Best Bluetooth Tracker
last updated:
Feb 26, 2020
Before stepping out of the house every morning, you make sure that you have your keys, wallet, and phone before shutting the door behind you to start your day. However, getting to that point when you are in a rush can be a little maddening, especially for the forgetful or disorganized. In this guide, you can find our picks for the best Bluetooth trackers so you no longer have an excuse to be late!
You have a way to locate your phone when it has gone missing, so why not have that same function for your other important personal items such as your wallet and keys? A good Bluetooth tracker is the best way to ensure that you always know where all of your important belongings are, even on those long days where you placed your car keys in the bottom of the silverware drawer for some reason.
In a Hurry? The test winner after 12 hrs of research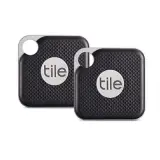 Tile Pro
Why is it better?
300-foot range
Loud
Easy to set up and use
Comes in a pack of two
In a
Hurry? Editors choice: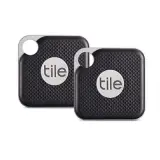 Test Winner: Tile Pro

27
Researched Sources
28k
Reviews Considered
12
Hours Researching
11
Products Evaluated
Style
Connectivity
Ease of Use
Size
Value
By Default
10 Best Bluetooth Trackers
Criteria Used for Evaluation


Style
Since it is something that is going to hang off of your keychain or purse, we wanted to make sure that we found something that is going to look good.
We were drawn to designs that allowed the user to select from a variety of different colors. Colors not only add a little bit of style but if you are buying more that one unit they also will help to keep organized. Looks aren't the only thing that we looked at regarding the frames of these devices, we also made sure that it was equipped to be carried a variety of ways. For instance, many designs have a loop on one of the corners that would allow for a chain to be pulled through so that you could attach it to a purse of a suitcase (and some companies even offer the chain with purchase). If a design doesn't have that loop, it means that you are going to have a little bit of trouble when it comes to fastening it to your gear.


Connectivity
Another thing that we considered was how far you could wander off before your phone loses connection with your device.
For many, the range varied from impressive to very minimal. On the higher end of the scale, users could wander about 120-180 feet from their phone before the signal would drop. On the shorter end, users will only be able to travel up to 20 feet before they have trouble finding a signal. It is important to note that there is going to be a difference in ranges depending upon whether you are inside or whether you are outside. Indoor ranges typically cap out at about 100 feet, while outdoor ranges can reach distances of up to 200 feet on some of the higher-end designs. If you live in a tiny apartment in the city, you might not need to worry at all about the various ranges of these devices at all, and therefore can settle for a more affordable option.


Ease of Use
Everyone likes a product that is able to be removed from the box and set up without the need of consulting an instruction manual and that is precisely what we looked for.
We wanted to select designs that were going to be able to be set up in a snap and would be pretty easy to use on the regular. One way to ensure that it would be easy to use was to look for an associated app. Typically when companies utilize an app to work their products, it means that there is going to be a designated interface that users can interact with, and that it is going to be far easier to control than dealing with the setup menu in your phone. Another thing that we kept our eye on when it came to these products is we took a look at what past users had to say. If there were an overwhelming number of users that felt a device was too complicated (or stubborn) to sync to their phone, we typically moved on to the next product.


Size
Size is going to determine where you are going to be able to place this product, whether it be inside of a wallet or on a keychain.
For the most part, these devices are pretty small. On average, they measure to be about .2 inches thick, and just over one inch long and one inch wide. Thickness is something that you want to consider because there are a lot of users that like to tuck these products into their wallets or into very small slit pockets in their gear or purses. Anything over .2 inches is going to be just a little bit too bulky to fit inside of your wallet. Small and compact is good, but for some, it doesn't always mean that it is better. It is important to keep in mind that larger objects are easier to see, and often they are able to produce much louder sounds. If you need something that is really going to make sure that your keys are never lost ever again, bigger might actually be better in that case.


Value
We wanted to be able to save you a little bit of money when we could, but we didn't want to select designs that weren't going to be effective.
The good news here is that even some of the big-name products (such as Tile) come in at a really affordable price point. A lot of the better values for many of these products often come when users buy a pack of more than one. If you need something for the family, or you just need to keep tabs on everything that you own, buying in bulk, in this case, is going to save you quite a bit of money. On average, one singular device is going to set you back around the same amount that you would spend on a large take out pizza. On the lower end of the price scale, some units will only set you back the same amount you would spend on a few cups of coffee. It is important to keep in mind, however, that the more affordable options often don't have the same range as some of the more expensive options.
Expert Interviews & Opinions
Most Important Criteria
(According to our experts opinion)
Experts Opinion
Editors Opinion
Users Opinion
By Default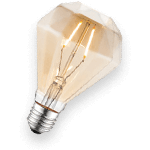 Connectivity
The range that you are going to be able to move away from your phone while still maintaining a connection to your device is what we mean by connectivity. A good range when looking at these devices caps out at around 200 feet outdoors, or just shy of 100 feet indoors. If you live in a small apartment, the range may not be something that is going to be all that important to you, so you could get away with buying a more affordable option that has a shorter range.
Ease of use
Apps are going to make or break the ease that you are going to be able to access your device. Connecting it to your phone is going to be a simple journey into your settings, but the app is where all of the action happens. If you are reluctant to purchase a product because you are unsure about the app attached to it- download it before you buy! These apps are almost always free, and you can navigate the interface to see if it is going to be a good fit for you.
Value
The best piece of advice that we can give when deciding upon a device is that you are going to save the most amount of money when you buy in bulk. If you are buying this device for your family, be sure to buy all of the devices that you need at the same time to maximize your savings.
Other Factors to Consider


Durability
The durability of these items is equally as important as how well they function. First of all, we will begin with the durability of the device itself. Many of these products are made from hard plastic or aluminum. It is important to take note of the materials used so that you can rest assured that if you drop your keys, phone, or whatever the device is attached to that the device will not shatter. The Tile devices have a great reputation for being shockingly durable. Another durability factor to consider is the overall battery life of the device. Some of these products can be charged, or have the battery replaced, while others just simply die out after a certain amount of time. While many of these options are affordably priced, it would be much more convenient to occasionally charge the device or switch out the battery than ordering a whole new one.
Frequently Asked Questions
q:

Why do I need one?

a:

When your wallet, keys, and phone are all in one place- everything is right in the world. The moment that one of those three ends up missing- it can send your day spiraling into chaos. You likely have a way of finding your phone- whether it be via a smartwatch, tablet, or computer, but what do you do about your non-connected devices such as car keys or your wallet? These little devices are a great way of creating an invisible bridge between all of your important personal belongings and your phone. They are the perfect companion for those that are constantly losing things, and they can make a really great gift! If you have a friend or a family member that is constantly late, this device is a really great gift- especially if they are someone that is impossible to shop for!
q:

Is it going to be something that is difficult to set up?

a:

If you have a smartphone and very basic knowledge of how to navigate in the settings and connect wireless devices- these are going to be a snap to set up. To get it up and running out of the box, you will need to be able to pair it with your phone. To do this, simply head into general settings on your phone, and look for the drop-down menu for wireless devices. Be sure that your little device is turned on, and it will show up on the drop-down menu. Select the device on the drop-down menu- and you are (almost) ready to go! To finish setup, you will likely need to download an app from the app store that allows you to be able to communicate with your devices, as well as utilize all of its additional features.
q:

Does it offer live tracking?

a:

You might have noticed that these devices are able to give you mapped coordinates of the location of your device. It is important to note that this isn't a live indication of where your device is at any given moment. What this mapped image is showing you is the last record position of your device. Let's say that you are having dinner at a restaurant, and your phone and wallet are in the same place at the same time. Your device will make occasional records of your location while in the same proximity of your phone. Now, let's say that you leave the restaurant with your phone, but leave your wallet at the restaurant. The following day, as you get ready to leave, you notice that you cannot find your wallet anywhere. In this case, you can open your app and it will tell you that the last recorded place that your wallet was at the restaurant the previous night. There are some devices out there on the market that offer live tracking, but this feature is often offered at a much higher price point or requires some type of monthly subscription.
q:

Can they be used on anything else other than keys?

a:

If it is something that can be lost, these devices are going to be great to help you find them. Sure, they are advertised as being something that is used to help find wallets and keys, but that doesn't mean you can't get creative with them. We noticed that some users have found a myriad of ways to make their lives easier and less stressful with these products. For instance, if you have a ghost of a cat that likes to hide in the most peculiar places, popping of these lightweight units onto their collar will help you find them easily. Once absolutely ingenious way we saw them being used was on luggage. Searching for your luggage on a carousel at the airport or on the sidewalk from a bus trip can be frustrating (especially if you travel with that basic black bag like everyone else). The uniqueness of these devices may help you gain the general direction of your suitcase before you even see it!
q:

Do I need a smartphone in order to use it?

a:

The downside here is that yes- you are going to need to have a smartphone to be able to use them because almost all of them require the use of an app. That means that if you are buying them as a gift for your older and forgetful parents that are still rocking a landline and carrier pigeons as their primary source of communication, these are going to be a little less than ideal. However, they can still be helpful if you have a tablet that is able to download apps or a computer such as a Chromebook that offers app extensions that hook up to your home's wifi. This method isn't going to be of much help once you have left the house, but it will really help those that often leave their keys in strange places like the vegetable crisper in the refrigerator.
q:

How does it work?

a:

Each device offers a special wireless signature that communicates to your phone. This means that only the phone that is paired with each device will be able to communicate. When you lose your keys, pressing the 'find' button on the app will send a signal to the base that tells it to produce a sound or alarm to help you find it. Plus, you won't really need to worry about the constant communication between devices draining your battery, because almost all styles out there on the market use something called Bluetooth Low Energy.
Subscribe to our Newsletter