Best Camping Tools
last updated:
Feb 10, 2020
Despite the enjoyment and fulfillment that comes from camping, there is a lot of prepping work that goes into it. As a camper, you need to make a mental checklist (or physical) to ensure you have packed all the essentials you need. Depending on your length of stay, this list can be immensely long. Of course, essentials such as clothes, personal hygiene, kitchen equipment, sleeping gear, and personal devices will need to be accounted for. Yet, you can't overlook the types of tools that you may need. A tool is defined as a device that is used to carry out a particular function (primarily in one's hand). As such, you will not see any tents, sleeping bags, or air mattresses on this list.
In a Hurry? The test winner after 17 hrs of research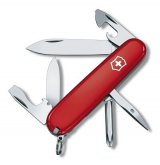 Victorinox Swiss Army Knife
Why is it better?
Includes over 12 different functions
A lifetime guarantee against defects is included
Encased in polished red ABS scales for durability
In a
Hurry? Editors choice: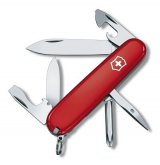 Test Winner: Victorinox Swiss Army Knife

16
Researched Sources
2.4k
Reviews Considered
17
Hours Researching
20
Products Evaluated
Use
Weather Resistance
Portability
Effectiveness
By Default
Criteria Used for Evaluation

Use
When you construct any sort of list that is pertaining to a vague category, personal preference is always going to come into play. This could not be truer in regards to camping tools as from one person to the next, the desired tools may be drastically different. Of course, there are always certain tools that everyone can get use out of no matter what their preferences are. A few good examples of such would be a Swiss army knife and a flashlight. Given the functionality and convenience of a Swiss army knife, everyone will be able to find a use for it. The same goes for a flashlight but instead of featuring a plethora of functions, they are ideal for everyone for nighttime use and emergency situations.
Yet, other products such as a carabiner or a GPS unit may not be that important to you. Perhaps you own a compass and do not feel you need the advanced technology of a touchscreen GPS device. Or, maybe you see no use out of a carabiner. Both these are fair points and again, it all comes down to your preferences.

Weather Resistance
The modern world is predicated on that good old green stuff. Even though some people can go to the extreme when it comes to money, no one enjoys spending their money on a product that is not worthwhile. One of the best ways to ensure you get your money's worth is to assess the overall construction of the tool that you are looking into. Because of the nature of camping tools, though, the durability and weather-resistance are critical as you will be utilizing most of them outdoors.
You simply can't predict what Mother Nature is going to throw at you so it is ideal if your tool can withstand some moderate abuse and rainfall. For example, with an axe, stake hammer, shovel, or another tool, it should be durable enough to handle what it is set out to do. As simple as it sounds, if an axe begins to chip within a few uses it becomes a devalued tool. Of course, during rainfall, when you need to, it is nice when you can still utilize your devices such as a flashlight and GPS unit. Assessing their water-resistance and waterproofness levels per IP standards will inform you of how much water it can handle.

Portability
When it comes to camping, the bigger and more powerful the tool does not pay the dividends that it would normally. It goes without saying that a more powerful tool will outperform a less powerful tool but there is a reason that this does not come into play when camping. Because you physically need to transport everything you need (unless you buy something while camping) from your home to your camping destination, it is more viable to keep them as portable as possible. Yes, they still need to perform admirably but do not believe that just because something is portable, it is not functional.
Besides assessing the overall weight and bulkiness of a camping tool, you should also look into how you are going to transport it. Sometimes, a carrying case or a sheath (for knives, axes, and other such tools) will come included with your purchase. This is a welcome sight as you do not need to worry about how you are going to safely transport it. Of course, some tools may also be small enough to carry around in your pocket (such as a GPS, Swiss army knife or flashlight).

Effectiveness
To be honest, Whoever coined the phrase "variety is the spice of life" could not have hit the nail on the head any better. It is only natural for people to prefer a little more variety when they are investing in a product. While it can become overwhelming for some people if there are loads of options, having three or four is ideal. Most of the time, the actual appeal of a tool is not going to matter (as long as it gets the job done) but some people may feel differently. But, different sizing options or having optional design features to add on are both a nice touch. e entire point you construct a camping checklist is to ensure your experience is more convenient.
Because of this, all the tools you need for camping are convenient in one way or another. But, because portability is so important (which will be addressed later) one of the main features you will see in some camping tools is their multi-functionality and extra design features. The fewer items you need to pack, the better. Instead of individually packing common tools such as blades, screwdrivers, and pliers, why not get the total package with a Swiss army knife or multi-tool?
Expert Interviews & Opinions
Most Important Criteria
(According to our experts opinion)
Experts Opinion
Editors Opinion
Users Opinion
By Default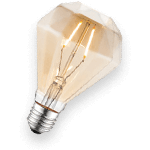 Power Up
For the technology devices on this list you need to pay attention to the battery. Consider, not only how long it will last on one charge but if there are multiple ways to power it. These features can offer much-needed convenience down the road.
Other Factors to Consider

Water Resistance
There is absolutely nothing wrong with a standard flashlight; let's get that out of the way first. Yet, there are several reasons to why the lone flashlight in this list is a tactical version. The most glaring and obvious, especially if you know anything about the word tactical, is the enhanced durability because of the high-quality construction. Oftentimes, these types of flashlights are built with tough and durable materials that can handle abuse. Additionally, they typically will either be waterproof or highly resistant to water exposure.
But, the construction also makes them a viable defense weapon for emergencies. Due to the metal casing and rugged exterior, they can easily knock an attacker unconscious. Of course, most of them also utilize LED bulbs which are the most efficient and long-lasting lighting method available. To wrap this all up, tactical flashlights are typically preferred because of their longevity and incredible build quality.
Frequently Asked Questions
q:

Can You Wash Swiss Army Knives in a Dishwasher?

a:

As you are no doubt aware by now, Swiss army knives are some of the most convenient products on the market. A common question that is associated with them, though, is whether or not it is recommended or safe to clean them in a dishwasher. One would think because the tools are small enough that it would be feasible to do so. Looks can be deceiving, however, and there are a few reasons why this is not recommended under any circumstance.

Firstly, dishwashers achieve temperatures well past 100 degrees Fahrenheit and it is not ideal for Swiss army knives to be exposed to that extreme of a temperate. In addition, strong cleaning agents and cleaning salts are used in a dishwasher and these can compromise the construction of the Swiss army knife. Instead of using a dishwasher, you should merely open and close the blades in warm water several times. From there, add a small sprinkle of oil in between the blades.
q:

What Can You Do When Your GPS Has Reception Issues?

a:

It would be nice to lie to you and inform you that GPS technology is foolproof. But, it is important not to be ignorant about the matter and to understand that at times your GPS device will struggle to lock onto a satellite. Of course, high-sensitivity receivers will be more efficient under heavy tree cover but no matter, signal reception can be an issue. If this ever happens to you, there are some tips that you can try that may improve your reception.

For one, sometimes it can harder for GPS units to lock onto a satellite when it is moving. Try remaining in place for a brief amount of time to see if that helps. It could take upwards of 30 minutes but you need to give it some time. Also, try to go to a location that is not under intense tree or rock cover (an opening to the sky is a good place).
q:

Would Not Spray Merely Upset a Bear Further?

a:

Being prepared for a bear attack is similar to being prepared for a home invasion. It is a scenario that you hope never happens to you but in your heart, you always know it is a possibility. There is often a debate between the superior method of preventing a bear attack with a firearm and bear spray being the two most popular methods. While this question is not to debate the two, it is only addressing what happens when you spray a bear with proper bear spray.

Basically, it is fair to assume that spraying a bear is only going to aggravate it further. However, this is why it is utterly critical to use bear spray and not a normal pepper spray. If you blast a bear with traditional pepper spray and do not get a good shot off, you are done for. Yet, because of the capsaicinoids strength of bear sprays (which is often 2.0 percent), they will flee due to panic if they are exposed to it.
q:

How Do You Care for a Hand Shovel?

a:

If you happen to be among the demographic who is interested in purchasing a hand shovel for camping, you may be interested to know how you are supposed to care for it. Despite what you may believe, it is a bit more complicated than simply wiping it down and tossing it away. You do want to ensure you clean it after each use, ridding it of all the dirt and mud, though. But, a little-known tip that you may not have been aware of is to store the shovel with the edges off of the ground.

Storing the edges on the ground will only dull your blade faster and depreciate the performance. Also, to prevent rusting, it is never a bad idea to apply some rust-preventative spray. Lastly, no matter what you do, occasionally re-sharpening the blade is also recommended. As this process does require a learning curve, it may be wise to search online tutorials from experienced users.
q:

Will a GPS Unit Work Outside of the United States?

a:

Yes, this is the second question pertaining to GPS devices but it is important as not everyone reading this guide will reside in the United States. This can cause complications as if a GPS unit is sold in the United States with according maps, can they be in other countries?

First off, it is important to understand that GPS units can function anywhere in the world where they have access to the satellites in the sky. This does not include many indoor locations or underwater locations, though. With United States' maps installed on a GPS unit, though, operating it in another country will not give you access to detailed maps unless you install them on the device.
Subscribe to our Newsletter