Best Canvas Tents
last updated:
Feb 10, 2020
When camping, it's obvious that you are going to want sturdy and reliable material to rest your head under. In this case, canvas tents are the way to go! Plastic tents flap in the breeze and make lots of noise; they are made from thin poles and thinner material, and there is just something about sleeping in a canvas tent that feels more natural than synthetic man-made fabrics.
Rigid and sturdy poles, fabric that will keep you dry, space to stand up in and move around – these are all features of most canvas tents. Canvas tents are the way to go, whether summer or winter camping! Whatever your reason may be for choosing canvas over synthetic, you have found the list that will help you make the most informed decision.
This is the best product on our list that is currently in stock: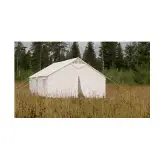 Elk Mountain
Why is it better?
Very durable
Great customer service
In a
Hurry? Editors choice: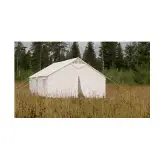 Test Winner: Elk Mountain

13
Researched Sources
1,895
Reviews Considered
14
Hours Researching
15
Products Evaluated
Materials
Size
Weather Resistance
Ease of Use
Value
By Default
Criteria Used for Evaluation


Materials
This one is fairly straightforward as many canvas tents are made from the same material: cotton duck fabric. Sometimes called just duck or duck canvas this material is a heavy, plain woven cotton fabric. Duck canvas is tightly woven, more so than plain canvas. Duck cloth is used in a variety of ways, from sneakers to painting canvases to tents to sandbags. Duck fabric is woven with two yarns together in the warp and a single yarn in the weft. Cotton duck canvas isn't the only kind of canvas material out there, but it was the most abundant. There are also some types of polyester canvas, but duck cloth was preferred.
When purchasing a new canvas tent understand that the first time that you use this tent in the rain, it will leak. That is normal. Before cotton can become watertight, the material first has to get wet so that the fabric can expand, once it has expanded (just one time getting thoroughly wet) then it will be watertight. That being said, we suggest that you set up the tent in your backyard and soak down yourself if possible. That way you will be able to use it at your leisure without worrying about rain or damp environments.
Something to keep in mind is whether it is your first time getting the canvas wet, it's important to properly dry the tent before packing! If you don't allow the tent to fully and properly dry, then molding and rotting is sure to happen. If it's rainy and you can't get it dry, pack it up, but immediately set it back up when you are done traveling. Even if when you get home it is still rainy, set the tent back up, and leave it set up until it can thoroughly dry. It can handle the wetness but not the mold!
Properly taking care of your canvas tent can seriously result in you passing this tent to your child and then even possibly from them to their children.


Size
Tent Size
This is where the size and dimensions of the tent are laid out. No one size is the perfect fit for everyone, so this is where you will have to use a little personal judgement. What are your goals with this tent, and what kind of outings will you be using this on? If you are just looking for solo to two-person trips, then there are a few options for what you are looking for. If you are interested in bigger tents with lots of headroom and space for you and your friends, then there are many options for you. Canvas tents are great for headroom and making space to move around. All the dimensions are given in feet, so you may or may not need to convert to know the actual size.
Pack Size
When shopping for a tent, the pack size isn't an immediate issue that would arise in your mind, unless you are destination camping and you have to hike in a shelter, but it is still something that many consumers consider. Even if you aren't hiking to your camping destination sometimes vehicle space is limited, and you can't be stuffing the trunk with canvas tent alone, you have to make room for the adult beverages too! While pack size may not be important to everyone, we included it so you could make a more informed decision about your purchase.


Weather Resistance
Weather resistance may be one of the most important aspects when considering which canvas tent to purchase. Depending on where you live, or where you plan on camping rather, this makes a large difference! Luckily with canvas tents, it doesn't matter so much whether it is rainy or snowy, sunny or hot, windy or cold; they are great in most environments most of the time!
In this section, we include the window and door types and whether it is good for the summer and why that would be.
We also include whether or not the tent comes with stove, stove jack, or a hookup for stove piping. If you have ever winter camped you know the vital importance of being able to heat your own enclosure during a snowy, windy, and dangerously cold night, having insulated and waterproof canvas, as well as a working stove and pipe, may be the only way you will survive!
Speaking of weather resistance, we also included durability in this category. Durability is important whether you are talking about baby pacifiers or canvas tents, how well something stands up to regular use (and time!) matters, no one wants to have to buy a product over and over again! Canvas tents and the poles can be extremely durable. They are pricier than the cheaper synthetic tents, but with that price tag, you are buying a product that will last you for years to come! With proper care and attention, your canvas tent could last in your family for a generation or two, it isn't the typical kind of heirloom one thinks of inheriting, but we would argue that it isn't a bad one at all! Take care of your canvas tent and it can take care of your family for years to come!


Ease of Use
Installation on canvas tents is often a little more intensive than with synthetic versions, but with a little patience and forethought, read the directions once through before setting it up, or at least skim the instruction first, and set up should be no problem with any of these tents. We included approximate times of installation when it was available, but keep in mind that that is no formula, what might take one person 20 minutes can take two people an hour, or vice versa! If you get stuck, don't fret, there are numerous forums or videos to help with most all of these tents.


Value
Value is the last metric because it takes into account all the other metrics and then compares it to the price that is listed, only then can you know whether a product is 'worth' it or not. In and of themselves canvas tents appear to fall on the more expensive side for outdoor gear. However, if you compare it to synthetic versions (most which only last a handful of years) you start to realize that the price you pay is paying for something, not just the label. In this case, canvas tents last longer than the synthetic competition, you have more room to stand, and the poles are sturdier allowing you to camp in less than ideal situation. Once you realize this, then you can start to see that canvas tents are fairly reasonably priced, especially if you care for them properly! Once you know the value compared to other versions, you can then start comparing it to direct competition and then you'll get an accurate feel for whether a purchase is 'worth' it or not. Value sums up all the good and the bad in a quick refresher to determine for you why it was worthy of being on our Top 10 Best List.
Expert Interviews & Opinions
Most Important Criteria
(According to our experts opinion)
Experts Opinion
Editors Opinion
Users Opinion
By Default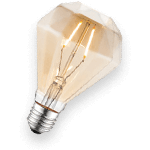 Air it Out
Airing out your tent is extremely important for more reasons than just comfort. Canvas is a very breathable material but moisture can get trapped inside. If you leave the tent doors or windows open for a few hours a day, this will give it the opportunity to breathe and discourage the growth of mold.
Keep it Clean
These amazing tents can be used year round, and even as a house. However, it is important to remember to keep the canvas material clean. If an animal urinates on it, clean it right away to extend the life of your tent. Also be careful of where you decide to pitch the tent. You don't want any tree drippings to fall on it and cause you more work. To spot clean it, use a mild detergent and a scrub brush, then rinse the spot off with water.
Other Factors to Consider


Weight
Pack weight is more of a consideration than the pack size if you ask us. The bigger the tent the heavier it gets. Canvas tent is no lightweight material, it can get heavy and bulky, and that isn't even mentioning the tent poles! Their weight adds up fast, and carrying the tent even a short distance from a vehicle to the campsite can become quite the exercise. Some of the tents weigh a good bit more than 50 pounds, and while that may not sound like much, carrying the bulky pack may require two or more friends.
Frequently Asked Questions
q:

What's better: canvas or synthetic?

a:

This is a personal call really, but for quality, spaciousness, and lasting durability, we would have to say that canvas is the better version to go with. If you don't camp often, are on a budget, or don't care too much for headroom then synthetic versions are a great alternative to go with. As we said, this is all up to you, but canvas tents are still winners in our books, no matter the technology that comes out with synthetic versions.
q:

Will I get trapped in the canvas tent if a fire happens?

a:

That is a consideration that is taken into account by most tent companies. The canvas on these tents has mostly all been treated with fire retardant chemicals, or it was designed right into the fabric. They will just melt instead of burning, giving you a chance to escape.
q:

If it says that it holds 6 people, is that 6 people and their stuff, or is it just 6 people?

a:

This depends on you and your friend's sizes, obviously, but when it says it is good for 6 people, that generally means people. If you want to store gear with you, then count on having less than 6 people in the tent with you. That or keep your gear in the car at night and then store it inside the tent during the day should you need to use the vehicle for any reason. You could also purchase a small and cheap synthetic tent to store your gear and then get 6 full people in the canvas tent.
q:

How long do canvas tents last?

a:

How good are you with your gear? Do you meticulously clean and care for it, or as soon as you are done with it, it is out of sight and mind to mold and rot? With proper care and handling, canvas tents can last decades! With negligent care, it may rot or mold after just one use! Take care of the tent and it will take care of you!
q:

Can canvas tents really stand up to winter camping, with or without snow?

a:

The simple answer is yes. Canvas tents are made with more rugged and insulated material, and stronger and more durable poles, not to mention many have hookups for where stovepipes can go. Not all canvas tents are created equal, but if you get the right one, then you could feasibly make it all winter in one of these puppies.
Subscribe to our Newsletter