Best Car Window Shades
In a
Hurry? Editors choice: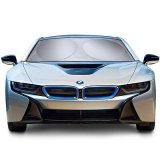 Test Winner: AutoFXProducts

Whether you are constantly commuting in blazing
hot
weather with the sun beating
down
all afternoon long or are sick and tired of coming back to a scorching hot vehicle, you may need to look into car window shades. They are designed to do exactly what you would think; block the ultraviolet rays and the brightness from the sun. Not only can these be ideal to
cool
your car down, they can also protect your little ones (and babies) from overexposure to the
sun
. But, as the buyer, you have some critical decisions to make. Well, it is our task to break those decisions down for you to simplify the process.
Standout Picks
Criteria Used for Evaluation
Protection
No matter how you slice it, these types of protectors live and die with their ability to block the sun. While some can be more convenient than others in certain areas, they all need to share this distinction. But, the reality is not all models will be as efficient as others. It really comes down to the percentage of ultraviolet (UV) rays that the material can block. The reason why this number is so critical is that, above all else, that is the light that can damage both your car and yourself.
While we will get into the damage that UV rays can deal out to the interior of your car in a little bit, did you know that they can damage your eyes and vision? That is right, more than 99 percent of UV radiation is going to be absorbed by your eyes. While you are driving with the sun, exposed in the sky, you risk damage if you are not protected. Not only for your sake, but for your children's as well and that can be a deal breaker.
Durability
This section ties into the first one quite a bit. After all, the materials that are utilized in a car window shade will have direct implications on their performance. As you have seen throughout this guide thus far, arguably the three most prominent materials are nylon, polyester, and mesh. Perhaps none of which are more durable than nylon, with a lot riding on its threading and strength, though. Then again, polyester can be just as effective as nylon and also is lightweight and long-lasting. Not bad features to possess, all things considered.
But, what about mesh fabric? You may recognize this material in the world of clothing as it is oftentimes used in running shoes and sportswear. It typically reduces weight and creates a more breathable core. For window shades, it provides the benefits of blocking the sun while also being fairly transparent. All these materials are great as besides being durable, you also want the shades to be somewhat stretchy (which actually comes more into play for storing them).
Fit
The moniker that size does matter has always been a controversial one. However, the reality of the situation is it all depends on the context that you are using the phrase for. For example, when addressing car window shades, size really is everything. If the options you choose are too large to optimally fir on your windows, what good will they do you? Per the same token, what good is a shade that only covers 50 percent of the intended area you need to be covered?
Because of this, you need to pay close attention to the size. Now, there are also special models available that are specifically optimized for your windshield. In this case, all you need to do is ensure your windshield is large enough for the product. So, take some accurate measurements of your vehicle before you even think about purchasing. Then again, some other models will actually be one-size-fits-all. In this case, while you could still measure to be safe, they should fit your windows with little hassle.
UV Protection
Now, it is finally time to discuss the damage that can persist if UV rays are allowed to enter inside the interior of your vehicle. Clearly, the exterior of your car can also receive damage but let's focus on the interior as that is what you are trying to protect against these products. According to a test conducted by State Farm, a car's interior can reach up to 145 degrees in temperature with the dash getting close to 200 degrees.
This type of heat can damage your interior upholstery and also your engine. But, the light rays themselves can weaken and fade your interior fabrics and surfaces.
Subscribe to our Newsletter