Best Decorative Mailboxes
last updated:
Feb 07, 2020
Your mailbox is one of the first things people see when they enter your home, so why not make it an expression of your personal style? Nowadays, mailboxes come in all shapes and sizes, and many of us like to customize our mailbox to fit our personality. With so many options available, it can be a bit daunting trying to figure out which ones are the best bang for your buck. In the guide below we have done the research and fully reviewed our favorite decorative mailboxes so that you can find the perfect option that will add some curb appeal to your home.
In a Hurry? The test winner after 11 hrs of research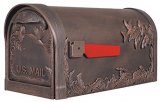 Special Lite Hummingbird
Why is it better?
Thick and more sturdy than a sheet metal mailbox
Door overhang ensures that the interior of the mailbox is dry
Rust Proof cast aluminum body and door
In a
Hurry? Editors choice: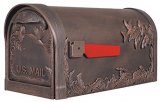 Test Winner: Special Lite Hummingbird

15
Researched Sources
1.1k
Reviews Considered
11
Hours Researching
15
Products Evaluated
Materials
Style
Features
Overall Fit
By Default
Top Ten Decorative Mailboxes
Criteria Used for Evaluation


Materials
In mailboxes, most homeowners look into durability. Since most of the mailboxes are installed outside the home, they are exposed to the harsh environment and outdoor elements. This is where durability and longevity play a major role.
For starters, you want to make sure that the mailbox along with its post and other components are made from premium materials that will not peel off, disintegrate, or break during heavy rain or snow, too much heat, and strong typhoons.
Aside from this, you would also like to know the kind of materials that make up the decorative mailbox. If your mailbox is made of steel, you may need to consider that it must be treated with added protection for wet weather. If you are considering an aluminum mailbox, you have to make sure that the aluminum has been treated to resist water.
Mailbox made of plastic is easy to maintain, lightweight, and durable. However, if you are considering having a plastic mailbox, you have to make sure that it is not exposed to extreme heat. On the other hand, a brass mailbox may give you the character and look that you desire. However, it will also need regular polishing and shining to avoid patina or the green buildup caused by air and moisture.


Style
Being a decorative mailbox, its design should not only boost your curb appeal. Its design features should also contribute to the durability and ease of use. There are different designs that are available now for decorative mailboxes. The most common are curbside mailboxes and wall mount mailboxes.
If you are looking into buying a curbside decorative mailbox, you should take note that this is commonly used in suburban or rural locations. In these places, mail carriers use vehicles to bring mail. Typically, this type of mailbox design is mounted on a freestanding mailbox post and sits at the end of the driveway.
This type of design is very important if you are living near a busy road. Wall mount decorative mailboxes are used in more populated areas. Most often, mail carriers deliver the mails on foot. This type of design attaches directly to a wall or door outside the house. This allows easy retrieval of the mail.
Another type of design is locked decorative mailboxes. There are some manufacturers that offer locking option for owners who want to have extra security. If this is the type of design is what you want, you will have a key. However, the mail carrier can still bring your mail even without a key. It is designed with a slot on top or front of the mailbox. This slot is large enough for the mail to get into but small enough that cannot be reached by a finger or hand. While this has added security, this type of design may not be suitable for large packages.


Features
Aside from the build quality and design features, it is also important to know the overall composition of the decorative mailbox. Overall components refer to the other parts included in the mailbox. For instance, is it easy to assemble? Does the product contain additional bolts and nuts needed for installation? Are the holes pre-drilled?
In terms of a curbside type of mailbox, does it include rear access so that mail could be taken out from the back of the mailbox? If it is a wall mount type of decorative mailbox, does it have a flip to box and hooks to hold newspapers? Overall components also include the space that the mailbox offers. Can it accommodate large parcels? Is it vertical or horizontal in orientation?
Overall components also include features of the decorative mailbox. Does it have a locking mechanism to secure your mail and to make sure that no one else could access your information? Does it have additional newspaper holder to avoid getting your envelopes squished, and prevent the mailbox from overflowing?
Is the mailbox personalized? Does it allow you to add your name or street address in the mailbox? This will ensure that you will not get somebody's mail or get your mail delivered to somebody else's mailbox. A personalized decorative mailbox also adds charm, attitude, and personality to your house's overall appeal.
It is also important to consider that the decorative mailbox you are choosing has a warranty. This can benefit the buyers in case the package arrives defective, or broken. This can also guarantee you that you can have the parts replaced in case it got disintegrated or broken within the warranty period.
Most importantly, it is also important to consider that the decorative mailbox is approved by the United States Parcel Services. There are several rules and regulations that must be observed and should be in line with what the USPS says.


Overall Fit
There are three kinds of mounting that are commonly used in installing decorative mailboxes. These are surface mounted, recessed mounted, and pedestal mounted.
Surface mounted decorative mailboxes are usually seen in business complexes and apartments that have many tenants. Most commercial mailboxes nowadays can be surface mounted onto a wall. This is usually practiced in mail delivery happening indoor.
If you are living or working in a particular building where someone is in charge of distributing the mail from a private room, then mailbox should be recessed mounted. This is usually seen in several colleges, universities, and government buildings. It is best that in this kind of setting, you buy a decorative mailbox that can be recessed into a wall with access on its rear accessible from a secure or private mail room.
Lastly, pedestal mounted mailbox is perfect for places with many tenants. It can be installed either outdoors or indoors. Pedestal mounted mailboxes are commonly seen in building complexes and apartment building with 16 tenants or less.
Expert Interviews & Opinions
Most Important Criteria
(According to our experts opinion)
Experts Opinion
Editors Opinion
Users Opinion
By Default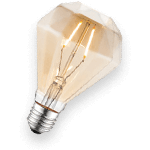 Keep it Legal!
The United States Postal Service oversees the operation, size and design features of curbside mailboxes. However, the USPS does not govern wall-mount mailboxes even though they operate easily and has similar longevity to curbside or post-mounted mailboxes. If you are going to install a wall-mounted decorative mailbox, try contacting your local post office.
Every post office has diverse rules and regulations in terms of mailbox installation. To be sure that what you are planning is in line with the rules, visit or contact your local post office to learn about the specifications required for your neighborhood.
Sometimes, the height and distance regulations vary from one town to another. There are several instances where mail carriers refuse to deliver mails if the decorative mailbox has a very short, tall, or very far away. There are also several areas in the US that do not approve additional locking inserts if the mail slots can no longer house upcoming mail.
Frequently Asked Questions
q:

What is the Best Type of Decorative Mailbox Design for Rural Area or Sub- Urban Area, and in Urban Area?

a:

Post-mounted or curbside decorative mailboxes are the most common type of design in most rural or suburban neighborhoods. This type of mailbox is freestanding and is typically situated along a curb or at the end of a driveway. This is best in rural areas since most mail carriers use vehicles when delivering mail or when they are not allowed to leave their vehicles.

On the other hand, wall-mounted decorative mailboxes are frequently found in more urban settings. They are usually visible in areas where homes are closer together. Wall-mounted mailboxes are also good for places where mail carrier delivers the mail on foot.
q:

What Are The Advantages of Aluminium Over Steel?

a:

Since the most common decorative mailboxes nowadays are made of either aluminum or steel, it is important to gauge which component performs well. Aluminum is much stronger than steel and it is more malleable that it can be formed into various shapes. In addition, aluminum made mailboxes are maintenance-free and rust-free. It also lasts longer.
q:

What Do I Get From Mailboxes That Features Powder Coated Finish?

a:

Most of the decorative mailboxes nowadays feature powder coated finish. A powder coated finish is applied as a dry powder. It is then baked at 400 degrees inside an oven. To some, it adds beauty to their mailboxes. In reality, powder coating offers a superior finish while keeping your mailbox resistant to peeling, flaking, and blistering. In addition, a powder coated finish is extremely resistant to a wide variety of chemicals such as salt. If you are located near the ocean, it is good that your mailbox has a powder coated finish.
q:

What Are the Requirements for a Curbside Mailbox?

a:

As a general guideline, the curbside mailbox should have a bottom measurement ranging from 41" to 45" above the road. The front part of the mailbox should be set 6" to 8" away from the curb. The lettering for the name or address on the mailbox should not be smaller than 1" high. It is important to remember that the curbside decorative mailbox must be located on the right-hand side of the road. This should be positioned in the direction where the mail carrier is traveling.
q:

What Are The Benefits Of A Wall Mount Mailbox?

a:

Wall mounts are usually installed on the exterior of the house, more commonly to the wall adjacent the front door. Although post mount mailboxes used to be common, wall mounts are becoming more popular due to their numerous benefits. One is that it provides more security. On average, there are 10,000 arrests made each year for mail theft or possession of stolen mail. One easy way to prevent being a victim of neighborhood crime is by keeping your mail close to home.

Another huge advantage of the wall-mount mailbox is their convenience. Because of the proximity of its location, you can easily collect your mail without even leaving the comfort of your front porch. This is very beneficial especially when it is very hot outside. Wall-mounted mailboxes also add a distinct touch to the exterior of your house. This type of mailbox design enables you to bring back the classic American vibe.
q:

What Are The Benefits Of A Post Mount Mailbox?

a:

One of the most popular choices in choosing a mailbox is the post-mounted mailbox. Most of these mailboxes are made of galvanized steel, cast aluminum or brass. This connotes that they are made for a tough environment and built to last for years. These mailboxes also feature powder coat finish that makes them more attractive and appealing. Post mount mailbox is also equipped with a lockable door at the rear. It is also very visible, which can help mail carriers deliver mails and parcels to your house easily.