Best Dip Bars
last updated:
Mar 23, 2020
Are you here today because you are looking for an efficient means of enhancing your triceps, chest and shoulders (among other muscles)? Sure, you can just resort to bench pressing and push-ups but if you have stumbled across this guide today, then you probably know that a more dynamic way of increasing all the aforementioned muscles is with a dip bar. If not then you know now. Indeed, though, this is a piece of fitness equipment that you can invest in for your home gym. Given its effectiveness and small footprint (generally speaking), it could become one of the core pieces of your gym. Of course, you need to know how to weed out the low-quality options on the market. And, today, you will be given the tools to know how to do just that.
In a Hurry? The test winner after 2.75 hrs of research

ULTIMATE BODY PRESS
Why is it better?
Folds easily for transport
Backed by a 100 percent satisfaction guarantee
Designed with two width positions
In a
Hurry? Editors choice:

Test Winner: ULTIMATE BODY PRESS

3
Researched Sources
21
Reviews Considered
2.75
Hours Researching
16
Products Evaluated
Durability
Comfort
Features
Size
Portability
By Default
OUR TOP PICKS FOR THE BEST DIP BARS
Criteria Used for Evaluation


Durability
As with any other piece of fitness equipment, the build quality is everything.
When it comes down to it, all fitness equipment is judged by its build quality. You can literally strip everything else away because if any fitness equipment can't safely support your weight, you should not be operating on it. So, first things first, you need to assess the load capacity of every single model you have your eye on. Of course, this is also going to be more important if you are a heavier individual. Typically, you will see dip bars hold anywhere from 250 to 500 pounds (there will be exceptions). As a ballpark reference, shoot for a model that can hold your weight plus an extra 40 or 50 pounds (to err on the side of caution).
Of course, assessing this rating is just one step as you also want to buy a model that will last. Top-end models will be built with solid metals (most often steel) that will withstand abuse over time. With steel frames, however, you should also look for powder coatings. This type of coating is extremely durable and it is going to protect the steel from corrosion and rust (among other things).


Comfort
This all comes down to the design of the handles, quite frankly.
Even though any type of exercise is going to wear you out, it does not mean you should not be comfortable while performing it. Among other things, pain is not good while you exercise and here it is no different. Outside of proper technique, you really should look for well-designed handles. On a dip station, you will be grasping the handles with your hands (clearly). But, this is important to note as it puts a special emphasis on two features to look for within the handles. First off, they need to be ergonomically designed. Okay, but what does this mean? You may see some models come with angled handles and not only does this place your hands in an optimal position, they can also allow you to adjust the width of your hands.
Secondly, there needs to be an ample amount of padding. Clearly, you do not want to grasp onto bare metal for extended periods of time. But, besides enhancing the comfort, integrated foam padding can also increase the grip you achieve. Oh, and also keep in mind that some dip stations will actually be a combination of several exercise stations. If this is the case, look for these two design features in any area where your hands will be.


Features
Overall, there are not too many features to look for but there are a few critical ones so keep them in mind.
It was just alluded to and yes, there are different types of dip stations (or bars) on the market. For example, there are very basic models that only allow for dips. If this is all you care about then you should aim for designs like this. Oftentimes, such models will sport pass-through designs and these maximize your space while you are moving up and down. Then again, the nice aspect of multi-dimensional dip bars (often referred to as power towers) is you can perform multiple types of exercises on them. One such piece of equipment could sport pull-up handles, a padded vertical knee raise, and dip handles, for example.
No matter which type you ultimately decide on investing in, however, there is something you will want to keep in mind and that is the stabilization. In addition to sporting a wider base, models will oftentimes include stabilizing feet and endcaps. Not only can these help to prevent the unit from moving around but they can also help to protect your hardwood flooring. On carpet, on the other hand, you will not need to worry about potential damage, anyway.


Size
Outside of needing enough space for your dip bar, it also needs to be sized to your liking.
Really, when it comes down to it, there are three very important factors to keep in mind here. Firstly, you need to ensure that you possess the space to account for the model that you buy. With basic dip bars, this will usually not be a problem as they will be fairly compact. Yet, with power towers, this is an entirely different story. The addition of more exercise stations naturally means that these are typically much larger (especially their height and width). Therefore, you will need much more available space to account for one. The second factor is height.
Most models will have their handles designed at a fixed height but every now and then, you can find a loophole (such as units that need to be mounted on a wall as you can determine the desired height you want). Generally speaking, most engineers will design their models with the handles between three to six feet from the ground. If you are a taller individual, then shorter distances may be problematic as these will force you to bend your knees more. Lastly, keep in mind how wide you want the handles to be apart. As you do not want them to be too shallow or too wide, measure the width of your shoulder span and use this as a reference (it is okay if the width is slightly wider than this measurement).


Portability
This may or may not hold relevance to you but if it does, prioritize portability.
Admittedly, this is either going to be very important to you or irrelevant. It really is the only criterion that could be ignored if you wanted. Yet, for some of you, the portability of the dip bar you invest in will be vital. The good news is it really is simple to separate the portable units from the non-portable ones. Starting with the former, dip bars that forgo any other exercise station will typically be very compact and lightweight (this does not mean they are cheap). Some of these models will even fold for transport and this is a huge bonus.
On the other hand, you have your power towers and mountable designs that will be best kept in the comfort of your own home. In addition to being much larger in size, these models will also be much heavier. While transportation with these types is certainly not impossible, it may end up being more of a hassle than it is worth.
Expert Interviews & Opinions
Most Important Criteria
(According to our experts opinion)
Experts Opinion
Editors Opinion
Users Opinion
By Default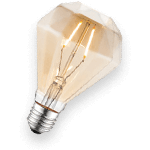 Durability
Being honest for one second, fitness equipment is something that you do not want to skimp out on. Besides being an inconvenience for your wallet (as you will need to replace cheaper equipment more frequently), it can also be a safety hazard. Taking this mentality into context, look for dip bars that will easily support your weight, are built with heavy-duty steel, and implement a powder coating for ample protection.
Comfort
Most people will probably agree that exercising is not the most comfortable activity in the world. So, it is really ironic how assessing the comfort of any given dip bar is extremely important. In specific, you want to focus on the design of the handles. Besides looking for foam padding for enhanced comfort and grip, also look for those that are ergonomically designed. Given the nature of dips, your hands need to be comfortable throughout the process.
Features
A really important question for you to answer is if you desire a versatile piece of equipment. You see, you can buy your standard dip bar that will effectively allow you to perform dips. Or, you can invest in a station that implements several different types of exercise stations. This can dramatically increase the different types of workouts you perform. Of course, either way, you go, look for models that offer ideal stabilization.
Frequently Asked Questions
q:

Could you make one from home?

a:

While it would seem this question negates the last x amount of minutes you have spent reading this guide, it is an interesting one to bring up. Because, as a matter of fact, you could make a dip bar from your home and it would not be too difficult to do so. You see, all you need is the right materials as the structure of the unit itself is not complex in the slightest. Then again, why go through all that time and effort when you can just order one?
q:

Can you leave yours outdoors?

a:

As expected, this all comes down to the individual model that is being alluded to. As is, this question is impossible to answer as one model may be perfectly fine outdoors while another will tarnish within days. Here is the deal; because most dip bars are designed with a steel frame, they can rust because steel can. To combat this, protective coatings (such as a powder coating) need to be employed. Yet, this still may not be enough to warrant the entire unit being left outdoors as the hardware and padding could deteriorate.
q:

Aren't power towers a better option?

a:

Subtly, the debate between "power towers" and individual dip bar units has been addressed in this guide. However, it has not been directly answered of which one is better. As it would seem, power towers would be the superior option simply because they employ more stations. However, if you are aiming for compactness and portability and could simply care less about anything else than performing dips, then these will not be the best option. It all comes down to you, ladies and gentlemen.
q:

How do you take one apart?

a:

It clearly depends on the specific model but, for the most part, the assembly and disassembly processes should not be too tricky. In fact, in order to disassemble a dip bar, all you will need to do is reverse what you did to assemble it. Of course, this is made easier with suitable instructions. Not all sellers will include detailed manuals so be aware that you may have to access online tutorials if you end up getting lost. The proper tools will also make the processes go much smoother, as well.
q:

Will your purchase come with workout suggestions?

a:

Speaking of the models that made an entry on this list, very few of them include workout suggestions or DVDs with your purchase. Now, that is not to insinuate that this will always be the case. Then again, even if you need workout suggestions and some are not included, you can always use this little thing called the World Wide Web. With access to the internet, you will have an endless amount of workouts at your fingertips. Heck, you can even look up full-fledged tutorial videos if you wanted.
q:

What about weighted dips?

a:

For you, maybe traditional dips are simply not enough of a workout. If you want to amplify the experience, then you most certainly can perform weighted dips. A common manner of doing so, in fact, is with the use of a weighted vest. Of course, if you want to do this, remember that the load capacity will come into play. If your weight plus the weight of the vest eclipses the manufacturer's recommended weight capacity, then you may want to pursue other options.
Subscribe to our Newsletter