Best Gardening Gloves
In a Hurry? Editors choice: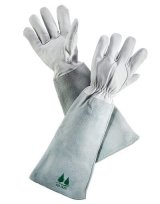 Test Winner: Fir Tree Leather

Having a good pair of gloves in the garden will keep your hands
protected against blisters
when you're
holding your gardening tools
for a long period of time. They will prevent cuts from stems and tree limbs, and you will avoid those painful pokes from the pesky thorn trees. If you have ever had the experience of invading the home of fire ants, then you definitely know how important the gloves will be when you're faced with that painful situation.
When you are wearing the right pair of gloves you will find that gardening might not be such a chore after all. In the guide we have included some of the best uses for them, so you will get a better idea of how versatile gardening gloves can be.
Standout Picks
Criteria Used for Evaluation
Top 10 Picks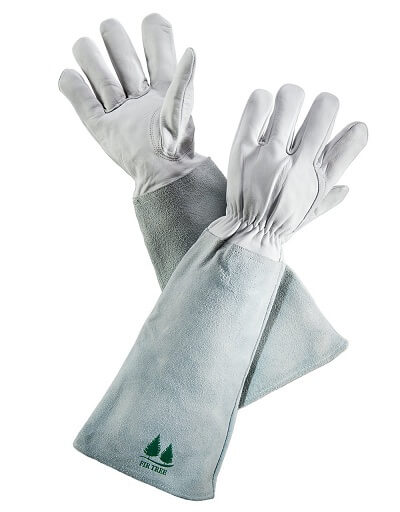 If you have been dreading those rose bushes that have been staring you in the face, you might find that these gloves will help you to conquer them with ease.
Read more
Sizes
They start with a small size 7 and are also offered in medium size 8, large size 9, extra-large size 10, and extra-extra-large size 11 so no matter what size and shape your hand is, there is sure to be a perfect fit here.
Comfort
These amazing gloves are made of goatskin leather with a cowhide sleeve that will cover your arm up to the elbow for added protection.
The soft material allows for easy finger dexterity for the use of your hands without the problem of gripping or dropping anything. There are no annoying seams on the inside to rub against your hands and the fingers and sleeves offer added comfort and security.
Features
The material on these gloves allows for comfort but at the same time, they are tough enough to fight off any holes and tears that could be encountered from a thorny bush. The cowhide sleeves will cover your arms to your elbows and will help protect your skin from cuts and blisters.
When the day is over the gloves fit snugly into the burlap bag that's included. It's highly recommended that you follow the manufacturer's instructions for the cleaning and care of these gloves.
Best Uses
These are perfect for any task but would be a great choice when working with rose bushes and thorny shrubs. They are a great weapon against poison ivy and oak and just think how safe your arms would be when carrying firewood. These gloves are a great companion when working with animals as well.

2

. Perfect Gardener Goatskin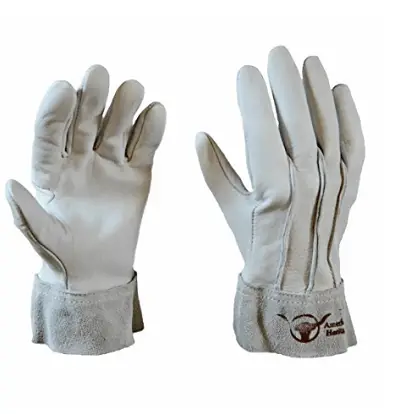 It's rare to find a pair of gloves that will handle the task of a cactus, so if that seems to be a problem you've been having, check out these durable gloves. These amazing gloves are made with goatskin which makes them one of the toughest forms of leather you could want for those large tasks at hand.
Read more
Sizes
They range from a small size 6 to triple X size 13 and will fit perfect on larger hands. They do fit snug and will form to your hand, so it's suggested that you measure your hand to get the best fit.
Comfort
The comfort you get from this type of leather is exceptional. They are soft and flexible with no uncomfortable seams on the inside. They will form to your hands allowing for natural, not stiff, movement of your fingers.
Features
You already know what to expect from the leather but what you don't know is that there is also an additional cuff that fits your wrist for extra protection. They are strong enough to handle the toughest trees and won't puncture or rip. They will stay on your hand, so you won't have to constantly stop to put them back on. Imagine how much time that can save you.
Best Uses
These gloves are versatile enough to use in almost any situation. You can use them for all your gardening, planting, pruning, and weeding. They are even tough enough to fight that cactus and tackle the rose bushes. Use them to push the mower and hold the rake so you can avoid blisters and when your work is all done, wear them during a cool night out on your motorcycle.

3

. Amazing Stuff for You Gloves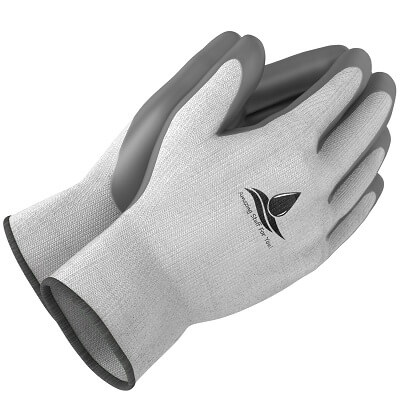 With these gloves in your toolbox, your hands will stay clean and protected for several hours at a time. They are designed with tough rubber on the bottom for protection against thorns and the elastic wrist will keep your gloves free of dirt.
Read more
Sizes
The sizes range from small to large and the trim of the gloves are a different color depending on the size.
Comfort
They are a soft cotton feel made to breathe with rubber lining for protection on the palm side and the fingers.
These are made with the comfort you would expect from a glove of this quality. The fingers are slim making it easy to pull weeds and pick up piles of debris. They will grip well to a rake, and they are flexible and light allowing for easy movement and breathing room.
Features
They are made to keep the water out and unlike some gloves that stick to your hands when you want to take them off, these are made to be removed with ease.
They come in packs of two with three different sizes available. The trim around the wrist comes in different color accents depending on the size, which is a plus if you and your spouse each have a pair. With the different colors, you will be able to spot yours without trying them on first.
Best Uses
These gloves serve the purpose during many different tasks such as gardening and yard maintenance. They are also the perfect companion to take to the gun range or use them while in the kayak. They make the perfect helper when it comes to carrying the firewood or cleaning the barn stalls.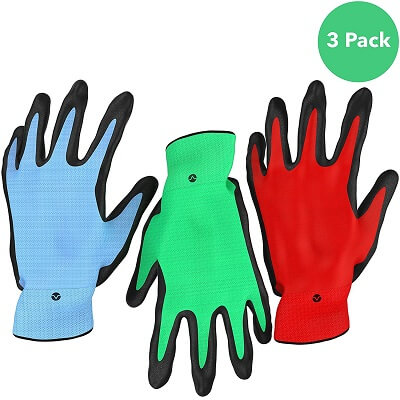 When you have several jobs to do, these versatile gloves will be by your side through it all. These gloves are extremely durable and can go head to head with the biggest messes while resisting punctures.
Read more
Sizes
They are available in small, medium, and large and can fit men and women.
Comfort
The top part of these gloves is covered with a bamboo material while the palm side of the gloves is layered with rubber.
These gloves are flexible with an easy grip. The material allows for breathing room so that even in the hottest temperatures your hands will be free from sweat. They are water-resistant so that even if they're wet, your hands will stay dry.
Features
They provide the perfect amount of grip so that you can manage a rake without the risk of dropping it in the middle of the job.
They come in packs of three so that you can share with your spouse and they hand wash and air dry nicely. The three bright colors will make you feel your best even when you're covered in mud.
Best Uses
These gloves make a great companion in the vegetable garden or flower beds. They're perfect for pruning the rose bushes without getting poked and raking leaves couldn't be easier. They're so versatile, you can even use them to clean out the garage or work on the car.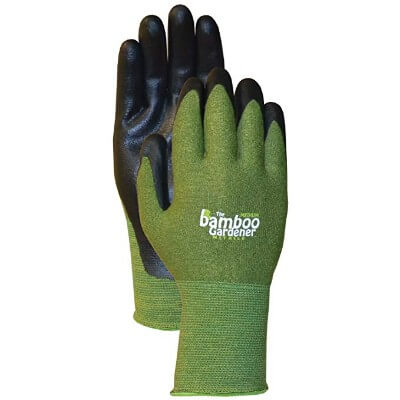 For those smaller chores, these will do the job! The rubber palms will protect you from blisters and cuts while the elastic style wrist will help to keep the dirt and mud out.
Read more
Sizes
These gloves are available from small to extra-large and they slide on those smaller hands that are harder to size.
Comfort
The top of the hands is made of soft bamboo rayon and the palms are covered with a thin, soft layer of rubber.
They are soft enough to feel like another layer of skin on your hand. They offer a good grip with a lot of room for flexibility. The fingers and palms are soft and strong, and they slide on and off with ease.
Features
The stylish design and green color make a perfect match for the job and when you're finished just rinse them out and let them dry.
Best Uses
The rubber on these is a bit thinner than the others, therefore these gloves are not recommended for heavy jobs and they won't survive the abuse of a rose bush. They are perfect for daily gardening chores and cleaning out rock beds. They can also be used for smaller home maintenance jobs to protect your hands and skin from injury.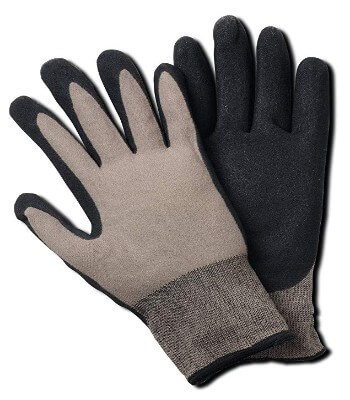 At first glance, you might mistake these as outdoor winter gloves but that's because they are gardening gloves made of good quality with the intention of completing any task that is put in their hands.
Read more
Sizes
These are available in sizes small/medium and medium/large. They are available for both men and women and tend to fit well.
Comfort
Although the bottom of the glove looks like it could be leather, it is made more in the style of heavy-duty latex. The top provides a flexible nylon material that will breathe easy on the hottest days.
They are made with enough breathing room so that your palms won't be sweaty and uncomfortable from the heat and they are snug enough to maintain the finger dexterity you need to stay in control of your work.
Features
They offer enough protection on the bottom that even thistle won't break through and poke you. The wrists are lined with elastic so that they will fit comfortably in your hand while keeping out unwanted dust and debris. These gloves are waterproof as you will see the water slide right off and when you are finished working you can rinse them out and hang them to dry.
Best Uses
These gloves would work best with light to medium tasks and are ideal for daily gardening. They are strong enough to conquer roses and thistle and the grasp is perfect for handling yard tools, so you can avoid blisters and cuts. They would hold up for basic repairs around the house and possibly even minor car repairs.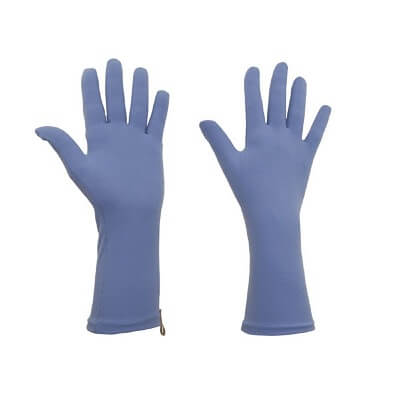 These gloves receive rave reviews for their style and comfort and if you know anything about Foxgloves then you know that they pride themselves on fashionable gloves.
Read more
Sizes
They are available in small, medium, and large and fit up your arm, so you should take the size of your arm into consideration when choosing your size.
Comfort
Made of a soft material that feels like cotton, but it is a form of nylon that molds to your hand and provides a flexible stretch.
These are so comfortable you will forget that you're even wearing gloves. With these, you will have total control of your fingers allowing you to pull weeds with ease.
Features
These gloves come in a variety of attractive colors so that you can remain stylish even when the sweat is pouring from your face.
They fit up to your elbows, providing excellent protection of your skin and nails and they wash up without a problem.
Best Uses
These will work great for your daily gardening or while you plant seeds. They are perfect for handling your most delicate plants.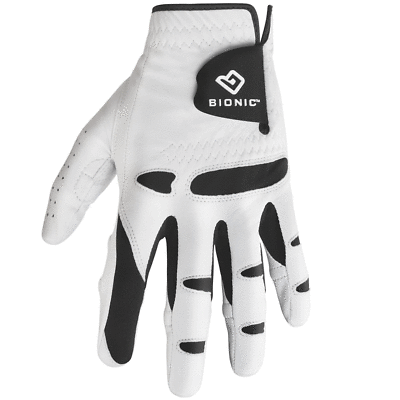 If you are a woman who suffers from the pain of arthritis, you no longer need to let it get in the way of doing what you enjoy the most.
Read more
Sizes
Available in small, medium, large, and extra-large, these gloves do run small, so you may need to order them one size larger than normal and they are cut to fit a female hand.
Comfort
The gloves are constructed with soft leather and incorporated with a flexible stretchy material finalized with comfort pads on the palm side.
Considering these gloves were designed to support arthritic pain and discomfort, you can only imagine how good they feel. They provide flexible hand mobility and prevent hand fatigue. The finger dexterity allows for an excellent feel when it comes to weeding and planting.
Features
Designed for comfort and support, these stylish gloves resemble those of athletic gloves. They offer a Velcro band on the wrist for added comfort and just think of how much dirt will stay out with that snug fit. They are made to tolerate abuse, they will keep your hands dry, and they remain consistent unlike other pieces of leather that are known to stretch out over time. At the end of the day, you can throw them in the washer and get them ready for the next day.
Best Uses
These are great for everyday gardening, weeding, and mowing. Use them for raking and trimming. They even make great gloves for biking. Just think about all the things you love to do but can't because of the pain, now you can use these versatile gloves for almost anything.

9

. Pine Tree Tools Bamboo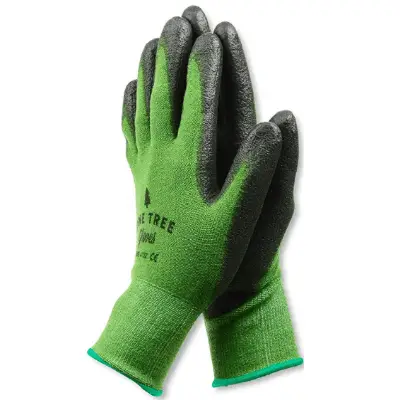 These bamboo gloves from Pine Tree Tools are a great option for many outdoor activities. They are snug, yet breathable and lightweight. As long as you're not getting into too many thorny or sharp situations, these gloves are a great go-to option.
Read more
Sizes
These gloves are available in sizes ranging from Small to XXL. If you take advantage of the easy to read size chart, they fit quite well and feel like a second skin. We also appreciate that no matter the size, the price stays the same.
Comfort
These bamboo gloves are comfortable without being clunky. The bamboo material that they are made from is both absorbent and breathable. Reviewers have described them as "weightless and comfortable." They offer great dexterity and a good amount of grip as well.
Features
The wrist cuffs of the gloves fit snugly and don't let in dir. When they get too dirty and it comes time to wash them, this is quite simple as well. You can throw these gloves in the washing machine with cold water. For drying, it is best to leave them out in the sun.
Depending on technology's hold on you, you may be excited to hear that these gloves are touch screen compatible. As long as you're not too dirty, this is convenient for when you need to reply to a message or change the song.
Best Uses
Unfortunately, these gloves don't offer much protection from thorns. On the bright side, they fit so well and are very versatile. These gloves are great for a multitude of activities, including household chores, restoration, construction, and fishing.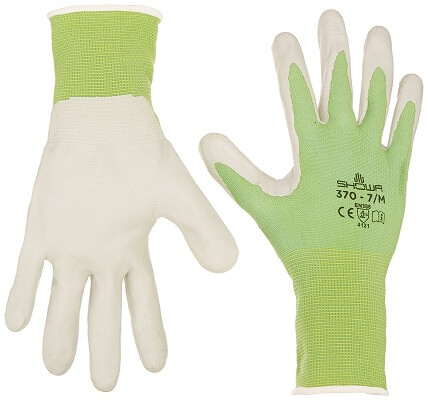 These are the best when used for all those light chores you must tackle. These gloves are made of sturdy rubber on the bottom side overlapping the soft material between the fingers and topside.
Read more
Sizes
Unfortunately, these are only available in a size 7 medium but they seem to fit most people, especially for a female hand.
Comfort
They are a bit thinner than some and they don't offer much padding, but they are comfortable and won't cause blisters and cuts. They are flexible enough to move your hand free and the fingers offer plenty of dexterity, so you can fill your way around without a problem. They have a good grip, so your hands won't slip off the rake and you won't drop those heavy flower pots.
Features
These gloves feature thick rubber on the bottom and on the tips of your fingers, so you will have the freedom to work around the rose bushes without fear of getting poked or cut. The elastic cuffs on the wrists are longer than the average and they will fit snug, so you won't lose a glove in the middle of weeding. They don't breathe as well as the others but that shouldn't be too much of a problem because your hands will still not get as sweaty as they might in heavier gloves. They wash nicely in the machine, but you should hang them to dry for the best results.
Best Uses
You would find them to work better if you refrain from doing heavy work with them and just use them for light gardening and chores. They will hold up fine for the everyday maintenance of your vegetable garden and you will find they are great for weeding, digging, and planting. They will stand the test of the occasional rose bush, but they won't last as long if you continually do heavy chores. They can also be used when cleaning cat boxes and kennels.

Subscribe to our Newsletter