Best Hammock Stands
last updated:
Feb 10, 2020
Is there anything better than sitting outside on a warm and peaceful day in your brand-new hammock? Of course, perhaps you would like to but maybe you do not have anywhere to hang it up. Fear not because this is not going to be an issue if you invest in a hammock stand. As simple as it is, this tool allows you to place the entire unit virtually anywhere. Then again, you need to know how to buy one and while the process is not all that grueling, you want to be educated at the subject at hand. So, if you are willing to put in the time to read through this guide, you should get all the information you need.
In a Hurry? The test winner after 2.5 hrs of research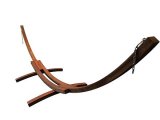 PETRA LEISURE
Why is it better?
Made of water treated wood
Can withstand up to 450 pounds
Includes chains and hooks for hanging
In a
Hurry? Editors choice: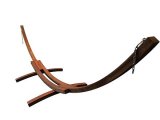 Test Winner: PETRA LEISURE

5
Researched Sources
23
Reviews Considered
2.5
Hours Researching
17
Products Evaluated
Durability
Weather Resistance
Accessories
Portability
Stability
By Default
OUR TOP PICKS FOR THE BEST HAMMOCK STANDS
Criteria Used for Evaluation


Durability
Look at the materials here as well as the weight capacity.
This section right here all comes down to the main material (or materials) that are utilized. When talking about hammock stands, the most common materials are metal and wood. Outside of its durability and longevity, one of the advantages of wood is its appeal, quite frankly. Due to the fact that it can come in a wide variety of styles and finishes, you can really make a statement with wood. Of course, metal is no slouch either. And, in regard to this type of technology, you will often see steel as the metal of choice.
Now, not all steels will be the same and if you want the thickest and strongest frame possible then you need to pay attention to the gauge. You see, gauges are used to specify the thickness of a sheet of metal. And, the lower the number, the thicker the sheet will be. As for top-end hammock stands on the market, you will often see 12-gauge steel be utilized. Of course, no matter which frame material you ultimately end up going with, you need to assess the weight capacity of any given model. Most will range from 300 to 550 pounds, for the record.


Weather Resistance
The same materials also need to be treated to handle the weather.
This section perfectly plays off of the last one and is actually going to talk about the same two materials that were just mentioned. Naturally, both wood and steel can have issues outdoors. But, special coating and engineering methods can be implemented to ensure that both these materials can survive the nature of the outdoor world. Let's start with wood. The primary issue here is rotting. The structural integrity of wood will decrease once it begins to rot and to avoid this, look for it to be treated. Now, it deserves to be mentioned that even treated lumber can be susceptible to mold and mildew if it is warm and humid enough.
As for steel, you almost certainly want it to be powder coated. There is a reason why you saw this type of coating appear so frequently on this list. Uncoated steel is going to rust when it is exposed to moisture and air. Yet, with a powder coating, not only will this make the same steel weather-resistant but it will also enhance its overall durability as it literally adds a protective barrier over it. It will also make it more resistant to chipping, peeling, cracking and corrosion.


Accessories
If the model you pick does not actually come with a hammock, you need to ensure that it will fit the one you either have or are going to buy.
As you have seen throughout this list, this section right here can vary quite a bit. What you need to ask yourself right away is if you want a complete package or just a hammock stand by itself. The reason this is important is that some sellers will include both a hammock and their stand. Of course, even if you decided to go with such an option, you could always attach a custom hammock to it. In either sense, it is then vital for you to get a model that will fit your current hammock (if you have one). If you do not currently have one, then you can buy one in conjunction with the stand you get.
The good news is most sellers will indicate the specific types that will fit with their stand. If you are unsure, you can always take the length of the stand and buy a hammock that is two feet shorter (give or take a few inches). Oh yeah, in addition, you will also need some hardware for hanging. Not all sellers will include such hardware with their model so you may need to find it elsewhere. For the record, this includes any chains and hooks that will be needed (among other things).


Portability
Most of these will be pretty heavy but even so, at least look for an included carrying bag.
Here is the deal; when you take everything into consideration, most options on the market are not going to be extremely portable. This will not be an issue for some of you but if you are at least seeking a somewhat portable model then there is still hope for you. There are two widely important factors that you need to look out for. The first of which is the weight and this is the biggest. No matter how compact you can get a particular product, if it weighs a lot then it will be difficult to transport. Well, some stands (not including any fabrics) alone can weigh upward of 50 to 60 pounds. More portable units, however, can be right around 30 pounds (which is much better).
Secondly, you need to see if the seller includes a carrying bag with your purchase. Even though you could always account for this yourself, being provided a bag that is specifically optimized for a specific model will be much easier to deal with. Along the same line, ensure that folding down or disassembling the unit is not too grueling of a task.


Stability
Granted you do not roughhouse on most of these models, you should not have many issues here.
The last thing you want is to be lying down in your new model only to feel that you are not stable. Yes, a lot of this has to do with the weight capacity and the design of the main frame. All this was discussed earlier so this is not new information for you. Yet, there are actually some additional features that can help out with the stability. For starters, some designs will come equipped with non-slip feet. If you want to use your stand on a wide range of surfaces, this can come in handy. Of course, adding stability could be as simple as investing in a wider model.
Overall, though, it really is worth mentioning that you should not get too crazy here. As a kid, you may have swung from your parent's hammock that was erected from two trees. With this, you can gain crazy height and swinging speeds (granted the hardware is durable). However, this should probably be avoided with most models on this list. Granted you do not get too crazy, you should be good to go.
Expert Interviews & Opinions
Most Important Criteria
(According to our experts opinion)
Experts Opinion
Editors Opinion
Users Opinion
By Default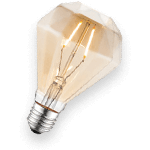 Durability
It all starts with the build quality and why should it not? After all, you ideally want a model that will sufficiently support your weight and one that is not going to cripple within a few months or even years. This makes it vital to look for designs that sport highly durable materials (such as wood and steel) and ones that have a high enough weight capacity to hold you (and maybe even someone else).
Weather Resistance
Sometimes, the best materials out there are not that well-suited for inclement weather. That is the case for both wood and steel when left untreated or uncoated. What this means is you need to look for options that avoid this. For wood, ensure that it has been treated beforehand and for steel, make sure there is a durable coating present (such as a powder coating). Doing so will be paramount to prevent rot and rust, respectively.
Accessories
One thing is for sure; your purchase is not going to be complete without an actual hammock. Now, some sellers will provide this for you and others will not. And, even if they do, you could always use a custom one if theirs is cheap or uncomfortable. Due to this, you need to make it a priority that the model you buy fits the hammocks you already have or are going to purchase. Oh yeah, and you can't forget about the actual hanging hardware.
Frequently Asked Questions
q:

Why is your stand wiggling?

a:

Oh boy, you better go and buy a new model because the one you have is either defective or a piece of junk. Alright, so this is intended sarcasm and the reality is that most models will actually be designed to wiggle a bit. This is to be expected and it is nothing to fret about. The reason this often persists is it provides the natural swaying motion that you come to expect from hammocks. Of course, it also should not be wiggling to the point it feels unstable, however.
q:

How do you care for powder coating?

a:

Because this is such an important design feature to look out for, this is an important question to make mention of. It is no secret that powder coating is absolutely remarkable and fantastic but it is also not perfect. Though its greatest attribute is its durability, it can still become damaged by pollutants that settle on it (as they can actually degrade it). Thankfully, all you need to do to avoid this is to clean it once in a while. Simply use mild detergent soap and warm water because if you use any abrasives or chemicals, they can harm the finish.
q:

Are there any safety precautions to make note of?

a:

To be honest, it is not like hammock stands are very dangerous pieces of equipment. Sure, if you fell on them it would probably hurt because steel and wood have literally no give at all. Actually, the main safety precautions have to do with children. As you know, children and little ones can get pretty rowdy at times and though they may feel that hammocks are toys, you know that they are not. So, if you have children, ensure that they are supervised if you fear them doing anything stupid.
q:

How long will powder coating last?

a:

If you are looking for a simple answer to this question then you may be disappointed. The problem is this question can't really be answered in a straight forward manner and the reason is that too many variables will come into play. A lot of it has to do with the surface preparation that was taken beforehand. Overall, though, it is not uncommon for this type of coating to last five to seven years. Of course, with hammock stands, you may actually see rust develop at the welds before that.
q:

Can you make the actual hammock sit higher off the ground?

a:

This is a tough one when it comes to hammock stands. If you were to ascend two poles for hanging then you could merely move them farther apart to sit higher off the ground. That is not really going to be possible here and depending on the fabric and the hardware, you may not really be able to do anything. So, it is advised to either look for models that can be adjusted or to look for those that are of the optimal height for your needs.
q:

Can you leave them outside at all times?

a:

Even if the model you buy is completely weather-resistant, is it still advised to leave it outside all year round? The simple answer is no because, first off, you might as well store it inside in the winter as you probably will not be using it. There is no reason to allow your model to endure the harsh conditions of winter. But, the concern of the sun is also there. UV rays can quickly fade untreated fabrics and can also affect the powder coating over time. Due to this, it may be advised to leave it in a shaded area during the day.
Subscribe to our Newsletter