Best Indoor Cycling Shoes
last updated:
Feb 07, 2020
Is it really necessary to own a special pair of footwear for indoor cycling when you could just wear your regular running or walking shoes? This is a question that a lot of you have probably asked yourself before if you enjoy biking indoors. Well, it just so happens that owning a special pair of indoor cycling shoes can make all the difference in the world. Not only will they enhance your control but they will also deliver a more powerful and efficient workout. But, as with any other type of shoe, there are certain areas that you need to fixate on before you buy a pair. That is exactly why you have stumbled across this guide today.
This is the best product on our list that is currently in stock:

Louis Garneau Air Flex
Why is it better?
Adjustments are made easy
Can be used for commuting as well as weekend rides
Achieves a great combination of stiffness and flex
In a
Hurry? Editors choice:

Test Winner: Louis Garneau Air Flex

17
Researched Sources
1.5k
Reviews Considered
15
Hours Researching
16
Products Evaluated
Comfort
Fit
Flexibility
Breathability
By Default
Top Ten Indoor Cycling Shoes
Criteria Used for Evaluation


Comfort
t literally does not matter what type of footwear you ever invest in, if they are not comfortable to wear, you are not going to want to don them. It really is as simple as that and as such, this means that you need to assess the overall comfortability of the indoor cycling shoe that you will potentially buy. Now, with other types of shoes, such as those that are designed for running, you need to look out for shock absorption. However, this is not really going to be an issue with cycling as your feet will not physically be striking the ground.
So, what do you need to look for? Well, do note that these shoes will be noticeably stiffer than other types of shoes (which will be addressed later). Yet, most will still be comfortable and you can look for simple features such as a padded tongue. As most indoor cycling shoes are designed with straps, having a padded tongue is key to prevent the Velcro from digging into the top of your feet. Also, look for the pressure to be distributed evenly to prevent any discomfort.


Fit
If you have any experience buying any type of shoes, you know that the fit is literally everything. But, it gets a little tricky with these types because as you have noticed in this guide, they tend to run small. Though you should always simply assess user feedback to see what other consumers have claimed about how the shoe fits, get ready to order a size larger than you typically do. But, do remember that you do want them to fit snugly. So, be careful either way. Okay, so you know it is supposed to fit snug but how snug?
Well, understand that because these are not as flexible as regular shoes, they are not going to stretch to accommodate your foot once they begin to break in. In regard to the toe box, you will not need as much room as you would with a normal pair of sneakers. How about the heel, though? Most of the time, you do not want your heel to slip and while you still do not want that to be the case here, it is not as big of a deal. The reason is that you do not generate as much heel force when you are pedaling as opposed to walking or running.


Flexibility
Alright, so now it is time to talk about performance. This is another area that is going to need to be assessed a literally differently than you may be used to. As was mentioned a few times already, cycling shoes will generally be stiffer than other types. They are not made to be lightweight and flexible as they need to hold to the pedal. So, you will see them with a more noticeable amount of stiffness. This is essential and is what makes them so important for cyclists around the world.
But, there are also different types of sole materials available and each performs a little differently. For example, you have fiberglass soles which find a happy medium between stiffness and affordability. As for plastic, this can be prone to flexing which is not what you want. However, you also have carbon soles and these are generally the stiffest of the bunch.


Breathability
On a hot and clammy day, is there anything worse than wearing apparel that does not breathe well? These types of garments will stick to your skin and generally be unpleasant. Given the fact that your feet have more sweat glands than any other body part, this is something you need to keep in mind for this product, as well. You see, with shoes that are designed to be outdoors, it is a little easier to receive proper airflow. Yet, when cooped up indoors, this can be a little more challenging. So, designers will typically combat this by engineering their shoe with extra ventilation and breathability.
Some key attributes to look for would be the following. Firstly, ensure that the material can wick moisture. Or, at the very least, ensure that it does not absorb all the sweat pouring off your body. Secondly, assess the design of the uppers. They will commonly be synthetic to enhance the breathability but you can also look for an integrated mesh. Lastly, look for any ventilation panels that happen to be implemented.
Expert Interviews & Opinions
Most Important Criteria
(According to our experts opinion)
Experts Opinion
Editors Opinion
Users Opinion
By Default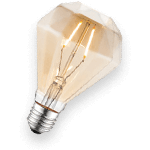 Match your clips
When looking for cycling shoes make sure to check what kind of clips the cycling bike you are going to be using has and match them with the shoes you are looking at. You do not want to invest in a great pair of cycling shoes and then find out they are not compatible with your cycling bike.
Other Factors to Consider


Color
For all intents and purposes, all the important information has been covered (not including the frequently asked questions that will be preceding this). So, why is this last section being included? Well, simply put, you know as much as everyone else that style in the modern world matters. Even if you could care less how you look, someone else probably does.
Also, given that most of you will probably be going out in public with your new pair of cycling shoes it seems appropriate to talk about the visual appeal. Now, no one can tell you what you find appealing except for yourself. And, while it should never be a top priority, it can be an excellent way to decide upon two models that are of equal brilliance.
Frequently Asked Questions
q:

What is the Deal with the Clips?

a:

Alright, so there is something extremely important that we have actually not dived into yet. One of the other differences with this type of footwear is they are designed to be used with clips. These clips will attach to the bottom of the shoe and then will attach to the pedals on your cycling bike. But, the reason it is important is these clips come in differing styles. Specifically, either SPD or Delta. This becomes important if you plan to go to a gym to cycle. If the gym only accepts Delta clips but you have SPD, you are screwed.

So, what you need to do is conduct some research beforehand to see what your gym accepts. If anything, give them a call or go for a visit to find out this information. Then, you can shop accordingly.
q:

How Often do they Need to be Replaced?

a:

Every single consumer walking this planet understands that nothing lasts forever and this is clearly obvious for this technology. However, this is one of the best aspects of indoor cycling shoes as they are going to last longer than shoes that are designed to be outside. It really is as simple as that and if you are wondering why it is due to the abuse that outdoor shoes endure. To be more specific, the abuse that the outsoles (or soles) go through.

With these types, every time you fore strike, the outsoles take abuse. So, imagine a two-mile run and how many fore strikes that is. Yeah, that is a lot of abuse. But, with cycling shoes, the worst that is going to happen is the cleats may need to be replaced.
q:

How do You Wash Them?

a:

Have you ever been witnessed to someone at a gym that really needed to wash their footwear? Yeah, do everyone a favor, and do not be that person. You know when your shoes need to be washed and just as with any other type, it is probably ideal to avoid machine washing. To clean a cycling shoe, it is probably best to go back to the basics.

Grab a spare bucket from around your home and mix a solution of cool water and dish soap (not needing to use that much dish soap). With a brush, non-abrasive of course, begin to clean off the dirty areas of the shoe. Oh, and do not forget, when you do this take out the insoles first.
q:

Why Not Just Rent a Pair?

a:

Let's say that you do not possess the funds to buy a new pair of these types of footwear. If this is the case, can you simply opt to rent a pair? Well, here is the deal; yes, you can simply opt to do this. However, there are some risks you take in regard to performance. The reality is shoes will conform to the foot that is inside of them. With a pair of rental shoes, they are not going to fit as well as a pair of your own would fit as every person's feet are different.

In addition to this, you really do not know what a pair of rentals has been through. Though the investment may be steep at first, it is more than worth it. Never, ever forget that.
q:

Can't You Simply Use Normal Gym Shoes?

a:

This next question plays off the last one in a lot of ways. Because of this, you probably already know the answer to this question. After all, what would be the point of you being here today if you could just use any old pair of gym shoes for indoor cycling? But, you can actually do this. However, without specialty footwear, you will not be able to lock into the pedal. As such, you miss out on all the benefits that have been described in this guide.

If you are serious about this type of activity, then you need to accept that it is necessary to spend the money on specialty footwear.
q:

How do You Dry Them?

a:

Now, this is actually a follow-up question to one of the previous that documented how you wash this type of footwear. However, what are you supposed to do to dry them? Well, for starters, avoid using any primary heat source such as a dryer or sunlight window. What you really want to do is either used newspaper or some sort of silica gel.

For the former, it may be a little outdated and some may want to avoid it due to colorization issues, but it is tried-and-true. All you need to do here is stuff newspaper inside as this will help absorb the water. As for the silica gel (or rice), all you need to do is bury your shoes in a bucket filled with it. Either way, you go, they will end up dry.
Subscribe to our Newsletter