Best Matcha Tea
last updated:
Feb 07, 2020
You are either here today because the term "matcha tea" piqued your interest or because you are a fan of the powder and want to know which options are the best. Either way, this green tea is essentially a health drink and it is thanks primarily to the catechins. Without going into full detail, these are a potent class of antioxidants that have proven to be incredibly potent. With all this being said, it would seem that any option on the market would suffice, right? Not so fast as that would be too easy. Instead, there are several different brands available and depending on the grade and purity, some will be superior to others. So, buckle in tight and enjoy the ride as you find out what it really takes to buy the right formula for you. But, first, let's check out some top options currently on the market.
In a Hurry? The test winner after 3.25 hrs of research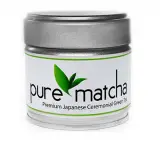 PURE MATCHA
Why is it better?
It is a premium ceremonial grade
The flavor has been well received
The included tin is sealed to keep air out
In a
Hurry? Editors choice: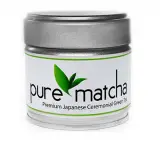 Test Winner: PURE MATCHA

5
Researched Sources
26
Reviews Considered
3.25
Hours Researching
18
Products Evaluated
Effectiveness
Product Purity
Taste
Value
Features
By Default
OUR TOP PICKS FOR THE BEST MATCHA TEAS
Criteria Used for Evaluation


Effectiveness
This really all comes down to the grade because all options will, if nothing else, be somewhat effective.
The reason you are here today is you wish to reap the benefits that are provided by matcha tea, right? Well, in general, what benefits does the drink provide? In reality, there are so many benefits to it that we could dedicate an entire guide to the benefits alone. As a brief overview, some main advantages is it boosts your metabolism, can burn calories, calms your mind, enhances your mood, and even lowers your cholesterol. But, not all brands are made the same and they can be categorized into one of two grades. Firstly, you have ceremonial grade matcha. It has been mentioned several times already that this is the cream of the crop and it really is. The main reason why is this grade of tea is made from the youngest leaves with both the stems and veins completely removed. Also, the leaves are stone-ground.
However, you also have culinary grade powders. And, among these, there are multiple subcategories such as premium, ingredient, café, kitchen, and classic. Looking at these grades as a whole, they are not necessarily lower quality. Yet, they are prepared differently and are intended for different uses. For simply drinking tea, ceremonial grade powders will be your best bet.


Product Purity
In addition to looking for powders that have been harvested in Japan, look for lab tested options.
Make no bones about it, this section is critically important so do not overlook it. If you are looking for true matcha, then you will need to know a few things. Firstly, understand that not all powders will be grown and processed in a manner to label them as natural and true. If you want the good stuff, it needs to be grown in Japan. At specific times of the year, experienced tea pickers will populate their respective fields and select the freshest leaves that they can find. They will leave older leaves behind and they will dictate endless hours performing this entire process. Yet, this type of tea is harvested at different times of the year in Japan.
While you do not need to get too analytical about where the leaves were gathered, a very popular location is in Nishio. This is a city that is located in Aichi Prefecture (which is in the Chubu region of Japan). It is extremely well-known for its organic matcha production and is one of the best regions in the world for growing tea leaves. Of course, and do not forget this, you should also look for powders that have been laboratory tested. This will ensure that no heavy metals or toxins will be present in your drink.


Taste
This really comes down to the flavor and the manner in which you can mix the powder you choose.
Okay, so what does this stuff taste like? This is probably been eating away at your mind this entire time. Well, in a general scope, it may have a creamy vegetal taste. However, there are way too many variables that come into play to predict the flavor that your taste buds will enjoy (or loathe). This can merely include the temperature of the water and any other added ingredients. But, of course, it can also be affected by the grade of the powder. And, as mentioned earlier, the different types of grades will require different uses.
For example, let's look at ceremonial grade options. With these, they will be best consumed without any added sweeteners or extra ingredients. The naturally sweet and mild flavor of this grade will be smothered by the addition of supplements such as sugar and milk. So, mix it with hot water and you will be good to go. On the other hand, culinary grade options are typically ideal with other foods and beverages. It is just the nature of the grade as the flavor just naturally goes well with other ingredients. That is why you will see some sellers include a free eBook with loads of recipes with your purchase.


Value
Outside of the price, the value will be dictated by the actual quality of the powder.
With this type of product, it is always recommended to analyze the value. But, this requires more than simply judging the option based on its price. You see, this is not fair. Instead, you need to take all the factors into consideration. The most notable factor, admittedly, is the quality of the powder. Yes, ceremonial grade powders are typically going to be pretty expensive and culinary grade options a little less (though they can still be pretty costly, as well). When it comes down to it, though, you need to assess how you want to use the powder. If you want straight tea, go with ceremonial and if you want to add the powder with other recipes, go with a culinary grade option.
With all that being said, why are matcha teas so darn expensive anyway? Part of the reason is that, when it is done right, processing and manufacturing these types of powders requires great care, skill, and involvement (more so than any other green teas on the market). In addition, the production is limited for the beverage. A long recovery period is often needed when harvesting the leaves and machines are typically not utilized. In reality, it is one of the few man-made crafts left in the world.


Features
This all comes down to the packaging with the two main options being containers and pouches.
This is the last major factor that you need to take into consideration. However, it really comes down to personal preference. These types of powders will either be packaged in an airtight container or in a pouch. The question is which one is better? In reality, they both are effective. What you really need to ensure is that the package that is holding the powder is airtight. Even with a pouch, this can be achieved. However, you will need to squeeze out as much air as possible when you close it. Also, store it in the refrigerator and allow it to sit at room temperature for at least 30 minutes before you go and use it again.
When you are dealing with containers, the less space inside the better for your powder. This is because a smaller container will hold less air and air will begin to degrade the powder if it is exposed to it for too long. And, for both packaging methods, you can always use a customized container or pouch if you desire (just make sure you get an airtight seal).
Expert Interviews & Opinions
Most Important Criteria
(According to our experts opinion)
Experts Opinion
Editors Opinion
Users Opinion
By Default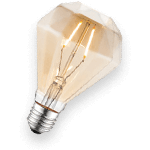 Effectiveness
The main reason you want to buy a powder such as this is for the effectiveness (health-wise). So, why is this a big deal? After all, are not all powders the same? If only it were that easy, folks. A reality you must understand is not all options on the market will be created equally and their effectiveness is largely predicated on the grade. This, above all else, is what you want to look for.
Product Purity
If you are going to spend the money, then the least you can do is buy the right stuff. In order for this to be obtained, look for powders that are as pure as possible. First off, the best matcha is grown and processed in Japan. Skilled farmers and experts in this country spend countless hours harvesting the highest quality leaves possible. Oh yeah, also look for powders that are laboratory tested.
Taste
The main characteristic that is going to affect the flavor of any given powder is the grade. Interestingly enough, however, the grade more so dictates your usage of the powder more than anything. You see, with ceremonial grade options, they will be best consumed with hot water and no other additives. Meanwhile, culinary grade powders will be best served with other ingredients. So, the choice is really up to you, quite frankly.
Frequently Asked Questions
q:

How much should you consume per day?

a:

Whenever you are starting with something new (whether this is with a diet, a new style of running shoes, etc.) it is always wise to ease your way into it. Well, the same concept applies here so if you have never consumed this type of beverage before start slow. As time progresses, you can begin to add more powder to your water or even consume more glasses per day. Also, remember that this stuff is not cheap so you might as well pace yourself.
q:

Are there other ways to consume matcha?

a:

To be honest, you really should know the answer to this question already. As previously documented, culinary grade powders are better utilized with other ingredients. So, granted this is the grade, there are many ways you can consume them. Even sprinkling the powder over some yogurt and berries can be very effective. Of course, implementing the powder into your morning or night smoothie can also be an ideal consumption method. Again, and it can't be stressed enough, doing so with ceremonial grade powders will not yield the best taste.
q:

Do you really need to whisk it?

a:

As with any other powder-based drink, you will need to blend this type of beverage into liquid (whether this is water or anything else). The process of doing so has not been discussed in-depth, however. And, more often than not, it is going to be advised to use a bamboo whisk to achieve the best results. If you do not have one, though, there is another method. With the powder and just a small amount of water, make a paste in the bottom of your glass. From there, fill up the glass with hot water and then stir away.
q:

How is this stuff different from regular green tea?

a:

When it comes down to it, regular green tea simply can't compete with matcha tea. First off, unlike the former, it keeps all the nutrients that the tea plant has to offer. You see, with traditional green teas, you will lose a lot of the valuable nutrients when you throw the bag away. Additionally, matcha teas are processed and harvested in a very different manner (and this has been documented already).
q:

Do matcha teas have caffeine?

a:

Up until now, you may have been under the impression that this type of beverage was flawless. Well, here could be a potential flaw although it really is not. Yes, matcha powder itself does have caffeine in it. Per teaspoon, it could be as little as 30 milligrams, though. But, what is interesting is this powder will also contain L-theanine which is an amino acid that calms your mind. In a way, the two almost balance each other out perfectly.
q:

Why is Japan the go-to country for this?

a:

No matter your opinion on Japan as a whole, there is one thing you can't deny. The best matcha in the world is processed there. But, why is this so? Previously, the processing methods that take place there were analyzed and that really is the main reason they are the go-to country. Simply put, other countries will try to recreate what happens in Japan but they utilize cheaper methods and these result in cheaper powders.