Best Mobile Hotspots
last updated:
Feb 07, 2020
Right from the get-go, let's address the elephant in the room that many of you are aware of. What is the point of currently investing in a mobile hotspot when modern smartphones are adapting the ability to be used as a hotspot themselves? After all, when you use one on your smartphone it is going to be a lot cheaper as you will be using your pre-existing wireless service plan. This argument is extremely valid so should you just stop reading then? Of course, you already know the answer to this as this guide has been created for a reason. Specific demographics of consumers will want to opt for a mobile hotspot (such as business travelers) due to the advantages they possess. That means that if you indeed still have interest in this somewhat dying technology, you will need to possess the goods to efficiently and properly buy one.
In a Hurry? The test winner after 3.25 hrs of research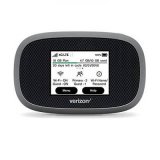 Verizon Jetpack 8800L
Why is it better?
Sports a built-in Virtual Private Network
You can connect up to 15 trusted devices at one time
The on-screen interface is very good
In a
Hurry? Editors choice: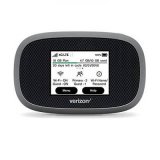 Test Winner: Verizon Jetpack 8800L

5
Researched Sources
23
Reviews Considered
3.25
Hours Researching
17
Products Evaluated
Effectiveness
Style
Features
Ease of Use
Battery Life
By Default
OUR TOP PICKS FOR THE BEST MOBILE HOTSPOTS
Criteria Used for Evaluation


Effectiveness
The device you need to buy is one that will be as fast as you desire (though outside factors will be in play).
Is there anything more annoying than surfing the web or attempting to watch an online video when the internet downloading speeds you are using are atrocious? Everyone knows how flat-out infuriating this can be and that makes this section ever so important. Of course, it needs to be stated that the internet speed you possess will greatly be influenced by what you plan to do. If you want to stream multiple services at the same time then turtle-slow speeds are not going to cut it. But, if all you want to do is do some light web surfing, it will not matter as much.
Either way, there is this thing called bandwidth (which will be addressed later) and there is only a limited amount of it. So, if you want to enhance your internet speed you need to limit your use of multimedia and shut down any background applications on your smart devices that do not need to be running, among other things. Of course, for some of you, it will be vital that the hotspot you invest in has the capability to connect to 4G LTE networks. While 5G LTE is currently in development, right now the standard is 4G. Of course, 3G is certainly not bad and will work just fine if you do not need to run data-hungry applications or services.


Style
This comes down to one question: do you want a model with a SIM card or one without?
When it comes down to it, there are two main types of mobile hotspots. There are the models that require SIM cards for function and those that do not. Starting with the former, most models will be designed to be used with a SIM card. In order for some devices to be able to access a provider's services, they will need a SIM card. Now, it is also important to note that carriers (which include Verizon, Sprint, etc.) will either operate under the CDMA or GSM network. Typically, the SIM card you get will work for one of these two networks (which can determine if you can use specific carriers such as AT&T and Verizon). In this case, you would just get a plan with a specific service.
Now, as for the models that use Cloud SIM technology the process is a little different. With this technology integrated, mobile hotspots will be able to connect to a database of SIM cards. Thus, this eliminates the need for multiple SIM cards. This comes in handy if you are in an area that does not receive good service from a specific carrier. With this technology, these devices could then access a different carrier with improved service. There will still be a data plan that you will need to subscribe too, however.


Features
You could list several features to look for but keep two vital ones in mind.
There are several smaller features that you can keep an eye out for but let's focus on two major ones for this section. Technology-savvy consumers will probably be looking for all the features but for most of you, keep a special eye out for the security that is implemented and how many devices you can connect. As far as the security is concerned, because you will not be connecting to your home network (which probably has top-notch security protocol), you need to ensure that the hotspot itself is secure. Whether this is via a Virtual Private Network or even just a secure protocol, it is essential as you want to ensure your information is safe from prying eyes.
But, arguably just as important is determining how many external devices can be connected to the model you are interested in. For some, it will be as little as five and for others as many as 15. Now, remember when the bandwidth was alluded to? This is where that plays a huge role. Bandwidth essentially describes the maximum data transfer rate that a network has. So, for example, if you have 10 devices streaming at the same time, the bandwidth will be sucked down and the speeds will be lowered, as a result. But, if five or six devices are merely surfing the web or accessing social media websites then there may not be as noticeable of a difference.


Ease of Use
The last thing you want is a convoluted device that is impossible to operate.
There is not too much to get into here but just keep a few things in mind. Firstly, not all of these devices will feature an on-screen interface. For those that do, not all of them will sport touchscreens. While this is not mandatory, a touchscreen interface can make it easier for you to access specific information such as your current data usage and remaining data allowance. Even if you are required to use a specific app, though, ensure that the experience is user-friendly and intuitive. If not, you may find it very annoying to adjust any settings or to search basic information. Of course, you will get used to it the more you use it.


Battery Life
If you have no access to a power source, having a hotspot with great battery life will be ideal.
There are two ways you can utilize a mobile hotspot. They have built-in batteries so you can use them on-the-go or when they are charging. One of the main reasons they are so popular is due to the fact that they deliver you with internet on-the-go, so you will probably want to prioritize the battery life. The best models will be able to run on a single charge for over 20 hours. But, this can be affected by the battery's capacity (measured in milliamp hours) so look for larger batteries if you desire enhanced battery life.
Also, some of these models will be able to be used as power banks. What this means is they can also charge your external devices. This can come in handy if your smartphone or tablet needs some juice in situations where you have no access to other power sources.
Expert Interviews & Opinions
Most Important Criteria
(According to our experts opinion)
Experts Opinion
Editors Opinion
Users Opinion
By Default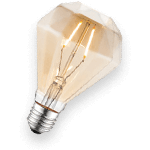 Effectiveness
Here is the good news; most of the models you will be looking at will have the ability to connect to 4G networks. While that is not the be-all and end-all of performance, it is a very important feature to look for. Of course, you can have a direct implication of the performance at any given time. You need to limit the amount of bandwidth you are sucking to optimize the speeds you achieve.
Style
With type of a device, you need to come to terms with the fact that there will be additional subscription fees and data plans that you will need to pay for. However, and this can be a game changer, not all models are designed in the same fashion. They will either require the use of a SIM card or will have built-in Cloud SIM technology that will negate that need.
Features
When it comes down to it, you should focus primarily on two main features. That is not to say there are not additional features but most would agree that the following two are vitally important. The first is in regard to the security. You never want to mess around with internet and network security, after all. Secondly, pay attention to how many devices will be allowed to be connected at once, as there will be a limit.
Frequently Asked Questions
q:

Why not just use your smartphone?

a:

It was alluded to at the beginning but the question still remains, why should you use a mobile hotspot instead of using your smartphone (granted your phone can work as a hotspot)? There are actually several reasons, to be honest. First off, it will use its own battery and not suck down your phone's battery. Also, it is more flexible and it has a better range than your phone will have.
q:

How is this different from a home router?

a:

In theory, you could almost consider this device to be a router. But, when you compare it to your home router, it is a little different. The main difference comes down to the purposes of both of these devices. You see, a home wireless router is going to connect to your modem and provide you with wireless access to your home network. And, as you know, that is not the intent of a mobile hotspot.
q:

What should you do if you lose your device?

a:

No one wants this to happen to them but the reality is it is always a possibility. So, if you do happen to lose your device then the first thing you should do is log onto your account. From there, change your password and unbind the device from your account to avoid any issues with someone else using the device. Once that is done, go ahead and report the loss to the manufacturer.
q:

What happens if you forget the password you customized?

a:

Alright, so let's say that you wanted to change the password that your device initially comes with. This is never a bad idea because the default password is typically going to be something outlandish that you will not remember. This can create an issue, though, if you do so and forget your new password. In this instance, you can reset the device. For more information on the process behind this, look up how to do so with your specific model online.
q:

How far will the signal travel?

a:

It is worth noting that whenever you are dealing with wireless communication, the proximity of the two devices and any obstacles in the way will play huge roles. With that said, how far will a wireless signal typically travel? While it does depend on the protocol and the integrated technology, you should probably keep your connected device within 10 meters of the hotspot. But, the closer the better to maximize the connection.
q:

Will the internet speeds be limited?

a:

For the record, this question is not alluding to the networks that a particular model can access. Instead, this is more so referring to data plans. You see, you need to be careful with some of them. Even though some will be dubbed as unlimited, the speed may drop if you reach a certain data amount (from 4G to 3G, for example). Be sure to read all of the fine print, ladies and gentlemen.
Subscribe to our Newsletter