Best Mobile Hotspots
In a Hurry? Editors choice: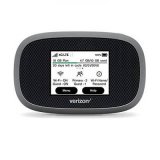 Test Winner: Verizon Jetpack 8800L

Right from the get-go, let's address the elephant in the room that many of you are aware of. What is the point of currently investing in a mobile hotspot when modern smartphones are adapting the ability to be used as a hotspot themselves? After all, when you use one on your smartphone it is going to be a lot cheaper as you will be using your pre-existing wireless service plan. This argument is extremely valid so should you just stop reading then? Of course, you already know the answer to this as this guide has been created for a reason. Specific demographics of consumers will want to opt for a mobile hotspot (such as business travelers) due to the advantages they possess. That means that if you indeed still have interest in this somewhat dying technology, you will need to possess the goods to efficiently and properly buy one.
Standout Picks
Criteria Used for Evaluation
Effectiveness
The device you need to buy is one that will be as fast as you desire (though outside factors will be in play).
Is there anything more annoying than surfing the web or attempting to watch an online video when the internet downloading speeds you are using are atrocious? Everyone knows how flat-out infuriating this can be and that makes this section ever so important. Of course, it needs to be stated that the internet speed you possess will greatly be influenced by what you plan to do. If you want to stream multiple services at the same time then turtle-slow speeds are not going to cut it. But, if all you want to do is do some light web surfing, it will not matter as much.
Either way, there is this thing called bandwidth (which will be addressed later) and there is only a limited amount of it. So, if you want to enhance your internet speed you need to limit your use of multimedia and shut down any background applications on your smart devices that do not need to be running, among other things. Of course, for some of you, it will be vital that the hotspot you invest in has the capability to connect to 4G LTE networks. While 5G LTE is currently in development, right now the standard is 4G. Of course, 3G is certainly not bad and will work just fine if you do not need to run data-hungry applications or services.
Style
This comes down to one question: do you want a model with a SIM card or one without?
When it comes down to it, there are two main types of mobile hotspots. There are the models that require SIM cards for function and those that do not. Starting with the former, most models will be designed to be used with a SIM card. In order for some devices to be able to access a provider's services, they will need a SIM card. Now, it is also important to note that carriers (which include Verizon, Sprint, etc.) will either operate under the CDMA or GSM network. Typically, the SIM card you get will work for one of these two networks (which can determine if you can use specific carriers such as AT&T and Verizon). In this case, you would just get a plan with a specific service.
Now, as for the models that use Cloud SIM technology the process is a little different. With this technology integrated, mobile hotspots will be able to connect to a database of SIM cards. Thus, this eliminates the need for multiple SIM cards. This comes in handy if you are in an area that does not receive good service from a specific carrier. With this technology, these devices could then access a different carrier with improved service. There will still be a data plan that you will need to subscribe too, however.
Features
You could list several features to look for but keep two vital ones in mind.
There are several smaller features that you can keep an eye out for but let's focus on two major ones for this section. Technology-savvy consumers will probably be looking for all the features but for most of you, keep a special eye out for the security that is implemented and how many devices you can connect. As far as the security is concerned, because you will not be connecting to your home network (which probably has top-notch security protocol), you need to ensure that the hotspot itself is secure. Whether this is via a Virtual Private Network or even just a secure protocol, it is essential as you want to ensure your information is safe from prying eyes.
But, arguably just as important is determining how many external devices can be connected to the model you are interested in. For some, it will be as little as five and for others as many as 15. Now, remember when the bandwidth was alluded to? This is where that plays a huge role. Bandwidth essentially describes the maximum data transfer rate that a network has. So, for example, if you have 10 devices streaming at the same time, the bandwidth will be sucked down and the speeds will be lowered, as a result. But, if five or six devices are merely surfing the web or accessing social media websites then there may not be as noticeable of a difference.
Ease of Use
The last thing you want is a convoluted device that is impossible to operate.
There is not too much to get into here but just keep a few things in mind. Firstly, not all of these devices will feature an on-screen interface. For those that do, not all of them will sport touchscreens. While this is not mandatory, a touchscreen interface can make it easier for you to access specific information such as your current data usage and remaining data allowance. Even if you are required to use a specific app, though, ensure that the experience is user-friendly and intuitive. If not, you may find it very annoying to adjust any settings or to search basic information. Of course, you will get used to it the more you use it.
Battery Life
If you have no access to a power source, having a hotspot with great battery life will be ideal.
There are two ways you can utilize a mobile hotspot. They have built-in batteries so you can use them on-the-go or when they are charging. One of the main reasons they are so popular is due to the fact that they deliver you with internet on-the-go, so you will probably want to prioritize the battery life. The best models will be able to run on a single charge for over 20 hours. But, this can be affected by the battery's capacity (measured in milliamp hours) so look for larger batteries if you desire enhanced battery life.
Also, some of these models will be able to be used as power banks. What this means is they can also charge your external devices. This can come in handy if your smartphone or tablet needs some juice in situations where you have no access to other power sources.
OUR TOP PICKS FOR THE BEST MOBILE HOTSPOTS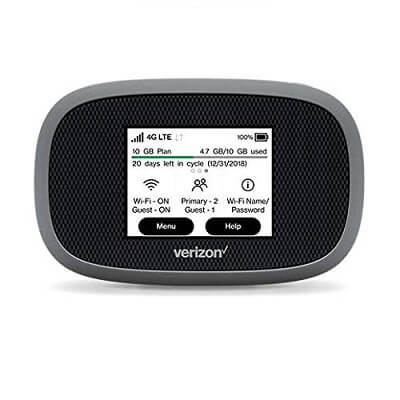 The Verizon network is one of the largest in the entire world and part of the reason why is due to its performance. One of the most popular mobile hotspot brands, powered by Verizon, is the Jetpack.
Read more
Performance
In addition to the fact that this can access 4G networks, it is also faster than ever thanks to the optimized downloading and uploading speeds.
Design Style
First off, this can access Wi-Fi in over 200 countries. Adding on to this is the dual-band Wi-Fi router that this also functions as (which can connect to five and 2.4 gigahertz bands).
Features
One of the premier features of this model is the built-in Virtual Private Network as this establishes a secure connection wherever you are. Also, you can connect up to 15 devices at once with the Jetpack 8800L.
Ease of Use
Overall, the on-screen interface that is present here is quite good. It is 2.4 inches in size and is a colored touchscreen that provides a relativity intuitive experience.
Battery Life
Not only will this last for up to 24 hours with its 4400mAh battery but it will also charge quicker thanks to the integrated QuickCharge technology.
Overall
When you combine all the specifications with the fact that this can access Verizon's 4G networks, it becomes apparent why it secured the top spot on this list.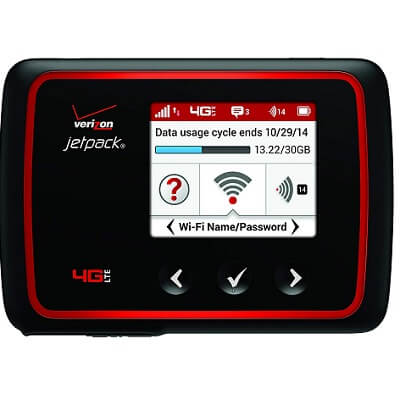 This is another Verizon model that utilizes the towers from the global juggernaut. Perhaps an external antenna would have been nice to improve the reception but granted you are in close proximity to a Verizon tower, the reception will be great.
Read more
Performance
Yes, a built-in antenna would have helped with the overall reception when you are not near Verizon towers. With that said, this can utilize 4G networks for top-notch speed.
Design Style
You already know the design that is at play here. Keep in mind, though, and this is nice, this can be used in over 200 countries. Of course, the device you connect needs to be Wi-Fi enabled.
Features
With compatible devices, you can utilize GPS technology with this. In addition, up to 15 devices at once can be connected to this. Oh, and lastly, you can block selected devices by blacklisting them.
Ease of Use
For navigation, this is a touchscreen device. The colorful and large display makes it easier to operate and you can access various menus and settings in the meanwhile.
Battery Life
This is dubbed as a two-in-one battery and that is because it can be used as a universal charger. It can charge your external devices and also last for up to 20 hours (not at the same time).
Overall
Before you invest in a model such as this, you have to get the logistics down. If Verizon does not get good coverage in the areas where you need a mobile hotspot, you may want to pass on this one.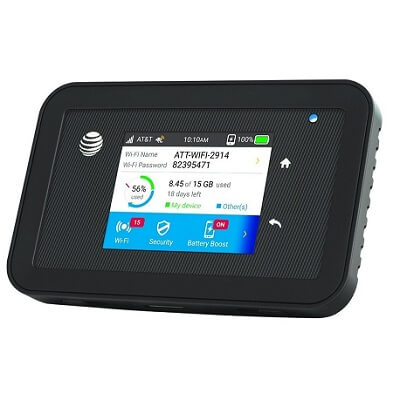 From a device that utilizes the Verizon network to one that specifically does not, here is the Netgear Unite Explore. Now, this is an unlocked device and that means that it is compatible with GSM carriers.
Read more
Performance
This will accept both 3G and 4G networks and while the latter is more optimal, it is nice that this will still pick up 3G networks.
Design Style
For the record, this device does require a SIM card. But, it is an unlocked model and that means it is compatible with GSM carriers such as T-Mobile and AT&T.
Features
What is really nice about this model is that it sports dual TS-9 ports that allow you to plug antennas into them to improve the Wi-Fi reception.
Ease of Use
After a month or two, this device had experienced connectivity issues, according to a few buyers. Looking past this, the actual interface is simple yet effective.
Battery Life
An impressive battery is built into the Unite Explore. It sports a capacity of 4300mAh and will last for 22 hours before needing to be charged again.
Overall
This design is not going to be for everyone because it is unlocked. So, it will not be compatible with CDMA carriers (such as Sprint and Verizon). But, if this is the type of design that you are after, this may be the ticket.

4

. Verizon Jetpack AC791L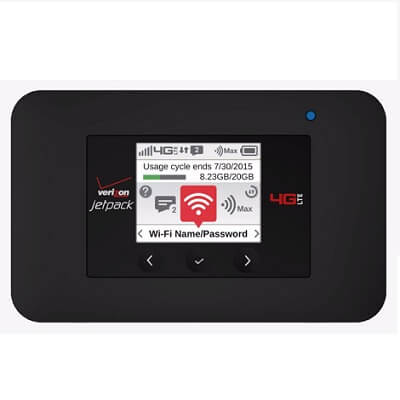 Are you getting sick and tired of seeing the Jetpack brand already? Well, if you are looking to avoid Verizon then you can pass over another entry here. If not, take a look at yet another excellent model powered by the Verizon network.
Read more
Performance
Now, this can utilize 4G LTE speeds. But, if you consume 10 gigabytes of data, then this will drop to 3G. This is with the unlimited data plan, for the record.
Design Style
As with the others, you will be contacted through Verizon with this Jetpack. Conveniently, a SIM card does come with your purchase.
Features
In addition to the fact that you can share a secure connection with all your friends and family, you can connect up to 15 devices at one time.
Ease of Use
It is not as if non-touchscreen devices are incompetent but the issue here is with the button navigation. It can be confusing to navigate and does take some time to get used to.
Battery Life
When in standby mode, this can last for up to 650 hours. During use, however, you can expect up to 24 hours of continuous use before the battery dies.
Overall
Out of all the Verizon Jetpacks on this list, this is the "worst". Worst is not the best word to describe this device but it does go to show the quality of the Jetpack series.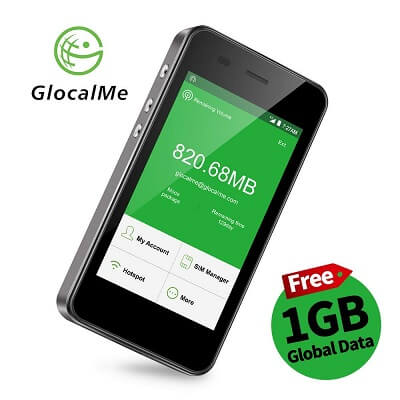 The G3 from GlocalMe is a hotspot of a different breed. It is powered by Cloud SIM technology and this means a SIM card is unneeded. In addition, this comes with one gigabyte of initial data built-in, for free.
Read more
Performance
It is worth noting that this is advertised with a maximum download speed of 150 megabits per second. Whether this is achievable or not, this can access 4G networks. Of course, the coverage seems to be spotty in certain areas.
Design Style
As mentioned, this is powered via Cloud SIM technology and this means it does not require a SIM card. There is no roaming charge and you can access the internet at any point during your travels.
Features
A real advantage with the M3 is it implements the most secure protocol to keep your connection safe. However, it can only accept up to five devices at once, which is a bit limited.
Ease of Use
With the GlocalMe application, it makes it much easier to manage all your data usage. In addition, you can access other settings such as your connection to the personal network.
Battery Life
First off, this can be used as a power bank which means you can charge external devices with it. The actual battery life, for the record, is advertised to last up to 15 hours.
Overall
If you are looking to avoid the hassle of buying a SIM card and dealing with roaming fees, then this is a terrific option because of the Cloud SIM technology.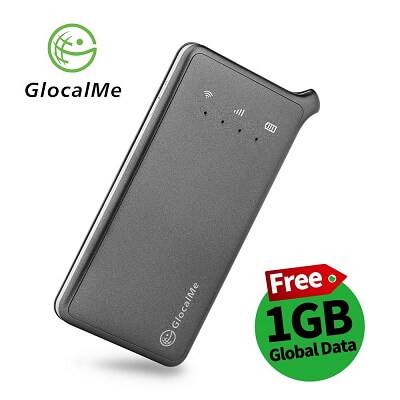 Yes, this is very familiar to the previously documented G3. It does not sport the digital interface of the G3 but it is also powered via the same Cloud SIM technology.
Read more
Performance
As with most of the top-end models on this list, the U2 can gain you access to 4G LTE high-speed internet.
Design Style
Much like with the last GlocalMe model, the U2 is SIM free and powered via Cloud SIM technology. You will need a data plan with this but that is to be expected.
Features
You can only connect up to five devices at the same time with the U2, for the record. Additionally, you can choose the best band available.
Ease of Use
There is an app but unlike the G3, there is no physical screen integrated. Also, a few buyers have criticized the intuitiveness claiming it is difficult to set up.
Battery Life
As compared to other options, it is safe to admit that the G3 does not have the best battery life. It can last for up to 13 hours, which is not bad but not great.
Overall
Yep, there are some quarrels with this design but they do not take away from the quality as a whole. The SIM-free technology is the main reason why quite frankly.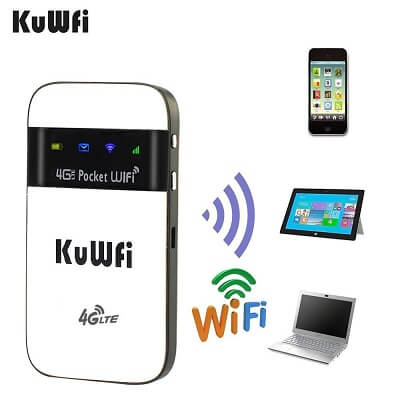 Not only can you connect up to 10 individual devices simultaneously with this mobile hotspot but you can also connect to 4G networks (such as Sprint networks). It is quite impressive that is for sure.
Read more
Performance
At its peak, and do not expect this all the time, this can achieve downloading speeds of 150 megabits per second. As mentioned, this can also access 4G LTE speeds.
Design Style
This does not sport Cloud SIM technology and you will need a SIM card. The product description lists some common SIM cards that you can use.
Features
At any one time, 10 wireless devices can be connected to this mobile hotspot.
Ease of Use
The main device lacks much of an interface, so be aware of that. Understanding the logic behind the navigation takes some time to get accustomed to, as a result.
Battery Life
This comes with an integrated battery that sports a capacity of 2300mAh. As is claimed, you will easily reach most destinations on a single charge.
Overall
Is this a run of the mill mobile hotspot? It is fair to say that but, sometimes, there is nothing wrong with ordinary.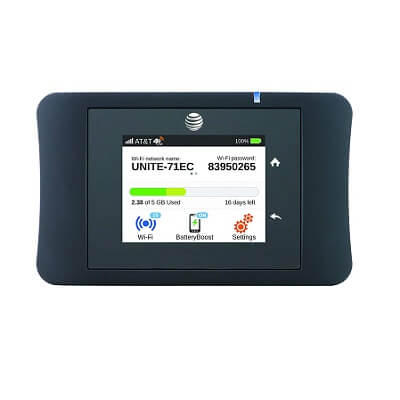 This is another Netgear model and though it is not quite as good as the Unite Explore, it is still sufficient. Some issues with the stability of the connection have been noted by various buyers, though, and this hurts the value a little bit.
Read more
Performance
Even though you can access 4G speeds when you connect to the Unite Pro, several buyers have had documented issues of connection stability. Some even go as far as to state that the connection can go down for several minutes.
Design Style
As with the other Netgear device on this list, the Unite Pro does require a SIM card. But, much like the other, it is unlocked and that means it will be compatible with GSM carriers.
Features
Overall, this is a basic device and achieves what it sets out to achieve, but nothing more. On another note, it is nice that you can roam on LTE in several foreign countries.
Ease of Use
Without going into too much detail, one buyer noted that you are not able to quickly and easily monitor your data usage on this device itself.
Battery Life
While streaming at 4G speeds, you can expect the 4020mAh battery to last just around 16 hours before you need to charge it.
Overall
If you can deal with the unstable connection at times, then you can still get a lot out of this device. With that said, that just may be a deal breaker for several of you.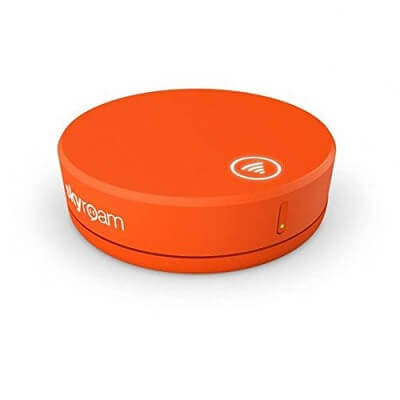 Talk about unique, this may just be the most unique model on this entire list. Instead of requiring the use of your current service, this is its own service and you buy data as you go.
Read more
Performance
Though this is its own unit, it is still able to access 4G networks to provide you with the fastest internet speeds possible.
Design Style
Indeed, this is unique. Included is a one-year subscription. Now, a set amount of gigabytes is not provided but you can buy additional ones for just nine dollars. However, the value is not that great if you plan to share this with multiple members of your family.
Features
It makes sense that you can only connect up to five devices at once due to how the subscription plan works. But, do note it is only five.
Ease of Use
As you can see, there really is not a physical interface present. Due to this, you need to access the application on your smart device to access any information or features.
Battery Life
This sports a 6000mAh battery and it can last for up to 16 hours on a single charge.
Overall
What is nice about this is you do not need to deal with the hassle that can come with SIM cards. But, the value is not the best based on the subscription plan, admittedly.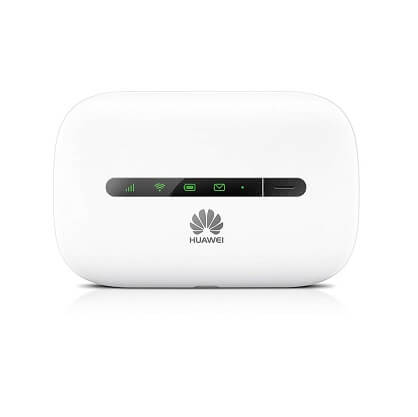 Concluding this list is an affordable option that can be sufficient for the right people. However, it can only access 3G networks so this makes it a bit limited.
Read more
Performance
As was mentioned, this is able to access 3G networks but it will not access 4G networks. So, the speeds you can achieve will be limited because of it.
Design Style
Now, this is not going to work in the US. This is specifically an international model that will work in Europe, Asia, Africa and the Middle East. Also, this is not compatible with Verizon or Sprint.
Features
Simultaneously, you can connect up to 10 devices. In addition to this, this device is designed with a five-second fast boost.
Ease of Use
No, there is not an on-screen interface present here. But, overall, this hotspot is fairly reliable and easy to operate.
Battery Life
Admittedly, the battery life is limited. The 1500mAh battery is only going to last for five to six hours.
Overall
For the record, there is a similar model that will work in the states if you are interested. Do this if you want a solid, affordable option.

Subscribe to our Newsletter