Best Noise-Canceling Headphones
In a Hurry? Editors choice: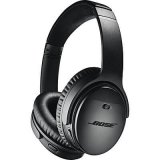 Test Winner: BOSE QUIETCOMFORT 35 II

There are many reasons why you would want to buy a high-quality pair of noise-canceling headphones. Not the least of which is to drown out background noise that is surrounding you. Really, that right there is the main premise behind this technology. However, finding the right pair and model for you is not even close to as simple. There is no need to sugarcoat this, certain features and specific technologies can literally make all the difference in the world. And, for the record, no, noise-canceling is not all the same as a cheap pair of headphones could have the technology but could pale in comparison to higher-end models. But, step-by-step, you can learn exactly what you need to look out for and subsequently be able to have confidence as you search the open market. So, let's get this show on the road.
Standout Picks
Criteria Used for Evaluation
Sound Quality
In addition to the noise cancellation, there are additional factors that will enhance the sound quality.
Yep, this is all about the noise cancellation. It was alluded to earlier and it really is important to clarify that not all headphones will sound the same simply because they have the technology. As with anything else, certain engineers have a better handle on it than others. Of course, the price is also going to matter. But, anyway, noise cancellation is a technology that uses built-in circuitry to counteract exterior sounds. In essence, without going into too much detail, it cancels out ambient noises and sounds. Yet, some brands (such as Sony) will have advanced noise cancellation that will actually adapt and tailor itself to your current surroundings. As you can expect, this will result in more efficient results. And, others will implement active noise cancellation which implements minuscule microphones that will learn the outside sounds and then emit the opposite sounds to counteract them.
Of course, assessing sound quality requires more than just this. You can also look at the frequency response, though this is not too critical as most humans can only hear a certain frequency range anyway. Additionally, some models will have larger drivers and while this does not always equate to better sound, it can be more powerful. Oh, and also look for models that do not emit flat sounds as you ideally want balance and also bass.
Comfort
Do you really want to wear headphones that are punishing or painful?
This one is pretty easy, is it not? Depending on your usage, you may want to wear your headphones for several hours at a time and even if you do not, the pair you get should be comfortable to wear. It is such a simple concept but oh is it ever so important. So, let's take a look at what you should keep in mind starting with the actual fit. While most models will be adjustable, you can only adjust them so far and some will be too small to fit your head. And, this leads into the second point that the pair you buy should not have too much clamping pressure.
Oh, and you have to talk about the padding and ear cups. No one wants a metal or plastic headband digging into their skull so look for designs with enough padding to prevent this. Along the same line, look for ear cups that are properly cushioned. Also, do not forget that it is always a good idea to glance through user feedback to see what previous buyers have had to say.
Style
This really comes down to whether or not you want wired or wireless.
What this ultimately comes down to is if you want a wired or wireless model. But, did you notice that many of the options on this list are wireless? This is not because wired models are inferior, per se, and is more indicative of how wireless technology has improved and adapted over time. Clearly, the most obvious convenience to these models is the lack of any wires. For most, this will be worth it alone but let's look at wireless headphones a little more closely. First off, as opposed to 10 years ago, they sound much, much better. Sound quality continues to improve and so does Bluetooth (which is the primary wireless protocol that most models will utilize).
Of course, this also means you have to deal with a battery and will need to charge it when the time comes. And, remember, that certain variables can affect this so you can always prolong the battery a little longer if you needed to (like turning the volume down or turning off the noise cancellation). Lastly, you can't forget that wireless models will require a wireless signal which is more unstable than a wired connection. Also, you may encounter inferences from time to time.
Features
There are actually quite a few extra features that you can look out for.
This is where things take a little turn. One could make the argument that design features on noise-canceling headphones are more for luxury and are not mandatory. That is fair but some of the features can really make or break your purchase but it does depend on your preferences. For example, more advanced models may equip compatibility with artificial intelligence software (such as Amazon Alexa and Google Assistant). This can allow for convenient voice control and can actually come in handy if your hands are not free at certain moments. Along the same line, most designs will incorporate button controls on the side that can control various settings such as the volume, current track, etc.
Oh, and what about a pair of headphones that could pause the audio when you take them off your head? Yep, there are those types on the market, as well. Also, if you want to make phone calls, look for designs with integrated microphones. And, lastly, if you plan to travel with your pair a lot, some models will sport collapsible ear cups so it may be in your best interest to look out for them.
Durability
Much like with the comfort, you really do not want to buy a model that is made of cheap materials.
You can spend as little as $50 or as much as $300 on a pair of noise-canceling headphones. And, while the price is not always indicative of the quality, it is often here. Alongside everything else that has been discussed, higher-end models should be built as such. After all, if you are going to spend $300 on a pair then they better survive moderate drops and such. While each individual component needs to be assessed (such as the headband, ear cups, etc.), you really just want to look for high-quality materials and craftsmanship.
Most of your big time brands such as Sony, Bose, Sennheiser and Bowers & Wilkins will not skimp on their materials. And, whether they are made out of metal, leather, memory foam, plastic, or any other materials, look for them to be high in quality.
OUR TOP PICKS FOR THE BEST NOISE-CANCELING HEADPHONES
1

. BOSE QUIETCOMFORT 35 II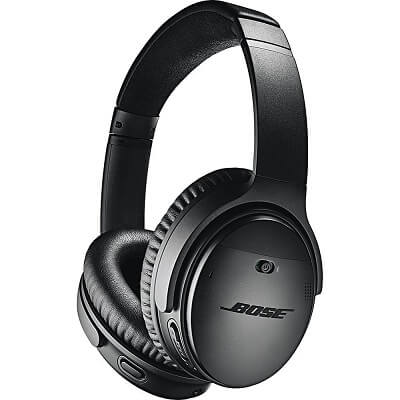 Being honest for a second, you could create a 5000-word guide just debating between this model and the next one. By literally a hair, though, the Bose QuietComfort 35 II Headphones get the edge as the absolute best.
Read more
Sound Quality
The primary reason why Bose headphones are so revered is due to their sound quality and the QuietComfort35 II exemplifies that perfectly. It also helps that the noise cancellation technology is about as good as it will ever get.
Comfort
In terms of physical comfort, you will not find many superior models out there. Yet, with that being said, in a few hours of extensive wear, your ears will probably get pretty darn warm.
Style
These are fully wireless and they are able to connect with your smart devices via the integrated Bluetooth technology. Also, the battery is rated to last up to 20 hours (this will vary based on various settings).
Design Features
Though Sony's elite model offers more features, these are still Alexa-enabled and that means that you can enjoy hands-free operation. Additionally, you can adjust the noise-canceling to three different settings.
Build Quality
Being made with glass fiber reinforced nylon, these are going to hold up to mild abuse. The build quality is just another amazing aspect of this option.
Overall
Wow; does any other word truly sum up the QuietComfort 35 II headphones better than "wow"? As mentioned, they get the edge just barely over the next model coming up.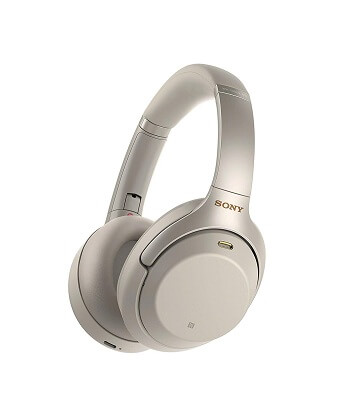 There are many online buyers and experts that will choose these over the previous model. The real main reason they fell short of the top spot, though, is due to the infamous issue with the headband cracking.
Read more
Sound Quality
Okay, so this is not where these fall short; not even close. Many would argue that these right here are the best sounding option on the entire market. That is fair and they are headlined by Sony's industry-leading adaptive noise cancellation technology.
Comfort
In addition to sounding terrific, these are also superb in the comfort area. Even after extensive wearing, you will not feel fatigued due to overheating or to too much pressure.
Style
Sony utilizes Bluetooth 4.2 technology here and it makes these wireless. As for how long they will last on a full charge, they are rated to do so for up to 30 hours.
Design Features
There are more features integrated here that you will probably even use, quite frankly. This includes voice assistance, quick attention mode, smart listening mode and various touch controls that add convenience.
Build Quality
Alright, let's address the elephant in the room. If you have not heard by now, these headphones have had issues with their headband breaking. Unfortunately, this is a chance you take here.
Overall
Look, if not for the infamous headband issue, a case can be made that these are unquestionably the best option on the market today. But, you can't simply ignore that issue. Let's just hope it does not happen to you.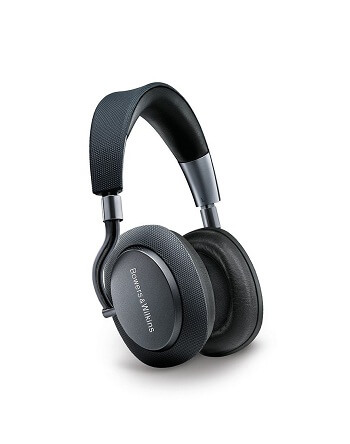 Okay, so Sony and Bose are not the only two manufacturers that can make highly impressive headphones as Bowers & Wilkins is right up there with them. And, this is proven with this model right here.
Read more
Sound Quality
With the combination of the superb adaptive noise cancellation, the same drivers that are used in the P9 headphones, and the fact that those same drivers are angled, very few users will complain about the sound quality here.
Comfort
Though the sound is amazing, the comfort here has been criticized. Though supple and comfortable leather is used, the ear cushions are pretty thin and the clamping pressure is a bit too much.
Style
It is noted that the PX will run for 22 hours on a single charge. Again, though, this will depend on many different variables. Again, this is another model that utilizes Bluetooth technology.
Design Features
One of the most notable features here is the built-in sensors. They are designed to put the audio to sleep when you take these off your head.
Build Quality
You can't really fault the build quality here as Bowers & Wilkins did not skimp out on their craftsmanship and the materials that they utilized throughout.
Overall
It is a little unfortunate that these are not more comfortable but man, the sound quality is just too good to ignore. Additionally, the quality is real as you can tell these are not cheap in the slightest.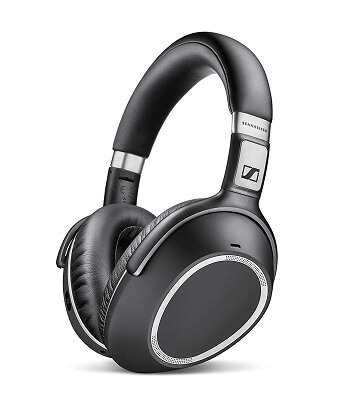 Sennheiser can sometimes get slighted when people start talking about the technology-leading brands of this type of technology. Well, they let their designs speak for themselves much like with their PXC 550 model.
Read more
Sound Quality
The NoiseGuard adaptive noise cancellation technology really is awesome here and when combined with Sennheiser's signature sound quality, you have a recipe for success.
Comfort
Even though these can be tight for those of you who have larger craniums, they have been raved for their comfort. Part of the reasons why are due to the ergonomic design, padded headband and rotating ear cups.
Style
Thanks to the Bluetooth 4.2 technology, you can connect these wirelessly with your smart devices. Also, the integrated battery can last up to 30 hours on a full charge.
Design Features
There are some nice features here including the intuitive user control and the triple-microphone but there is also a questionable one. While good in theory, the execution of using touch controls for calling is not very good here.
Build Quality
Sennheiser is a German technology company and if you know anything about them then you probably know their craftsmanship skills are superb. That is exemplified pretty much perfectly here.
Overall
Some slight flaws prevent these from reaching the stratosphere of the top three units on this list. But, hey, on a list of this magnitude, fourth place is pretty darn impressive.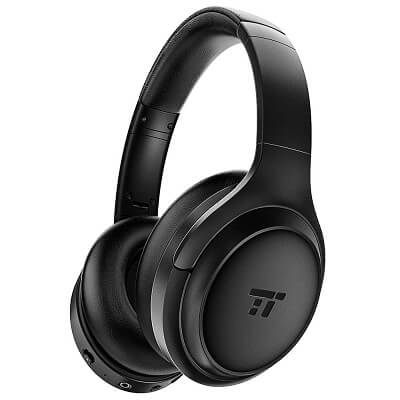 Is this ranking too high for a model at this price range? Look, maybe these deserve brownie points for being so darned impressive for their price but hey, not everyone can afford $300 models.
Read more
Sound Quality
So, the 40-millimeter drivers are pretty impressive and emit thumping bass and quality sound. However, the noise-canceling, while pretty good, is not at the level of Sony or Bose.
Comfort
While there have been a few reviewers who have commented on the uncomfortable fit, these are equipped with 90-degree rotatable ear cups, an adjustable headband, and also pillow-soft cushions.
Style
What is literally amazing is these are a lower-end option yet feature a more advanced version of Bluetooth (5.0) than virtually all of its competitors. Also, the battery can run for up to 30 hours on a full charge.
Design Features
Though there are not a ton of features integrated here, these can be folded and that comes in handy when you need to travel with them.
Build Quality
Just by holding these headphones you can tell that they are made with solid materials that will not break or wear down very easily.
Overall
For a lower-end option, does it really get much better than this? Yes, the noise cancellation technology could be better but Bluetooth 5.0 is utilized, which is still astounding.

6

. PLANTRONICS BACKBEAT PRO 2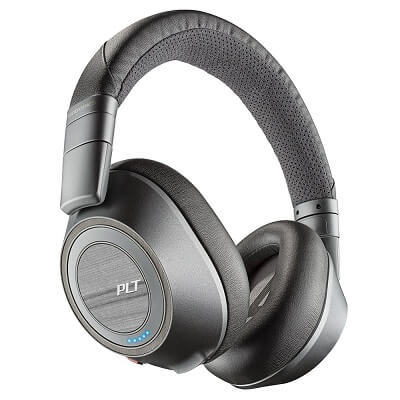 Even though it should not be your top priority, it really is worth noting that this option could just be the "coolest" looking on the entire market. Of course, the technology is pretty good too.
Read more
Sound Quality
For the price, it is fair if some of you expect more out of the noise cancellation (though it is still good here). Of course, the powerful speaker drivers do deliver crisp highs and rich bass.
Comfort
The good news is this model has been designed to be 35 percent smaller and 15 percent lighter than its predecessor. However, some users have complained about the tight fit.
Style
If you have a Class 1 Bluetooth smart device then you can utilize these up to 330 feet away. In addition, the battery is rated to last for up to 24 hours on a full charge.
Design Features
Overall, the features here are quite admirable. This includes the ear cups that will swivel flat for travel, buttons on the side for quick setting changes and built-in sensors that will turn off audio when the headphones are removed from your head.
Build Quality
High-quality materials were used in the construction phase of these and just by looking at them, you can notice this right away.
Overall
Yes, the overall comfortability could be enhanced but there still is a ton to love about the BackBeat Pro 2 Headphones. Not the least of which is the premium quality and excellent sound.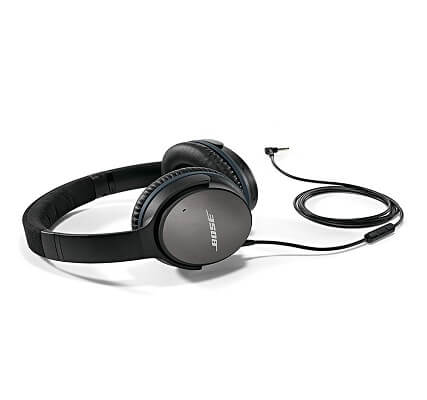 Look, just because these right here are not quite as good as Bose's top model on this list, it does not mean they are obsolete. In fact, consider these a cheaper, high-quality alternative. However, they are wired.
Read more
Sound Quality
Even though these are a cheaper alternative to the QuietComfort 35 II, they certainly do not sacrifice in the sound quality department. This is Bose, after all.
Comfort
Okay, so you do have to deal with a wire but the actual comfort of these is phenomenal. In addition to being lighter in weight to reduce heat buildup, the ear cups are properly cushioned and can rotate.
Style
As one buyer pointed out, the QuietComfort 25's jack is too small for a normal 3.5-millimeter cable. This is a little maddening as in the description it claims a 3.5-millimeter cable is used.
Design Features
No, these are not loaded with design features but they can be folded flat for travel. Also, there is an inline remote that allows you to control various settings.
Build Quality
For the most part, most buyers agree that these are well-made. Though they may not withstand that much abuse, the construction is solid as a whole.
Overall
Yes, you do have to deal with a wire here but hey, if that is okay with you then you are going to love these. In nearly every area, Bose knocks it out of the park.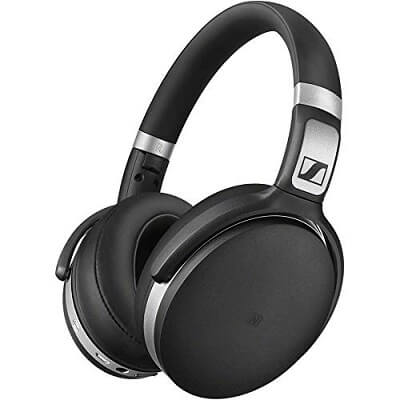 Much like Bose, Sennheiser makes their second appearance on this list and while the noise cancellation technology that is implemented is not top-notch, it more than gets the job done.
Read more
Sound Quality
The ball certainly was not dropped with the sound and the combination of the NoiseGard noise cancellation technology and the proprietary drivers prove that with flying colors.
Comfort
Now, the ear cups are made of soft leatherette for enhanced comfort. The main issue, though, is their size. As one buyer pointed out, these are more like on-ear headphones as opposed to over-ear.
Style
The combination of aptX and Bluetooth 4.0 provide the wireless convenience here. As for the battery, it is rated to last up to 19 hours with both Bluetooth and NoiseGard activated.
Design Features
Due to the fact that there are built-in controls located on the ear cup, you can change tracks and make phone calls with relative ease.
Build Quality
Alright, do not be scared that these include plastic. The plastic that is used is high in quality and is not the cheap stuff that you are probably imagining.
Overall
If you know you have large ears and do not enjoy the feel of on-ear headphones then you may want to be wary about this option. For everyone else, these will be fantastic.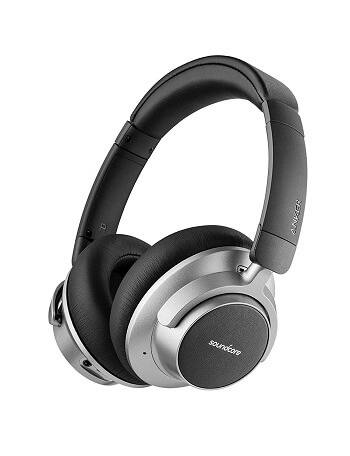 It can sometimes be tough to find high-quality options at affordable prices when it comes to this type of technology. Yet, much like with the option from TaoTronics, these right here are an example of such.
Read more
Sound Quality
For the price, the sound of the Soundcore is just remarkable. It is thanks to its hybrid active noise cancellation technology and 40-millimeter drivers.
Comfort
Here is the thing; many reviews allude to the provided comfort here. Yet, others claim that the headphones themselves place too much pressure underneath your ears.
Style
While you can operate these in either wired or wireless mode (with Bluetooth), the latter is limited due to the minimal wireless range. The battery will last up to 20 hours, though.
Design Features
In addition to the fact that you can fold these flat, touch control is also implemented for more convenient control.
Build Quality
Just be careful with this model as they can break if you are not careful (some cheaper plastic is implemented).
Overall
Anker is a high-quality brand, there is no doubting that. Granted you do not expect their model to compete with Bose or Sony, you should be mostly satisfied with them.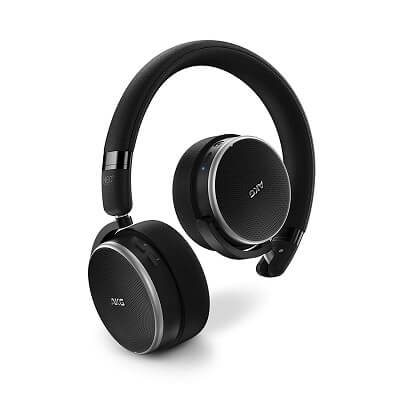 AKG makes a good set of headphones but they can't quite compete with Bose or Sony quite yet. These, in particular, are more than good in their own right but do also come with a hefty price tag.
Read more
Sound Quality
The main reason why AKG is behind Bose and Sony is because of their noise-canceling. Still, the technology present here is solid. Overall, these still do emit AKG's signature sound (which is still above-average).
Comfort
If AKG had to do it over again, perhaps they would have added more padding to the top of their N60NC model.
Style
With both Bluetooth and the active noise cancellation enabled, these can last for up to 15 hours. This is doubled to 30 hours if you turn off Bluetooth, however.
Design Features
Honestly, this is the area that needs the most improvement. First off, the integrated microphone is just plain bad. Secondly, the button control is a bit flimsy and thirdly, you can't turn off noise-canceling.
Build Quality
In spite of the issues with the last section, the construction here is absolutely top-notch. You treat these with respect and they should last a long, long time (at least the main materials).
Overall
Look, if you require a model that sports superb features then you are going to be disappointed here. At the same time, the above-average sound quality and phenomenal build quality make up for it.

Subscribe to our Newsletter