Best Over-Ear Headphones
In a Hurry? Editors choice: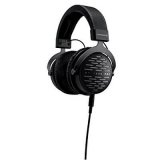 Test Winner: Beyerdynamic DT 1990 Pro

Admittedly, one of the toughest products to buy is a new pair of headphones. Perhaps no other technology device on the market is going to take more research and more thought to buy. Sure, you could simply buy a model that has received high reviews from various reviewers but that will not always guarantee you get what you desire. The reason is headphone quality is very subjective. While aspects like build quality and comfort speak for themselves, the sound quality is another story. What one user believes sounds good another will believe sounds miserable. And, if you are looking for top-notch sound quality, you will have to pay the price. Today, in specific, let's focus solely on over-ear headphones, though. These devices will completely surround your ears, unlike other models. They are known for their exceptional comfort and sound quality but, again, it all depends on the specific brand.
Standout Picks
Criteria Used for Evaluation
OUR TOP PICKS FOR THE BEST OVER-EAR HEADPHONES
1

. Beyerdynamic DT 1990 Pro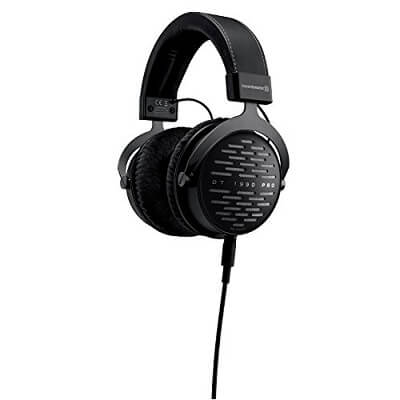 With advanced technologies, Beyerdynamic was able to design their DT 1990 Pro Headphones to stand head and shoulders above the rest of the competition. If you want premium then look no further.
Read more
Sound Quality
The main reason this is able to achieve such amazing quality is due to the latest Tesla driver technology. Of course, the open-back design also helps to ensure a wider and more dynamic stereo sound.
Comfort
Not only are the ear pads designed of memory foam but they also sport high-tech textiles. This combination drastically enhances the overall comfort.
Materials
Being handcrafted in Germany, you know that the DT 1990 Pro is exceptionally built. It is high-end for a reason and one of those reasons is that this is going to outlast nearly every other model.
Style
This is a wired model and it comes with two individual cables. One of them is a short coil cable and the other is a long straight cable.
Features
What is really nice is the seller includes two ear pad variants with your purchase. They can be swapped out and they will each alter the sound quite a bit.
Overall
If you are willing to spend the money, and that is a big if, then this is arguably your best option. Make no mistake about it; for hardcore headphone users, this will be money well spent.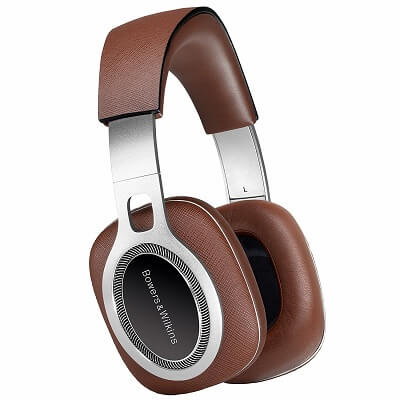 Bowers & Wilkins is one of the most popular manufacturers in the world of headphones. Could it be that their P9 is the greatest creation of their illustrious tenure? Yeah, that just might be the case.
Read more
Sound Quality
Though some users were not thrilled with the sound quality of the P9, it is still going to mightily impressive for most of you. This is headlined by the proprietary piston diaphragm speaker drivers and the advanced drive unit that provides precision at higher frequencies.
Comfort
In conjunction with the high-quality leather, the P9 is also designed with vented multi-later memory foam cushions and this combination ensures a comfortable experience.
Materials
Bowers & Wilkins did not go cheap with their P9 that much is for sure. It is equipped with Italian leather and forged aluminum arms for enhanced durability.
Style
This is yet another wired model and it is equipped with a standard 3.5-millimeter stereo jack.
Features
A handy, and often overlooked, feature for headphones is the ability for them to be folded. Bowers & Wilkins did not overlook this feature and did implement it into their P9.
Overall
When you own a product such as this, it proves that you are in the game for nothing but the best. This will be out of the price range for many of you so be aware of that, however.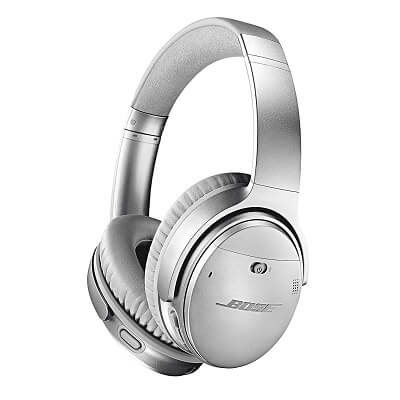 A list of this magnitude would not be complete without an appearance from Bose. They are known for their exceptional sound quality and their QuietComfort 35 Series II exemplifies that superbly.
Read more
Sound Quality
Not only does this have built-in noise cancellation technology but it implements it in three different levels. All in all, this is the sound quality you expect from a pair of Bose headphones (though the bass is a bit weak).
Comfort
The general consensus from various users is that the QuietComfort 35 Series II is indeed comfortable. It is often compared to Sony models with many users claiming this is superior in the comfort area.
Materials
With Bose, the last thing you are going to get is a poorly-made product. That is on full display here as only premium materials have been utilized for construction.
Style
Unlike many of the other models on this list, this is a wireless option. It utilizes Bluetooth technology and can be paired with the Bose Connect app. As for the battery life, it will vary, but you can expect up to 20 hours on a single charge.
Features
Even though you can answer phone calls with this model, various users have criticized the functionality (mainly saying too much background noise can be heard). Also, this can connect to Alexa so that is a big plus.
Overall
It is fair to make the argument that this is the most practical entry on this entire list. The QuietComfort Series II offers superb sound, is wireless, comfortable, and is also compatible with the top-end voice-activation program, Alexa.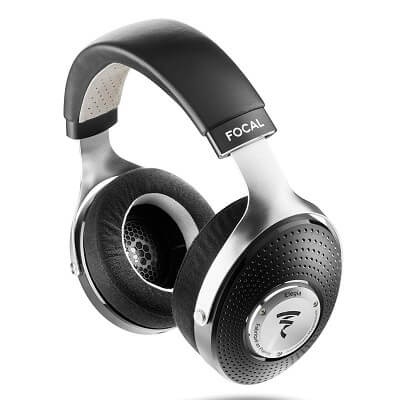 Not too many of you reading this currently will be willing to spend this kind of money on this type of technology. Then again, despite the lofty price, you can't deny the advanced design of the Elegia.
Read more
Sound Quality
Wow, is there a better word to say than wow? This is equipped with drivers that are shifted toward the front of the ear cup for enhanced sound and a four-millimeter frameless, copper voice coil. Oh yeah, and the M-shaped inverted dome enhances the surface area.
Comfort
As impressive as the sound is, the comfort could be even better. This is thanks to the memory-foam ear pads that are covered in plush microfiber fabric.
Materials
For this price, the materials better be high in quality and they most certainly are. This is headlined by the black and silver aluminum and premium leather accents.
Style
Now, the cable that is included is quite thick and stiff. Yet, it is able to deliver the exceptional sound quality that makes it all worth it, in the end.
Features
Focal spent most of their time mastering the sound and the comfort of their Elegia. That said, there are not too many extra features to speak of.
Overall
If you are not somewhat enthralled by this model then your expectations are simply too high. In 20 years, this may be obsolete but currently, this is the cream of the crop.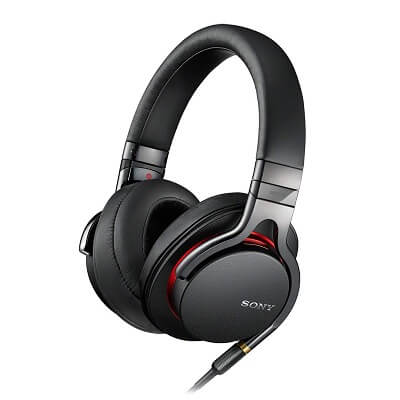 This is the third straight model that has been designed by a world-renowned manufacturer. Sony is as elite as it gets and their wired, MDR-1AB more than delivers the goods.
Read more
Sound Quality
In addition to the Responsive Liquid Crystal Polymer (LCP) driver which offers a more precise and consistent sound across the frequency range, the MDR-1AB is also equipped with Beat Response Control which reduces the amount of heavy bass distortion.
Comfort
As is mentioned, this feels as good as it looks. This is thanks to the sleek metal headband that is fully padded and the black leather ear pads that are equipped.
Materials
In spite of the seamless stitching and high-quality materials, there have been previous buyers who have had issues with the build quality of this model.
Style
Yes, this is a wired model and a 3.94-foot cable comes with your purchase. This allows you to manually connect to any compatible technology device.
Features
If you ever wanted to take the MDR-1AB on the go, it would be easy to do so thanks to the foldable ear cups and the sliding metal headband.
Overall
Much like with Bose, it really is difficult to go wrong with Sony. They are a juggernaut in the technology industry and their MDR-1AB is a prime example of why.

6

. Sennheiser Momentum 2.0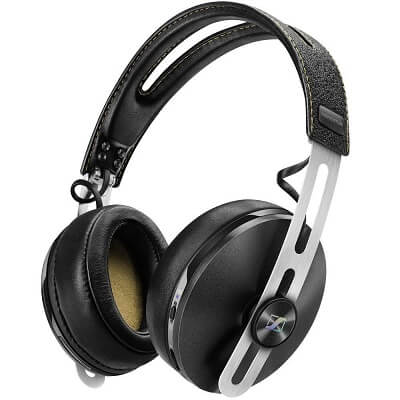 An emphasis has been placed on wired headphones but the Momentum 2.0 is actually wireless and is able to deliver sound quality that even the strictest of users will be fond of.
Read more
Sound Quality
One of the reasons the Momentum 2.0 has such impressive sound is due to the advanced noise cancellation technology that has been integrated. It uses four different microphones to drown out any background noise.
Comfort
The good news is the Momentum 2.0 is ergonomically designed and is outfitted with memory foam cushions. In spite of this, though, the ear cups are on the smaller side and the padding on the band is not very thick.
Materials
Though the comfort is questionable, the materials and durability are certainly not. The build quality is top-notch with stainless steel and leather being the main contributors.
Style
Even with both Bluetooth and the noise cancellation enabled, you can still achieve up to 22 hours of battery life on a single charge. Yes, as was mentioned before, this is a wireless model.
Features
In addition to the fact that this is foldable, there are two built-in microphones that allow you to take phone calls. During such, the background noise will also be masked.
Overall
It would not have hurt for Sennheiser to optimize their model more for comfort. The sound and build quality do make up for it, though, without question.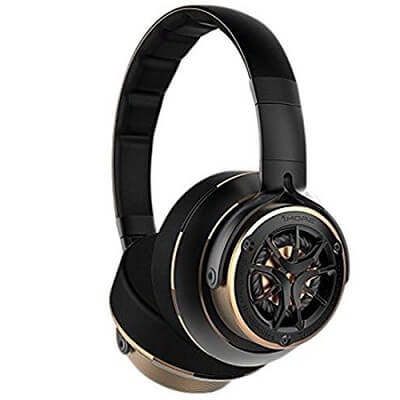 Now, this is a brand that you may have never heard of before until now. However, you will never forget their name after you see what they are capable of.
Read more
Sound Quality
What helps to deliver enhanced sound is the 40-millimeter graphene dynamic driver and the bass reflector. Of course, this model was also expertly tuned by Luca Bignardi (who happens to be a Grammy-winning sound engineer).
Comfort
During longer sessions, it is not uncommon for this to provide discomfort. Yet, it is designed with leather-cushioned ear cups and an adjustable headband that is padded.
Materials
One thing is for sure; you can't question the utilized materials here. This state-of-the-art design is outfitted with anodized aluminum alloy ear cups and a stainless steel headband.
Style
One of the reasons this is able to deliver such impressive sound is due to the audiophile-grade oxygen-free copper wire. Indeed, this means the model is wired and not wireless.
Features
Due to the fact that the design is fully collapsible, you can take these headphones anywhere you want to go with ease.
Overall
Even though there are other models on the market that are superior, this remains a high-quality option with excellent sound quality.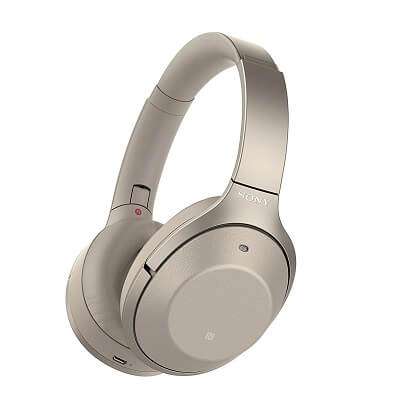 In this price range, you will be hard-pressed to find another pair of Bluetooth, over-ear headphones with superior sound quality. Of course, this model does fall short in other areas, admittedly.
Read more
Sound Quality
Again, if nothing else, the sound quality of the WH-1000XM2 is utterly superb. This is thanks to industry-leading noise cancellation, Sony's DSEE HX software for hi-resolution audio and S-Master HX technology that reduces distortion.
Comfort
This is a model that often gets compared to the QuietComfort Series from Bose. One area where this is inferior, though, is the comfort. Longer sessions will not be ideal for the WH-1000XM2.
Materials
A persistent problem with this model is that the headband can crack. Be very careful to treat this with care as even though it is not cheaply made, the last thing you want is for the headband to break.
Style
It is up to you as you can go wireless or wired with this model. For the former, you can enjoy up to 30 hours of use on one charge (while subjective, this is fantastic battery life).
Features
Sony equipped this with all sorts of extra features. This includes voice assistant capabilities, touch control, quick attention mode and smart listening. All these modes enhance the intuitiveness of this design.
Overall
It is easy to see why previous users have raved about these over-ear headphones. Yet, the comfort and longevity concerns are apparent and this is something you need to take into consideration.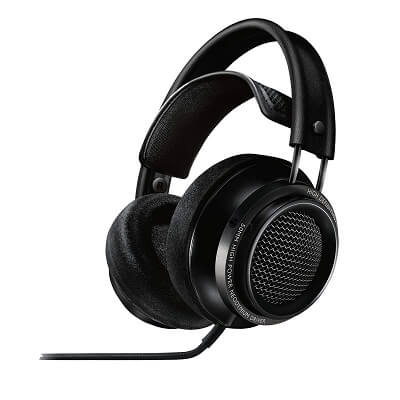 This model resembles many of the other top-end over-ear headphones on the market, honestly. Various users have experienced quality control issues, though, and that does hurt its ranking on this list.
Read more
Sound Quality
Above all else, the pre-titled and the Layered Motion Control (LMC) drivers enhance the overall sound of this model. The latter is a unique feature that enhances the drivers in a layer of dampening gel.
Comfort
Though this is a tad heavy, the deluxe memory foam and the breathable material enhance the overall comfort. Also, the 3D mesh ensures a perfect fit which also helps.
Materials
Okay, so Philips did not skimp on the materials. However, quite a few users have had quality control issues with most of them receiving damaged components.
Style
A 3.5 to 6.3-millimeter adapter is included with your purchase and that is ideal given that this is a wired model.
Features
To ensure a tangle-free experience, there is a dedicated cable management clip that has been integrated here.
Overall
Granted you actually receive an undamaged product, you can enjoy the high-quality that is provided by these headphones. Do note, though, that this has been an issue for some previous buyers.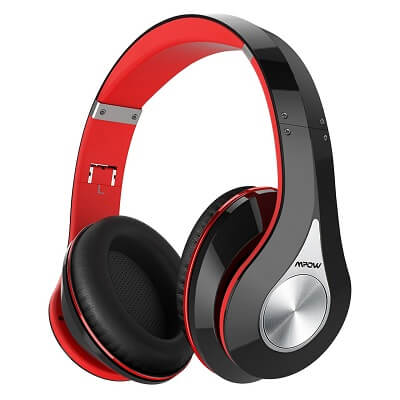 Alright, perhaps you did not come here today looking to break your bank. The good news is there are high-quality, affordable options out there. And, while the Mpow 059 is not going to satisfy hardcore users, this is a good example of such.
Read more
Sound Quality
The best way to describe the sound quality of the Mpow 059 is average. It is to be expected with an option at this price range. Also, this does not have noise cancellation but does sport passive noise isolating.
Comfort
Though this option does not have the most supreme comfort, the memory-protein ear cushions are suitable and the softly padded headband is solid.
Materials
For the price, the craftsmanship and utilized materials are actually pretty impressive. Most notably, this features stainless steel.
Style
If you desire, you can use this with the provided audio cable. Of course, the option is there to use this wirelessly thanks to the built-in rechargeable battery.
Features
One of the better features of this design is the fact that it is foldable. Oh yeah, a portable bag is also included with your purchase.
Overall
No, this is not for hardcore users or anyone that is seeking top-notch sound quality. The price simply does not warrant that but as an affordable option, this is fantastic.

Subscribe to our Newsletter