Best Solar Lanterns
last updated:
Feb 07, 2020
If you are a freak when it comes to solar-powered devices then you are in for a treat today. What is it about these types of devices that is so alluring? Is it their ability to draw energy from the sunlight or is it the fact that the energy itself is truly renewable?
Or, is it a collection of all of its amazing properties? Either way, you get the point that this type of energy is beneficial and one manner in which you see it integrated is into solar lanterns. A lantern itself is a pretty basic lighting tool but when powered with solar technology, it becomes a revelation. But, you need to know that there are various different styles on the market and factors that separate the bad from the good and the good from the great.
This is the best product on our list that is currently in stock: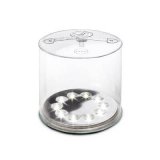 MPOWERD
Why is it better?
Sports an IP67 waterproof rating
It is both collapsible and inflatable
Features both top and bottom straps
In a
Hurry? Editors choice: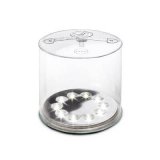 Test Winner: MPOWERD

4
Researched Sources
24
Reviews Considered
2.5
Hours Researching
17
Products Evaluated
Effectiveness
Weather Resistance
Style
Power Source
Features
By Default
OUR TOP PICKS FOR THE BEST SOLAR LANTERNS
Criteria Used for Evaluation


Effectiveness
For any lighting source, its lighting capabilities and performance will play critical roles.
When it comes down to it, solar lanterns are like various other lighting sources when it comes to analyzing their performance. There are some key areas to focus on and the first is to assess what types of bulbs are used. Truth be told, the only real answer here is LEDs. You have probably heard it many times before but it really reigns true that LED lighting is one of the most efficient sources available. Two main reasons why are because of its longevity and its efficiency. Most LED bulbs will be rated to last anywhere from 50,000 to 100,000 operating hours. And, they are also incredibly energy efficient and will not draw power at accelerating rates.
Of course, there is more to it than this. You also need to pay attention to the lumen rating. When it comes to lighting, it is all about the lumens. While you may want to look at the wattage to determine the brightness, this is done so with lumens. Now, solar lanterns can range from as low as five lumens to as high as 200 or 300 (or even more). To give you a decent point of reference, 100 lumens of light is considered bright enough to light most walkways. If a particular model is rated to emit low lumens, it is probably better served as an accent or ambient lighting.


Weather Resistance
No, not all models will be weather-resistant. So, you may want to find ones that are.
It would be easy to assume that all models on the market will be weather-resistant but you can't afford to make that assumption. The reality is that the lantern you pick needs to be sealed properly and needs to sport rust-resistant materials. Now, the former is pretty self-explanatory as the interior components need to be protected from water. The latter, on the other hand, will only be an issue if you buy a model that is made of iron (or at least contains it). For models like these, look for coatings to provide protection against rust. Of course, if the design you buy is not rated to handle inclement weather, then keep it inside during downpours.
Now, speaking of ratings, let's talk about the IP rating. This is probably one of the better ways to determine the protection level of any given model. You see, this rating consists of two numbers (the first representing solids and the second liquids). And, the higher the number, the more resistant a model will be. Now, when it comes to water protection, there is a fine line between waterproof and water-resistant. Water-resistant models will be able to handle mild rainfall (depending on their rating) while waterproof designs will actually handle submersion (at limited depths).


Style
Some designs are portable and others are ideal for your home decor. Finding the style you prefer will be key.
Here is the somewhat tricky aspect of buying a solar lantern; there are different styles that can completely make the difference. The best way to elaborate on this is to break down the typical designs that you will see and explain what they are optimized for. Let's start with the models that are suited for travel. These will either be prototypical lanterns (that will be designed with handles to allow them to be hung) or ones that can be "crushed down". The latter is perfect for backpackers who are looking to save as much space as possible.
However, what if you want lanterns to be "installed" in your yard and around your home? Do not worry; there are plenty of options out there that are suitable for that. These are also usually designed to be accent pieces and will oftentimes sport rustic or artistic designs. Basically, you need to buy according to what you need and as long as you do that, you should be good.


Power Source
Yes, all solar lanterns will be powered via solar energy. However, the sun will not always be out so you may want to find models with additional power sources.
Okay, so how exactly does solar energy work? To avoid a convoluted explanation let's break this down as simply as possible. Basically, what happens is the photovoltaic cells that are featured on the panels themselves will convert the energy from the sun to electricity. What this means are the panels need to be in direct exposure to the sun itself. But, what happens on cloudy or rainy days? Well, what happens is the efficiency of the charging is drastically decreased. And, while the panels can still convert electricity on such days, it will take much longer.
As you know, this could be problematic because the sun will not be out from the clouds 24/7. Thus, you may want to look for models that can be charged in different ways. The most common additional method of charging is via a micro USB port. But, some models may even allow you to power them via batteries or even via a crank. No matter what, though, you also need to pay attention to how long they will last on a single charge (assuming it is full). This can vary significantly from model to model and can be as little as three hours to as great as over 10. Also, remember, though, that the battery life of any given model will be affected by how often you leave it on a specific lighting setting.


Features
Some models will have various features to look out for.
Not all solar lanterns out there will be equipped with several features. In fact, some will only be designed to turn on automatically at night and off during the day. Then again, other options may sport different lighting settings. Typically, this will consist of a high, low, and SOS mode. The former two are self-explanatory but the SOS mode is something special to look out for. This is ideal in situations where you need to send out a distress signal.
Past this, highly versatile models will sometimes even double as power banks. Though standalone power banks will be much more efficient, in a pinch, this can be very useful. Oh yeah, though rare, some engineers will even equip protection technology into their designs. This can be to avoid the possibility of overcharging the integrated battery, for example.
Expert Interviews & Opinions
Most Important Criteria
(According to our experts opinion)
Experts Opinion
Editors Opinion
Users Opinion
By Default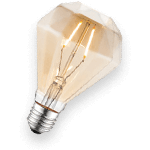 Effectiveness
At the end of the day, the effectiveness of any given model will come down to its lighting prowess. In order to determine this, you need to pay attention to some key details. Two of the most important will be the type of bulbs used and the lumen rating. For example, if you are looking for a highly efficient lantern that can emit enough light to be a main lighting source, look for LED bulbs and a high lumen rating.
Weather Resistance
This section should be simple because all models will be weather-resistant, right? Well, this would be nice but that simply is not going to be the case. And, even if a specific design is rated to handle mild weather, it may not hold up to intense inclement weather. Your best point of reference here, outside of the materials and the sealing, is to assess the IP rating of any given model.
Style
The type of style you want will go a long way to dictating the lantern that you ultimately end up going with. Really, a lot of it depends on if you want one for travel or as an accent piece for your yard. The reason this is important is that most designs will not be optimized to do both. This seems simple, and it is, but you can't overlook it.
Frequently Asked Questions
q:

What are the benefits of this type of lighting?

a:

In general, solar energy is widely regarded as being an incredibly energy efficient lighting source. After all, it makes perfect sense as it does not use external electricity and merely converts the power of the sunlight into electricity. Past this, though, when choosing solar lanterns for your yard, their installation is also a breeze. There is no external wiring to mess around with, after all, and all you need is sufficient sunlight. In a sense, you could also consider this type of lighting safer because of it.
q:

Will they charge in the shade?

a:

Okay, so it was already covered that solar panels can still gather electricity on cloudy days but they will not do so with the same efficiency as they would in direct access to the sunlight. However, what about in the shade? This becomes important because what happens if the only logical location you have to install the lanterns is in an area that will experience shade at some point? Just as before, granted there are a few rays coming through, the panels can still work. Yet, the charging time, again, will be much longer.
q:

Is there any maintenance required?

a:

For the most part, this type of technology is not going to require much maintenance. No matter if you go with portable or homebound units, however, you should always make sure that the exterior and the solar panels are cleaned. What you need to be most concerned with is the buildup of dirt and mud as this will negatively affect the panels' ability to convert sunlight into energy. To clean them, do so with a soft cloth (deep cleaning will not be necessary if you stay on top of it).
q:

What about fixing solar light if it breaks?

a:

There is always more than one way to skin a cat. This saying comes into play here because, with some products, you can use your imagination to fix them. Yet, that will very rarely be the case with solar lanterns. Look, you really need to know your stuff here if you want to manually fix a certain component that breaks. Honestly, your best bet is to see if the damage is covered under warranty. If not, it may be best to buy a different model.
q:

Is there an average lifespan for solar lanterns?

a:

This question follows up on the last one very well. Clearly, the longevity of any product will depend on various factors. But, the bulbs (if they are LED) will last several years (if not decades) and the housing should last several years, as well. Of course, the solar panels themselves may only last a couple of years. Then again, this will depend on how you treat them and how often you clean them.
q:

Why are they often advertised to be used after a disaster?

a:

If you understand the basic principle of solar energy then this question should be easy for you to answer. The primary reason why any lighting that utilizes this energy is ideal for use after disasters is that it only relies on the power of the sun. No matter what happens in the world, the sun will always come up and that means that it will always supply a power source. This way, you can have much-needed light at night if you do not have power.