Best Tactical Vests – Editors Guide
last updated:
Feb 23, 2021
Have you ever stopped and thought to yourself just how useful a tactical vest could be for what you often struggle with on your outdoor adventures? Sure, this type of vest is ideal for combat situations (such as in the military) but it can also be used to assist you in carrying various types of tools.
Not only will the prototypical model be designed with a plethora of different compartments for all your gear but it will also allow access to said gear quickly and efficiently. Whether you need the best tactical vest to hold your magazines or simply to hold some multi tools, they can be quite versatile.
Yet, you need to know how to find a model that will be most practical for your needs. While most designs will be similar, there will be subtle differences that will often play the most important roles.
In a Hurry? The test winner after 8.5 hrs of research

GFIRE
Why is it better?
Drag handle for use during emergencies
Mesh interior lining is padded
Breathable
Fully adjustable FIT systems
Heavy duty webbing
Modular attachments
Hook and loop closures for pockets
In a
Hurry? Editors choice:

Test Winner: GFIRE

34
Researched Sources
24k
Reviews Considered
8.5
Hours Researching
15
Products Evaluated
Features
Breathability
Durability
Fit
Advanced Features
By Default
Our Top Picks for the Best Tactical Vests
Criteria Used for Evaluation


Features
You mainly need to worry about the storage compartments for this section.
Given the fact that tactical vests are useful for gaining quick and easy access to several different tools in a pinch, it makes sense that one of the most critical areas of analysis is their storage compartments. After all, not every single option out there is going to be the same, and not all of them will account for the tools and equipment that you plan to carry.
However, with that being said, there are quite a few similarities that most models will share. For one, most will come with specific pouches for your magazines. Now, not all gun magazines will be the same size, so it is crucial to find an appropriate option if this is the reason you want a tactical vest.
The best tactical vests will also implement pouches for maps and other such documents for navigation. Oh, and there are even vests that will come with hydration bladder compartments. You may even want the ability to mount your handgun on the vest itself, and some options will accommodate that, as well.


Breathability
For sure, you will want to wear a tactical vest that can breathe quite well.
When you consider the outdoor elements and the amount of gear that some tactical vests can carry, they can get heavy very quickly and can become nuisances before you know it. One specific feature that can combat this is breathability. Sure, there may not be much you can do about the extra weight, but a vest that is designed to be breathable will be much more comfortable to wear in the long run.
Plus, there may be situations where the weather spikes outside, but you still need to wear your tactical vest. Any way you slice it, breathability matters, and that is why it is essential to look for models with mesh ventilation systems. This is why so many options on the above list implement such systems. As for what they are, it is pretty simple.
Vests of this nature will be designed with mesh backs (and even in the front), and on top of being comfortable, they will also allow heat to escape. Without this implementation, there will be no place for your body heat to escape, and it will build up and cause overheating. Because as you might remember, the mesh is merely a strand of different fibers (it is not stable).


Durability
It would not make a whole lot of sense to buy a tactical vest that was unable to withstand some abuse, right?
Whenever it comes to gear that is designed for tactical reasons like tactical flashlights, it is a safe bet to assume that they will be designed to take somewhat of a beating. This still does not mean, though, that you do not need to do a little bit of research beforehand. Specifically, let's talk about what to look for in the main shell of the best tactical vest (or simply the exterior materials).
As seen on this list, many of the best tactical vests will be equipped with either polyester or nylon shells. Either one of these synthetic fabrics makes for a high-quality shell but out of the two, nylon is just a little bit stronger. Polyester is highly resistant to abrasions, though, and that is really nice.
Of course, you can also analyze the denier count of the fabric. Most often, you will see vests with right around 600-denier fabric, which is very solid. For the record, the higher the denier, the thicker and sturdier a shell becomes.
Additionally, you can check out some of the smaller details such as the quality of the zippers and stitching. Though "small", low-quality stitching and zippers can quickly derail an otherwise high-quality tactical vest.


Fit
This is certainly up there with the most important sections of this guide. Fit is everything.
A tactical vest can have all the features in the world, and it can even be highly breathable and durable, but what good is it to you if it does not fit you correctly? That is a question that you do not need to think long and hard about, as it is meant to be rhetorical. The point is one of the most critical aspects to get right is the size, but how do you do that?
For starters, understand that most manufacturers out there will design their vests in just one size. While this would seem problematic at first, it is typically not an issue as most options out there will be adjustable to great lengths and widths. But, while most will be designed to fit the majority of buyers out there, that still does not guarantee that the one you go with will match you.
An excellent point of reference to look for is what chest and waist size-specific models will work for. Thankfully, these are measurements that will typically be provided for you. Heck, some sellers will even go as far as to inform you of what regulation sizes (such as small and large) their vests can be adjusted to.


Advanced Features
There are some additional features here that you need to take note of.
As you would guess, vests of this nature will typically be somewhat advanced in their designs. So, this then means that there will be quite a few additional features that you can look out for. For starters, to allow you to carry even more gear, you will want vests with back loop systems and possibly even those that are MOLLE-compatible.
That last point is huge because once you bring the word tactical into the fold, MOLLE can become quite vital. It is an acronym for Modular Lightweight Load-Carrying Equipment, for the record, and when you buy a tactical vest that can account for such equipment, you can enhance its usefulness.
While this will mean you will need to carry more of a load, it can be beneficial if you have a ton of gear that you need to be accounted for. Of course, there are also some other features to make mention of here. Some models will come with drag handles, and these can be nice in emergencies where you need to be dragged out of the line of fire (mostly ideal for military).
Lastly, some engineers will incorporate drain holes into their vests. This is an excellent implementation to prevent water (such as if it starts to rain) from building up inside.
Expert Interviews & Opinions
Most Important Criteria
(According to our experts opinion)
Experts Opinion
Editors Opinion
Users Opinion
By Default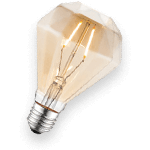 Features
This will be the most critical buying consideration that you will need to make. Not by much, admittedly, but it is going to be. What you need to figure out from the word go is what you need your tactical vest to be able to carry. From your magazines to essential tools like tactical watches, you need to ensure you get a model that will adequately fit all the gear you have.
Breathability
Outside of its functionality, a tactical vest of this nature also should be breathable. Even if you do not plan to wear it on blistering hot days, it can still be hugely beneficial to buy a breathable one. And, most options will be equipped with mesh ventilation systems for this very reason. The addition of mesh goes a long way to enhancing the overall ventilation that you will experience.
Durability
It is not too extraordinary to expect to buy a tactical vest that is going to hold up well over time. When you think about it, anything that is made for tactical reasons should be able to withstand some abuse, and vests are no different. To err on the side of caution, though, you can look for specific features and such.
Frequently Asked Questions
q:

Are tactical vests considered body armor?

a:

Even though you could technically modify tactical vests to make them function like body armor, this is not what they are designed to be. They are simply vests that are used to allow you to load equipment and gear, and that is it.

However, if you are looking for body armor, these types of vests can fit over them. Yet, unless you want to perform modifications, look for this type of thing separately.
q:

What is a ripstop tactical vest?

a:

If you took the time to go through the whole list above, then you probably noticed that some tactical vests would be made with ripstop fabric. However, what exactly does this mean, and is this something that should be of importance to you?

To answer the first part of the question, ripstop fabric is merely any fabric that has been made with heavier threads and even double-stitching. It refers to materials that will resist wear and tear. And, this answers the other part of the question. Indeed, this type of fabric can lead to longer-lasting vests.
q:

Alright, so what is the purpose of this type of vest?

a:

Better than answering what the purpose of this specific type of vest is, how about we look at the situations where you could benefit the most from owning one? Clearly, in instances where you need quick access to gun ammunition (such as home invasion attacks or military situations), a vest of this nature will be helpful.

Yet, that is not their only usefulness. Hikers and hunters can even get great use out of it. It can hold general tools, too, so keep that in mind.
q:

Will they be bulletproof?

a:

No! Unless a manufacturer specifically claims that their vest has been designed to block bullets (which is likely not going to be the case), do not under any circumstance expect a tactical vest to protect you from them.

This will result in severe injury and possibly even death (probably the latter). A bulletproof vest is entirely different, and that is what you are looking for to stop the penetration of bullets.
q:

Do any come with hydration bladders?

a:

While there may be a seller here and there that does include a hydration bladder with their tactical vest, it is not going to be very likely. You should account for buying one yourself, or maybe a hydration pack.

After all, a compartment needs to be dedicated to a hydration bladder for you to be able to attach one to your vest in the first place. Just go in expecting to buy a bladder separately.
q:

What if you want your vest in different colors?

a:

You are in luck if you would prefer a different colored vest from the rest as there are some sellers out there who will offer theirs in separate colorways. However, even such sellers will typically only do so in very basic colors.

Do not expect many tactical vests to be offered in bright pink or baby blue, in other words. Yet, you may see colors such as camo, black, gray, etc. This is not really that important, though, as you really just need to focus on investing in a model that will be practical for your needs.
Subscribe to our Newsletter