Best Tarps
last updated:
Feb 10, 2020
The uses for tarps are endless, so think outside the box before you make your decision and consider a tarp that will last; one that you can use for purposes beyond your original thought. The following guide was created to assist you in finding the best tarp so that you don't throw your hard-earned money away on some measly tarp that won't survive through an entire use. We researched many tarps before narrowing them down to the best ten. We took some more time to sort out some of the important facts and features of the tarps and we will even explain why the color isn't just a fashion statement when it comes to tarps.
This is the best product on our list that is currently in stock: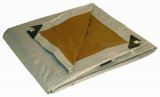 Dry Top-Heavy Duty Poly
Why is it better?
10 mils of thickness
It's better than a basic tarp
It offers a silver and a brown side
In a
Hurry? Editors choice: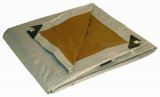 Test Winner: Dry Top-Heavy Duty Poly

15
Researched Sources
1k
Reviews Considered
11
Hours Researching
15
Products Evaluated
Features
Color
Durability
Ease of Use
By Default
Criteria Used for Evaluation


Features
Before now, you probably didn't know that there were so many different features to look for in a tarp. That's why we have included them in this guide. Some of the most important features you should look for are the mils (thickness), size, grommets, material, and colors. You need to know the thickness, so you can decide if it will hold up for the task you what to use it for.
The size matters according to the use. You obviously don't want to use the smallest tarp to cover your sailboat, and you don't want to use the largest for yard work or gardening. The grommets are the eyelets around the tarp that are used to hold the rope or bungee when you tie the tarp down. You need to know how many and their distant placement, so you will know if it will fit securely in the place you will be using it.
The material matters for various things such as the water, rust, and mildew resistance. The material falls into the durability category as well because you don't want material that will tear or crumble easily.


Color
A silver tarp will block the sun, so if you're using it for shelter then you will want to face the silver side out, so you will stay cool on the other side. White tarps will provide some shade, but it won't block it out completely, so again, if this is for your shelter, you will want to face the white side out and take shelter under the other side.
Other colors such as green and brown are used for things like camping or to cover tools and equipment. You might find these tarps on construction sites, and you can use them to assist you with landscaping or in your garden.


Durability
The durability will come from the thickness and type of material used to construct the tarp. The type of grommets also matters where durability is concerned. You will find that grommets can be made of aluminum (the weakest of them all), plated steel, and brass (the most durable of them all). The spacing of the grommets are determined by the size and grade of the tarp, but they are usually spaced between 18 to 36-inches apart. The more grommets, the sturdier the tarp will be when it is tied down.
You want to be sure you choose a tarp that matches your climate because if it isn't waterproof you wouldn't want to use it in a rain forest, and if it crumbles in the sunshine then you wouldn't want to use it in the middle of the desert where the sun will beat down on it all the time.


Ease of Use
When it comes to the ease of use you need to think about where you will be using the tarp and what it will be used for. If you will be backpacking, then, of course, you will want something that's easy to pack and light to carry. If you will be securing the tarp for any purpose you know you will need to use bungees or rope. One thing you need to consider is the spacing and number of grommets because if you don't have enough it will be hard to secure it in place. Likewise, if you have too many, think about how that will affect the ease of use.
If the tarp is large or heavy you might need to recruit a friend to help you place it, so if you're working or traveling alone, be sure and get one that you can handle by yourself.
Expert Interviews & Opinions
Most Important Criteria
(According to our experts opinion)
Experts Opinion
Editors Opinion
Users Opinion
By Default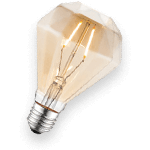 Get a trap with grommets
Some people use tape to add security, but if you choose to do that, be sure the material is durable and won't rip or crumble when you peel away the tape. The strongest grommets are made of brass, but they are usually the most expensive. The most common grommet is made of aluminum and the most affordable. The downside is that they are not always the strongest, so before you secure the tarp be sure the grommet is strong enough to withstand the stress.
Other Factors to Consider


Value
This is a piece of the evaluation that is usually self-explanatory. You know that you usually get what you pay for. If the price of the tarp is lower than the quality, that means value, but if you're paying a high price for something that won't last a week, that means you won't be gaining any value in that choice, so you should choose something else.
Every tarp we included in our guide has a fair amount of value in it, even if it isn't a lot. We believe in quality with prices to match.


Water Resistance
There are a few other factors we haven't covered that you should consider when choosing the tarp of your choice. Know that there is a difference between waterproof and water-resistant; waterproof means that water will not get inside the tarp. Water resistant means that the water will bounce off the tarp, but there is no guarantee it won't get inside. A polyethylene tarp is the best to look at when you are concerned about water. Poly is naturally waterproof, so you can't go wrong with this choice.


Materials
When it comes to the material on the tarp, check the weave count for added durability and make sure it withstands all weather conditions. Of course, in some cases, you will be using your tarp indoors or other places that the weather and water won't matter. You also need to consider mold and mildew resistant material especially when you will be using your tarp during warm weather when the dew appears during the night.


Use
Keep in mind there are many reasons you could use a tarp. Not only are they perfect for covering up your outdoor furniture and grills, but you can use them as a groundcover on the beach or in the grass. If your roof leaks through to your living room, you might need to use it as a temporary ceiling. You can use them on floors, driveways, or in the garage. The uses are endless and that's why you need to be knowledgeable of your choice. If you choose one that is multi-purpose, durable, and affordable, you should have a tarp that will survive all the battles you will put it through.
Frequently Asked Questions
q:

What are tarps made of?

a:

The most common and functional tarps are made of Polyethylene. The reason for this is because of their multi-purpose ability. Poly is used for a number of things, other than tarps. Poly is used to make bottles, Tupperware, and even children's toys. Poly tarps are usually the most affordable and they come in several grades ranging from light to extremely heavy duty. They are usually always waterproof, and they come in several colors and sizes.

Another common material of tarps is canvas. This material is more common for truckers or painters. It has an impressive wind resistance but is not 100% waterproof. Painters love canvas tarps because the material is soft and protective. If you are painting a room with a delicate hardwood floor, a canvas tarp would be ideal. It will protect the wood floors without scratching them and if you drop some paint on the tarp, it will absorb the paint before it reaches the floor.

These are the most popular tarp fabrics, but you will also find some tarps that are made of plastic, polyester, and on occasion, mesh, but they don't usually offer the same as the poly or canvas tarp.
q:

Does the color of my tarp really matter?

a:

The blue tarp seems to be the most popular. Besides the fact that is the most popular, accessible, lightweight, and typically cheapest color of tarp available, there's no other reason behind it. Many people don't realize that the different colors of tarps do, in fact, signify something.

In the outdoor world, a brightly colored tarp is used to signify the priority of something. An orange, red or yellow tarp will attract more attention and be attended to first. A clear tarp is ideal for gardening. It will still allow the sunlight to pass through while protecting the garden (or other items) from the natural elements. A white tarp can be used to provide a bit of shade, but not a total blackout. And lastly, a black tarp can be used to keep the underlying item cool and safe from the light. If you know that withstand the outdoor elements for an extended period of time, a black tarp is ideal. Even better, black tarps are sometimes treated with a UV coating to protect your items and also to extend the life of the tap itself.

If you work in the medical field, you may already know the importance of triage tarps. Triage tarps are used to help keep the scene of an emergency organized. These tarps are typically black, red, yellow or green. Each color signifies the state of the situation underneath. The red tarp signifies immediate help, while the green tarp is of least importance.
q:

Why do some tarps have a different color on each side?

a:

Each side of the tarp serves a different purpose. One side is usually a shiny silver or white while the other side is a dull darker color. The shiny side is to keep out all or some of the sun, depending on the color. The other side will stay cooler when the shiny side faces the sun. The dull side is for utility use and that side would be the one you would use for covering firewood, tools, and equipment. The utility side is also the one that catches all the yard and construction debris. If you wanted to use the tarp for ground covering, the shiny side would face down. A tarp with a white shiny side can easily transform into a slip and slide for the kids to play on in the summer.
q:

What are tarps used for?

a:

The uses are endless when it comes to tarps. They serve the purpose of shelter in an emergency situation and at campsites. They are often used for a cover on the back of a truck for safely hauling debris. Some people use them as patio furniture covers for daily use, while others use them to cover the furniture completely for the winter. You will often find a tarp on the ground at a construction site used to hold debris or paint, and a landscaper might use it under a pile of mulch to keep the driveway clean. A tarp could be placed under a baby's highchair to catch all the food, and some people use them in and around animal kennels. There is no right or wrong reason to use a tarp, just be sure you are using the appropriate tarp for the task at hand.
q:

Can I use a tarp for camping?

a:

Yes! Tarping has become a surprisingly popular way of camping. This allows you the freedom to be closer to nature and provides you with more room in your backpack for other essentials. To set up your tarp tent, you must have a great imagination, a few trees, and good rope. Depending on the temperature, you may want a fully enclosed "tent" or only half closed, to allow the breeze to come through. Another important factor to consider when setting up your tarp tent is the rain. You must be careful to set it up so that if the rain comes, it will not roll off the tarp and into your sleeping area. If you have a sense of adventure, tarping is a wonderful alternative to typical camping and can save you quite a bit of money.
Subscribe to our Newsletter