Darn Tough Vermont Merino Wool Crew Cushion Sock
What's in a name? I'll tell you; the same thing as what's in these Darn Tough socks. Living up to their name means the Darn Tough Vermont Merino Wool crew cushion sock is built to wrap your feet in comfort for years.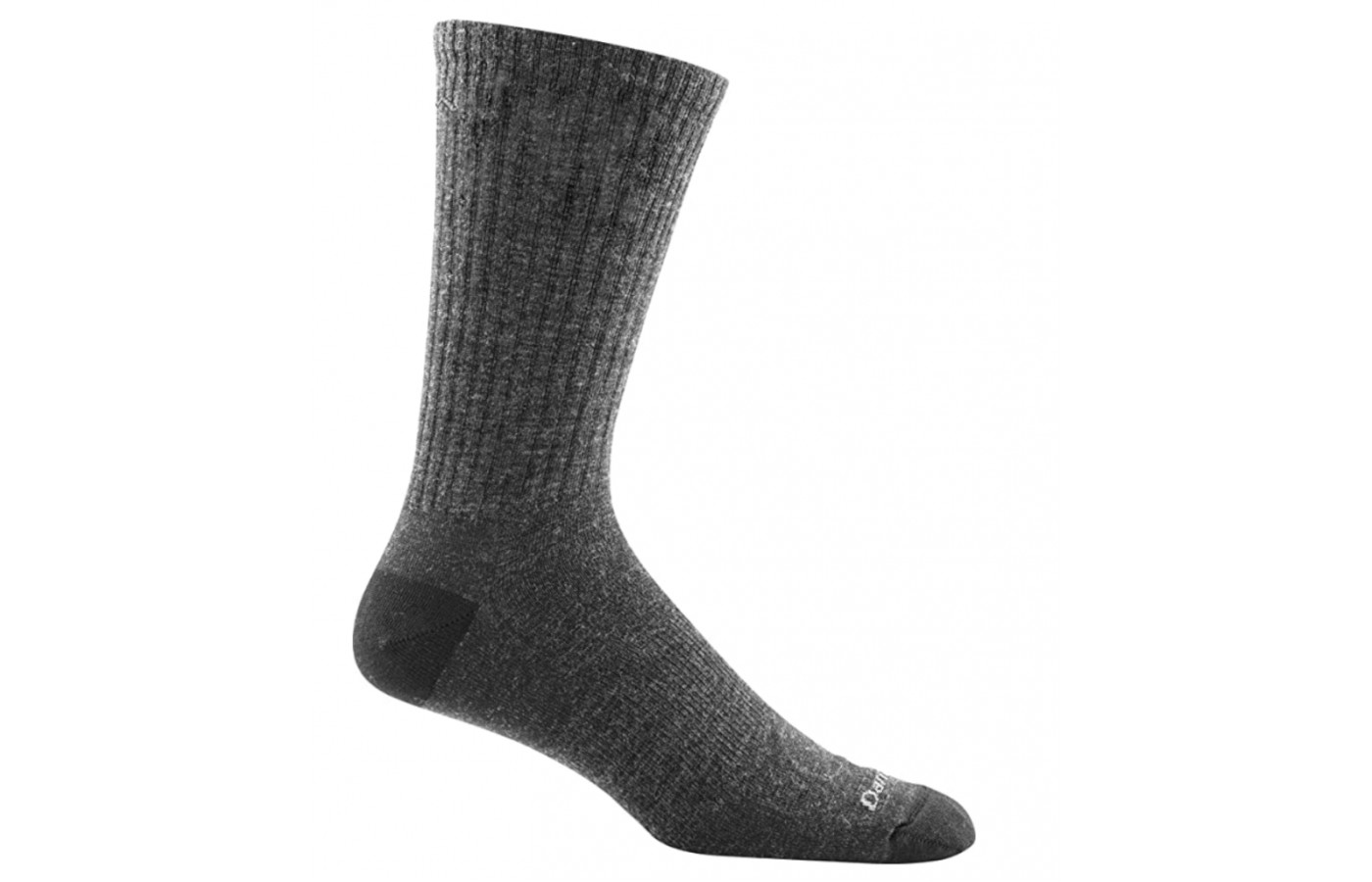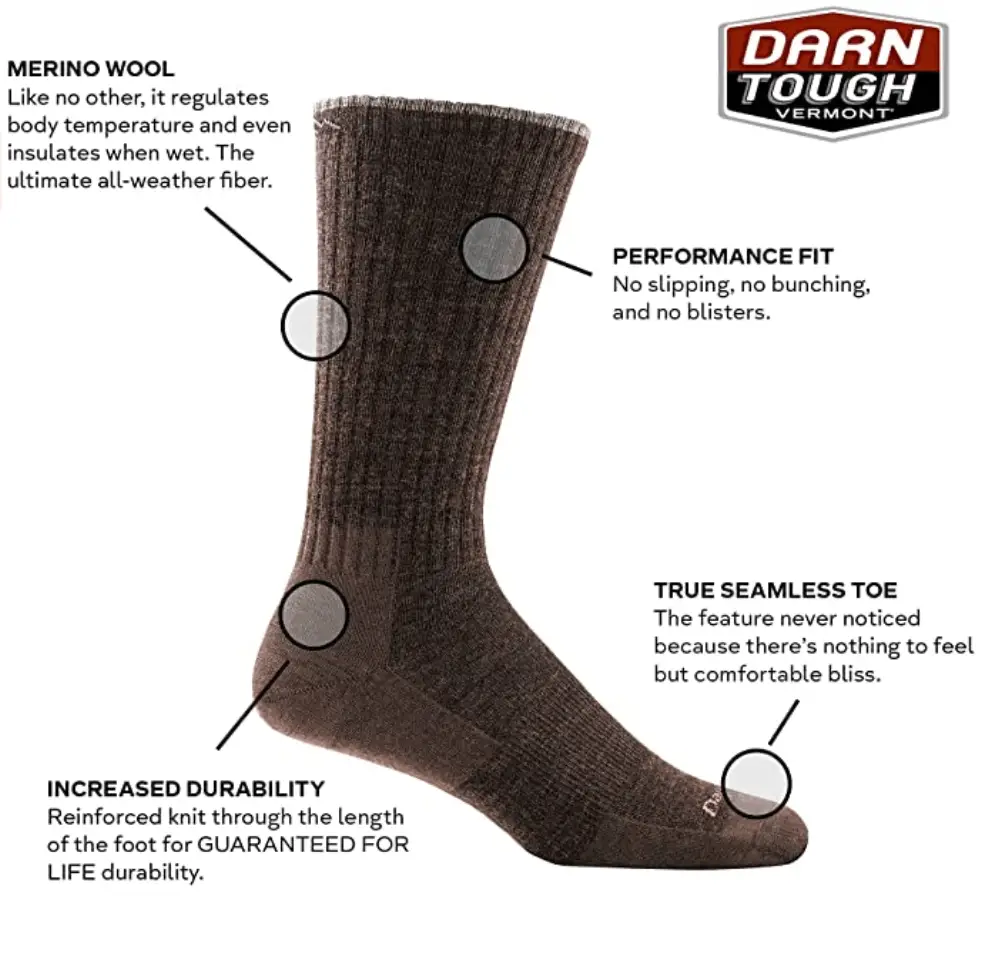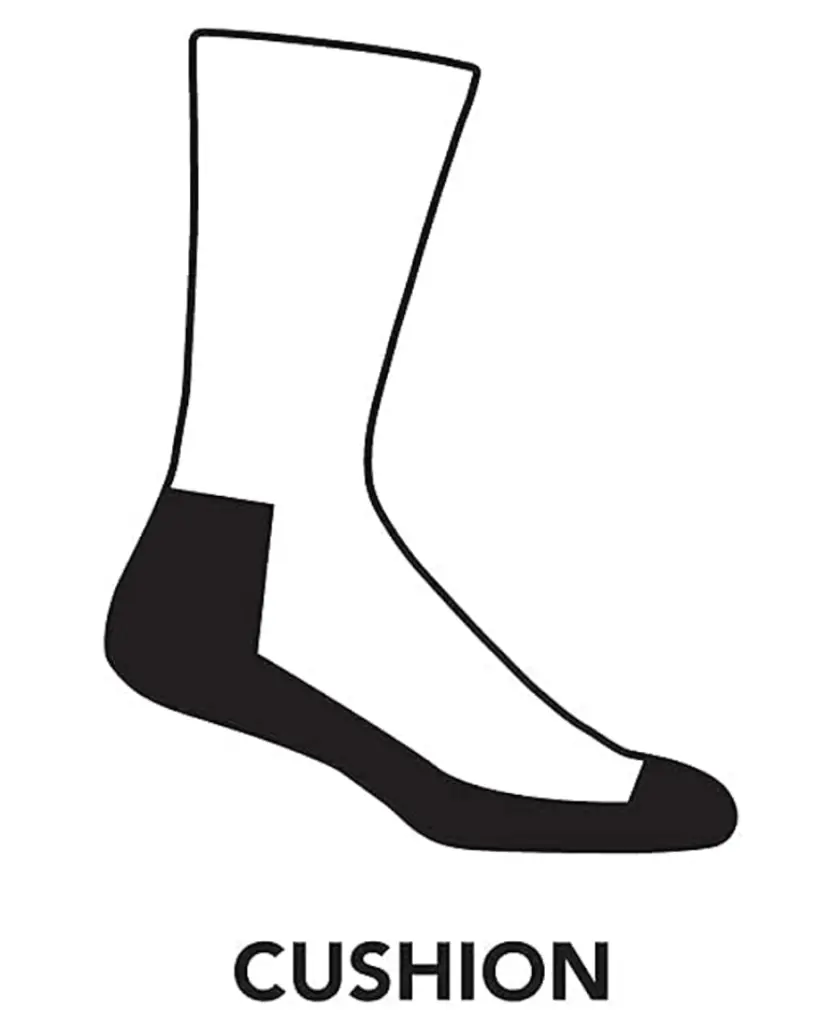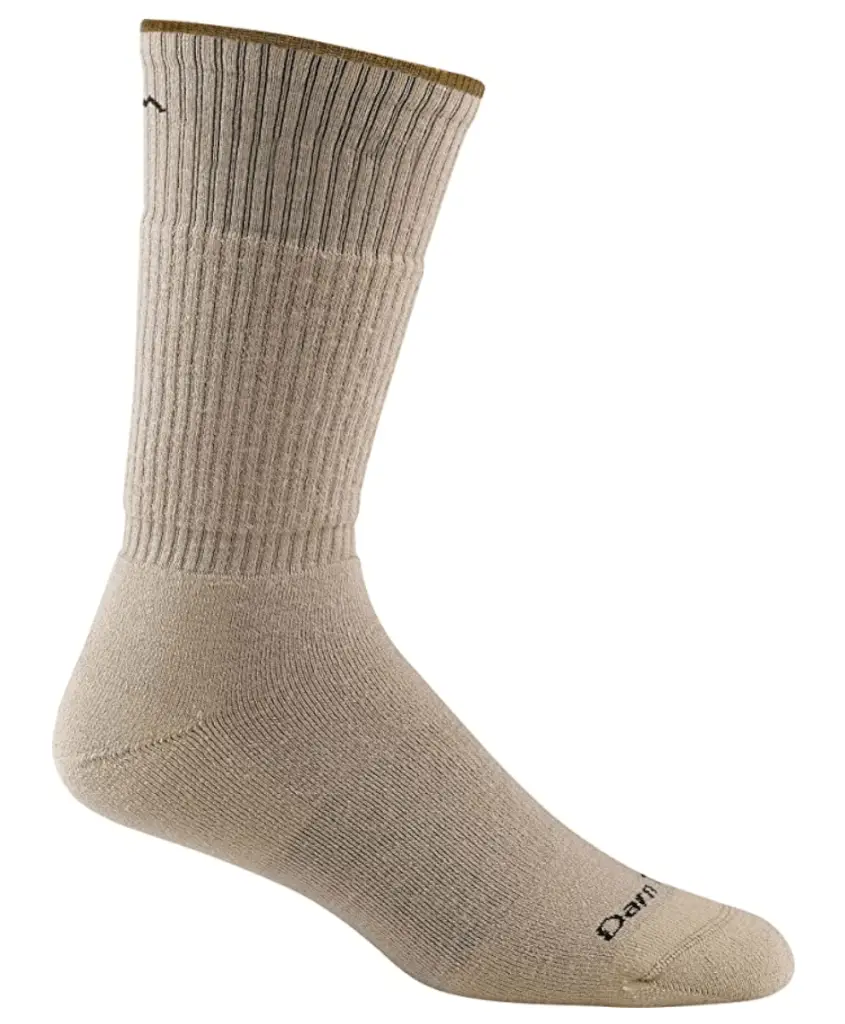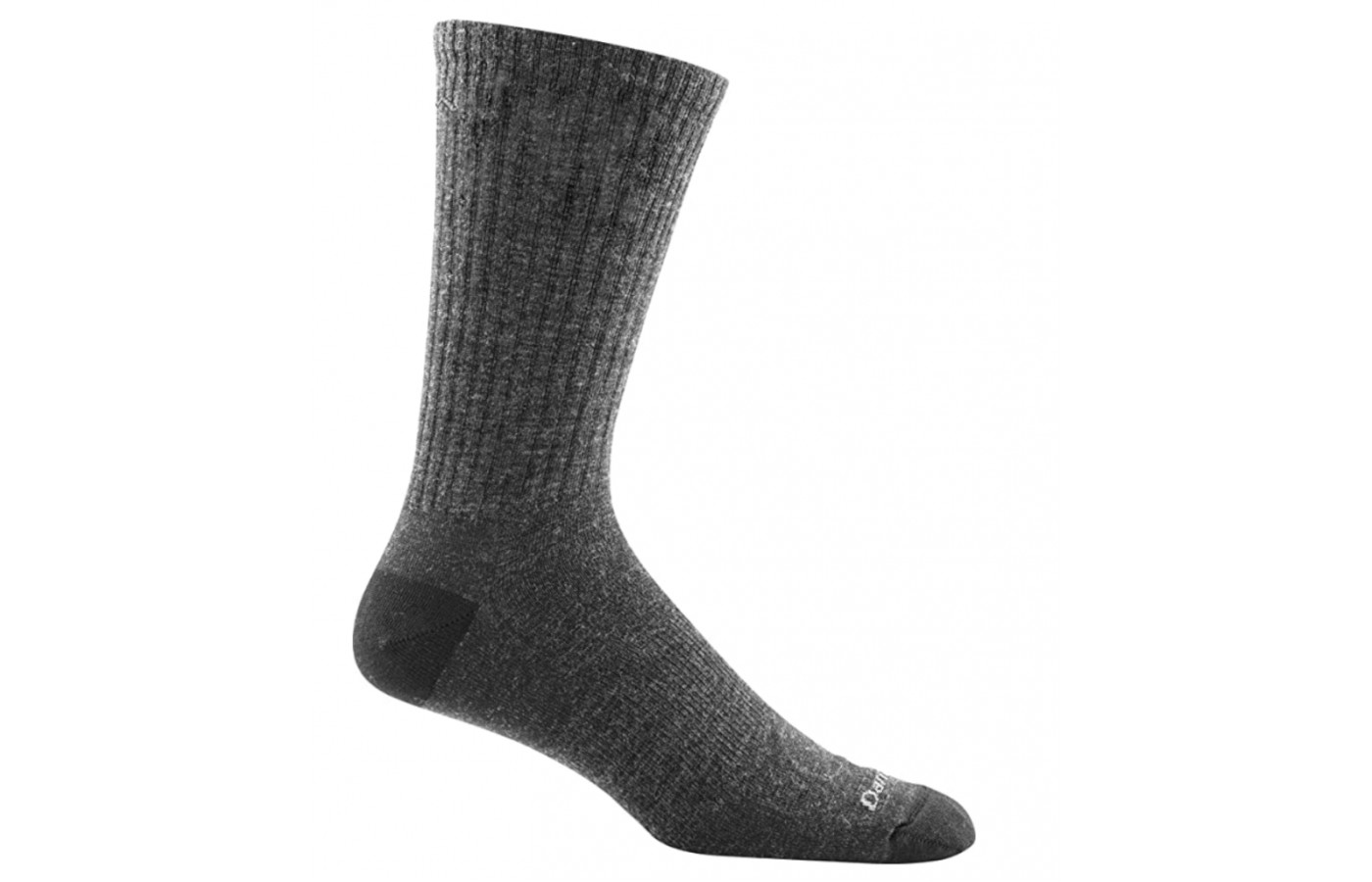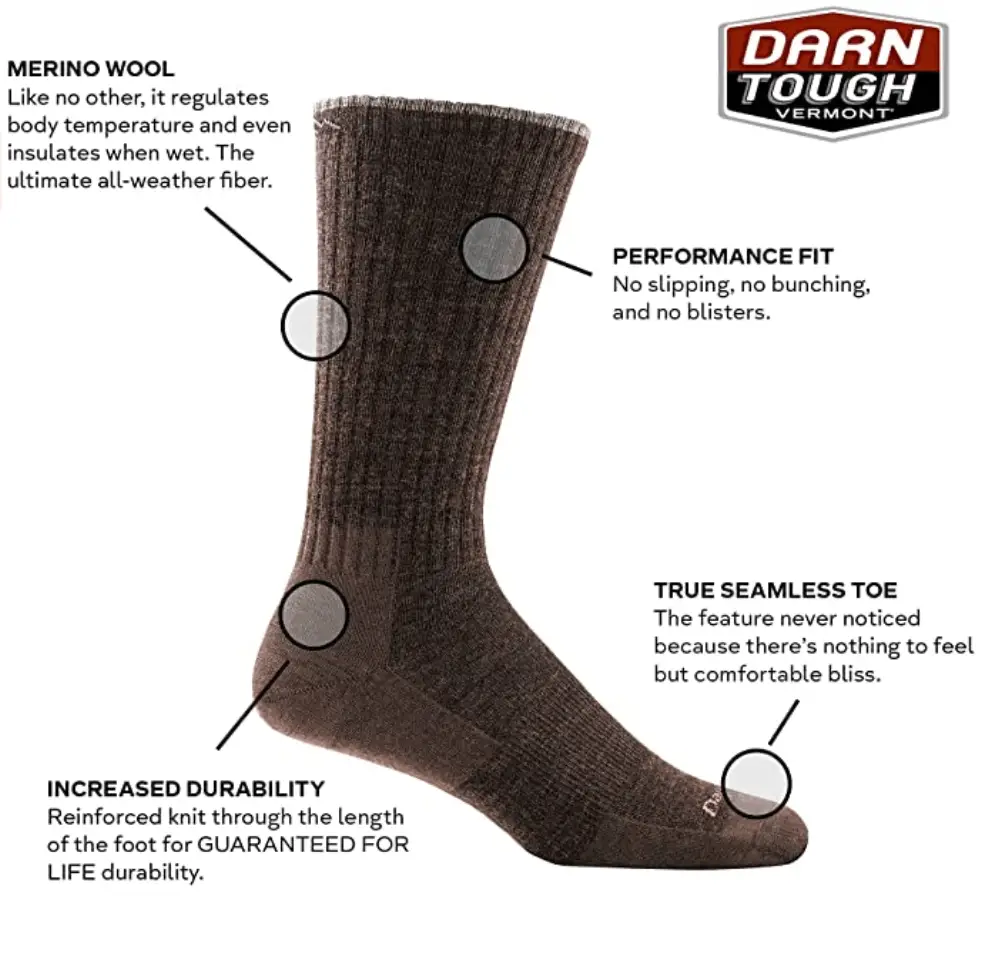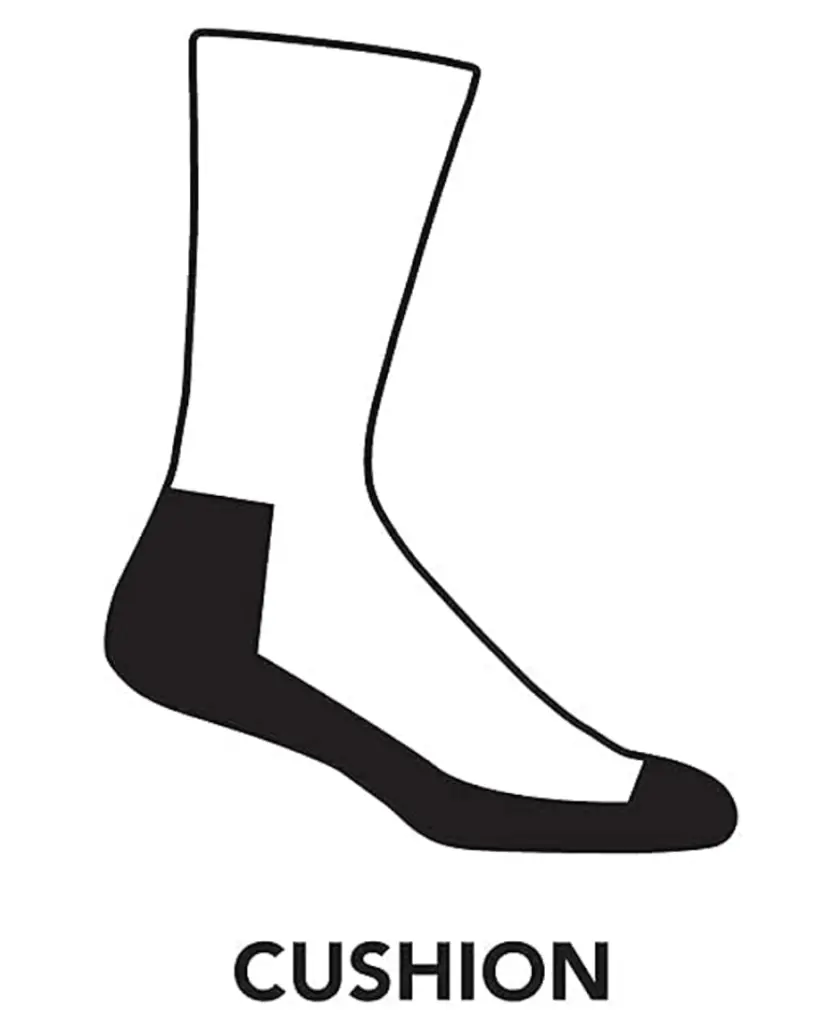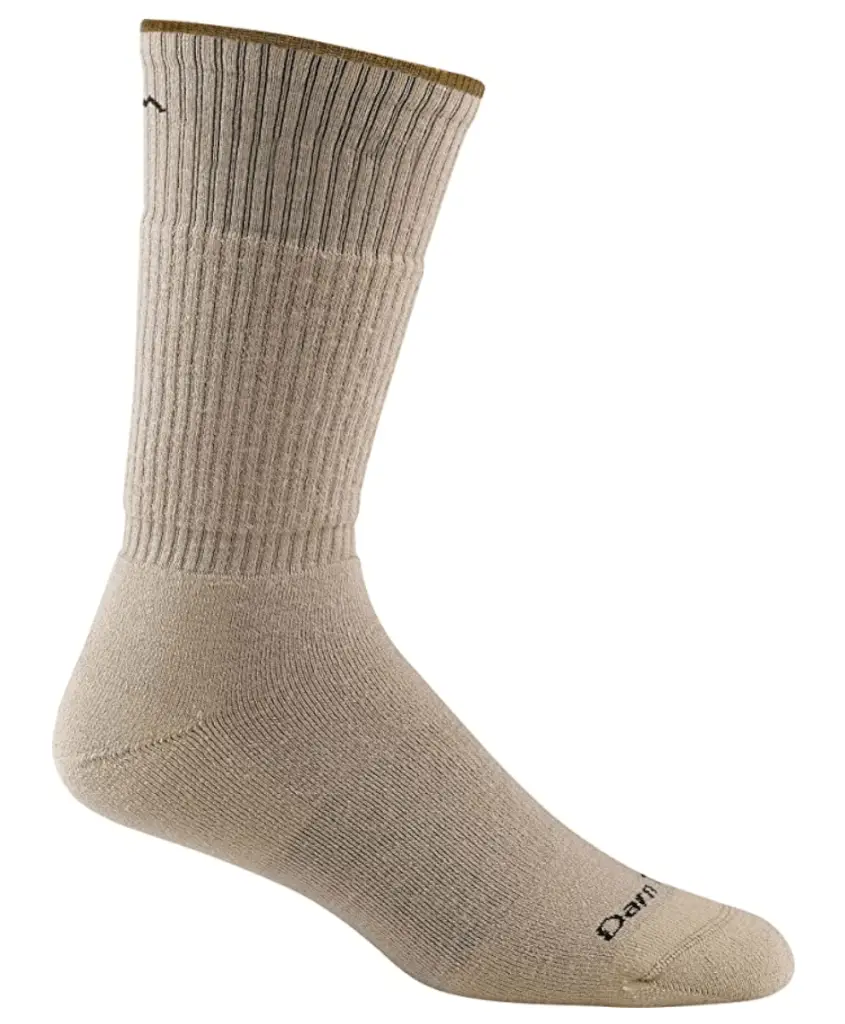 Our Conclusion
Socks like the Vermont Merino wool come with everything you need for a multitude of adventures. As one of the premium
outdoors socks
on the market, you can be sure you're buying quality.
Providing comfort, durability, and warmth comes as standard with the Darn Tough Vermont sock. Being woven in the state of Vermont means you can trust the quality construction of these socks.
Whether you plan to hike miles and miles on the backcountry trails or you just like a decent pair of socks to see you through every day, these Darn Tough socks are the ones to beat.
With the Darn Touch guarantee for life, you know you'll have a pair to last you the long haul.
Key Features
Key Features
Design
Most of us have been wearing Walmart
cotton socks
for our entire lives with no issues, or so we thought. But finding a sock to hug, fit and comfort your feet properly is so worth the extra cost.
So, if you find yourself on your feet a lot, always on the trail, or consistently working up a sweat, I recommend swapping to
Merino wool socks
like those Darn Tough sell.
But why? Well, firstly, it's clear by the Darn Tough website how much Darn Tough care about their socks. Top-level care and effort go into the construction of every sock. Secondly, this standard-issue crew cushion sock proves to be highly versatile.
With a light-cushioned sole, you'll get maximum comfort no matter where your feet plan to take you. The fine gauge knitting and seamless design mean it's easy to shove these socks on your feet. The Darn Tough Vermont Merino Wool Crew Cushion sock also makes it easy to stay on your feet all day without any smelly odor due to its sweat-free design.
Pair these socks with trendy loafers, dress shoes,
running shoes
, or whatever takes your fancy. Even better, coming in several colors makes it easy to wear the Darn Tough Vermont Merino Crew Cushion Sock with your favorite footwear.
Comfort
You really can't put a price on comfort, especially where your feet are concerned. If you've never owned a pair of high-quality socks like the Darn Tough brand, you will be blown away by their top-notch comfort levels.
The Darn Tough Vermont Merino cushion sock takes care of your feet with an excellent wool blend and construction that is robust yet comfortable.
They may not be thick hiking socks, but that doesn't stop them from keeping your feet warm in cold conditions. Combining cushioning with a soft, thin, and breathable design means your feet can also stay cool in the summer and dry fast in the rain.
With unnoticeable seams, you're also much less likely to get any blisters due to rubbing.
Materials
These lightweight yet cushioned socks are made of a wool blend that makes them uniquely warm yet breathable and hard-wearing. In addition, a combination of nylon, merino wool, and Lycra spandex allows for excellent and fast-acting moisture wicking to stop sweaty, stinky feet.
Durability
Although I love Darn Tough socks and think they will last you for years, they are certainly not indestructible. But with a lifetime guarantee, this is not a big concern.
Of course, I don't think anyone can make an indestructible sock, but actually, Darn Tough do their best with reliable and long-lasting materials and robust construction.
Comparison to Similar Socks
Darn Tough certainly tops our list of hiking/walking and hunting socks that keep you warm, cool, and dry all at once. But there are some other great options you may want to consider. For example, Darn Tough has a vast range of socks to suit any activity.
The
Darn Tough Micro Crew Cushion
is a perfect choice for regular hikers. The Micro Crew Cushion boasts excellent padding (from high-density knitting) and breathability that keeps you cool for 3 season activity. In addition, these hiking socks come with seamless and cozy construction, top-quality merino wood, and an epic's lifetime guarantee.
Making the Micro Crew Cushion even more perfect is the super comfortable fit without bunching or pressure points. However, these socks can get a little bit warm on hot days compared to their thinner alternatives.
Verdict
If you need a long-term sock that's going to last you, then going down the Darn Tough Vermont Merino Wool Crew Cushion sock is a superb option. Paying extra is justified when you get all the comfort, cushioning, warmth, and durability adventurers need for four-season wear.

Even if you're just after a hard-wearing and comfortable everyday sock that won't make you sweat, these Darn Tough socks are a perfect option. With a lifetime guarantee, where can you go wrong?