Best Kayak Accessories
In a Hurry? Editors choice: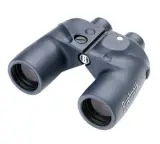 Test Winner: Bushnell Marine Binoculars

Even if you
consider yourself a minimalist
, you have to admit that kayaking can be much more enjoyable with the right accessories. Today, we want to dive into that a little bit more. The list of kayak accessories that you can purchase is long and extensive. Not all necessary and useful items will be featured on this list. But, this list should get your mind processing what you may need for your next kayaking adventure.
Additionally, you need to know a few things beforehand to make the entire buying process easier for certain kayak accessories. And everyone can agree that life is better with a guide. So, without further ado, let's cut the chitter chatter and get to the reason you came here today.
Standout Picks
Criteria Used for Evaluation
Style
You need to buy what you need, right? Simple is it not?
Here is a quick question that you need to answer. Would you buy something that you do not need or have no use for? Assess that question carefully as it will play a huge role when purchasing kayak accessories. As simple as it sounds, you need to prioritize devices and items that you will use.
Then again, what kinds of accessories can you buy? As you noticed with this list, there are dozens. You can buy everything from paddles to personal coolers to GPS devices to sunglasses and hats. The list is almost endless, but there is a way to break it down.
Answer yourself this: what are you going kayaking to do? If you are going to hunt then look for kayak hunting accessories. The same goes for a sport like fishing, quite frankly. Additionally, there are certain accessories, such as paddles and water bottles, that can be ideal for any kayaking.
Again, this section all comes down to you and your needs. There is no reason to buy something you already have or something that you are not going to use out in the water. Indeed, it is all about you, folks!
Portability
Given the nature of kayaking, you should buy items that are portable.
It should be pretty self-explanatory why you should buy portable kayak accessories. After all, kayaks themselves are typically pretty small and are usually optimized for one person. Additionally, nine times out of ten, you will need to travel to go kayaking.
So, the first factor you will want to take into consideration is weight. No matter what type of kayak accessories you plan to buy, it may be in your best interest to ensure that it is not cumbersome and heavy. Some devices will inevitably be a little heavy but try to limit it as much as you can.
Secondly, it is never a bad idea to look for certain accessories that will break down or fold down for storage. Not only can this make them easier to store, but it can make it easier to travel with. A good example is a paddle as you should buy one that can be reduced in size.
Lastly, you may want to look for specific items that come with their storage bags. Not all types of accessories will come with sort of thing. However, it can make it much easier for you if you can find those that do.
Effectiveness
Whatever you buy needs to be able to perform that is for sure.
It sounds undeniable to claim that you should only buy accessories that are effective in their design, right? Well, as evident as it is, it is a point worth discussing. The bottom line is no matter what you buy; it needs to perform and be designed to function as you expect it to.
The best way to dive further into this is to give you some examples. For starters, for any accessories that you can wear while you kayak (such as hats, sunglasses, and shorts). With stuff like this, you will want to look for breathable, lightweight, and highly comfortable gear.
Moving on, you may want refreshments during your adventure. To account for this, you can buy items such as coolers, water bottles, and other hydration devices. But, for anything like this, you will want them to be heavily insulated to keep your drinks either cold or hot.
And, as one last example, what about devices and gadgets? For example, if you are buying a GPS device or a compass, then they should be accurate, highly readable, and easy to operate.
Water Resistance
Yep, you will need to contend with the water.
Unless you have found a way to kayak on land, you will need to contend with water. So, when buying kayak accessories, it means you will need to keep in mind the water protection of any given item. Of course, you will also have specific personal belongings that will need to be protected.
This is where certain accessories, such as dry bags and waterproof phone cases, will really come into play. Waterproof bags and cases can allow you to safely seal away any items that are not designed to get wet. Then again, if you are buying accessories that are water-resistant or waterproof, then you will need to assess their IP ratings.
Did you ever wonder what on earth IPX7 meant, for example? For starters, the "IP" is referencing the IP system which is a system of ratings that is used to determine an object's protection against solids and liquids. The first number represents solids and the second liquids.
So, if you see "X," it means that there is no protection for the corresponding digit. For the purposes of waterproofness, you will only need to concern yourself with the second number. And, for fully waterproof accessories, you will want to look for the second digit to be six and higher.
Durability
Do you really want to buy accessories that are cheaply made?
It is typically never fun to buy accessories that only last a few months or so. The same goes when you go to purchase kayak accessories for sale. All it is going to take is some basic research on your part, though, so that is the good news.
To begin, you will want to assess the materials that have been utilized. It is irrelevant what type of accessory you are buying; you may want to avoid cheap materials. For fabrics, look for high-quality polyester and nylon, as an example. At the same time, remember that it may be a good idea to look for lighter materials.
You also need to ensure that the craftsmanship is up to par. Nothing is worse than an accessory that has been poorly engineered through cheaper means of production. And, also, keep in mind that you can always glance through user feedback to see what others have had to say.
Our Top Picks for the Best Kayak Accessories
1

. Bending Branches Angler Classic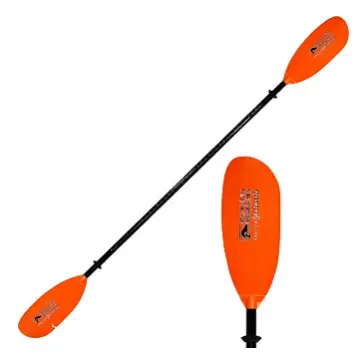 It comes with a snap-button ferrule for adjustable operation.
One of the blades has been equipped with a hook-retrieval notch.
It can separate into two pieces for easy transport and storage.
How far do you expect to get in your kayak without a high-quality paddle? Sure, you may already own one. But, you may need an upgrade and this bad boy can be exactly that. This is why we chose it to be at the top of the best kayak accessories.
Read more
This is known as the Angler Classic, and it is one of the most impressive kayak paddles on the market. It manages to pack in features that you would find in top-end models at an affordable price. Not bad, huh?
Of course, this all starts with the smooth operation of the paddle. It allows you to maintain a clean and flutter-free stroke in the water. Additionally, it sports a snap-button ferrule. This is adjustable for both left and right handed control with feathering angles of either 0 or 60 degrees.
Oh, and speaking of adjustable, this paddle can be separated into two different pieces. When you need to travel with this or when you need to store it, this feature will come in handy. And, as for the construction, this is made with fiberglass blades. Also, the shaft is coated, and the grips have been ovalized.
As a bit of a convenience feature, one of the blades also comes equipped with a retrieval notch. This can come in handy if you want to do a little fishing. Now, in spite of how great this paddle is, some users have received theirs in less than excellent condition. However, granted this is not the case for you; this is a remarkable design.

2

. Bushnell Marine Binoculars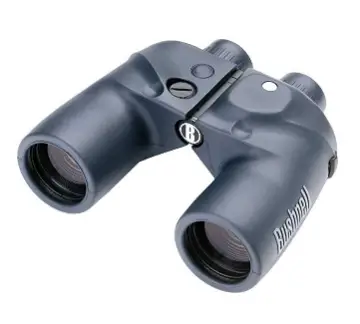 They are fully waterproof.
These are equipped with UV-coated objective lenses.
They have been designed with rubber armor for enhanced protection.
As opposed to the last accessory, this is not exactly mandatory. Still, with that being said, some of you will be quite interested in seeing some of the beautiful sights along the journey up close.
Read more
You will not want to bring too many devices that can be damaged by water. Well, it is safe to say that with their nitrogen-purged, waterproof performance, these binoculars will not be affected by submersion. They are even hermetically sealed.
Now, as these are binoculars, they need to be able to perform. Let's say that is not too much of an issue as these sport UV-coated objective lenses, multi-coated optics, and BaK-4 Porro prisms to ensure optimal performance.
Another reason why these are some of the best kayak accessories out it is due to their grip design. With rubber armoring, you are provided with ample protection and optimal grip for your adventure.
Oh, and if it was not obvious enough that these binoculars are fantastic, they are also equipped with an internal compass. This can allow you to scan the horizons and be fully aware of incoming obstacles and such. All in the meanwhile, the inner compass does not obstruct your field of view.
As for the specs, to wrap this up, these sport 7x magnification with a field of view at 1000 yards. And, while the field of view could be a bit better, it is still more than competent. Well, there you have it. Are you sold yet?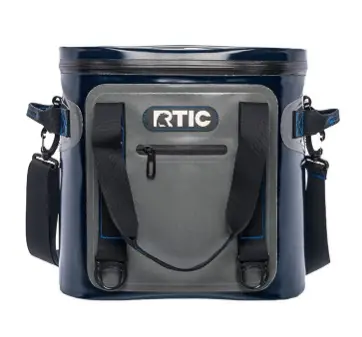 It is equipped with two inches of foam insulation.
It features a leakproof design.
Has the capability of holding up to 20 cans.
Depending on how long your kayaking adventure is, you may require liquids along the way. If so, what better way to account for them than with a personal cooler? This sucker is not too bulky but can also hold a decent amount of beverages.
Read more
Indeed, this is not a Yeti ice cooler that is simply a beast. Instead, it is compact and practical enough to be perfect for an activity such as kayaking. With that in mind, it is also capable of holding up to 20 cans (including the ice). Again, while this is not going to set the world on fire (in regard to its capacity), it is perfect for daily trips.
Given the fact that this is a personal cooler, it is equipped with sufficient insulation for your needs. It is capable of keeping ice for several days thanks to its closed-cell foam insulation. Of course, this will depend on the ambient temperature that you are in. Either way, the insulation is pretty impressive.
It is also 100 percent puncture-resistant and leakproof. What this means is hot air will not be allowed to seep in and cold air will not be allowed to escape. Additionally, your ice will not melt on the outside of the cooler.
But, overall, this is not an extremely robust design. It is just about perfect for kayaking, though, which is why it rates so high on this list.

4

. ONYX Movement Life Vest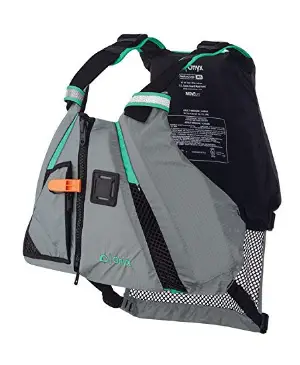 It is designed with heavy-duty nylon.
It sports reflective material for better visibility.
The inner back is equipped with bubble foam.
Alright, so let's get this out of the way. This right here is not an accessory that you buy for your enjoyment. Instead, depending on the depths of water and other such factors, it is an item that you may need as a safety precaution. After all, you never know what it is going to happen on the water.
Read more
It sure would behoove you to buy a life vest that is not cheaply made. Let's say with its 200-denier ripstop nylon oxford core; this does not struggle in that department. At the same time, however, this remains lightweight.
One of the factors you need to keep in mind when buying kayak accessories is the weather. And, what makes this nice, this is designed with vented channels that maximize airflow. During hotter kayak rides, these will do wonders for you.
Additionally, this life vest is designed to fit like a glove. However, some previous users have noted that it can run a bit large.
Staying on the theme of comfort, equipped here are also neoprene shoulder adjustments. This padding provides support and encouragement. Also, there is an adjustable side belt for even more adjustability and bubble foam integrated for enhanced comfort.
Oh, and there are also some extra features to make a note of. For example, this sports reflective material for enhanced visibility, zippered pockets with mesh drainage, and an attached whistle for safety. But, the zippered pockets are almost useless as they are too small.
Overall, this is an excellent life vest for those of you who will find one necessary.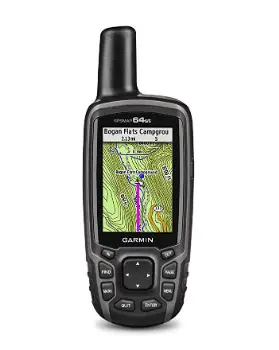 It comes with a high-sensitivity receiver.
You can wirelessly upload data for later use.
It is rated to be waterproof per IPX7 standards.
No, a GPS device is not going to be mandatory on your next kayaking adventure. But, depending on where you are going and the extent of the trip, it could be useful. And, why not turn to Garmin and their GPSMAP 64th?
Read more
While there are many GPS devices on the market, what separates this from the rest is its high-sensitivity GLONASS and GPS receiver. Additionally, it sports a quad helix antenna. All this adds up to superior satellite response times and reception. Oh yeah, and this is also equipped with a 3-axis compass that also sports a barometric altimeter.
Also, as this is rated to be waterproof per IPX7 standards, you can bet your bottom dollar that this was optimized for water activities. Of course, admittedly, the 16-hour battery life is merely okay.
Speaking of the battery life, however, one cool feature of the GPSMAP 64st is its dual battery system. You can either go with the rechargeable NiMH battery pack or merely two AA batteries (which you can also use as a backup power source).
As for the integrated display, it is not massive but is still quite good. This is equipped with a 2.6-inch sunlight-readable full-color display. Then again, operating this device can take some time due to the somewhat non-intuitive menu navigation. And, it is also not as if any proper documentation is included.
There are also some extra features to speak of, such as the ability to wirelessly upload data to Garmin Connect. As a total package, the GPSMAP 64st gets the job done. It can be a bit clumsy but does provide you with valuable information and navigation.

6

. Hydro Flask Water Bottle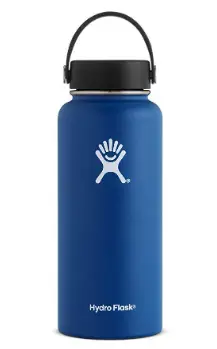 It is double-walled and vacuum insulated.
There are several different color options available.
It comes equipped with a flexible strap.
Perhaps you do not need a personal cooler and only merely require a water bottle. If this sounds like something you are interested in, then you should check out this Hydro Flask.
Read more
Now, the reason the Hydro Flask is so useful is thanks to the TempShield insulation that is integrated. This bottle is double-walled and vacuums insulated, and this is going to keep your drinks colder or warmer for more extended periods. Oh, and the powder coating adds an excellent grip.
As for the construction of this flask, it is made with food-grade stainless steel. In addition to being aesthetically pleasing, this stainless steel core ensures ultimate durability and safety. It also means you will not need to worry about BPA.
Moving on to the capacity, this water bottle can hold 18 fluid ounces of liquid. But, there are larger sizes available if 18 ounces is not going to be enough for your needs. No matter, though, each of the different sizes comes with specially designed full mouths for easy access.
Oh, and as a bit of a bonus, there are also several different color options that are available. Each of them is sleek in their way, quite frankly.
Now, this flask is also not perfect. Though the stainless steel core is durable, it is not very resistant to dents. In specific, a few users have noted that they have dropped theirs from just a few feet only to see dents form.
From an overall point of view, however, the Hydro Flask is as good as it gets in the world of insulated water bottles.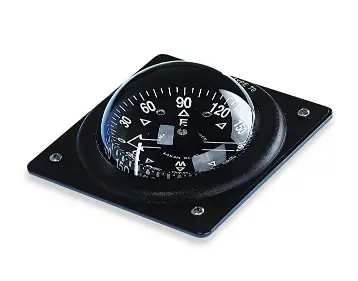 It can be flush mounted to your kayak.
It is equipped with five-degree graduations.
Reading the back bearing is incredibly simple.
Alright, so you may not need a dedicated GPS device on your kayaking adventure. Perhaps you could do with just a simple compass. But, what is helpful about this particular design is it can be mounted to your kayak.
Read more
Quite frankly, this could also be one of the most terrific fishing kayak accessories that you can find. It is a simple design as it is a dash compass with five-degree graduations. Additionally, there is a Reciprocal Bearing equipped that makes viewing your back bearing that much easier.
As noted, this is a mountable dash compass. While some work will need to be done on your part to install it to your kayak, it can be flush mounted to it. But, with that said, the included screws should be better. Some of you may even swap them out with superior screws, and that is perfectly acceptable.
When it comes to reading this compass on your adventure, the numbers and markings are large enough to view comfortably. However, in low-light conditions and at night, better illumination would have been welcomed. As is, this can be pretty hard to see in such terms.
So, all this wraps up to is a dash compass that is practical, rather easy to install, and accurate. With that being said, it is also limited in specific areas such as with its low-light visibility. But, all in all, it gets the job done and is an excellent alternative to GPS units.

8

. Columbia Unisex Booney Hat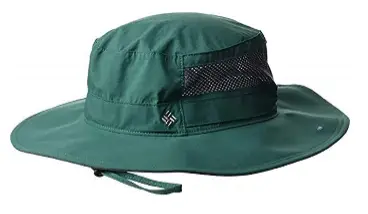 It comes with an adjustable drawcord.
It was engineered with a textured nylon shell.
Omni-Wick technology ensures optimal breathability.
This is one of those lifetime kayak accessories in that it can really be used for all types of activities and such. It is a booney hat and it is made by Columbia. It is also ideal for both men and women so everyone can get in on the fun.
Read more
This is not an ordinary sun-blocking hat as it has been engineered with Omni-Wick technology. What this means is it will efficiently and effectively wick away moisture from your skin when you begin to sweat. Past this, this booney hat is also designed with UPF 50 technology for enhanced sun protection.
But, what also makes this such a lovely accessory is its fit and comfort. In addition to the fact that it can be adjusted with the included drawcord, the 100 percent polyester lining ensures ideal comfort. Overall, not too many of you will complain.
Also, to stay on the theme of comfort and breathability, this is designed with ample ventilation. Though a subtle feature, you will enjoy the calming breeze and lightweight fit because of it.
Oh, and as for the construction and the exterior color, this sports a textured nylon shell and comes in multiple colors. Up until now, you may have been under the impression that this was flawless. Well, that is far from the truth.
The biggest issue with this hat is the brim will flip up during moderate winds. Even if the wind is not howling, the rim can still be somewhat of a nuisance. Then again, it does not hinder the overall quality of this booney hat too much.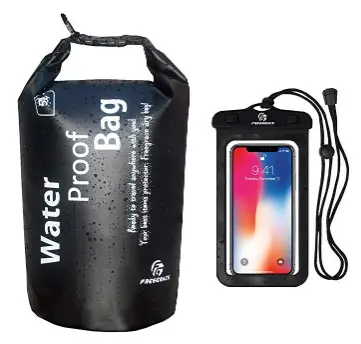 The dry bag comes with a removable shoulder strap.
It also comes with a waterproof phone case.
The dry bag seals for ultimate waterproof protection.
When you are kayaking, naturally, you need to account for some of your items that are not waterproof. One of the best ways to do so, if you still want to tag them along, is with a waterproof dry bag.
Read more
Of course, what is careful about this bag is the fact that it is also packaged with a waterproof case for your smartphone. This combination is ideal as it gets when you need to provide your necessary items with waterproof protection.
Starting with the dry bag itself, it is designed with double zip lock seals. Even though it can be difficult to seal, more on that later, it does a beautiful job of delivering waterproof protection. And, yes, this is true even if the bag is submerged in water.
Now, as for the smartphone case, it is rated to be waterproof per IPX8 standards which make it suitable for submersion. Also, it sports dual-sided clear windows that allow you to operate your smartphone with the case installed. Then again, the touchscreen sensitivity will not be the best.
Going back to the dry bag, it is available in multiple sizes ranging from 2 to 10 liters. Oh yeah, it is also designed with lightweight material to make it portable.
As was mentioned, though, sealing the dry bag can be extremely challenging. Some of you will not be willing to spend the time to do so correctly. But, if you can live with that, you can get a high-quality waterproof dry bag and waterproof phone case combo.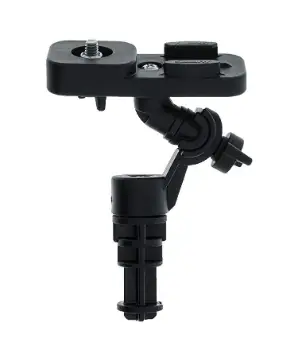 This will fit all Scotty post mount systems.
It does not need a special adapter for cameras.
It can be twisted and turned when mounted.
Now, this is an off the wall accessory that you may or may not be interested in. And, for the record, it will be better to pair this with a Scotty post mount system. When doing so, though, you can mount anything from your camera to a compass with this device.
Read more
This device will mount on any pole that has a diameter from 5/8-inch to 1 3/8-inch, for the record. What is careful about it, though, is that a special adaptor is not needed if you want to mount a GoPro or a standard camera to it. Then again, you will need to account for waterproof protection.
But, what makes this device truly shine is its adjustable and portable nature. After all, it is lightweight and can be twisted and turned to get the best shots you possibly can.
Then again, this is a really simple device and it simply may not be that compelling to you. It is also not the best for heavy cameras as the stability will be compromised a bit. Looking at it through unbiased lenses, this is a well-designed mount that can be used for quite a few different gadgets.

Subscribe to our Newsletter