US Based Ski Resorts That Open Early
As we near November, the temperatures have started to drop and, in some parts of the country, snow has started to fall. Ski resorts that are inopportune locations capitalize on this snow coupled with modern snowmaking technology by opening some runs as early as mid-October. Ski bums who have been impatiently awaiting those first flakes can rejoice, as six resorts around the US are already running at least one lift, and one more resort, Wildcat Mountain in New Hampshire, is scheduled to begin operation on Saturday, October 27th.
Ski resorts able to open this early in the season are concentrated in a few key areas throughout the US, specifically Colorado and the Northeast. Locals to these regions have the privilege of being able to casually stop in for a few turns on a Sunday afternoon before grabbing a brew to enjoy in the still mild temperatures on an outdoor patio. Powder hounds from farther away need to be more strategic though. Before booking a Thanksgiving trip to one of the resorts listed below, consider their snow-making capabilities, the historical levels of snowfall for the mountain, this year's current weather trends and projections, and how much terrain is actually open. Avoid the "white-ribbon-of-death", a nickname that describes what it's like to ski or snowboard when there is only one run open at a crowded resort. Heading to a smaller or less well-known resort can help stem the crowds, as can planning a trip that includes days on snow that are in the middle of the week and avoids holidays.
With all that in mind, here are the seven US ski resorts that will be open this upcoming weekend of October 27th and 28th:
Wolf Creek Ski Area, Colorado
Opening day: October 13th, 2018

The second week of October this year saw multiple days of snow in Colorado, which left as much as 20'' of snow on the tops of the Rockies. This allowed Wolf Creek, a resort in the southern part of Colorado, to open with this outrageously early date. Currently, the lifts are only running on the weekends, but don't be afraid of it becoming too crowded – it takes four and a half hours to get here from Denver and over three from Santa Fe, making this resort quite remote. Currently, 60% of Wolf Creek is already open and more snow is forecasted for next week.
Killington Resort, Vermont
Opening day: October 19th, 2018

Killington is the largest ski resort in the eastern part of the US, and happens to be a reliable bet for early season snow. Located in middle Vermont about three hours from Boston and almost two from Burlington, getting there can be a bit of a trek, but is well worth it. The ski area includes seven distinct mountains, including Killington Peak, which is the second highest mountain in the state with an elevation of 4,241 feet. The altitude coupled with the high latitude make for ideal early season conditions.
Sunday River, Maine
Opening day: October 19th, 2018

Those who want to check out more early season skiing in the Northeast can head to Sunday River in Maine. At a more northerly latitude than Killington, Sunday River sees very chilly temperatures early in the season. This has allowed the resort to put in place an impressive snowmaking infrastructure that includes over 2,000 snowguns and covers over 500 acres of terrain.
Arapahoe Basin, Colorado
Opening day: October 19th, 2018

With a base elevation at 10,780 feet above sea level and a summit elevation 2,270 feet above that, Arapahoe Basin is one of the highest elevation ski resorts in the country. It is about an hour drive from Denver and located within Summit County, where plenty of lodging and a happening mountain culture can be found. A big draw to this resort is also that the first run to open always includes a terrain park. This year is no exception to that rule.
Loveland Ski Area, Colorado
Opening day: October 20th, 2018

Located just over the continental divide from Arapahoe Basin, these two resorts hold an annual competition to see who can get the lifts running first. This year Loveland lost, but just barely. The base and top elevations of Loveland are almost identical to Arapahoe Basin; however, this is a great place to go for those trying to beat the crowds as fewer people frequent this resort. Loveland is also slightly closer to Denver, and is quite convenient for anyone staying on the eastern side of the continental divide.
Wild Mountain Ski and Snowboard Area, Minnesota
Opening day: October 20th, 2018

Compared to the other mountains on this list, Wild Mountain is unimpressive. There are less than twenty runs within the entirety of this resort, which is really located on a hill. Still, cold temperatures and ample snowmaking abilities make Wild Mountain, which is only an hour from Minneapolis, a great place for Midwestern skiers and boarders to take some turns early in the season.
Wildcat Mountain, New Hampshire
Opening day: October 27th, 2018

This coming weekend a third resort will join the ranks of Northeast ski areas already open for the year. This is one of the earliest opening days Wildcat has ever seen and is thanks to a combination of snowmaking and October storms. Like the other resorts in this area, Wildcat is way up in the north, but heading out there is worth it to ride a mountain that doesn't typically see action until November.
***
As the ski season progresses, the open terrain at each of these resorts will increase. For this reason, current mountain stats were not listed above. Before visiting any of these mountains, make sure to check the latest numbers. Furthermore, the next couple of weeks are sure to see the opening of far more resorts around the country. Other ski areas to keep an eye on include Mammoth Mountain in California, Timberline Lodge and Ski Area in Oregon, and Snowbird in Utah.
Most Read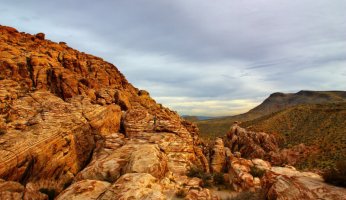 Subscribe to our Newsletter