Best Cordless Vacuums
last updated:
Mar 08, 2020
Let's just get it out and in the open; vacuuming is not everyone's favorite chore. In fact, it possibly is one of them that you despise as much as any. Admittedly, if this is your mindset, there is probably nothing you can do to go from loathing vacuuming to loving it.
Yet, something that can make the overall process more convenient is not dealing with the hassle of a cord. This does mean, however, that the power will not be limitless because when cordless vacuums run out of juice, they will seize to run. But, this is a tradeoff most of you will accept.
Now, what you will learn in a little bit is cordless vacuums come in all different shapes and sizes. Selecting your preferred model is going to come down to several factors and each of them can end up swaying your decision one way or another.
This is the best product on our list that is currently in stock: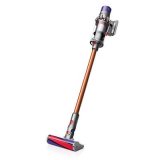 Dyson Cyclone V10
Why is it better?
Can quickly transform into a handheld model
It is powered by Dyson's V10 motor
Features the most powerful cleaner head of its kind
In a
Hurry? Editors choice: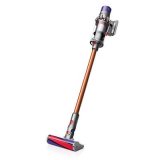 Test Winner: Dyson Cyclone V10

4
Researched Sources
21
Reviews Considered
2.75
Hours Researching
16
Products Evaluated
Effectiveness
Features
Battery Life
Ease of Use
Style
By Default
Our top picks for the best cordless vacuums
Criteria Used for Evaluation

Effectiveness
Know what you want as certain models will simply outperform and outpower others.
As you noticed in the "products" section of this guide, there are different types of cordless vacuums. Two of the most popular are the robot and stick models.
But, both of them are vastly different. It is irrelevant which design type you decide to go with as the model you pick needs to perform to the standards you expect. Now, it is worth noting that both of these types will not have the same cleaning effects of full-sized, heavy-duty vacuum cleaners.
With advancements in technology, though, both robot and stick models are breaking new grounds. For the latter, look no further than to Dyson. They have designed some of the best models of cordless vacuums out there, and part of the reason is they implement cyclonic action into them (which allows the sucking power to remain stable even while the bin is filling up with dust and debris).
As for robotic models of cordless vacuums, they have also come a long way. While most will still not be able to replace your home vacuums, advanced designs are continuing to be developed to improve the performance.
Oh, and also do not overlook the filtration system. For health-conscious individuals, a HEPA filter is going to be the only way to go as it will remove 99.97 percent of all particles that are 0.3 microns or larger.

Features
No matter which type of cordless vacuums model you are after, there are certain design features that you will need to look out for.
Even though stick and robotic models do differ quite a bit, they will sport many of the same features. Yes, there will be some unique features (specifically for robotic models of cordless vacuums), as well.
For starters, most cordless vacuums will be equipped with various power modes. Not only will these affect power and performance, but they will also change battery life. So, using the higher power modes sparingly will be in your best interest. Also, you need to take into consideration the floor types that need to be cleaned.
Most autonomous models of cordless vacuums will sport built-in sensors that will detect which floor type they need to account for. Meanwhile, stick cordless vacuums will sometimes come with different heads to account for different surfaces.
Now, understand something; this is where robotic models are exceptional. The most advanced designs out there will be Wi-Fi enabled and will be able to be operated via an appropriate app. Also, most of them will detect when they are near a ledge to avoid falling.
Oh yeah, and it is never a bad thing to know how much battery you have left so look for cordless vacuums with integrated gauges that display the current battery capacity.

Battery Life
Look, this is the major issue with cordless vacuums models. It is just something you will need to accept.
When you ditch a cord (with any technology product), it means that the device needs something else to power it. Well, with technology devices, this is going to be via batteries, and cordless vacuums are no different.
This is the tradeoff you will have to deal with, unfortunately. And, worse yet, even top-end models of cordless vacuums typically do not sport that impressive of battery capacities. Depending on the power mode, you may only get 10 to 15 minutes on some models.
Autonomous models of cordless vacuums, however, can sometimes run for up to two hours. But, this is going to depend on the specific model you pick and the power mode that you are running.
Now, you should probably only opt for models that utilize lithium-ion batteries. These are generally considered the best cells out there, and virtually all top-name brands will use them. Oh, and along the same line, it may be in your best interest to seek designs that implement interchangeable batteries. This way, you can have two batteries at your disposal.

Ease of Use
As opposed to battery life, the ease of use is where the money is going to lie here.
While you will need to deal with limited battery lives, this is where it is all worth it. Even though corded models will be supplied with limitless power, most of them will be quite heavy and the hassle of a cord is in play. That is not the case here and no matter if you go with a stick or robot vacuum, both are designed to be convenient to use. With stick models, their maneuverability is typically fantastic due to the reduction of weight. Also, most will sport low-profiles and this will allow them to fit into small spaces and under furniture much easier.
Oh, and as far as robot vacuums are concerned, these were designed for ease of use. After all, they are autonomous and that means they will run automatically while you sit back and watch. Yet, this is where it is vital to pay attention to the sensors and the integrated technology. The best models will be engineered with advanced sensing technology that will be able to detect and avoid obstacles in their path. Along the same line, without proper sensors, some models will clean in random patterns with no sense of direction.

Style
There are certain types of vacuums but two automatically come to mind.
Really, this last section could be seen as a summary of sorts. By now, you know that you have a choice to make. Do you want a stick or a robot model (as both are cordless)? Based on the information that has already been documented, you probably already know which one you are after. But, as a quick review, here is what stands out with both design types.
Speaking for stick designs, they are extremely lightweight and oftentimes versatile (as some will come with detachable components to be used as handheld models). Also, they are low-profile vacuums and will be able to reach tough areas. As for robotic models, they simply will not be able to be utilized as a full-time solution. Maybe in time, this will be the case but currently, do not expect it to be. However, they are fantastic devices that perform all the work for you (around 90 percent of it, at least). Several of them are also incredibly intelligent and pretty much devoid of maintenance (outside of cleaning the filters).
Expert Interviews & Opinions
Most Important Criteria
(According to our experts opinion)
Experts Opinion
Editors Opinion
Users Opinion
By Default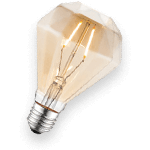 Effectiveness
While it is tough to expect many cordless models to outperform heavy-duty corded vacuums, they can still pack a punch. It all depends on the brand that you pick, though, as some will be engineered with more power and superior performance. Something to take into consideration is the area that you need to be cleaned. If you are looking to clean your entire, multi-level home, then you will not want to skimp on the performance.
Features
Even though this type of product seems simple on the surface, many of the top-end models will be equipped with several vital features. Generally speaking, robot vacuums will sport more features, but that is simply like their design. However, standard functionality includes multiple power modes and the ability to clean different floor surfaces. This gives you a vague idea of what you need to be looking out for.
Battery Life
Yep, this is the significant tradeoff that you will need to come to terms with. After all, cordless technology devices need to be powered via some source. And, most of the time, that is going to be via batteries. Even the best of the best of this technology will not function for that long on a single charge, so expect that coming in.
Frequently Asked Questions
q:

Are stick vacuums powerful enough for pet hair?

a:

It has already been documented that cordless models can be inferior to upright, corded models in terms of pure power. So, with that in mind, can cordless versions handle certain debris such as pet hair? If you have domestic animals in your home, then pet hair is probably everywhere.

With advancements in technology, the higher-end models of cordless vacuums will be able to pick this up. Yet, you may have to utilize a more powerful mode to get it done (which literally sucks the battery life so be wary of that).
q:

How loud are robot models?

a:

One factor that has not been touched on yet is the noise. Well, let's specifically take a look at autonomous models. When you first hear them, you may believe that they are quite loud. Yet, the model you pick is probably not going to be as loud as your current household vacuum cleaner.

In terms of decibel levels, most robotic models of cordless vacuums will range from 50 to 65. Even though this is by no means silent, it is also not as if you will want to batter your brains in due to the decibel level.
q:

What about the actual charging times?

a:

Alright, so the importance of battery life has already been drilled into your cranium. That leads to an interesting question, though; what about the time it takes to charge a battery fully?

As you may assume, it is not possible to provide a consistent time. It is going to vary on the model that you invest in, quite frankly. Furthermore, it also depends if you need to charge a fully depleted battery back to full strength (or if you only need to charge one with half capacity).

Most of the time, though, expect the charge of the cordless vacuums to take at least a few hours.
q:

Can robot models effectively clean stairs?

a:

The simple answer to this question is no, but you could say yes. It depends on how you assess the question. The reality is robot vacuums are typically designed with cliff-avoidance technology.

This was alluded to earlier, and this technology allows them to detect edges to prevent them from falling off of them. So, it will not go up and down your stairs. However, if you place one on each step individually, then it could probably do the trick. But, who has the patience for that?
q:

Can you use stick vacuums while they are charging?

a:

With some devices, such as smartphones and laptops, you can utilize them as you normally would as they are charging. In this case, though, that is pretty much impossible. If the battery needs to be charged via a wall charger then it is actually theoretically impossible to do so (unless you have another battery that does not need to be charged). With an AC plug, it would still be pointless as the cord will probably not be that long.
q:

What about water, can autonomous models handle it?

a:

This is a very common question and it is important to answer because many of you will probably assume that your robot vacuum can effectively pick up water or any other liquid. Well, think again as it is not designed with this type of functionality. In fact, you want to avoid exposing one to water and if you do so, dry it thoroughly right away (you may have to take it apart to dry the internal components, as well).
Subscribe to our Newsletter