Best Electric Leaf Blowers
last updated:
Feb 07, 2020
Engineers all around the world continue to design and develop technology that makes humans' lives easier. One of those technologies is the electric leaf blower, both corded and cordless. While there indeed are gas-powered models, this guide is only going to focus on electrical models. It is not as if gas-powered models should be avoided, it is simply the fact that electric models are extremely popular and convenient.
There are a plethora of considerations you need to make before buying a new leaf blower. In our guide below, we have listed and reviewed the top ten best electric leaf blowers in the market today, including detailed criteria on each product to help you decide which one is right for you. Read on so that the next time Fall comes around, and leaves begin blowing onto your yard, you can keep it clean with your electric leaf blower.
In a Hurry? The test winner after 13 hrs of research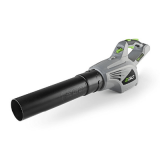 EGO Power+
Why is it better?
Designed with three speeds
Will start up without hassle each time
Sports plenty of power
In a
Hurry? Editors choice: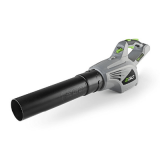 Test Winner: EGO Power+

17
Researched Sources
1.5k
Reviews Considered
13
Hours Researching
16
Products Evaluated
Power Source
Use
Speed
Weight
By Default
Top Ten Electric Leaf Blowers
Criteria Used for Evaluation


Power Source
Before you even think about deciding on your "dream" electric leaf blower, you first need to figure out if you desire a cordless or corded model. You see, electric models will come in both variations and the difference really is night and day. For corded models, you will need the use of an extension cord to power it as you need access to your home's electricity. While you never need to concern yourself with battery life, the cord can become a nuisance and can restrict your mobility at times. However, with corded models, you also should look for some sort of cord lock that will help prevent the cord from accidentally unplugging (as this can get old very quickly).
Now, as for cordless models, these will not require an extension cord as they will run off of some sort of rechargeable battery (oftentimes lithium-ion). While you never need to worry about tangling a cord, the battery life on most of these units is not going to be great. Plus, with variable speed models, if you use them extensively in their highest setting the battery will run out even quicker.


Use
How well a leaf blower performs is mostly indicative of its total power. Other factors could come into play, with some of them being addressed in a hot second, but the power is certainly one of the most critical points of assessment. It really all comes down to what you need the machine for. If you are just going to be using it to clear your driveway and pathways every once in a while, you may not need a machine that can dish out insane amounts of power. Then again, if you do need it for tougher and more demanding tasks, you will want an ample amount of power. Either way, there are quite a few ratings to look out for.
Firstly, for corded blowers and cordless models, respectively, you can look for amperage and voltage as two primary indicators of power. Also, pay attention to the miles per hour and cubic feet per minute (CFM). Many consumers often ask which one is more important and to be honest, you need them both. Miles per hour measures the speed at which the air can exit the unit. Meanwhile, CFM measures the volume of air the unit can move. Having both at high values will only benefit you in the long run.


Speed
For most buyers, this right here is going to be a deal breaker. Thankfully, as was seen throughout this guide, most top-end models will be equipped with a variable speed motor. All this means is that you can run the motor at different speeds and this can allow you to adapt to different situations. As an example, say you simply wanted to blow some leaves into a pile but did not want them to fly everywhere. If you run the unit at its lowest speed, it can reduce the airflow. Then, when you need the extra power, you can turn the dial to either high or turbo (if the system has it).
This is not possible with a single-speed model as what you see is what you get. In order to dictate the airflow, you will merely have to step back more. The more convenient answer is to look for variable speed models (with three speeds being nice).


Weight
Whenever you are dealing with a machine such as this, handling is going to be a major priority. If the unit is too heavy or uncomfortable for you to operate, then who really cares how powerful it is, right? Keep an eye out for a few factors. Firstly, assess the design of the handle itself. What you should be looking for is ergonomics as this will allow for a more comfortable grip to reduce hand fatigue. In addition, the weight of the unit can play a major role. This is also where the corded vs cordless debate comes back into play as with the latter, the attached battery will add more weight.
Plus, the battery can also cause a balance issue. If too much weight is engineered on the front or back, it is going to be awkward to handle the blower. With an even distribution of weight, this will not be an issue, however.
Expert Interviews & Opinions
Most Important Criteria
(According to our experts opinion)
Experts Opinion
Editors Opinion
Users Opinion
By Default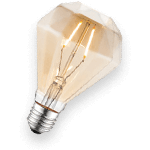 Do the research
The truth is, even though there is a lot that goes into the ultimate decision, a lot of it boils down to what you need from an electric leaf blower. Keep in mind, for longevity purposes, you can also look for brushless motors. These will have an enhanced lifespan as there are no brushes that are going to wear out.
Other Factors to Consider


Durability
All the major features are now out of the way. But, this one last point of interest needs to be addressed. It goes without saying that you, as a consumer, want your products to last a long time. So, with that said, how long do electric leaf blowers actually last? While it certainly depends on how you care for them, which will be addressed later, look for durable housings and overall high-quality components. Even the lighter models can be strenuous on your arms and if you accidentally drop them, having an impact-resistant housing should pay dividends.
Frequently Asked Questions
q:

Are Electric Models Quieter?

a:

Okay, so almost all the important features were documented. This is actually one that was not assessed in the main section of this guide but that does not mean it is not important. In fact, it could be a deal breaker for some consumers. One of the benefits of electric models is that most often, they will be quieter than their gas-powered counterparts. But, that is not always going to be the case.

You see, part of the problem with some electric models is they can have a really annoying high-pitched whine. Some are enough to drive you insane and as a result, would probably cause you to return it. To be sure that a model is not going to be overly-loud, simply analyze the outputted decibel level of the unit (which should be provided by the manufacturer). Anything in the 60s is fairly quiet, as a point of reference.
q:

How Do You Clean Them?

a:

Every so often, you may want to clean your blower. Not only will this make it look nicer but it will also improve the performance. To start, ensure that the battery is removed or that it is not plugged in. From there, you can clean out the main nozzle to remove any debris that is lodged inside with warm water (if it is made out of plastic). As for the actual exterior of the unit, buy a spray bottle and mix a solution of liquid soap and warm water into it (using a little amount of soap). Shake the bottle vigorously to ensure it is mixed and spray it on the exterior. Use a clean cloth to wipe it down and then another to dry it off.
q:

How Do You Keep them Properly Stored?

a:

Okay, so now what do you do when you have completed your blowing tasks and no longer need to use the machine? You do not have to get real fancy with the manner in which you store these machines, to be quite honest. Probably the best means of storage is to hang a sturdy hook from a wall and to then place the machine on it. But, ideally, hang the hook high enough so that there is no risk of potential damage in case a pet or a child begins to play with it.
q:

What About the Batteries?

a:

Ah, but what about the batteries, you may be asking? Let's just say that this is little more complicated than the actual leaf blower itself. Of course, if you have a corded model then you will never have to worry about this. However, if you do have a system that is powered via lithium-ion batteries, then you need to keep a few factors in mind when you are storing them.

For starters, you should never allow the lithium-ion battery to fully discharge. Ideally, you want to leave the battery at around a 20 percent charge (with experts recommending around 40 percent for winter storage). Now, for the actual storage location. Truthfully, you really just need to avoid poorly ventilated and damp areas. Without a doubt, moisture will be the death of your lithium-ion battery. Heck, just see what happens when someone puts pure lithium into the water.
q:

When Should You Use One?

a:

Believe it or not, this question actually gets asked quite frequently amongst the consumer base. It is worth pointing out that although leaf blowers are great tools, other tools can be superior in certain situations. As such, they are not ideal to use all the time. For example, leaf rakes will be a better option when you want to put the finishing touches on your lawn. While the blower will get a majority of the leaves and debris, you have more control with a leaf rake to get the smaller debris. Of course, for removing debris on your sidewalks and driveway, these machines work tremendously.