Best Handheld Steamers
last updated:
Feb 11, 2019
Neatly pressed clothes enhance your look regardless of whether you are trying to land a job, close a deal, or trying to attract someone. However, getting perfectly pressed clothing takes effort and time. The common solution to some is to bring their clothes to a dry cleaner or a laundry store but it will cost you some cash. Others simply do the ironing themselves, which could take up so much time.
With the breakthrough in technology, people have discovered a better way to press clothes and linen and that is through steaming. Way back, steamers are bulky and could not cater to travelers who would like their clothes neatly pressed for events, business meeting, and conventions abroad. Fortunately, things have changed and consumers can now pick the best handheld steamer that they can use at home or they can bring when traveling. These lightweight and portable devices are ergonomically designed to meet the needs of those who cannot spend so much time pressing their clothes or those who cannot spare some cash bringing their suits all the time to laundry stores.
Compared to ironing steaming is a less complicated process that gets the job perfectly done. It is the top choice of many industries like fashion, garments, and broadcast where things may require to be packed and moves most of the time. There are a plethora of choices available in the market these days and to most consumers, finding the best product could be a time consuming and a very confusing task.
This buying guide aims to help you in solving this problem. We have filtered the wide assortment of brands and models and trimmed them down to ten. In the product review section below, you can see each product with their respective pros and cons. This way you can easily pick the best handheld steamer that matches your needs.
In a Hurry? The test winner after 4 hrs of research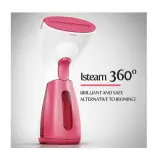 iSteam 360
Why is it better?
Powerful product
Multifunctional
Lightweight
Comes with nano Polymer filter on the water tank to prevent calcification
Free attachments
Can be used in steaming all types of fabric
One-year warranty
Easy to use
Security features
Filter for super dry steaming
Fast heat-up that only takes 25 seconds
In a
Hurry? Editors choice: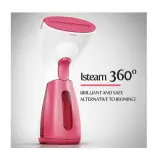 Test Winner: iSteam 360

Value
Use
Durability
Water Capacity
Size
By Default
Criteria Used for Evaluation


Capacity
One of the most criteria that you should a careful consideration when choosing the best steamer is its wattage and voltage.
In contrast with standing steamers, handheld types are also powerful but not as much. A cheaply made product is underpowered and would cost you so much time steaming your clothes because it will take time to heat up and longer time to heat the water. Go for the model that has greater wattage since a higher wattage level connotes much stronger steam.
Voltage is another important factor that you should consider. If you plan to bring the device in your travels, it is crucial that it can run on voltage available in other countries. To be safe, choose a dual voltage model or if buy a voltage adapter so you could use the device wherever place in the world you go.


Use
In addition to the voltage and the wattage of the product, another vital factor that you should give consideration is its heating time.
. One of the main reasons you are getting yourself the best one is because you want to press your clothes quickly. Getting a brand that will keep you waiting for a long time before it finally heats up just defeats your main purpose. Heating time is the length of time it takes for the steamer to heat up. Usually, the heating time of the product is affected by its size.
In other words, a steamer with a bigger size tends to have a longer heat-up time. However, products have improved over time and this becomes less of an issue nowadays. Most steamers take a minute or two to heat up. There are also other brands that can heat-up in as fast as 25 seconds. This is best for those who want to speed up their steaming routine. But a model that can heat up in a minute would do just fine.


Durability
Most consumers are particular in the power and performance of the product. It is for this reason that we included this criterion in this buying guide.
Many believe that the greater the power the steamer has the more stain it can remove and the easier it is to cut through greases and stains. Performance is more of the summary of all the features that the product offers. By this, we mean that it heats up fast and has a standard size reservoir. It is important to note, however, that the size of the water reservoir affects the heat up time. The bigger its size the more steam time you will get. Aside from the tank, it should not spit water at your clothes but offer even steam.


Water Capacity
Aside from those mentioned above, another vital consideration is the capacity or the size of the water tank.
The more volume the reservoir can hold, the greater the number of clothes you can remove wrinkles. However, as a major part of the product, it contributes to the total weight. A bigger water tank could also mean a more bulky product, which can occupy more rooms in your baggage when traveling. In addition, a heavy steamer will easily strain your muscles and could cause fatigue in your arm.


Size
While there are many handheld types that no longer have cords, there are still other models that use electricity to function.
While many value the portability of this type of steamer, a short cord will limit your movement and reach. There are places especially hotels that have limited electrical outlets that would require you to use a longer power cord. A long power cord will make you feel less aggravated.


Ease of Use
Another important criterion that you should give careful consideration is the ease of use. You do not want to use a product that you have a hard time understanding how to make it work. if you plan to use this type of product in streaming clothes that are on the clothes hanger, a model without a long power cord would not be necessary. Look for a model that offers accessories and attachments especially if you plan to use it for cleaning drapes and for steaming clothing with awkward shapes.
Easy to clean
Most consumers prefer a product that is easy to clean. This means that if you want to enjoy this feature you have to look for a product that has a removable water reservoir that is dishwasher friendly. It is also great if the product comes with a clear cleaning and storing instructions so you could properly care for it and prolong its lifespan.


Accessories
Most brands and models are packaged with free accessories or attachments for a more convenient and easy job.
There are brushes, squeegees, and scrubbing pads that could help you remove stains, grease, or dirt. The more accessories there is less complicated and more convenient your usage. Other brands come with interchangeable steam heads, nozzles, and clips.


Value
The best steamer does not necessarily mean that it is the most expensive product.
However, it is important that you choose an economical unit that could also help you save energy. There are cheap products that are easily damaged after several uses and could cause your electric bill to spike. Always check if the price of the product is tantamount to its functionality, efficiency, and features. Usually, the price of the product is determined by the brand, the performance, and its general features. Paying more for a less performing unit could make you regret your choice.
Expert Interviews & Opinions
Most Important Criteria
(According to our experts opinion)
Experts Opinion
Editors Opinion
Users Opinion
By Default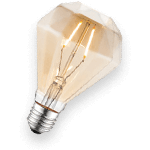 Advanced Features
This is a must-have feature for those who are suffering from joint pain. A continuous steam does not require the user to keep on pressing the steam button that could cause fatigue in the long run. Look for a model that offers an on/off switch rather than a steam trigger. There are also models that offer different temperature control. This is very helpful so you can set the amount of temperature to the type of fabric that you will be steaming. This also prevents the possibility of using the wrong temperature level and damaging your favorite silk shirt.
Frequently Asked Questions
q:

What can I benefit from using handheld steamer for my clothes?

a:

Like iron, steamers can also remove wrinkles out of your clothes but that is their similarity. The iron has a flat hot plate that presses the fabric while a steamer produces uniform steam to remove the wrinkles even without coming into contact with the fabric. A handheld steamer offers many advantages compared to the traditional flat iron. It includes cost and usability and other benefits such as the following:
• Cost-Effective
In a report released by a dry-cleaning industry, people spend approximately $1500 annually on dry cleaning. Using clothes' steamer, you can save more money and cut this expense. Aside from this, you do not have to spend money buying chemicals for your clothes. In addition, steaming preserves the fabric of your clothes and prevents you from prematurely buying replacements.
• Chemical Free
Ironing clothes entail fabric refreshers and starch but you will no longer need these when you use a steamer. This type utilizes water and some brands require distilled preventing the nozzle from becoming clogged because of residue build-up.
• Easy
Compared to other electronic equipment and devices, handheld steamers are very easy to use. You do not need to read the user's manual in full length to be able to operate the unit. While there are several models that come with two or three heat settings, the majority of the models have a switch that contains the on and off. To use this type of steamer, all you have to do is put water on its water tank then plug it to an electrical source. In as fast a couple of minutes, your unit is hot and is ready to do the job. You are not even required to touch the fabric to steam it, it is really that easy.
• Versatile
The main reasons why people buy this type of steamer are because it can steam their clothes fast and easy and because it can fit in their luggage and they can carry it with them wherever they go. However, this type of steamer is also versatile and it can do more than just smoothing your clothes. This is capable of restoring the shape of the clothes by loosening the fibers of the fabric through its power steam. This is ideal especially if you want sweaters and other knitted clothing to look good as new. Aside from clothing, you can also use this type in refreshing curtains, upholstery, and linens. There are several others that use this nifty appliance to deodorize and sanitize their mattresses as the steam can kill bed bugs and mites.
q:

What kind of maintenance should I do with my steamer?

a:

The most important thing that you should do as the owner of this appliance is to take care of it to prolong its lifespan. While it is recommended that you use distilled water in this product, there are several others that use tap water. If this is the case, you will need to descale the water reservoir often. This is very easy to do. Simply fill the water reservoir up with two parts water and one part vinegar. After that, run the steamer until the water reservoir is empty. If the steamer has a removable reservoir, you can wipe it down or you can use a small bottle brush with a soft cloth covering the brush.
Subscribe to our Newsletter