Best Kayaks for Kids
last updated:
Feb 07, 2020
Even if you already own a fantastic and well-designed kayak, it may be best to start your child off with one of their own. In addition to the fact that you may want to go kayaking with your child (or children), buying them their own kayak can be beneficial for them, as well.
Kayaks for kids are going to be a little different than adult versions. Generally speaking, they are going to be smaller, sport less cargo space, and also be better optimized for stability. That is not to say that kids can't use adult kayaks but it may be best to start them off with something simpler.
And, that is where this guide comes into play. With the information that will be provided to you today, you will know exactly how to buy the kayak of your child's dreams.
This is the best product on our list that is currently in stock: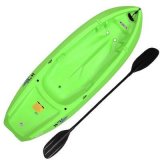 Lifetime Youth Wave
Why is it better?
Engineered of high-density polyethylene
Multiple footrest positions are available
Is pretty stable on the water
In a
Hurry? Editors choice: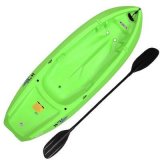 Test Winner: Lifetime Youth Wave

33
Researched Sources
26k
Reviews Considered
8.5
Hours Researching
15
Products Evaluated
Stability
Comfort
Portability
Durability
Features
By Default
Our Top Picks for the Best Kayaks for Kids
Criteria Used for Evaluation


Stability
Arguably the most important aspect of a kids kayak is its stability.
One of the many reasons why so many people love kayaking is because kayaks themselves offer excellent stability. They will not tip over very easily, generally speaking. However, in spite of this, certain models will still sport superior durability, and this may be in your best interest when looking for kid's models.
For kid kayaks, overall performance and speed are not going to be that important. Instead, it should be all about stability. And, this is one of the reasons why kayaks for kids are much shorter. Most will range between six to eight feet, and these lengths will be manageable for most kids.
But, some other features can make certain models stand out. In specific, some designs will feature chines, fins, skegs, etc. Mainly, these will be attached to the kayak, and they will enhance the stability and tracking of the vessel as a whole.
Oh, and as for the whole sit-on-top versus sit-inside kayak debate, both can work just fine. However, sit-on-top models are sometimes preferred for kids due to their simplicity (as getting on and off them is a breeze).


Comfort
The last thing your child will want to do is kayak in an uncomfortable vessel, right?
Leaving off where the previous section ended, do you think your child will prefer to sit in a sit-on-top or sit-inside kayak? The ball is actually in your court on this one as you will best know your child. They may prefer being enclosed in the kayak (which is where sit-inside models come into play) or they may not want to feel cramped inside.
But, no matter which style you choose, there are some additional design features you need to take into consideration. For starters, assess the seat and/or seats (if you want a tandem kayak). Some kayaks will be optimized explicitly with seats that are ergonomically designed for kids. Others will sport seats that can work for both children and adults.
Also, not all models will come with backrests, and these can help to provide support for your child's back. Oh, and you should also not overlook the footwells. Some kayaks will be designed with indentations (footwells), and these can be used as footrests. To allow for different sized children, look for multiple footwells to be implemented.


Portability
Whenever you buy something like a kayak, you will always need to keep portability in mind.
Alright, so this is where you come into play. Your child will not be able to transport their kayak by themselves so you need to know what you can handle. The benefit of kid kayaks is they will generally weigh less than others.
Most will range anywhere from 18 to 35 pounds and will not be too much of a hassle for you. Of course, your child may want to be able to handle the weight too (in case they do tip it over and need to flip it back).
This is also where inflatable kayaks come into play. Many kayaks of this nature will be safe for kids to use and the benefit of them is undoubtedly their portability. As they can be inflated and deflated, you will not need a roof rack to transport them back and forth (which could be a huge plus for you).
Of course, if you go with a hardshell model then you will want to keep an eye out for carrying handles. For easier carrying, look for models with multiple handles (on the sides, front, rear, etc.) so more than one person can help with it.


Durability
Kids can be hard on equipment so it is important to not overlook this section.
Whether you are shopping for adult or kid kayaks, it should always be a priority to look for models that are actually going to last. But, this is somewhat amplified for kids as they naturally will be a bit more careless and reckless out on the water.
This is why so many kayaks for kids will be engineered from high-density polyethylene. At least, this is speaking for hardshell models as inflatable models will typically be made with PVC and other such materials. But, back to polyethylene and yes, it is indeed plastic.
The thing about polyethylene, however, is it is far from cheap and useless plastic and is actually a thermoplastic polymer. And, there are different densities that exist. But, for kayaks, high-density is preferred over medium-density and low-density.
High-density polyethylene is more demanding and expensive to mould but its strength and toughness are worth it. And, because this plastic is molded at higher temperatures, it is less affected by them in general.
Also, this type of plastic has excellent quality control when it comes to the sun. The UV rays that the sun emits can be extremely damaging to outdoor equipment and gear. So, it is nice that high-density polyethylene kayaks can combat this to a degree.


Features
This section is just going to cover a few extra features that you can keep an eye out for.
Now, it is time to dive into some "extra" stuff that can often make some of the most significant differences. For starters, some models will be equipped with self-draining scupper holes. In short, these will be built into kayaks to prevent them from filling up with water. No draining will be necessary with them as they will do all the performing.
Next up, your child may want a room to account for some of their toys or snacks. Now, cargo space and storage compartments are not quite as prevalent on kid models. But, as you saw on the above list, there are options with rear cargo space, dry storage compartments, etc. so you have a few options.
Lastly, some sellers will include some kayak accessories with your purchase. If you do not want to shop separately for a kids kayak paddle, for example, you can find kayaks with one included. Other items (such as kayak covers or pumps for inflatables) will sometimes also be included.
Expert Interviews & Opinions
Most Important Criteria
(According to our experts opinion)
Experts Opinion
Editors Opinion
Users Opinion
By Default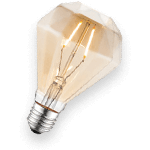 Stability
Most parents out there are going to be looking for ultra-stable kayaks for their kids. And, while kayaks, in general, do offer a superb amount of stability, models specifically designed for kids will offer even more so. As you will see in this section, there are certain features and details that will make some models more stable than others while on the water.
Comfort
Do you want your child complaining about how uncomfortable their kayak is? While even the most comfortable kayaks can get a little tiresome to sit in after too long, it still may be wise to seek them out. The nice aspect about models that are optimized for kids is they will often be more comfortable for them to sit in. There are plenty of other factors to keep in mind, though.
Portability
While kayaking is an enjoyable water activity, if you own your own kayaks, you will need to account for them on your travels. That is where this section becomes so important. Even if the kayak you buy is for your child, you will be the one hauling it around. Kids models will still typically clock in anywhere between 18 to 35 pounds so they will still be somewhat heavy to carry around.
Frequently Asked Questions
q:

What age do children need to be to kayak?

a:

This is one of those questions that you are going to need to figure out yourself. There is no set age where children are just deemed ready to kayak. Everyone is going to be different, but there are some things to keep in mind.

Firstly, if your child is young (say five or six), ensure they know the core basics of swimming and such. Also, place a life jacket on them while they are kayaking (more on that later). For your young children, you can also start with a tandem kayak so you can be with them directly.
q:

How should you kayak with your kids?

a:

Again, this is all up to you but there are some pointers that can be noted for when your child is just starting out. As was just alluded to, you and your child may be more comfortable on a tandem kayak. This can even allow for the workload to be split in half.

Additionally, start them out on quiet and shallower bodies of water. In other words, avoid raging currents and deeper, scarier bodies of water. The best advice is to start slow, to be honest.
q:

Will kayaks tip over easily?

a:

If you have never gone kayaking before, then it is hard to explain just how secure you feel while you are in your kayak. Those who have kayaking experience can relate as kayaks are not prone to tipping. Unless the currents are too strong, most of the time you would have to try to tip over to succeed.

And, once again, kid's models are even more stable and less likely to tip. This should not be a concern for you or your child.
q:

Can two-year-olds go kayaking?

a:

This is pushing it, to be honest. If you were to take a two-year-old child kayaking, you would probably want to keep them in your own kayak. You would never want to allow a child of this age to control a kayak on their own. That would simply be foolish and a recipe for disaster.
q:

How do you ensure your child is safe?

a:

Kayaking is a safe water activity so let's get that out of the way. For any parent skeptical about whether or not to allow their child to kayak, it is safe. But, there are ways to make it safer.

First and foremost, your child needs to be wearing a life jacket. Secondly, you should take them out on calmer bodies of water. Thirdly, and this is going in a different direction, ensure they have sunscreen on and perhaps even a hat to block the sun.
q:

Will life jackets be required?

a:

When buying kayaks for kids, you will also want to ensure that you have life jackets on hand. While the rules and regulations regarding the use of life jackets vary by state, any child on a kayak needs to be wearing a life jacket. That is more a matter of common sense than anything.

It is also important to ensure that the life jackets you have will fit them. If not, you will need to buy new ones that are sized to fit your little ones properly. After all, what is the purpose of a life jacket that fails to keep you afloat?
Subscribe to our Newsletter