Best Punching Bags
last updated:
Feb 07, 2020
Whether you initially, believe it or not, there are a plethora of reasons why one would want to invest in a punching bag. Clearly, if you are performing any physical combat training then it can be of great use. You do not need to have aspirations to be in the UFC to want to use one. What if you merely want to get in a good workout and build up a sweat? Do you know that simply hitting a punching bag can provide an intense cardio workout, as well as enhance specific muscle groups? Oh, and even if you wanted to simply get some anger out you could do so with a punching bag. It is one thing to know you want one and it is an entirely different beast to actually know how to buy one. Well, that is what we want to help you with today.
This is the best product on our list that is currently in stock: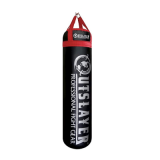 OUTSLAYER
Why is it better?
Backed by a 10-year warranty
It is a well-made design
Ships in a vinyl cover that can be reused
In a
Hurry? Editors choice: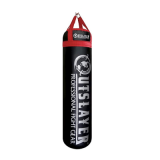 Test Winner: OUTSLAYER

10
Researched Sources
2.4k
Reviews Considered
12
Hours Researching
16
Products Evaluated
Durability
Style
Adjustability
Weight
Accessories
By Default
OUR TOP PICKS FOR THE BEST PUNCHING BAGS
Criteria Used for Evaluation


Durability
Given the fact that you will be beating the snot out of your punching bag, it should probably be able to handle the abuse.
There are really two vital considerations that you need to make in regard to the build quality of any punching bag. The first is what type of material the actual bag is made out of. Now, as you will find on your search, they come in a plethora of different materials. You can find them in different types of leather, canvas and even vinyl. As for which material is superior, that distinction would probably have to go to leather. Now, you have genuine leather which will most likely outlast you and also synthetic leather. The latter is not real leather but does look like it (though it is not nearly as tough and durable). As for canvas and vinyl, the latter is typically cheap and the former (much like leather) will last a long time.
The second consideration you need to make, and this is for bags that need mounting, is if you want nylon straps or chains. Provided either one of them is tough enough to hold the bag for several years, the choice does not matter too much (as far as strength goes). Most heavier-duty bags will use chains, though, so you may prefer them.


Style
There are many different design styles out there and choosing the one you desire is more preference than anything.
Not all punching bags are the same and this is something that is vital to understand. The style and design that you prefer are going to be based solely on your preferences as one style is not necessarily superior to another. But, let's take a look at the various types of styles that are out there. First off, you have traditional heavy bags and also wrecking balls. It really comes down the training that you want to perform. If you want to throw some wicked uppercuts and crosses, go with a wrecking ball. However, for a more martial arts-type regimen you should opt for a full bag.
Of course, you also have free-standing bags that will not need to be mounted. The clear benefit here is you do not need to worry about finding a suitable fixture to hang them from. Then again, an actual hanging bag will better mimic the feeling of actually fighting a person (as it will sway back and forth when you nail it). And then, there is the issue of what the bags should be filled with, in the first place. For the record, some will come pre-filled and others not. No matter, there are different types of fillings that can be used such as fabric and sand. The only issue with sand is it can sometimes sink to the bottom.


Adjustability
This right here is not mandatory, but it is something that you still may want to take into consideration.
Remember when we talked about nylon straps and chains? Well, this is one of the areas where chains can be beneficial. With nylon straps, you will most likely not be able to adjust the height of the bag. However, due to the design of most steel chains, this can be achieved with them. While the adjusting process is nowhere near easy, it at least can be achieved. Oh yeah, and this is one of the areas where free-standing models typically rule.
Most of them will be designed with adjustable heights. It is a bit easier for designers to implement adjustability in these styles as they do not need to be hung from the ceiling. With the ability to adjust the height, you can tailor your workout to a specific area. For instance, if the bag was not high enough, you could elevate it to perform higher kicks and more uniform punches.


Weight
The weight of a model matters more than you may initially realize.
Okay, so you may be asking yourself, why does the weight matter? If you are familiar with this technology at all, you may have heard the notion that you should buy a bag that is roughly half your weight. So, for example, a 250-pound man would buy a model that is roughly 125 pounds (rounding up or down as sellers do not allow for exact weights). The logic is that the bag will not swing around too much due to an astronomical weight difference. There is nothing wrong with this notion, per se, but it is not exactly mandatory and sometimes can be ignored.
The primary reason is when you punch a much lighter bag, it is going to better mimic the movement of an actual opponent. For those of you who are combat training, this may be more effective to improve your accuracy and reflexes. What about heavier bags, though? Well, these come into play when you want to deliver sheer force and want to develop power. Due to their sluggish nature, however, they are not ideal for enhancing your speed and accuracy.


Accessories
Unless you already own all the accessories you need, chances are, you will need some other items and some sellers will include some.
This last section is not mandatory but when you buy a punching bag, you are going to need some additional accessories, both for using the actual bag and also when it comes to mounting one (if it is required). If you do need to mount one, you may want to see if the necessary mounting equipment comes with your purchase (as some sellers will not include these items). Also, what about the gear you may need when you strike the bag? While you can do so bare-knuckled (which will be touched on later), it is advisable to use either hand wraps or boxing gloves. And, if those items are included with your purchase, it is a bonus for you.
Expert Interviews & Opinions
Most Important Criteria
(According to our experts opinion)
Experts Opinion
Editors Opinion
Users Opinion
By Default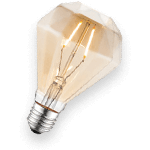 Build Quality
Build quality is always going to be a major area of assessment with anything you ever buy. But, it is always amplified when you are in the market for products that are designed to withstand abuse. Depending on your striking and kicking abilities and power, you may need a bag that is as heavy-duty as they come to really withstand the onslaught you will provide it. So, look for high-quality materials and a heavy-duty suspension system. There are several different styles out there and deciding upon the one you desire is really all up to you. As you will see, each style has its personal benefits and neither one is vastly superior to the other. In fact, you could argue that each and every one of the styles can be suitable for just about anyone. Again, it just comes down to what you are seeking in a punching bag.
Frequently Asked Questions
q:

Does it matter if it has a zipper?

a:

This really comes down to whether or not you buy the bag with it pre-filled or not. Without question, if you buy it without any filling, a zipper will be mandatory as you will need a convenient way to fill it. Otherwise, though, you may want to stick with stitching to prevent any potential issues with the zipper. With that said, most designers will equip their models with heavy-duty zippers if they send it to you without filling.
q:

Can you hang one outside?

a:

Look, in the technical sense, you can place just about anything you want outdoors. However, the issue becomes can the product you are placing outdoors withstand the elements? This not only includes any inclement weather but also the immense power of the sun. As for punching bags, they typically will not be weatherproof. Unless they are coated to be weather-resistant and coated to be UV-resistant, you should probably avoid outdoor use. Of course, what you could do is simply hang it up outdoors and then either place a cover on it or take it down and store it indoors. This could quickly become a nuisance.
q:

Do you need gloves to use one?

a:

Alright, here is the deal; there are some advantages and disadvantages to striking and hitting a punching bag without gloves or hand wrap. As for the disadvantages, it is pretty simple really. The reality is the exterior of the bag will be more durable than your bare hands. Over an extended period of time striking it with bare knuckles, you could develop bruised knuckles, damaged bone structure, and also torn the skin.

At the same time, performing in this manner can strengthen your bones and also the connective tissue of your hands - you need to learn the proper technique if you are going to do this to prevent serious injuries.
q:

Can you leave them hung all the time?

a:

For the record, this question is only alluding to heavy bags that require mounting. With that out of the way, is it a good practice to leave one mounted at all times? While you do not need to worry about damage to your mounting hardware or your ceiling or anything like that, it is advisable to take it down once in a while. Why? The primary reason is due to the filling. You see, after a while, some of the fill will settle and reach the bottom. Thus, you are left with a softer middle and a harder bottom. Simply taking the bag down and rolling it out can do wonders to combat this.
q:

Should you fill a free-standing base with water or sand?

a:

Now, this question right here is specific to free-standing models. Typically, you will fill the bases of these models with either sand or water. Question is, which one is better? Well, each has their benefits. For example, sand will weigh the base down more and will enhance the stability. As for water, it is the more convenient option and is readily accessible. Then again, this is not as stable and can lead to molding, as well as possible leaking.
q:

How much space is needed to hang a heavy bag?

a:

Ideally, you really do not want to feel confined when you are whaling on a punching bag. You do not necessarily need acres of room but you will not enough space to feel comfortable. At the absolute minimum, ensure that the bag has enough room to freely sway back and forth (both on the sides and at the bottom). As for the specifics, you can determine that based on your preferences and what you can achieve practically.
Subscribe to our Newsletter