Best Roman Chair
last updated:
Feb 07, 2020
Chronic lower back pain is incredibly common, and one way to try and alleviate that pain is to build up the muscles in your lower back. There are quite a few exercises that you can do to help build up those lower back muscles, but nothing quite hits them they way the hyperextensions can, and they can only be achieved by using a Roman chair. Don't be fooled by the name- you aren't going to be doing any casual grape eating in this device! Hyperextensions are a simple exercise that basically look like an inverted sit up. This movement, when executed correctly, will not only strengthen your lower back, but it will also hit your glutes and your hamstrings as well. In this guide you will find some of our favorite picks for Roman chairs.
In a Hurry? The test winner after 5 hrs of research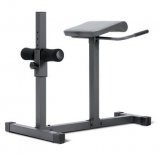 Marcy
Why is it better?
Easy to install
Affordable
Made from high quality materials
In a
Hurry? Editors choice: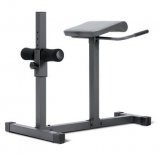 Test Winner: Marcy

2
Researched Sources
23
Reviews Considered
5
Hours Researching
10
Products Evaluated
Ease of Use
Adjustability
Materials
Size
Value
By Default
Criteria Used for Evaluation

Ease of Use
No one likes to spend time that they could be weight training wrestling with complicated instructions and components.
Due to the fact that virtually none of these devices comes fully assembled, we made sure to select designs that were going to be fairly easy to put together. The best way to determine how easy a product is going to be to assemble is to take a look at what past users had to say about each product. If we found that there was an overwhelming number of people complaining about complicated instructions, broken or missing pieces, or too many pieces, we typically moved onto the next product. Common sense dictates that if a product comes in too many pieces, it is going to run the risk of being unstable either from user error, or manufacturing error. Stability is going to be your number one concern with these products, because the act of hyperextending your body leaves you in a vulnerable position if you are working with poor craftsmanship. For most of the designs on our list, assembly took most users between 20-30 minutes to fully assemble, while some of the larger and more complicated units took users from 45 minutes to an hour.

Adjustability
Adjustability refers to how accommodating each unit is going to be of people of various heights, and just how easy it is going to be to make those adjustments.
If you are someone that works out alone, this might not be something that is going to concern you too much. However, if you are working out with friends or family, ease of adjusting is going to be a pretty big issue. For the most part, every option out there on the market offers users some degree of adjustment. Most move the foot rests up and down while the hip rests remain stationary, and others allow users to adjust the hip rest while the footrests remain stationary. All of the designs found on our list have a bar that has a series of holes in it. Users will pull a metal pin out of the base, and then raise or lower the cushion to their desired height. Once they find the right height for them, they simply need to place the pin back into a hole. This function makes adjusting the unit take under 10 seconds. Other brands offer more complicated methods to changing the levels, but we preferred this classic method that is found on virtually all commercial gym equipment.

Materials
What type of material is used to make each product is going to dictate how much weight it is going to be able to hold as well as how long it is going to last you before something breaks.
Hands down, steel is the way to go with these devices. 100 percent of the designs that we selected were made from some type of tubular steel. While tubed steel might not seem like it is more durable than solid steel- that's because it isn't. However, when you start to get into solid steel frames, the weight sometimes triples, and it becomes something that you will likely sell right along with your home because carrying it out is going to be too much of a hassle (not matter how strong it made your lower back!) In addition to the frame, we also took into consideration the quality of materials users for the padding where your hips go. The movement of hyperextensions is something that is already pretty uncomfortable, so you want to select a design that has a cushion that will lighten the pressure a bit. Men are often on the losing end of the comfort battle with these models (if you catch our drift!). For men, you might want to select a design that has dual thigh pads rather that the one singular pad.

Size
Depending on the space that you are working with, space is going to be an issue.
Not everyone is going to have the same amount of room to place specific equipment that is designed to only conquer one specific task. Gym real estate is generally reserved for equipment that can be used for more than one exercise, such as a weight bench or a power tower. That's why many of the designs that we selected for our list are small enough that they can fit neatly in a corner. Some designs are even able to fold in on themselves so that they can be placed into storage or tucked behind a couch when they are not in use. Weigh was also something that we considered when selecting the right size. Sure, it might be small and compact, but is it capable of holding that much weight? Many of the smaller designs have a weight capacity of about 220 pounds, which isn't going to be that much of a issue for most. However, it is important to keep that weigh max in mind if you intend on adding plate weighs to your routine over time. The larger commercial options that typically measure to be about 5 feet long typically have a weight mex of 300-650 pounds, so loading up plates on these designs isn't really going to be that much of an issue.

Value
At the end of the day, we always want to save you a little bit of money when we can.
Due to the fact that these devices are used for one very specific exercise, keeping the price low was something that we certainly considered. While some commercial options are going to land you a pretty big price tag, they typically can be used for more than one thing. Some even come with the addition of a weight bench to add to the types of exercises that you can do. These options may seem expensive, but when you consider the workout you can get from them, we feel that they are an excellent value. Smaller options like that from GoPlus offer one of the most affordable price tags of any of the other out there on the market. However, when selecting a more affordable option, just remember that they typically cannot handle the same level of weight as some one of the higher end options can, and they can sometime be a little wobbly when in use- but they are still going to get the job done.
Expert Interviews & Opinions
Most Important Criteria
(According to our experts opinion)
Experts Opinion
Editors Opinion
Users Opinion
By Default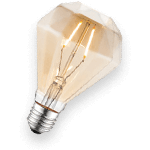 Adjustability
One of the most important things you want to keep in mind is that you are going to need to engage in perfect form in order to get the best results and reduce the risk of injury. One way you can really hurt yourself is if you are using this device on a setting that matches your body type. It's important that you are swinging too far over the edge, but you also want to make sure that your hips come to the end of the unit.
Materials
High quality materials here are going to make all of the difference. We prefer devices that are made out of tubular steel. Using steel in this way will ensure that your unit is strong and secure, but it will also make it a little lighter which means it will be easier to move.
Size
It's always important to take into consideration the space that you are working with. Bigger items that serve more than one function should get the prime real estate in your home gym, while supplementary devices such as this shouldn't take up all that much space.
Frequently Asked Questions
q:

Why do I need one?

a:

Lower back exercises are tricky, because you are always walking a fine line between working your lower back muscles, and throwing out your back. Classic lifts just as deadlifts and weighted squats are designed to really hit those muscle groups, but they can also be pretty dangerous to your spine if your lower back muscles are weak and you aren't practicing textbook form. Body weight exercises such as supermans and planks are good, but they don't allow a wide enough range of motion to really hit those lower back muscles. These products are great because they are set up in such a way to really allow you a wide range of motion that will light up all of those often neglected muscles in your lower back to really build strength in one of the safest ways possible.
q:

What is the proper way to use it?

a:

At first glance, you might brush off this piece of equipment as a medieval roman torture device, but it is quite the opposite! Simply climb aboard and place the back of the ankles on the underside of the footrests. For some designs, these pads are place behind the back the the thigh for a different level of stability (but won't work your back and core quite as much). Then, drape your body over the side of the thigh pads, bending at the hip. With slow movements, bring your body upwards until you are flat. Holding that position at the top, you should be able to feel the muscles working in your lower back. To get even more out of this motion, carefully bring your body just above parallel. With this motion, you should really start to feel it burn into your glutes and hamstrings, as well as your core as well. When lowering, don't just fall back down, or you run the risk of injury. The raising and lowering motion should be under constant tension 100 percent of the time.
q:

What muscle groups does it target?

a:

They are designed to hit your lower back muscles, but it doesn't just stop there. Holding the position in a perfect straight line will strengthen you back. If you take that straight position and just push up a little higher (to hyperextend) you will notice your gutes, hamstring, and even parts of your core getting in on the action. If you are looking for something that is going to hit more muscle groups, designs such as the one we saw from Fitness Reality is perfect for being something that is going to serve more than one function.
q:

Is using this device safe?

a:

Watching users engage in hyperextensions may look uncomfortable, but they are completely safe. In fact, this might be one of the safest lower back exercises out there. However, if you are someone the suffers from chronic lower back pain, there are a few things to consider before jumping right in. The first thing you need to do is to be steady and cautious with all of your movements. You're not swinging your body up into the air like a pendulum- that would be a recipe for disaster. Simply drape your body over the side, and with a slow and deliberate motion, lift your body upwards. For those that have a bad back, you might want to forgo lifting up your body above the horizon for the first few sessions. As with any type of new exercise, if you are unsure about whether or not it is going to work for you, talk to your doctor first.
q:

How can I turn up the intensity?

a:

Ok, so you have been using this device for a few weeks and now you can bang out sets of 20 without blinking an eye. Now what? To make things a little bit more challenging, get some weight involved. Some users like to use dumbbells to add a little bit of extra weigh, but we prefer to use plates. With a plate of your choice, hug it against your chest while you dangle at the bottom, and continue to hold it there while you lift upwards. The general rule here is that the higher that you hold it on your body, the more difficult that it will become. Holding it at your chest is easy mode, holding it behind your head is hard mode, and holding it straight out in front of you is expert mode. Be sure that when you are adding weight that you still use the same level of caution and slow movements as you always would to reduce the risk of injury.
q:

How much room is it going to take up?

a:

The answer to this question lies solely on the design that you select. Many options out there sport a more compact design that will allow users to use them in their living room, and then allowing them to fold it in half and tuck behind the sofa while no in use. While this seems ideal, the downside to these options is that they often aren't very tough, and aren't capable of sustaining higher weights. Larger options that are considered to be light commercial or commercial typically measure to be about in the 5 foot range long, give or take a few inches. These larger designs are going to take up a good deal of room in your home gym, but the payoff lies in the stability of the unit, as well as the potential weight capacity as well as innovative designs that will allow the user to engage in other exercises.
Subscribe to our Newsletter