Best Shower Head
last updated:
Feb 07, 2020
Did you know that the average person uses about 25 gallons of water for a 10 minute shower? That equates to about 9,125 gallons a year for a single person! Investing in a nozzle that has an eco function or that produces less than 2.5 gallons per minute will help a great deal by saving water and lowering your energy bills. However, a nozzle that has a drippy and weak stream or that doesn't provide enough pressure to wash all of the suds out of your hair is something that will follow you throughout your day. Many of the designs can provide users with enough pressure while still having a positive impact on the environment. In this guide, you will find some of the best products out there on the market that will help you get your day started off right.
In a Hurry? The test winner after 5 hrs of research

AquaDance
Why is it better?
Easy to install
Affordable
Adjustable nozzle
In a
Hurry? Editors choice:

Test Winner: AquaDance

2
Interviewed Experts
2
Researched Sources
10,000
Total Readers
15
Reviews Considered
5
Hours Researching
10
Products Evaluated
Adjustability
Effectiveness
Materials
Size
Value
By Default
Criteria Used for Evaluation


Adjustability
This is an important feature because it determines the type of stream that is going to work for you.
As human beings, we like to have a lot of options, and we wanted to select styles that offered that to you. We loved products that allowed the user to adjust the stream coming from their nozzle with just the turn of a dial. Typical streams that were most prevalent with most models were the rainfall option, power stream option, and a pulsing massage options- which was a little hit or miss amongst most users. We also gravitated towards options that had an additional nozzles mounted to the base that was attached to a hose to create a handheld option. These designs are not only perfect for users looking to spot clean or need something that is going to be able to reach the top of their head (if they're tall), but they also serve a few other functions as well. Most users like the handheld option because it makes cleaning their pets a lot easier, and it works for cleaning household gear such as mini blinds and houseplants.


Effectiveness
Hands down- this is the most important feature that we considered. If you have a product that isn't very effective, then you just aren't going to have that same spring in your step with all of that leftover shampoo in your hair.
What we discovered is that there is a limit to how much power these devices can put out, and that number is determined by the EPA in an effort to conserve power and water. Almost every product on our list puts out maximum pressure that is allowed by the EPA, and that is 2.5 gallons per minute. For some users that like a stream comparable to a firehose, that just isn't going to be powerful enough. In that case, we made sure to select brands that had a pressure indicator that was easy to remove so that users wouldn't have to back by 2.5 gallons per minute. It's important to consider, however, that selecting an eco friendly option will not only make the planet happy, but it will also benefit your energy bills as well.


Materials
Just like with any type of gear, the materials used to make it is going to be the recipe for a long lasting unit.
For the more affordable models, ABS plastic is the way to go. These options typically don't have the same weight as metal options, and some may be prone to cracking on a long enough timeline, but they typically hold up quite well with extended use. Plus, these ABS designs are coated in a layer of chrome that make them a little bit more durable, but it also makes them easier to clean. One thing that we noticed some companies offered was a jet based composed of silicon. This is a fantastic addition because it provides a surface that makes lime and water deposits more difficult to accumulate. Plus, when they do start to accumulate, cleaning the base is much easier than their plastic or metal counterparts. If you are looking for something that is going to be a permanent fixture in your home, you might way to dish out a little bit of extra money and opt for a metal frame. However, if you like to change up the look and feel of your device every few years, an incredibly affordable plastic option is going to be your best bet.


Size
The size and diameter of a device is going to be a good indicator of how powerful it is going to be.
Designs that measure to be about 3 inches in diameter aren't going to provide a whole lot of square footage in terms of water distribution. This means that you are going to have to walk up to the stream and let it hit you, instead of walking into a misty water box. The benefit of the smaller bases is that it generally means that the stream is going to be a lot more powerful. Designs that have a base that is over 4 inches typically provide a weaker stream that is going to cover a lot more square footage in your tub. The downside to these styles is that it isn't going to be as powerful. But the size of the nozzle isn't the only thing that we considered when it comes to size. We also looked at the length of the hose for options that come with a handheld unit. Of course, you aren't going to be using this outside in your garden, so you probably assume that the length won't matter that much- but you would be wrong. If you are using it to do things like wash a pet or a piece of furniture, you are really going to want something that is going to be able to reach all the way down to the bottom and still leave you some maneuverability room for those squirmy pooches.


Value
Last but not least- we wanted to save you a little bit of money where we could.
The cost of these devices are a little bit all over the map. There are some that will set you back about the same amount that you would a decent microwave, while there are others that cost the same amount as a bottle of shampoo. The way we looked at it was that there is a federal limit to how much power these devices can put out (2.5GPM), so the higher end designs cannot possibly use more water or be more powerful. These higher end options most likely cost more because they are made from solid materials (such as stainless steel), and they boast a sleek and modern design. In terms of power, however, they legally are not going to be able to compete with many of the modestly priced options. That's why we wanted to stick to designs that were highly regarded by users, and that had a price tag that ran about in the middle of the road.
Expert Interviews & Opinions
Most Important Criteria
(According to our experts opinion)
Experts Opinion
Editors Opinion
Users Opinion
By Default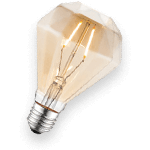 Adjustability
Many designs on the market offer users the ability to change the different type of stream from powerful options to more gentle streams. It is important to keep in mind that these options are going to be just a little bit more difficult to clean because there are more moving parts in comparison to options that only have one setting.
Effectiveness
Water pressure is going to be the trick to getting all of that shampoo out of your hair. Keep an eye on how many gallons per minute each unit moves. 2.5 is the industry standard, but many water conscious users feel that 2 GPM is great for conserving a good deal of water while still offering a powerful enough stream to rinse off all of those suds.
Materials
The materials used for each unit are going to determine how well it is going to hold up to daily use. ABS plastic that is coated in chrome is great because it will hold up over time, but it still comes in at an affordable price point. The downside to this material is that it has a tendency to crack on a long enough timeline, but the price point makes it sting less when you need to replace it.
Frequently Asked Questions
q:

Why can I only purchase options that offer 2.5 gallons of water per minute?

a:

You might have noticed that there seems to be a cap as far as water pressure is concerned. This is because the EPA regulates that all nozzles offered for sale can not exceed 2.5 gallons per minutes. Now, this doesn't mean that the EPA is going to bust down your door and arrest you if your nozzle produces more than that, but it means that Captain Planet might want to speak to you about water conservation. Some find that 2.5 GPM doesn't produce enough power to really kick off the grime after a long day of outdoor adventures, so many companies offer an easy way to remove the water regulator in an effort to create a more powerful stream.
q:

Will using a eco friendly option really save all that much water?

a:

When you hop in the tub to hose off after a long day, a 2.5 GPM nozzle uses about 20 gallons of water if you are in there for about 10 minutes. If you shower every day (as you should!) you will save, on average, about 1,825 gallons of water simply from swapping out your 2.5 GPM nozzle to a 2.0 nozzle. That's a lot of water!
q:

What are hand held models used for?

a:

You might have noticed that a lot of options out there on the market often supplement their mounted models with the addition of a hand held option that mounts to the base and has a long stainless steel hose. So, what exactly are these used for? Some users prefer this method because it allows them to do some serious spot cleaning to focus the jets on their hair to ensure that they get every last sud to rinse down the drain instead building up on their hair. They can also be used to to hose down all of your furry friends like they would get cleaned at the groomer. Washing your pets with just a tub and a faucet can be a terrible experience for both you and your pet, so using a hand held nozzle makes the experience easier on everyone involved.
q:

Are they easy to clean?

a:

No one likes to do the dreaded tasks of cleaning the bathroom, because the grime that can accumulate in the tub is some of the most difficult grime to remove. These units are often used more than once a day, and that means that deposits from your water are going to built up on the surface by the jets. We found that companies that use silicon bases are typically a little more resistant to water deposit build up, and they are generally easier to clean. For solid metal bases, most experts suggest that you are going to need to remove the jets from the base. Using an old toothbrush and vinegar, gently brush along the surface of the jets. For lime deposits inside of the jets, we suggested using a toothpick to poke through the opening to ensure that it will work just as good as the first day that you purchased it.
q:

What is the difference between the various settings?

a:

Many options out there allow users to switch between a number of different jet settings. Most can achieve this simply by turning the base until it clicks on a certain jet pattern. The gentle rain setting found on most is exactly as it sounds. The water pressure diminishes a bit, and it feels as if you are standing under a gentle rain cloud. While some users feel that this setting is wonderful and relaxing, other find that it doesn't offer enough power to rinse all of the suds out of their hair. For those users, they may benefit from the sharp stream setting. This option may not cover as much square footage as the rain option, but it will ensure that it will kick up all of the dust from the day off of your skin and down the drain. The last function offered is probably the one that will get used the least: the pulsing option. This is designed to give you a massage by pulsing the water. While it may feel good, most users feel this isn't effective enough to really get clean.
q:

What size base should I select?

a:

From what we gathered, there is a range in base sizes that start out at about 3 inches in diameter and run up to about 8 inches in diameter. Those that are designed to be a little bit on the narrow size tend to have a little bit more pressure to the because the water has less places to travel that would cause it to become weak. If you are someone that like base to have pressure of a fire hose, you might want to try out the 3-4 inch base designs. Options that have a base that are over 4 inches typically are designed to cover more square footage in your tub, but at the risk of lessening the power of the stream. If you like the rainfall options out there on the market, you may benefit more from the base designs that measure to be between 4-8 inches in diameter.