Best Sit-Up Benches
last updated:
Mar 04, 2020
If you're considering buying a sit-up bench, you're not alone. After all, doing sit-ups regularly (and correctly) can yield you a host of benefits. Some of these include an aesthetic core, improved posture, reduced back pain, and a strengthened diaphragm.
While it's possible to perform sit-ups without equipment, doing so actually limits the number of muscle groups you can train. To make your workout as comprehensive as possible, you'll need a sit-up bench. Many modern benches are adjustable, making it possible to workout using different angles and from different positions. Not only does this give you added control, but it also allows you to safely and effectively perform a variety of exercises that can help strengthen more than just your core, like decline chest presses, leg lifts, and back raises.
Learn more about the 10 best sit up benches on the market today in the guide below.
In a Hurry? The test winner after 2.75 hrs of research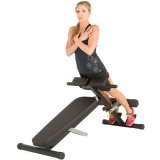 Fitness Reality X-Class
Why is it better?
Can hold 650 pounds of weight
Can accommodate users up to six-foot-four inches in height
The covering is sweat and moisture-resistant
In a
Hurry? Editors choice: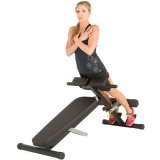 Test Winner: Fitness Reality X-Class

4
Researched Sources
20
Reviews Considered
2.75
Hours Researching
15
Products Evaluated
Durability
Features
Adjustability
Comfort
Portability
By Default
OUR TOP PICKS FOR THE BEST SIT-UP BENCHES
Criteria Used for Evaluation


Durability
It is simple ladies and gentlemen. You want your product to last a long time and the only way to ensure that is with a strong build and quality materials.
You could compile 1000 different types of products and 99 percent of them would be partially reliant on how well they were built. Well, sit-up benches would fall into that product list as their build quality is arguably more important than anything else. When it comes to assessing the durability of any one model, though, there are two main areas to look at. Firstly is the structural support system (or the frame, in other words). Most of the time, the frame will be made of steel. Now, some designers will indicate the gauge of steel they use and this can be a telling sign of the strength. The gauge merely represents the thickness of the metal and as the number increases, the thickness decreases by 10 percent. Some sellers will also inform you of their model's weight limit (which can be as little as 200 pounds or as great as 650 pounds).
In addition to this, most frames will be powder coated and this is important. Powder coating is a special finish that enhances the metal's resistance to wear, fading, chipping and scratching. The second area to assess is the upholstery. Look for highly durable vinyl that has been double-stitched as if the pad begins to wear down, your comfort level will decrease.


Features
While there are not too many features to look out for, the ones that are there are very important.
As you will quickly find out when you spend a little time conducting research on sit-up benches, they are typically not outfitted with an abundance of design features. With that in mind, there are a few that will come to the forefront and these are the ones you want to keep a special eye out for. For example, a support handle that makes it easier to mount and dismount. This can easily be overlooked and while it is not necessarily mandatory, it certainly makes things easier. With a simple support handle integrated, it gives you something to hold to when getting on and off the bench. Of course, what about the foam rollers? These are a staple of this technology as they are implemented to provide stabilization for your body. Look for ample padding and ideal placements of the rollers.
Additionally, there are even some minor features that can really make a difference. How about non-slip rubber feet that prevent the bench from moving and from causing damage to hardwood floors? Or, what about non-slip footrests for when you want to perform exercises in the standing position?


Adjustability
Owning a sit-up bench that can be adjusted will change the entire experience.
Technically, this right here is a design feature. But, it deserves special recognition and that is why it earned its own separate section. There are just certain types of products out there that need adjustability. While it is not fair to say that non-adjustable models are incompetent, as one landed on this list, some of you will require nothing less than adjustability. But, even for those models that are adjustable, not all of them will offer the same amount of angles and positions. If you really want a varied experience then you should look for designs that implement over 10 different height adjustments.
Then again, and this you may be wondering, what is so special about having the ability to adjust the height or the tilt angle? As opposed to a bench that rests at a fixed position, having the ability to tilt the angle can increase your range of motion and allow you to perform other exercises. It can also allow you to increase the challenge of the workout. Basically, with a fixed position bench, you may get bored too quickly with it and find the challenge uneventful.


Comfort
You need to buy a model that is comfortable for you, without question.
Whatever you do, do not overlook this section right here. A sit-up bench can be built like a tank and offer you several different tilt angles. However, if you find constant discomfort when using one then you are doing yourself a disservice. Granted the discomfort can be attributed to the design itself and not to poor technique, you may want to get a different design. With that said, how can you determine the comfort level of a model without ever trying it out, in the first place? Well, firstly, look for models that are optimized for your height. If you are a shorter individual then you will not have too much to worry about here. Yet, the opposite is true for taller users. If the bench is not long enough, it will provide discomfort and even could be a safety hazard.
But, you also want to assess the cushioning. When analyzing sit-up benches, you will have the main pad and then also the foam rollers. With the main pad, look for optimal thickness (around two to three inches) and sweat-resistance (which can increase the breathability). As for the foam rollers, as was mentioned earlier, they should be thick enough to provide protection but also optimally placed on the bench itself.
Expert Interviews & Opinions
Most Important Criteria
(According to our experts opinion)
Experts Opinion
Editors Opinion
Users Opinion
By Default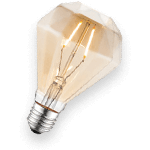 Materials
It really does go without saying that the durability of a sit-up bench is literally everything. It is no coincidence to why you will see nearly every model built with a steel frame, after all. But, not all steel is the same so assess the type of finish and the gauge that is used. Of course, you also need to pay attention to the upholstery as you do not want that to be cheap.
The Little Things
Compared to other machines, the design features of these benches are not as pronounced as other types of exercise machines on the market. Still, there are a few that will be very important to look out for. Some simple features such as non-slip rubber feet and support handles can actually make more of a difference than you may initially realize. And, you can never forget about the foam rollers which are a staple of this technology.
Adjustability
For some of you, owning a sit-up bench that can't be adjusted would be like owning a pair of headphones that had a fixed volume setting. Yes, owning an adjustable model can really make that much of a difference. It really is simple; if you can adjust the height and the angle of the bench then you can transform your workout. You can then increase your range of motion and also enhance the challenge.
Other Factors to Consider


Portability
Here is the reality of the situation; exercise machines of any kind are great and all but they take up room. Unless you have a dedicated exercise room, which some people simply will not have, you may be looking to save as much space as possible. But, remember, you need to buy a model that is tailored to your height. So, it can get tricky. Really, what you want to look for here is if the model can be folded down. Not all sit-up benches will come with the ability to do so. So, do not assume the model you are looking into does. But, with the ability to be folded down, the footprint becomes even smaller and then you can store the bench vertically. Also, some models will come equipped with transportation wheels which can make moving them around easier.
Frequently Asked Questions
q:

How effective are they?

a:

Let's just get this out of the way right now, sit-up benches are only as effective as the user allows them to be. In other words, you have a direct implication on how well one will work. If you have proper technique and develop a consistent workout regimen then you will probably see results. However, if you have no clue what you are doing and go in blind then you may be disappointed with the results. Really, it all comes down to educating yourself. There is this little thing called the world wide web and it can really provide some useful information folks!
q:

How do you assemble one?

a:

Here is the good news; you will not need a degree in engineering to understand the logic behind assembling a normal sit-up bench. The better news is most designers will include an instruction manual with your purchase. Now, whether or not the manual is helpful is dependent on the seller. Typically, though, the assembly process will not be anything too strenuous. Of course, owning the proper tools is also helpful (though no power tools will be required).
q:

Why does your back hurt afterward?

a:

The answer to this question is quite simple and is one that is based on something that was just discussed. If you find that your back is hurting after you have worked out on your bench, it is either due to the design of the bench (lack of cushioning, poor engineering, etc.) or to your lack of form. If it happens with multiple benches, you are either unlucky or it is your form (probably the latter). Again, you need to learn proper technique because, without it, your back can begin to feel pains that should not be persisting.
q:

Can you get injured on one?

a:

First off, let's clarify that there is a difference between being hurt and being injured. The two terms get interchanged quite often but there really is a huge difference between them. If you are hurt, you are merely feeling a sensation of pain (which can be either metal or physical). Yet, when you are injured, it physically means that something is wrong with your body. This could be a tear, broken bone, or severe sprain, for example. So, to now answer this question, yes, you can get physically injured on one. Again, it sounds like a broken record, but it comes back down to technique and safety.
q:

Are they bad for your back?

a:

Have you heard the notion that sit-ups are bad for your back? This question is not being asked to dive head first into the debate but just know the reasons why some people out there believe against doing sit-ups. It basically comes down to what a sit-up is. You see, because they work your hip flexors, they can tug on your lower spine if your hip flexors are too tight or strong. But, this comes back to the beauty of a sit-up bench as it is specially designed to place your body in an appropriate position every time.
q:

How do you correctly perform on one?

a:

This question has been building and building. It seemed appropriate to conclude with this question as it has been drilled into your head to use proper technique on these benches. Now, for the record, you can always access online tutorial videos as this will be a brief overview. To begin, you should always warm up and stretch beforehand. Then, adjust the position of the angle (with the higher angles enhancing the challenge). From there, get on the bench and place your feet between the rollers and then bend your knees in a 90-degree position. Keeping your back straight and making sure not to pull your neck, lift your body up and exhale. When going back down, again, keep your back straight and inhale.
Subscribe to our Newsletter