Great Places in Mexico to Visit During the Winter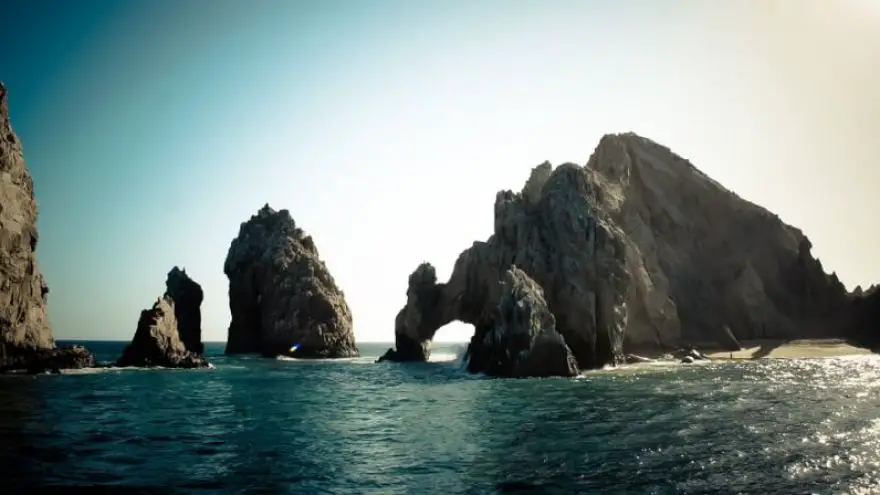 Great Places in Mexico to Visit During the Winter
gearweare.net
For those of us who live in the Northern hemisphere, the middle of winter is when the cold begins to be a drag. The thought of wearing t-shirts, sandals, and shorts in the warm sun and during balmy nights begins to overshadow the appeal of being cozy by the fire; the idea of swimming to cool off seems like a wonderful fantasy; and one has grown tired of starting their car 15 minutes before they have to leave for work. So why not scout out some of the great places in Mexico, and visit them during the winter season.
It is during this time of year that dreams of warm water and sandy beaches begin to dominate the psyche. However, it is also during this time of year that funds are limited since it is just after the holidays. What is needed is a wintertime tropical paradise escape that won't break the bank. With round trip tickets to popular destinations available for under $400 dollars, Mexico in the winter makes a great spot to plan a winter getaway. Furthermore, Mexico is a sprawling country with destinations that are sure to appeal to every type of traveler, and despite the threats posed by hurricane season, has beautiful weather all year long. Keep reading if you want to know more about wintering in Mexico.
   
Cancun – The Spring Break Destination
Flights to Cancun are remarkably cheap, which has made this beach resort town a popular destination for college students from around the world. This city is not just for those looking to party though. It offers gorgeous beaches and is surrounded by natural wonders including jungles and cave systems, making Cancun a great spot to visit in Mexico for nature lovers as well.
Mexico City – The Urban Destination
The largest city in Mexico and the nation's capital, Mexico city offers everything that an urban vacationer seeks. Countless museums, great shopping, and delicious food can all be found here. Cheap airfare into this metropolis also makes it a great spot to launch a larger tour of Mexico.
Guanajuato – The Colorful Destination
This insanely picturesque city is also a world heritage site. Even in photos, it is obvious why this is the care – the buildings in Guanajuato are painted every color in the rainbow and meander up hills for a truly stunning effect. This place is full of old charm and incredibly narrow streets. Historic mines and a mummy museum are two other things should be checked out on a trip to Guanajuato.

San Miguel de Allende – The Colonial Destination
Like Guanajuato, San Miguel de Allende is a historic city that has been declared a UNESCO world heritage site. Being here one gets the sense that they have been transported back in time since the colonial era architecture here has been so wonderfully preserved. While in San Miguel de Allende, make sure to stop by an open-air market and to explore some of the city's historic churches.
Manzanillo – The Fishing Destination
This seaside destination is the perfect spot for the traveler most interested in checking out Mexico's deep-water fishing. Unsurprisingly, Manzanillo is also a great place to enjoy some wonderful seafood. Furthermore, winter is the ideal time to visit this seaside town, since the summers are typically quite rainy.
Acapulco – The Romantic Destination
Acapulco is a popular Mexican resort beach town, particularly for those looking for a romantic getaway. That's because this resort, which was the premier destination for the rich and famous, has now rescinded that title in favor of lower prices that specifically appeal to honeymooners and those traveling on a tighter budget. The fact that the price tag is cheaper doesn't mean this destination is any less beautiful though, and those who visit Acapulco will be able to enjoy an island paradise.
Puerto Vallarta – The Nightlife Destination
Puerto Vallarta has become one of the most luxurious places in Mexico to visit. Situated on the Pacific Coast's Banderas Bay, this resort city offers beautiful beaches as well as delicious cuisine and a unique and ruckus nightlife. Puerto Vallarta has also become known as an international destination within the gay community. The final attraction of Puerto Vallarta is the culture that is easily available within this city. In particular, are the Los Arcos and Church of Our Lady Guadalupe landmarks.
Cozumel – The Island Destination
Although Cozumel has become a popular stop of cruise ships, it has remained quite enough that solitude is still able to be enjoyed here in ample supply. This is because Cozumel is an island, which makes it inherently more difficult to get to than mainland Mexican destinations. Along with peaceful and pristine beaches, unique aspects of Mexico can also be enjoyed here, including its coral reefs and Mayan heritage.
Los Cabos – The Luxurious Destination
The area of Los Cabos includes two resort towns, Cabo San Lucas and San Jose del Cabo, which are some of the most luxurious in Mexico. Those interested in golfing on their vacation should think about coming here. Los Cabos is also known for having some of the most beautiful beaches and oceanside cliffs in the country.
Sayulita – The Surf Destination
This surf town, which is located just North of Puerto Vallarta, offers great waves all year round, but especially in the winter. The swells here are mellow, so Sayulita is an especially great spot for beginner surfers and longboarders.
El Potrero Chico – The Climbing Destination
Just outside of the town of Hidalgo is Potrero Chico Parque, which has become one of the premier sport climbing destinations for American climbers in the winter and generally one of the great palces in Mexico. In fact, winter is the best time to visit, as the heat will be more forgiving during this time of the year. In particular. This area is known for many multi-pitch sport routes at a variety of grades, making El Potrero Chica a wonderful winter destination for all sorts of climbers.

Tulum – The Mayan Destination
Tulum is most famous for being the only spot where coastal Mayan ruins can be found. This beach town also offers solitude, with smaller resorts and quieter beaches than what can be found in the more popular and populous areas of Mexico. While in Tulum, make to trek to Chichen Itza, which is a massive archeological site just an hour's drive up the road.
Most Read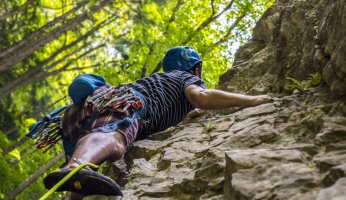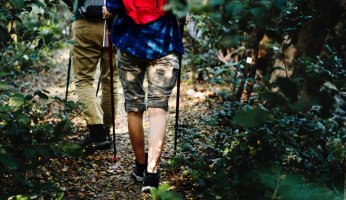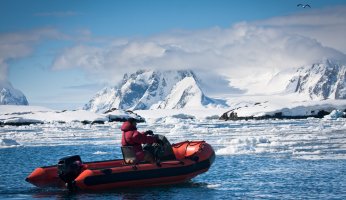 Subscribe to our Newsletter