Great Places to Cool Off This Summer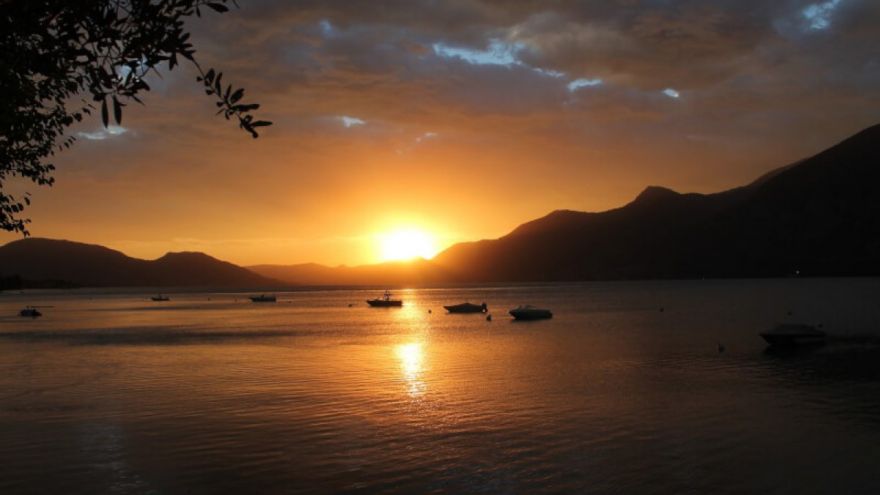 Great Places to Cool Off This Summer
gearweare.net
The hottest part of summer is still ahead. Although the long days and warm nights typically draw more people to spend their time outside, too much heat is a possibility as well. On those days when the temps creep towards 100° Fahrenheit staying indoors with the air conditioner cranked can be quite tempting. Even when the heat is so intense it nears overwhelming, there are opportunities to get outside though. Taking a dip in one of the many swimming holes, lakes, or rivers scattered throughout the country is one option, as is venturing to the coasts or a more northern latitude. Below you will find a list of some of the best places to cool down in the in every corner in the US.
Pictured Rocks National Lakeshore, Michigan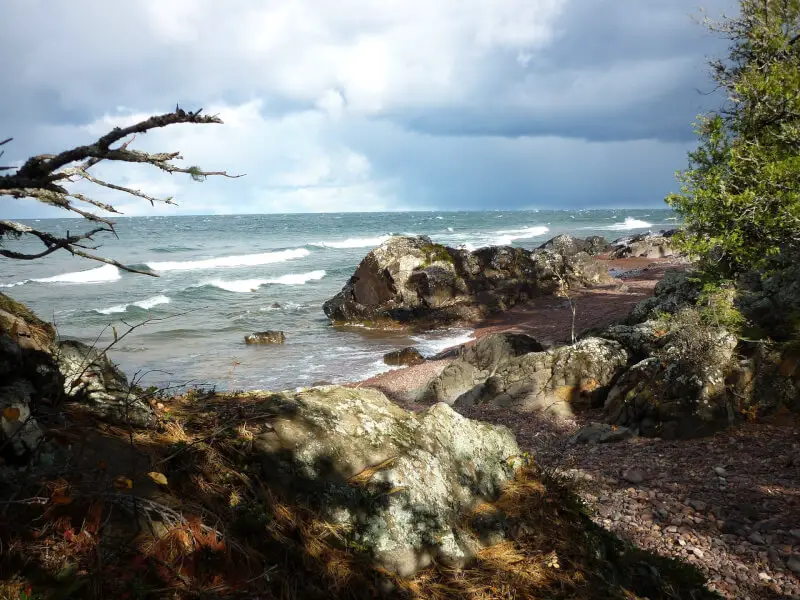 Located on the shores of Lake Superior, this gorgeous area offers both a plethora of activities and pleasant temperatures all summer long. Swimming is allowed, although the water can remain quite chilly even during the warmest months. Boating is, therefore, a more common way to pass the time here, particularly motor boats, since the turbulent waters of Lake Superior can be dangerous for canoes and kayaks. There are miles of sandy beaches to explore at Pictured Rocks, as well as the areas namesake geological features. These cliffs sit right on Lake Superior's edge and stretch as high as 200 feet above the lake's surface, where they offer stunning vistas of colorful rock.
Acadia National Park, Maine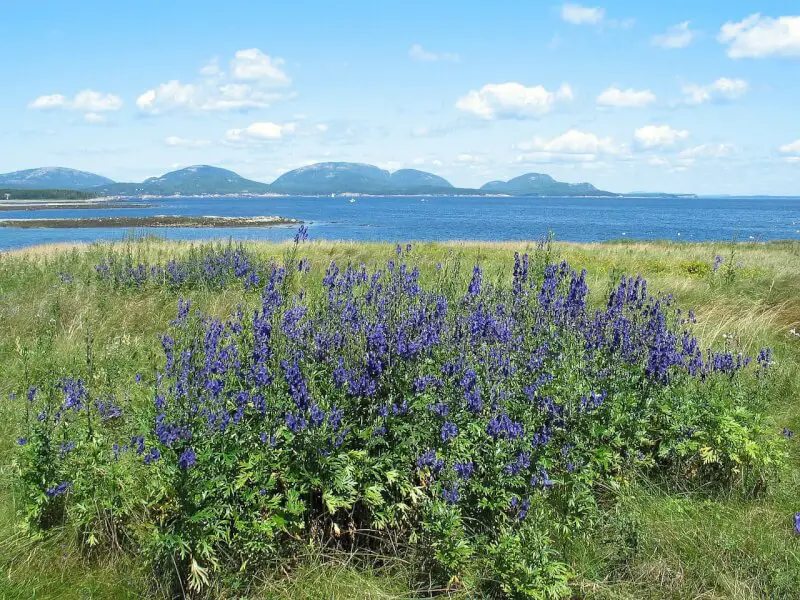 At only a slightly more southern latitude that Pictured Rocks, Acadia National Park is another place that proves heading North is a great way to cool down in the summer. Most of the park can be found on Mount Desert Island, a large island on Maine's central coast that is connected to the mainland via a land bridge. Here you can find thousand foot peaks that sit next to the Atlantic Ocean, making this area one of the most striking along the United States Eastern seaboard. Hiking, biking, rock climbing, and swimming (mostly in lakes) are all popular activities in this park, where temperatures remain temperate all summer long.
Oregon Dunes National Recreation Area, Oregon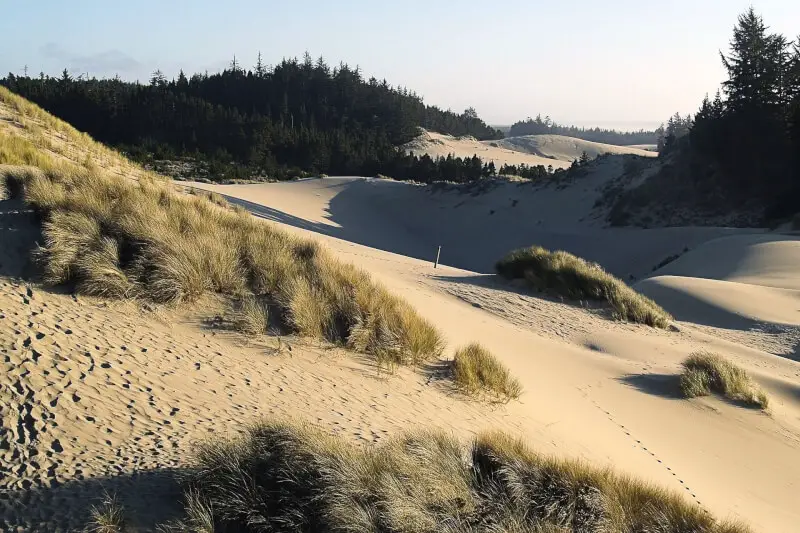 The Oregon Dunes National Recreation Area is home to the largest expense of temperate coastal sand dunes in the United States. Riding ATVs is one of the most popular activities here, with good reason. The large expense of dunes provides ample places to explore that are easily accessible via this mode of transportation. Those wanting to explore via their feet are also in luck though, as this area offers many hikes that provide exploration of the dunes as well as wetlands, beaches, and tree islands, which are small collections of trees on a dune, remnants of an old forest that is now buried under the sand.
Jacob's Well Natural Area, Texas
Texas gets quite hot in the summer, so any trips taken here during this time of year should center around water. Luckily there are plenty of watery locations to choose from, including Jacob's Well Natural Area. This is a truly special spot, where one can go for a quick dip or embark on an epic dive into the second largest underwater cave in the US. The water here is temperate, consistently hovering just below 70° Fahrenheit, making it perfectly comfortable whichever activity one chooses to engage in. Understandably, most people who visit this site just go for a dip and maybe a short dive to a comfortable depth, since a true drive requires expertise and gear that only those dedicated to the sport of cave diving poses.
Slide Rock State Park, Arizona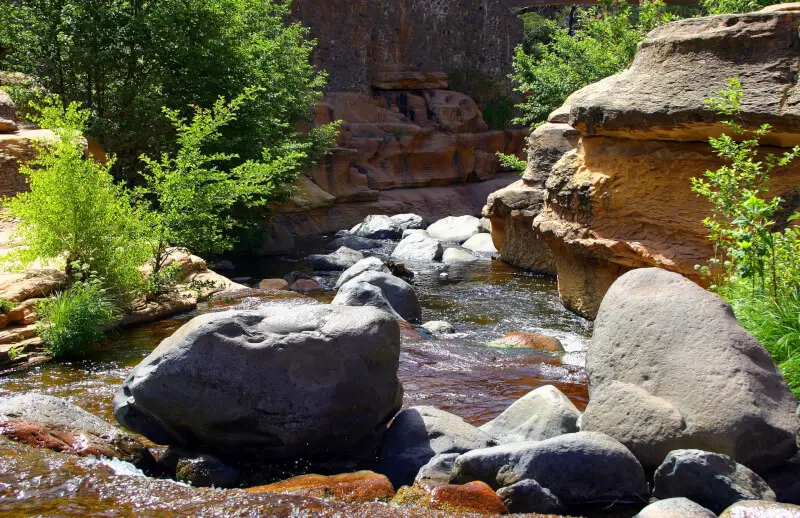 The main attraction at Slide Rock State Park, located in beautiful Sedona, is a half mile length of Oak Creek that is open to swimming. This area is particularly popular for the sandstone formations that line the creek bed, which have been polished to form natural water slides. The longest of these slides is a whopping 80 feet long! The soft nature of the sandstone rock found in this area coupled with algae that grows on the surface of the rocks is what makes them slippery enough to allow one to slide. This slickness also means that caution must be taken when walking out of the water, as it is quite easy to fall. Those looking for something else to do when they are done swimming at Slide Rock can go for a short hike, fish, or visit the apple orchard located within the park.
Cummins Falls State Park, Tennessee
This small state park contains a disproportionate amount of scenic beauty in the form of Cummins Falls. At 75 feet high, this waterfall is the largest in Tennessee. Although it is stunning to look at, the real draw of Cummins Falls is the swimming hole that can be found at its base. Getting to the bottom of the falls is a trek that requires one to scramble steep and variable terrain, and should only be attempted by athletic individuals. Those who feel unprepared for the hike down can view Cummins Falls from an overlook that is less than a half mile from the parking lot.
Kiawah Beachwalker Park, South Carolina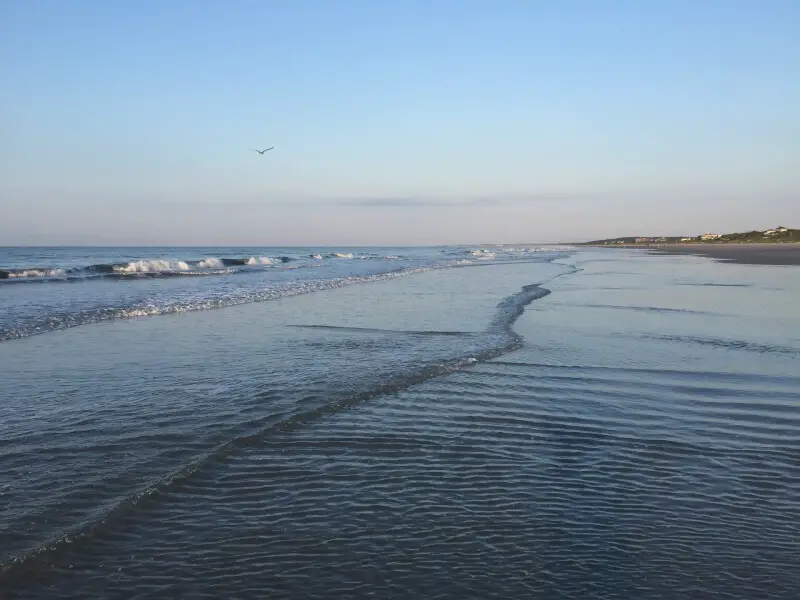 Found on stunning Kiawah Island, and containing the only public beaches on this barrier island, Kiawah Beachwalker Park is made up of 11 miles of pristine beachfront. Access to the Kiawah River is also available here. The amenities in the park include a picnic area and restrooms year-round, and a snack bar, outdoor showers, and lifeguards during the busiest park of the year. Due to its immense popularity, the parking area for Beachwalker Park fills up quickly during the summer months. Carpooling and planning on getting to the park early are both recommended to make parking easier.
Most Read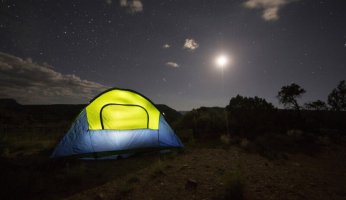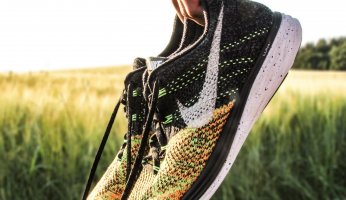 Subscribe to our Newsletter