The Rules and Regulations for Cutting Your Own Christmas Tree
Cutting down your own Christmas tree is a great way to get into the holiday spirit. There are two ways that one can go about this super fun and festive activity. The first, and the more mainstream way is to go to a Christmas tree farm, where you will be provided with a saw and allowed to wander the fields of live trees until you find one that has the look you want and cut it down. The second way to cut your own tree is from the woods themselves. Although these trees are likely to be scragglier than their farmed cousins (think Charlie Brown), they will also bring more personality to your holiday festivities. Heading into the woods to cut one's own tree is also offers a level of adventure that can't be found when picking out a farmed tree, and makes a much better story to tell your guests over Christmas dinner.
Don't just head into any forest and cut down the first attractive tree you see though, as there are many rules, regulations, and guidelines for which trees from where you are able to bring home. Furthermore, the procedures vary from area to area, so make sure to find and thoroughly read all the parameters set for the forest where you will be getting your tree.
Abiding by the rules isn't just a matter of staying within the law – proper adherence can actually help the forest become healthier. This is because wildfires, which used to burn through the forest far more frequently, had the effect of thinning the forest. Although these fires would kill off many trees, they would also create an environment where the trees that remained grew more robustly and healthily. The overcrowding of trees that occurs in many forests today means that trees compete more vigorously for limited natural resources. Those that win out in this battle of the fittest do so under more stressful conditions than their ancestors, which leaves even those trees that win out stunted and weak.
It may seem like an oxymoron that cutting a tree from the forest actually helps that forest. Still, in the climate of current forest management practices, this is unequivocally the case. For these reasons, regional US Forest Services and Bureau of Land Management Departments set aside a certain number of permits for Christmas trees each year. Read on to learn more about how to get these permits and the rules that typically govern them.
Obtaining a Christmas Tree Permit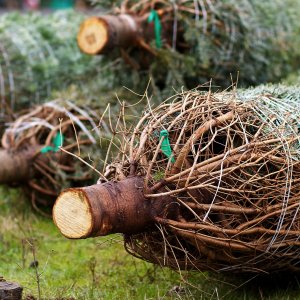 Christmas tree permits are available all over the country, from places as far-flung as Florida to the Rockies. These permits can be obtained in a number of different ways:
From the local forest district. Just go in and ask for one!
Permits can be obtained through the mail. However, sometimes it can take a while to get a permit this way, so make sure to double check that you will be able to get it by the time you want your tree. You also want to make sure that you'll get it before the permit expires.
Some outdoor recreation stores, like REI, carry Christmas tree permits.
The ways that permits can be obtained varies from area to area and park to park. The best way to find out how to get one is to check in with the local forest service by either visiting their website or giving them a call.
Most permits are quite cheap, costing about $10. A more expensive permit may be required for excessively tall trees, but these will still be significantly cheaper than what you can expect to pay for a farmed tree.
The Basic Rules for Cutting a Christmas Tree from the Forest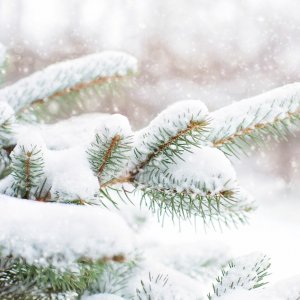 Taking a tree from the forest should not be done in a haphazard fashion – there are rules to which trees can be cut. Breaking these rules can result in hefty fines. Furthermore, there is a moral component to not following the rules since they ensure that the forest reaps the ecological benefits of the harvesting of its trees. On the flip side, breaking the rules can cause more harm than good to the forest. Needless to say, all forest service rules should be followed when cutting your own Christmas tree.
The actual rules and regulations for cutting a Christmas tree vary depending on where you are, but here are some of the basics that apply almost everywhere:
Only cut trees from the area designated on your permit. In some cases, this may be an entire forest, while in others it may be a very specific location.
Some forests only allow the cutting of certain types of trees. Make sure you know what that type of tree is and what it looks like before heading into the forest.
The chosen tree must be no thicker than 6" in diameter. This ensures that old growth trees will remain in the forest.
Never cut the top off a tree. After the tree is removed, only the stump should remain and this stump should be 6" tall or shorter
Choose trees that are growing near other trees. This simultaneously helps to thin the forest and ensures bare spots do not develop.
Many areas have restrictions in terms of how close the cut trees can be to roads, campgrounds, and other recreation sites. Furthermore, trees must be a certain distance from streams, rivers, lakes, ponds, and wetlands. Double check the distance requirements before heading out to cut your tree.
Make sure to display your tree tag on the tree from the time it is cut until you reach your home.
Once you get your tree home, the most important thing to remember for keeping your tree fresh is water, water, water! Check the water in your tree stand on a daily basis and it should last you through the holidays no problem.
Most Read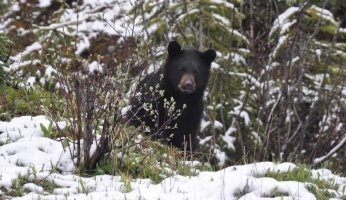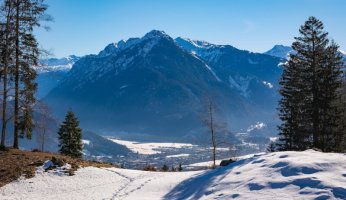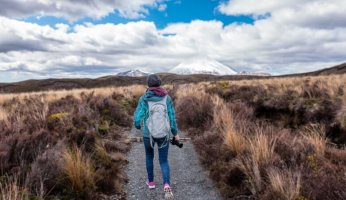 Subscribe to our Newsletter