How to Choose the Perfect Daypack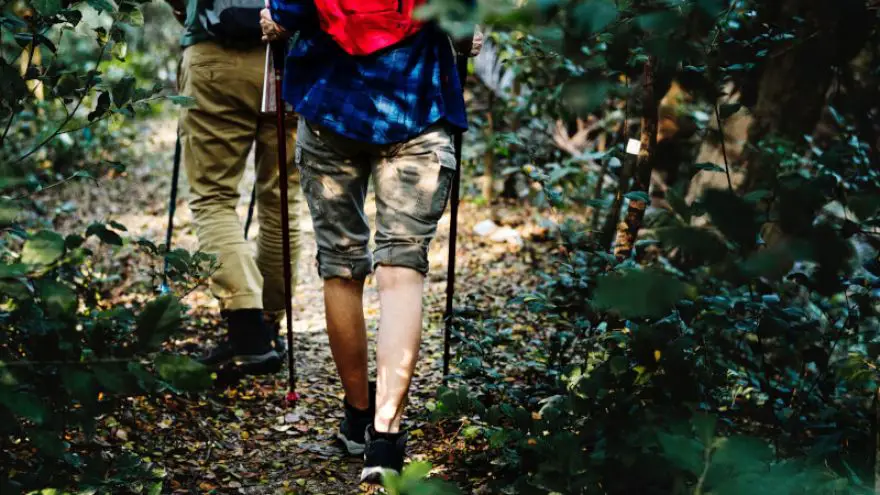 How to Choose the Perfect Daypack
gearweare.net
Although purses and satchels may be stylish, nothing can beat the utility of a backpack. This is especially true for those who spend a significant amount of time adventuring in the outdoors, where being able to comfortably carry everything you need while keeping your hands free and your bag secure is crucial. Backpacks are also useful for carrying everything you need to work or school and for travelers who want to remain versatile and lightweight on the road. There is a lot on an outdoors person's mind when wondering how to choose perfect daypack and our experts are here to answer that question.
Backpacks come in a variety of sizes, ranging from quite minimal to large enough to fit a small adult. If the activities you will primarily be using your backpack for will be done in one day, you will want to get a daypack.
A daypack is a broad category though, that includes packs of dramatically different sizes and designed for very different activities. Figuring out which one will be the best for you is therefore not as easy as picking the one you like the look of the most. There are a number of factors that you need to think about to discern where you should concentrate your search. Ideally, you will also get the chance to try on some daypacks before purchasing one. In this article, everything you need to know about the different types of daypacks is explained. Other factors that need to be considered when choosing a daypack are also briefly laid out.
Consider Your Hobbies
The first thing you need to think about before purchasing a daypack is why you are purchasing that daypack. In other words, what activities will you be doing when you use this pack. Daypacks primarily used for hiking, biking, and school all have different features that optimize their utility in that particular setting. Furthermore, if you are going to be using your backpack for multiple activities you will want to factor each activity into the back you purchase. I recommend prioritizing the activity that the bag will be used most often. For example, I have a climbing pack that I also use as a day hiking pack. Since I spend more time climbing than hiking though, I got a climbing backpack that can work as a hiking backpack and not the other way around.
A hiking daypack will have features such as exterior water bottle pockets and be designed to maximize comfort and support. For that purpose, these tend to have more and larger straps. They may also have some external straps that can be used to secure gear such as polls and snowshoes. Some lightweight backpackers also use larger hiking daypacks.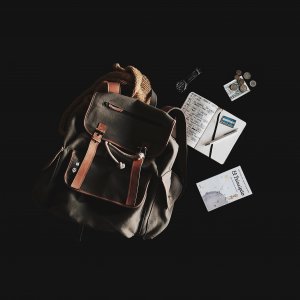 Climbing daypacks will have a narrow profile, making them easier to navigate across difficult (often vertical) terrain. They may have external features, like gear loops or daisy chains, that make it easy to secure your gear or the pack itself while climbing. Backcountry shredders also need a way to carry their gear. They should choose an alpine or touring daypack, which will have places to externally mount skies (or a snowboard) and poles when they are not needed. These slim backpacks, designed not impede movement, also often have an easy to access pocket specifically design for your shovel, beacon, and probe.
Like the previous two types of daypacks, biking daypacks should also allow for versatility of movement. These tend to be more minimal so that they won't interfere with movement or create wind resistance. Small waist belts are therefore quite typical on this type of pack. Running daypacks are also quite minimal, built to carry the bare necessities and nothing more. They are typically hydration compatible and include enough space for a layer, some food, and your keys wallet and phone.
Although running daypacks are the only packs on this list that often include a hydration bladder, most daypacks made these days will be compatible with a hydration bladder. Most will also have a chest and waist strap, although the thickness, padding, and strength of these straps will vary depending on what the backpack is designed for.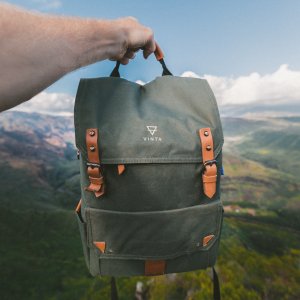 There is also a category of daypack specifically designed for day to day life. These backpacks are known as travel, school, or commuting daypacks. The major difference between them and other types of daypacks are specialized packets designed for organization. This means multiple pockets within the main compartment that can house a computer, books, or folders, as well as smaller pockets for items such as pens and lunch. This type of backpack is especially useful for those who commute to work or school by public transportation or bikes, which may mean carrying a pack with heavy books for a significant period of time.
Other Factors to Consider
Now that you understand the different type of daypacks that are on the market, there are a number of other factors that you need to consider.
Size – The optimal size for most daypacks is 20 to 35 liters. However, some, including winter hikers and multi-pitch climbers, may need a daypack that can accommodate more gear. For this reason daypacks as large as 45 liters can be found. It should also be noted that smaller daypacks are also available. These are ideal for aerobic workouts, like running and road biking, where weight matters and the gear you need is minimal.
Frame Type – Daypacks either have an internal frame or are frameless. Frames are heavier and heftier but allow for more comfort under heavy loads. Frameless packs are lighter and pack down easier, but can be uncomfortable when carrying heavy things.
Pack Access – This is how one gets into the pack. Most daypacks have top access only. When packing these make sure to put the things you will need sooner at the top. Other daypacks may have front access instead, or bottom or side access as well, making it easier to get to everything in your pack at the same time.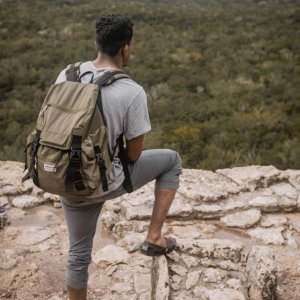 Fit – Once you have figured out exactly the type of daypack that you want, you need to make sure that you choose one that fits you right. Backpacks are built to fit different torso lengths – with the waist belt sitting a few inches about your hips the straps should be comfortably snug on your shoulders. Many backpacks are made with as unisex, but some are specially designed for the smaller size and specific body shape of women. Children's' packs are also available. For more information on correctly sizing, REI offers great step-by-step directions.
Another great product we reviewed is the Tortuga Setout Packable Daypack, so make sure to check it out as well.
Other Features – There are other features that may be important to you in a backpack, such as hydration compatibility, breathable mesh, and a rain cover. Look for these features once you have narrowed your search to the packs that will fit your needs and your body correctly.
Most Read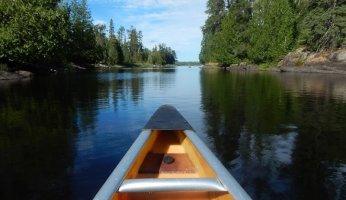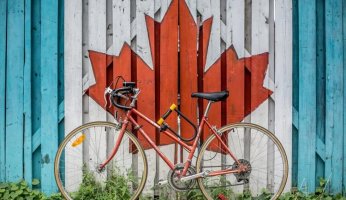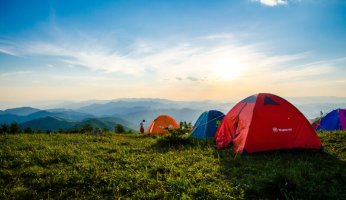 Subscribe to our Newsletter