How To Prepare For A Winter Trek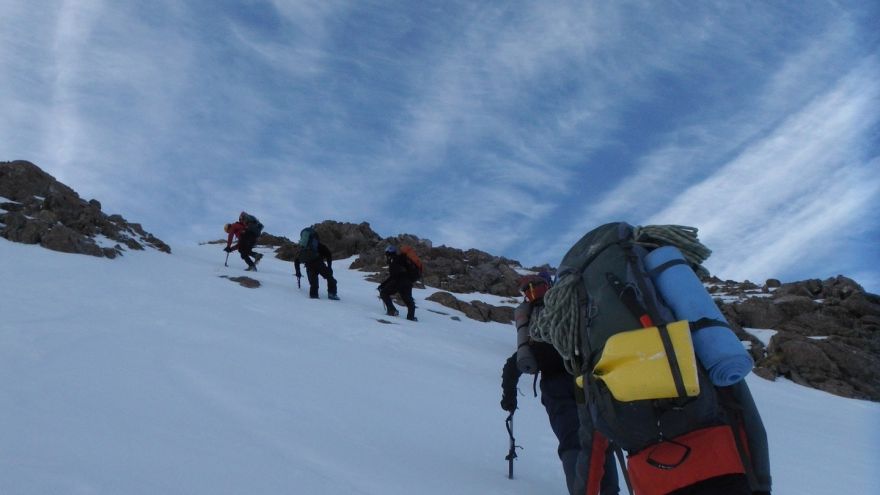 How To Prepare For A Winter Trek
gearweare.net
There's something special about taking a hike during the winter. When you see the world covered in a blanket of snow, it just adds a beauty that anyone who appreciates the outdoors can relate too. Not to mention, winter is off-season, and who doesn't love less crowds. However, not all avid hikers keep up their pace during the Winter. Some of them slow down because the harshness of the winter weather can be daunting to a hiker. Well, this article is here to show you that you don't have to cease your hiking when the snow hits, as long as you're prepared and knowledgeable about what you need in order to have your best experience while winter hiking.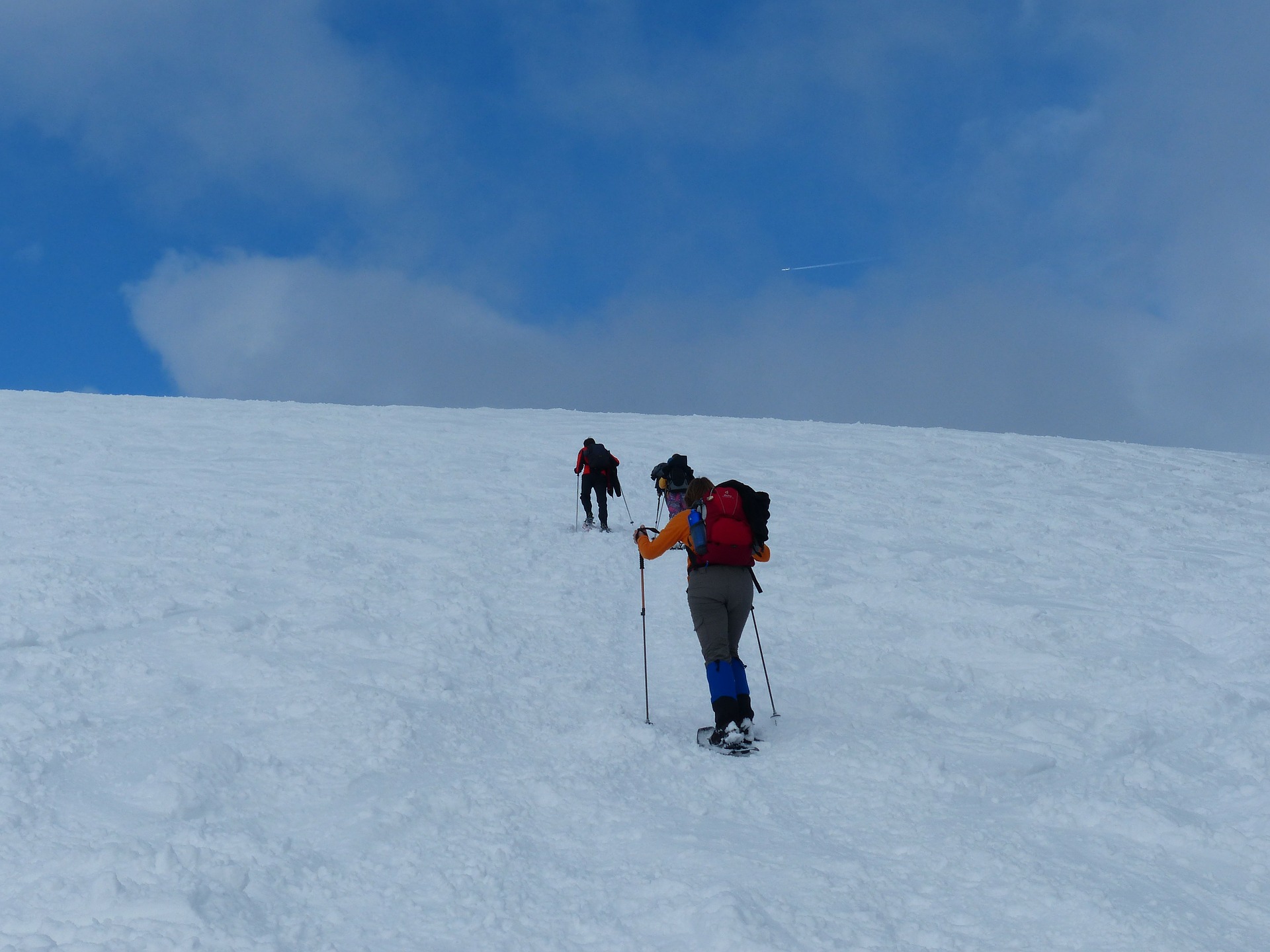 Prepare Beforehand
Preparation is key when it comes to preparing for any trek, but especially a chillier one. The season brings about challenges that are not experienced during the summer months, such as harsher weather and shorter daylight hours. The shortest days of the year are during the winter. So, it's important to plan ahead of time.
Hiking is exhausting, especially when you go on a trek. And when you include the cold weather, plus all you're going to be hauling on your back, it's important that your body is physically up to the challenge. This may require a little extra time running up and down your stairs, some more time in the gym, or running the trails near your house. But you're going to be grateful you put in that extra time when you're able to keep up on the trail.
Winter brings about unpredictable weather at times. From snow, to ice, to sleet and rain, even to powerful storms, there are a lot of weather intensities that accompany winter. Taking on this weather alone can be dangerous, especially if you're a first-time winter trekker. So, invite some friends, ones that you've gone hiking with, or have gone winter trekking. Their knowledge on the trail will give you some peace of mind. Not to mention, it's a lot more enjoyable to have someone experience it with.
Know your trip plan and make sure that everyone who's going has the same one. It's important to make sure you're all on the same page. Also, make a few extra copies and leave them for family and friends at home. In the trip plan, make sure it has details including where you'll be, how long you'll be there, when you'll return, and pertinent information regarding the area, such as ranger stations, or close by towns, as well as contact information for everyone who will be gone. You can never leave too much information when it comes to a plan like this. It's better to be prepared than not.
Research the area and talk to others who have hiked, or trekked in the same area. A lot can be found by researching the area online, from articles to hiking forums. Even some friends you know might have done some winter trekking and can offer some advice and tips to know. All this is helpful and can teach you a lot. The more you know before you go and take on a winter trek, the better your trip will be!
Prepare yourself for the unexpected to happen. It's always a good idea to have an emergency fund, including some extra cash, a compass (form of navigation), first-aid kit, extra food, and extra clothes. You never know what can happen out on the trail. From getting lost, losing your socks, or taking a few extra detours, anything is possible. So, it's a good idea to be prepared for anything.
Dehydration is more common during a winter hike, because the signs are harder to recognize at first. This is something that you should watch out for, especially if you're someone who doesn't always drink enough water. Because of the cold weather, and your layered clothing, it's hard to recognize the early symptoms of dehydration such as sweating. So, before dehydration even becomes a possibility, make sure you're drinking a lot of water.  Your body will thank you for it!
Food is essential on a trek, to say the least. But when it comes to preparing food while going on a trek during Winter, you need some food that is quick and easy, but will provide you enough energy to keep moving. Proteins, fats and carbohydrates all provide energy. Energy bars, or snacks are good to eat on the go! Also, meals in a packet where you can just add some water are great because they save you time and you won't have to clean any dishes. The easier you can be with your meals, the less time you spend worrying about them. This will allow you some more time for enjoying the beautiful outdoors.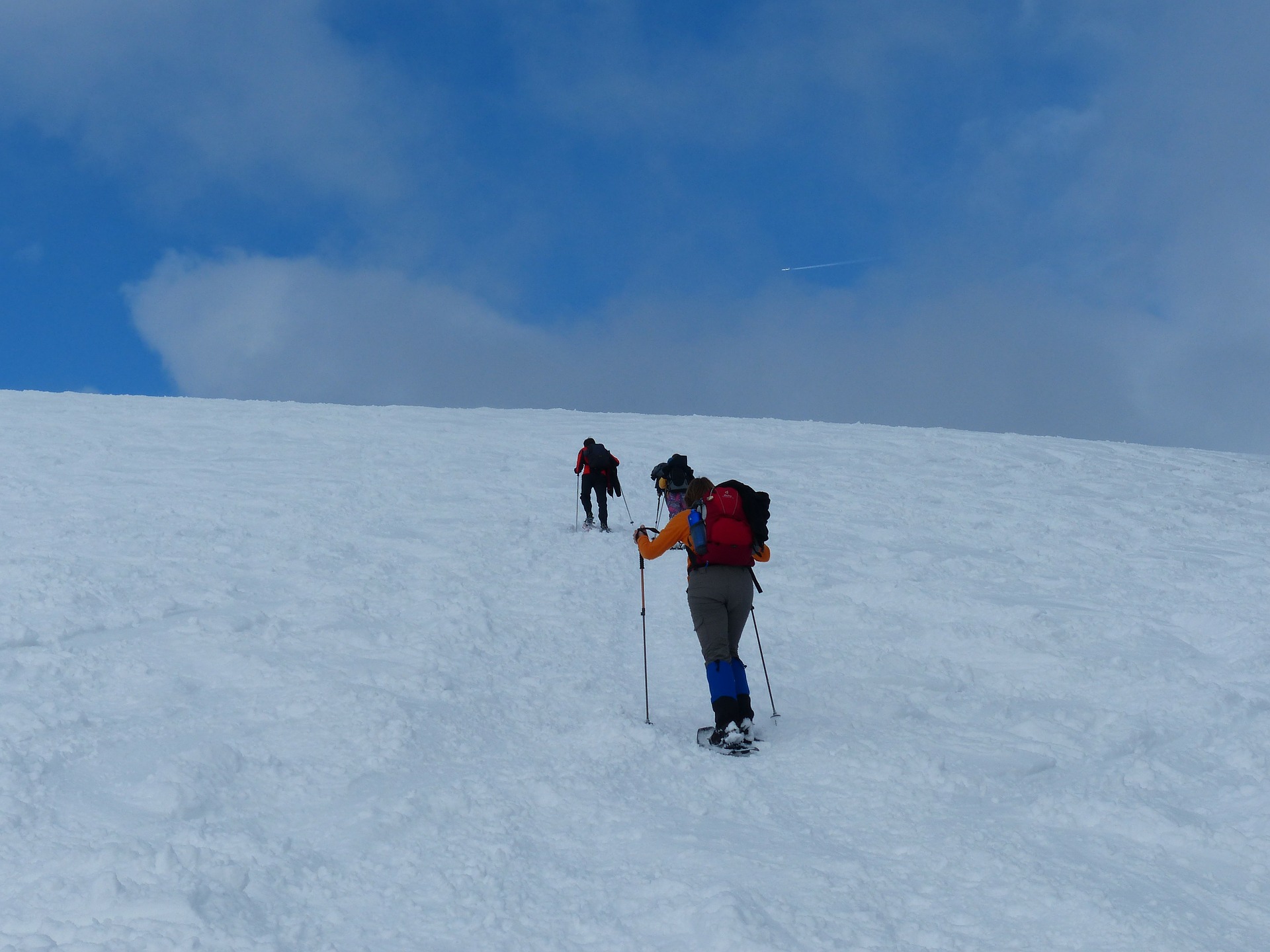 Winter Clothing Essentials
Layers, layers, layers! This is probably the most essential when it comes to preparing what to wear and pack for your winter trek. It's important to be knowledgeable about what will keep you the warmest, driest, and most comfortable in the cold weather. You want to be kept warm, but not suffocated. Taking the time to research the right clothing for winter will benefit you in the long run. Especially when you're out on the trail taking in such beautiful sights, but instead of freezing, you're warm and comfortable.
Start with your base layer. This is the one that sits against your skin. The material that works best as a base layer is either synthetic polyester or merino wool. They work best due to their wicking ability. This material works best as it wicks away perspiration from your skin and keeps you dry. You can have one or two base layers, depending on the weather of where you'll be trekking. When looking for a good base layer material, it's best to stay away from cotton since it retains moisture and takes longer to dry.
For your middle layer, it's time to bulk up. This is where your thick, insulated jackets come into play. This is your insulation layer, so it's meant to keep you warm and retain heat. Fleece does a good job as a middle layer, and makes a great vest or jacket. Another good middle layer is a goose down jacket, which is something to keep in mind when researching for the best winter trekking attire.
Your outer layer, also known as your outer shell, should be waterproof, breathable, and windproof. You'll be shedding and adjusting all these layers throughout the days trekking in the cold. As your temperature will fluctuate many times as you hike, or stop to take a break, and as the temperature and weather changes throughout the day.
When hiking through the snow, it's best to wear a thin pair of socks, under a thicker pair of synthetic or merino wool socks. This will keep your feet insulated and dry. Make sure you pack extras case your socks get wet. That way you won't have to suffer through the cold with wet socks!
Make sure you have a hat, gloves, and gaiters. It wouldn't be a bad idea to carry a few extras either. You never know if you'll lose one, or it gets wet.  
Boots are EXTREMELY important when hiking. I cannot emphasize that enough. But when hiking in snow, or ice, you should make sure you're pay extra attention to what boots you wear. Your best option is winter, or mountaineering boots. These provide more insulation and are more waterproof than your average hiking boot.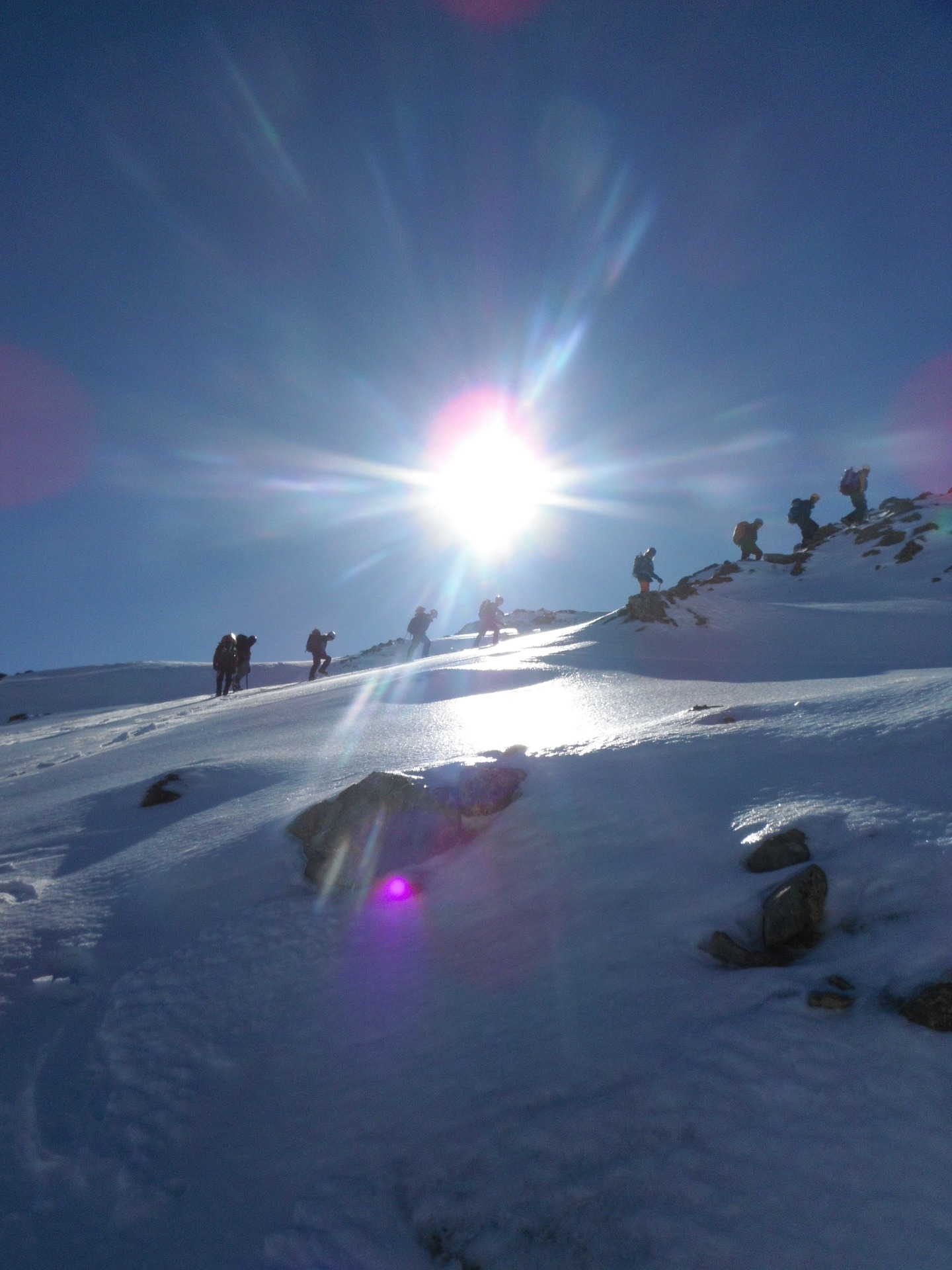 Preparing Your Gear
When it comes to preparing your gear for the trip, it's important to realize that you will need to carry some additional gear in order for you to take on this cold weather. A larger pack is recommended for these treks. It's important to remember to pack lightly, but include what will prepare us for the winter weather.
Having a good, insulated sleeping bag is important when it comes to preparing for a winter trek. You cannot use the same sleeping bag you used for your summer backpacking trip. A good rule of thumb is to try to find a sleeping bag that's rated at least 10 degrees lower than the coldest temperature you're going to experience where you're trekking. This will ensure you have a warm space to crawl into when the temperature really drops.
A good backpacking tent works for winter trekking, just make sure to bring a tarp as well to place under your tent. This will help to keep water and snow from coming into your tent and your dry space.
Don't forget the essentials like your headlamps and flashlights, plus extra batteries! You can never pack too many batteries. Trekking poles, leathermen or set of tools, an ice axe, and a lighter and/or set of matches are essentials you don't want to forget.
Preparing for a winter trek can be a lot easier than you might think. As long as you're organized and you plan your trip well, you'll be prepped and ready to explore the world in no time!
Most Read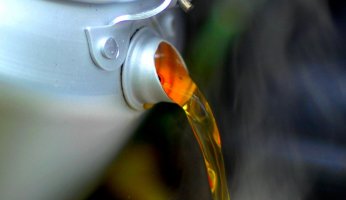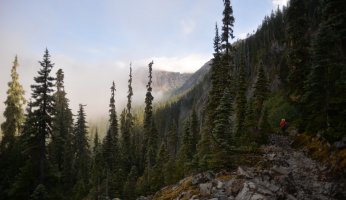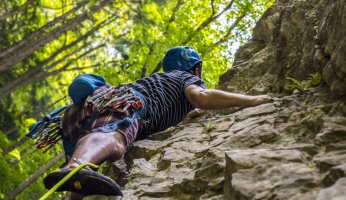 Subscribe to our Newsletter