How to Choose the Right Sleeping Bag for Backpacking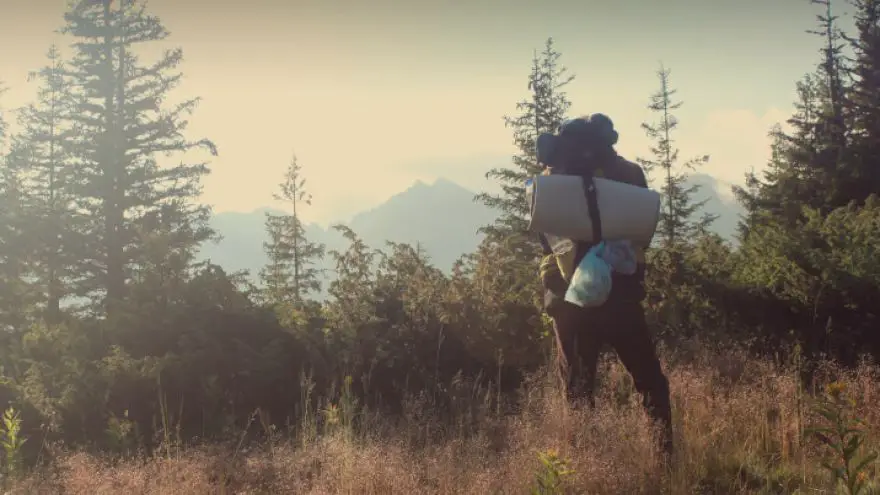 How to Choose the Right Sleeping Bag for Backpacking
gearweare.net
People that are experienced backpackers know that warmth and weight are essential for overnight camping and hiking on the trails.  The weather may be warm with the sun during the day, but in some areas, the temperature can fall 20 degrees at night. Also, the less weight you carry on your back, the lighter your load will feel if you are hiking and setting up a different camping spot every night.  The people that are new to hiking and backpacking should do some research before they purchase items for hiking and backpacking. The key is to stay warm with less weight to carry, so the weight of every item counts, and this includes your backpacking sleeping bag. 
The average sleeping bag should weigh about 19 ounces and keep a person warm as well.  It's best to search online and join a Backpacking group of hikers and ask for information or search online for the right recommended products. Sleeping bags are very reasonable and can be bought from many retailers online and in malls. If you want to know more about how to choose a sleeping bag, just keep reading.
Pick the Right Sleeping Bag Based on your Activity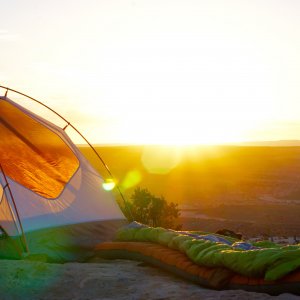 People should choose a sleeping bag once they decide on the activities they plan on doing when backpacking.  Are you backpacking close to home or are you going to be camping out for a long period of time?
Do you plan on backpacking through the mountainous areas or just hiking around through the woods?  The weight, form of the sleeping bag and the comfort features of the sleeping bag are often picked for a certain reason. This is why it's very important to choose a sleeping bag based on what you have planned. 
Sleeping Bags for Camping
If you plan on camping, then a sleeping bag is something you don't want to drag with you for miles on end.  Sleeping bags are cumbersome because of their bulk. This is why you should choose a sleeping bag that is geared for backpacking.  These are not as expensive if you are just backpacking and your main goal should be to look for comfort because these sleeping bags aren't as difficult to haul around when hiking.
It's Your Choice!
It's up to you to buy a sleeping bag based on what you are doing when backpacking.  Consider the temperature and the shape of the sleeping bag. Sleeping bags that have the shape of a rectangle are roomier and in addition, consider the fill of the bag.  Down bags are warmer than synthetic-filled sleeping bags. The only difference is cost, so if you plan on camping frequently, choose the warmer bag for sleeping. You should consider best cold weather sleeping bag for those cold camping nights.
Sleeping Bags for Backpacking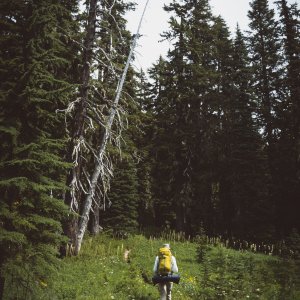 The difference between camping sleeping bags and hiking bags is weight and compression.  Don't choose a cumbersome bag to haul around or put in your backpack. This will take up all your room.  You have to think about weight, shelter, pad, and pack. This is why it's important to learn how to choose a backpacking sleeping bag.
In addition, remember to check the temperatures for the areas you are camping in. This will help you when choosing the right weight and compression of your sleeping bag
It's Your Choice
It's important to find a sleeping bag that is super light, warm and that is affordable.  Make sure you go for comfort as well. Look for the density of the outer cover and make sure it's light.  The goose down should be the main weight of the bag. This will give you more bang for your buck and more compression for your body.  The down should be a high fill in the shell of the bag. Try to choose the right sleeping bag that is under 2 pounds for backpacking, especially if you are looking for sleeping bags for women.
Check Out the Temperature Rate on Sleeping Bags
When you are shopping for a sleeping bag, the temperature rating means what the bottom temp is for the bag.  An example is a 35-degree bag, keeps people warm as low as 35 degrees. If the temperature gets colder, you will get cold in the sleeping bag.  The rating is figured out considering the fill and use of a sleeping pad underneath the bag. You need the pad to help with the compression of the bag in order to keep you warmer.  This means you are pushing the fill down when you are sleeping in your sleeping bag. A pad for sleeping gives you a few more inches of good insulation. This also helps the sleeping bag keep you warm. That is also an important reason why you should know how to choose a sleeping bag that will suit your needs.
Seasons and Ratings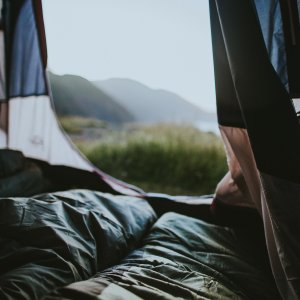 It's important to think about how the temperature changes in mountains versus sea level. If the air is going to be really cold, look at a bag that keeps you warm in 0-degree weather or lower.  If you are backpacking and camping in spring or fall, then, of course, you want something that fits in with slightly lower temps at night.
A great tip for camping is to get a 20-degree bag because this will keep you warm for most of the year.  It's easier to unzip and kick yourself up. In addition, you can wear another layer of clothing and use a sleeping bag liner in your bag that will give you about 15 more degrees.
Sizes
Choose a sleeping bag that is comfortable with your height.  There are bags made for men and women that come in different shapes and sizes.  Some have hoods for colder weather. Look at the fill, and the shell and don't get a bag that is too long or too short.  This just adds more weight for backpackers if it's too big for you. If you plan on sleeping with more backpacking gear, then it's a good idea to buy a longer bag.  Some people put their clothes in their bags for the colder mornings so their clothing is body temp. Sleeping bags are standard across the board and men's are longer than women's.  That being said, some are rectangular and these are wider for those who are larger. Men can run anywhere from 78 inches to 84 inches. Women's run from 72 inches to 78 inches. Some women are taller than 6 feet, so they can also look at men's sleeping bags for more comfort.  You could also check out our guide about double sleeping bags.
Sleeping Bags with Hoods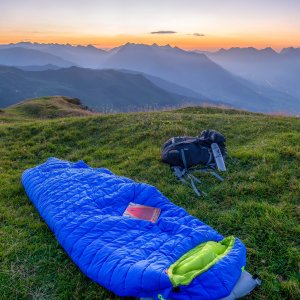 Consider the bag with a hood when camping and backpacking in colder temperatures.  If you just are a summer camper, this isn't necessary for anyone. A hood will add more weight as well, but it's important to stay warm at night on the trail when camping outside. 
Make sure the hood fits you correctly because you will feel uncomfortable if the hood doesn't fit right. You have to think about your face being exposed so you don't breathe in the bag and create moisture. 
This will cause you to become wet and cold. If you do get too cold, you can always shake more of the down-up towards the top of your sleeping bag. You can always test a sleeping bag before you buy it so see if it fits right for you including the hood.  Happy backpacking and camping!
Most Read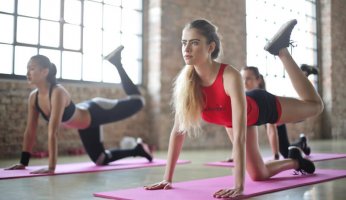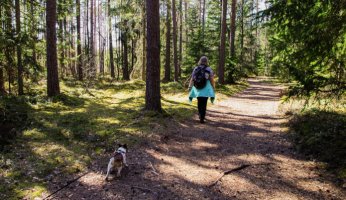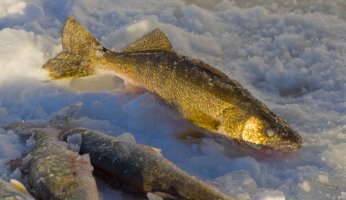 Subscribe to our Newsletter