Best Automatic Fish Feeders
last updated:
Feb 07, 2020
How many times have you gone throughout your day and realized that you forgot to feed your fish? There is a high likelihood that it has happened to the best of you as life can really get busy at times. Plus, humans are bound to make mistakes as that is in our DNA. But, what if all that could go away and your fish would be automatically fed by a machine? Yes, we are talking about automatic fish feeding machines and yes they are a great investment to make sure you fish stay healthy and fed on time even if you forget. Below we have done the research and listed the top ten automatic fish feeders on the market, and why these feeders will have your fish happy as a clam!
In a Hurry? The test winner after 13 hrs of research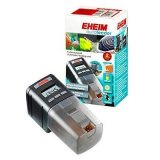 Eheim Battery
Why is it better?
An integrated fan keeps food dry
Features an adjustable slider
It is ideal for terrariums and aquariums
In a
Hurry? Editors choice: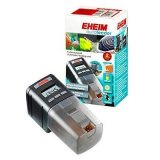 Test Winner: Eheim Battery

15
Researched Sources
1.1k
Reviews Considered
13
Hours Researching
15
Products Evaluated
Size
Use
Versatility
Battery Life
By Default
Top Ten Automatic Fish Feeders
Criteria Used for Evaluation


Size
It seems appropriate to kick this section off with the size. When it comes down to it, it is all about the size and does not let anyone tell you otherwise. The reality of the situation is this; even the best fish feeders in the world may not suffice for you. It truly all depends if the size is appropriate for your situation. Well, how do you know if it is? There are two huge factors that will come into play with the first being the physical size of your aquarium (or small pond). But, the second is how many fish you need to feed. You see, the two coincide with each other because chances are, if you have a large aquarium (or are looking to feed fish in a pond) you either own a ton of fish or will buy more in the future.
Let's say you need to feed 10 to 20 fish for a couple of weeks. Well, you will need a feeder with an adequate-sized hopper that can hold enough food for each of them over that time span. But, if the capacity is too large and it dispenses too much food, you will be giving your fish too much to eat. See why the capacity is so important?


Use
Okay, so it is not as if automatic fish feeders are complex technology devices with advanced programming at every corner. Even those who will admit to being non-savvy when it comes to technology can operate these devices. Well, for the most part as it all depends on the specific system. For some people, nothing less than a digital display will suffice. Granted this makes programming a bit easier, it is not mandatory for these systems. Then again, a more complex system will offer you more versatility, which can be a huge bonus.
In regard to what you can program, let's look into that. First off, not all fish feeders will be equipped to handle the same amount of versatility. As an example, some will only be able to offer food twice a day for x amount of days. Meanwhile, others will offer upward of eight portions for x amount of days. This becomes critical when you are planning on leaving for more than a week or has multiple fish to feed.


Versatility
Due to the fact that these devices are automatic, it is utterly crucial that you ensure they can mount properly to your tank. If they do not, it all but defeats the purpose of the design as you will be left manually feeding them. Who wants that? Here is the good news, though. Nearly every model that was presented to you today will probably end up being compatible with your home aquarium. The reason for this is the mounting brackets are highly versatile and a lot of times come with a universal clamp. About the only issue you may run into, though, is that your tank is too thick. If the model is not reliant on Velcro or any other sort of adhesive, the thickness could end up costing you so look into it.
As far as outdoor installation, which will be addressed again later, the system needs to be suitable for outdoor use and large enough. Typically, you will need to get creative with the mounting method as you can't simply connect to a base.


Battery Life
Okay, so let's paint a picture in your mind. Imagine that you leave your home for a two-week vacation and you are relying on your fish feeder to keep your little tropical buddies alive. Then, within the first week, the batteries within the system die because the feeder can't keep a suitable charge. The ending of this story does not need to be typed, as you already know what is going to happen. So, the key is to avoid this. All you need to do is look for a model that offers good battery life. Most systems will run off of standard AA or AAA batteries and typically last for several months, thankfully.
Also, how about the build quality? Besides the housing, which may be plastic which is okay granted it is somewhat durable, assess the moisture resistance. Due to the humidity that can form, it naturally means that moisture can become an issue. If the system, most specifically the hopper is not designed to combat this, your food could clump up and then clogging can persist.
Expert Interviews & Opinions
Most Important Criteria
(According to our experts opinion)
Experts Opinion
Editors Opinion
Users Opinion
By Default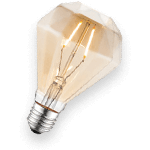 Ventilation is key
Would you be fooled to learn that not all fish foods will work with the model you invest in? For the most part, most models will offer a wide amount of versatility when it comes to the food you use. Arguably the most important aspect to consider, though, is how well ventilated the feeder is. Ensure you look for a model with proper ventilation, such as an integrated fan or a moisture-resistant hopper, like those that let moisture in can affect the shelf life of the interior food.
Other Factors to Consider


Bottom Line
When looking into investing in an automatic fish feeder the overall goal is to find a reliable device that will feed your fish at scheduled times and that you will not worry about malfunctioning and hurting your fish. The best way to ensure that the fish feeder you have your eye on is the one for you and your fish is by checking the customer reviews.
Let's be serious, all fish feeders are going to state they are the best on the market and will perform without fail but in reality, just because the product states is the best does not make it the best and reliable. By checking the customer reviews you will get a first-hand look into how the fish feeder performed for other customers and if it is a reliable unit. This way you will be confident that your fish will be safe while you are out and will stay healthy.
Frequently Asked Questions
q:

How Do You Attach a Feeder to a Hooded Tank?

a:

This is a really good question because chances are, there are some of you out there that do not own an open tank. If you own an aquarium that happens to have a hood, you may run into a little predicament when you go to mount the feeder. But, there are a few options at your disposal and either one could suffice. Firstly, and this will only be feasible if your hood is thin enough and made of plastic, you could cut out a section for the feeder to be mounted.

Okay, what if you can't pull this off? You could simply invest in a Velcro attachment (if one does not come with the product) and attach it that way. Or, you could get creative and mount in a different manner. Either way, you slice it; there are ways to do so.
q:

How Can You Mount One Outdoors?

a:

As you know by now, automatic fish feeders are not always restricted to aquarium use and indoor use. While not all models will be designed to handle the outdoor elements, some of them can and are suitable for outdoor installation. In terms of how this is achieved, this is where a bit of experience and creativity comes into play. All you really need to do is to create a mount that will provide a sturdy base for the feeder and one that will not collapse under intense wind and storms. But, you also need the feeder to rest over the pond so when it dispenses the food, it does so in the water.

However, even if a model is only suitable for indoor use, you may be able to make it work. If you invest in a partial weatherproof box, you can mount it inside of that and should be good to go.
q:

What is the Best Way to Clean a Fish Feeder?

a:

It is important to realize that the only real portion of the feeder that you need to worry about, in regard to cleaning it, is the hopper and any other portion that comes in physical contact with the fish food. The good news is cleaning the hopper is quite simple and should only take you a few minutes (if that). All you really need to do is remove it and rinse it off with fresh water. Yeah, that really is it. But, you should avoid using any detergents while cleaning it.

If you desire, you can clean the other portions of the system. But, a quick wipe-down of these areas will probably suffice.
q:

How Long Can Fish Last Without Eating?

a:

Even though this technically has nothing to do with automatic fish feeders themselves, it actually is a question that has some relevance. After all, you may or may not even require one if you have no issues manually feeding them. All buyers around the world seemingly have this question and for good reason. Well, we are here to inform you that this question has a deeper and more complex answer than you may realize.

Depending on how large your fish is, how old it is, and if it is a carnivore, they may be able to go longer or shorter without food. Generally speaking, older and larger fish can withstand longer amounts of fasting than younger and smaller fish. But, it is not uncommon for some species to last up to a week without food. The thing to do is to research your specific fish type.
q:

What Do You Do if You Drop Too Much Food Inside?

a:

If this happens to you, you would certainly not be the first person. Everyone makes mistakes and if you happen to dump an unhealthy amount of fish food from the feeder into your fish tank, there are some remedies to the situation. First off, you can invest in a gravel vacuum from your local fish store. Or, you could just allow your fish to eat the food and then fast them for the next couple of days. To be honest, that may be the easiest solution.
q:

To Fill the Hopper, What Do You Do?

a:

Each model will work a little differently, but it is always going to be fairly simple to fill the hopper or tray with fish food. First off, remove the container from the base. Again, it will depend on the model, but you may need to fill it with food via a hole in the back. When you fill the container up, simply insert it back into the base and you are good to go. From there, you just need to program the system. Yes, it really is as easy as it sounds.