Best Boot Bags
last updated:
Oct 01, 2020
If you are a skier or enjoy that type of activity, then you know that it can be a chore to haul around all the gear you need. One of the ways to make your life easier is to purchase a high-quality boot bag. Now, we know what you are thinking. "There is more to carry around than just my ski boots so won't I need more than just that bag". Here is the thing; most models will be equipped with additional storage compartments that can be used to carry around other accessories. Of course, at their core, their main compartment is designed to hold boots. Now, deciding upon the right one can be a little tricky due to the various amount of features you need to look for. After reviewing this buying guide, we are confident you will know which boot bag works best for you.
In a Hurry? The test winner after 14 hrs of research

KULKEA
Why is it better?
It is one of the better-looking models out there
Designed with a water-resistant tarpaulin bottom
The integrated pack release allows for easy removal
In a
Hurry? Editors choice:

Test Winner: KULKEA

17
Researched Sources
1.3k
Reviews Considered
14
Hours Researching
17
Products Evaluated
Durability
Features
Capacity
Portability
Style
By Default
Criteria Used for Evaluation


Durability
You never know what kind of abuse your bag can endure so it better be durable.
Yep, it all starts with the build quality and this is determined by the overall construction of the boot bag that you are looking into. Before we talk about the fabric, which is one of the most crucial aspects, let's touch on this for a second. You want to ensure that all the components that make up the bag, including the seams, stitching, buckles, and zippers, are high in quality. If any of the aforementioned components are cheap, it can really hurt the quality of the bag. Now let's talk about the fabric.
With this, you want to pay attention to two key factors. One is the fabrics that are utilized and the second is the denier. Starting with the fabrics, you will typically see polyester, nylon, and tarpaulin used throughout. The latter is usually used at the bottom as it is a large sheet of strong and waterproof (or sometimes water-resistant) material. As for polyester and nylon, nylon is the stronger of the two. Here is the thing, the denier is as important as any other factor. This merely refers to the thickness of the fibers and the higher the denier, the thicker and more durable a material is.


Features
In regard to features, the main thing to keep in mind is the storage compartments. If you want to store more gear, having extra pockets and compartments will be nice.
At their core, any boot bag you buy is going to be able to hold your boots (typically either ski or snowboarding boots but they can be used for any other type). A lot of times, they will be able to hold much more than that. While the actual capacity will come into play (and that will be discussed shortly), this section is focusing on the storage compartments that are integrated. Much like with the construction, not all boot bags will be created equal in this case. Some models will be overflowing with pockets seemingly on every side. Meanwhile, other designs may only integrate a few pockets here and there.
It really all comes down to your needs but the nice aspect of individual storage compartments is they can allow you to store your gear. Without them, everything would be cramped into one compartment and this can make retrieving gear much more of a hassle. Plus, some models will have outside pockets for each boot (and this can be nice for organization purposes).


Capacity
This one is simple; you need the bag to hold your sized boots and all the gear you need.
Beware of the prepared cliché rhetorical question that is clearly obvious. What is the point of purchasing a boot bag that does not fit the current boots you have? As simple as this question is to keep in mind, it is vitally important and you can't, under any circumstance, allow it to slip your mind. Because (and this is important right here) not all bags will work for your current pair of boots (whatever they are for). In regard to ensuring your size fits, assess the physical dimensions of the bag. A lot of times, also, sellers will indicate what sizes will fit. For example, it may be claimed that a certain model will fit ski boots up to men's 13 in size. In this case, anything under that size will fit.
But, you may want to store your other gear inside and this is where the capacity can play a role. Due to the fact that capacity, in this case, is measured in regard to the amount of space that can be occupied, you will see models measured in volume (which will be liters, most of the time). And, you will see most models range from 50 to 70 liters so if you know you have a lot of gear, aim for a larger pack.


Portability
Any sort of carrying sack you buy needs to have certain integrations to enhance the overall portability and this is no different.
It is sort of ironic actually. A boot bag can be made with the best materials possible, a capacity that allows you to store all your gear and enough storage compartments to organize all of your gear, yet still be disappointing. How is this possible? It is simple; if it is not designed with comfortability and ease of carrying in mind, it can quickly become a hassle to transport it around. But, when you assess this portion of the design, you need to keep a few things in mind.
Firstly, are there secondary handles and are they somewhat comfortable? All models will have a main carrying option but when you need to simply get one out of your trunk, having a top carrying handle can come in handy. As for the main carrying option, it will either be a single shoulder strap or backpack straps. The latter will be the preferred option but either way, look for ample padding for your shoulders. Also, in regard to the back, look for integrated padding for even more comfort and support.


Style
Is there anything wrong with wanting to buy a boot bag that you find stylish?
Not too much time needs to be taken here as this really can be an afterthought. Then again, it is never a bad thing if you actually like the design of the products that you buy (in regard to the physical appearance). In this sense, it is nice when sellers provide you with multiple style options as everyone's preferences will be a bit different. Of course, never allow this to be the main factor and, instead, possibly use it as a great tiebreaker between two or three models that you really like.
Expert Interviews & Opinions
Most Important Criteria
(According to our experts opinion)
Experts Opinion
Editors Opinion
Users Opinion
By Default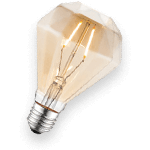 Durability
It seems idiotic to even ask this question but who really wants to invest in a boot bag that is not going to hold up? Clearly, you want it to be durable enough to withstand some abuse and possibly airlines (if you ever decide to fly with your gear). To do so, you will want to assess not only the physical materials but also how everything has been crafted. This can be small aspects such as the quality of the zippers or even the durability of the stitching.
Features
For the most part, this is going to come down to your preferences. If you have no interest in storing anything else other than your boots inside one of these bags then this is probably not going to be that much of a crisis for you. For other consumers, though, this section will be critical. Each model will have different storage compartments and they will be engineered in different fashions.
Capacity
Much like with the storage compartments, the capacity that you desire is really going to be up to you. Actually, it is going to be up to your boot size and how much gear you need. When assessing the capacity, you will want to analyze both the physical dimensions of the model and also its internal capacity (which will typically be measured in liters). With these specifications, you can determine if a certain model will be optimal for your needs.
Other Factors to Consider


Comfort
When looking for a bag to store your ski/snowboarding boots and also some of your other gear, you want to keep in mind how comfortable it will be to transport. You already will have a ton of gear to carry to the lodge or change room and you do not want to be making multiple trips or struggling to get your gear where it needs to go. So make sure that the bag is comfortable and easy to transport. This way you will be relaxed and able to enjoy a whole day on the slopes.
Frequently Asked Questions
q:

Can you use them as a carry-on item?

a:

If you plan on bringing any of your gear with you while you travel, then you may be curious if you can take this specific item with you as a carry-on item. Well, the answer is very simple and it comes down to the size of the bag you have. For carry-on bags, the regulation size is 9 inches by 14 inches by 22 inches. If your model is smaller than this, it can be used as a carry-on item. If not, it will be too large to do so.
q:

What do you do with the bag when you are on the slopes?

a:

A classic predicament may present itself to you. When you actually get to the slopes, you may not know what to do with your bag. One of the issues with taking it with you is it can quickly become a nuisance due to its bulkiness. But, you also do not want to leave it in the lodge and allow anyone quick access to it (which will lead to theft, most likely). One potential option is to rent out a locker and place it inside of it. Then again, you could also leave it in your vehicle if you do not want to pay for a locker.
q:

Will this work for snowboarding boots?

a:

It is worth noting that most people will use these types of bags for their ski boots. It is not as if they can't be used for other types but due to the nature of skiing and the fact that you do not put on your gear until you actually start, they are perfect for this use. The question is, though, can the same be said about snowboarding boots (and other snowboarding gear)? The answer is a resounding yes because as long as the bag fits your snowboarding gear, it most certainly can be used in this fashion.
q:

What is the difference between a boot bag and a boot backpack?

a:

As you have seen throughout this list, there have been several models that are equipped with backpack straps. Thus, these are known as boot backpacks but are they the same as traditional boot bags? Here is the deal; both of these designs are pretty much classified under the same term. If you look past the fact that different types of straps can be implemented, there really is not much difference between the two. They typically are generalized under the same term (even though they will have differences in their strap design, as just mentioned).
q:

Will one fit in the overhead luggage compartment at airlines?

a:

This is another question that is in reference to potentially traveling with your bag at the airport. It is a bit ironic because this question can be answered by going back to the size that is mandated for carry-on luggage. For certain, if your bag is too big to be taken as a carry-on luggage then you will never need to worry about this because you will not be allowed to store it in the overhead luggage compartment. Again, the maximum size is nine inches by 14 inches by 22 inches. As for which models will actually fit in the overhead compartment, you should check with your specific airline beforehand.
q:

Do casual skiers and snowboarders need one?

a:

Let's just say for all intents and purposes that you are a casual skier and/or snowboarder. For you, will it even be necessary to worry about purchasing a product such as this? It is easy to see this as a waste of money if you only go out skiing once a year. But, it still may be worth it for a couple of reasons. Firstly, the reassurance of knowing everything you need (for the most part) is right in one bag is ideal. Also, even during the off-season, this makes a great storage location for all your gear. And, overall, it will simply make your life easier as a snowboarder or skier.
Subscribe to our Newsletter