Best Freediving Watches
last updated:
Feb 07, 2020
When you are planning on going diving, there are several different types of watches and computers that you can tag along with you. However, it does depend on the type of diving you are performing. For instance, freedivers will dive without the use of a breathing apparatus and must rely on their ability to hold their breath.
With this type of diving, which is what this guide is going to focus on, you can get away with a standard freediving watch. Now, it is worth noting that some of the best freediving watches in the world are models that instill a decompression algorithm. Because of this, some of the watches below are ideal for both freediving and scuba diving.
This is the best product on our list that is currently in stock: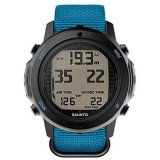 Suunto D6I
Why is it better?
One reviewer raved of the comfort delivered by the strap
Powered by a lithium-ion battery that is claimed to last up to two years
Features a steel case with a stainless steel bezel
In a
Hurry? Editors choice: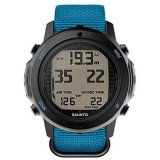 Test Winner: Suunto D6I

15
Researched Sources
1.3k
Reviews Considered
14
Hours Researching
15
Products Evaluated
Use
Durability
Watch Face
Features
By Default
Top Ten Free-diving Watches
Criteria Used for Evaluation


Use
There is a huge difference between scuba diving and freediving and this where things get a little complicated. Because freediving does not utilize a breathing apparatus, your depths are limited as there is only so much time that an individual can hold their breath. Not everyone is David Blaine, after all. While it is okay to use a watch that has a decompression algorithm to prevent decompression sickness for scuba divers, it is ideal to use one that has a freediving mode. See, some watches or dive computers are designed to only work for scuba diving and the triggers can be off on when the dive starts. But, with an integrated freediving mode this is not an issue.
Of course, other devices will only be designed as a freediving watch. Basically, you are looking for a freediving watch to indicate the water depth you are at, the dive time, the temperature of the water, and various other metrics that can be important. What is nice about having both functionalities, though, is you can use the same device to go scuba diving and freediving.


Durability
As simple as they seem, there is a lot that goes into a freediving watch. For starters, it must be engineered with a waterproof construction as they are primarily designed for diving. But, some will offer different depth limits and this is a number you need to pay attention to. If you are only worried about freediving, the depth does not have to be too substantial as again you do not have a breathing apparatus with you. However, the design of the case and the strap are just as important.
A watch that has a durable and well-built case, perhaps out of steel, and also a scratch-resistant screen is ideal. Meanwhile, you also want a strap that is both comfortable and long-lasting. For freediving, a rubber or silicone strap is ideal as this will contour to your body while you are underwater. You would much rather be diving with a watch that is overly secured than one that is obnoxiously loose.


Watch Face
A great watch, no matter what type you are discussing, would be complete without a fantastic (or at least passable) interface. There are two key components that comprise the interface of a watch (or most devices for that matter) and they are the display and the readability of the watch and also its software and how easy it is to navigate. For a display to be readable in all conditions, especially underwater as that is where you will spend most of your time with the watch, it should feature a large screen, bold and highly visible text, and a backlight display. The deeper you go underwater, the harder it will be to see so having these features is paramount.
However, even more important may be the intuitiveness of the software and the button layout. If you constantly have to refer to user manuals or online tutorials to figure out how to access a certain feature, the software needs to be improved. Some watches will require you to memorize specific button patterns to get where you want to go and this can be tedious. One of the easiest ways to tell if the software is intuitive is to scroll through user feedback to read actual experiences that people have had with it.


Features
As you probably know with a watch, there are always extra features that can add a little spice. Well, it just so happens that there are quite a few of them when you are looking into a freediving watch. For starters, and this is more expected to be honest, it is nice when they sport the traditional features that you are accustomed to seeing on an everyday watch. Features such as a stopwatch, countdown timer, alarm, and chronograph are always nice to have and can come in handy for different scenarios.
Yet, there are some other less well-known features that can sometimes make their way on freediving watches. One of those would be a history mode. A few watches on this list integrate this feature and this allows you to see metrics such as your total dive hours, the maximum depth you achieved, the total amount of dives you have taken, and even the lowest temperature you dove in.
Expert Interviews & Opinions
Most Important Criteria
(According to our experts opinion)
Experts Opinion
Editors Opinion
Users Opinion
By Default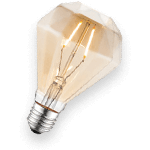 Stay safe and stylish
Freediving is a nice alternative to scuba diving for those who simply do not have the funds or desire to buy all the equipment necessary for scuba diving. But, even though less gear is required, you should always go out with a freediving watch. It allows you to see critical information at the glance of a wrist as there is nothing scarier than diving blind. Plus, they can be darn nice to look at which is an added bonus.
Other Factors to Consider


Connectivity
After you have spent countless hours looking through watches to find one that has an optimal depth rating, a quality build, and all the features you need, you may let this next section slip your mind. Do not forget about this feature as it can play a major role in your final decision. Of course, this is referring to the internal memory of the freediving watch and if that data can be transferred to an external device such as a computer.
Each watch will have a different amount of dives or dive hours it can store in its memory and if you plan to go on a long trip without emptying the data, you may need a higher number. Speaking of which, some devices will come equipped with a USB cable or more rarely Bluetooth that allows you to transfer that data to your personal computer. This is ideal as you can then log your data and free up space on your watch.
Frequently Asked Questions
q:

What is the Difference Between Freediving and Snorkeling?

a:

Okay, so this question is not directly about freediving watches but it is still one that should be of interest to you as you are clearly intrigued by freediving. There certainly is not anything wrong with snorkeling but the problem for most people is it is extremely limited. See, when snorkeling, you stay close to the surface as you are utilizing a snorkel to breathe above water. If that snorkel goes underwater, you will start breathing in water and notice it immediately. But, freediving merely entails you to dive further down as you are not restricted by a snorkel; just restricted by the amount of time you can hold your breath.

One way to think of freediving is that you will dive deeper than you would when snorkeling, but not as deep when scuba diving. It almost lands you right in the middle expect, you still need to hold your breath.
q:

How Do You Clean a Freediving Watch?

a:

It seems like no matter what type of watch is being alluded to, consumers and users are always curious and interested in how they are supposed to be cleaned. One plus to a freediving watch is due to the nature of its design, it can withstand submersion in water. Taking advantage of this, you can simply rinse off the watch thoroughly after each use. This is especially necessary if you go freediving in the sea as salt water is rougher on watches. Allowing the salt to manifest itself on your watch can lead to corrosion.

If you are looking for more of a deep clean, though, you can apply mild detergent on most freediving watches and scrub them with a soft brush. Be wary of using hard brushes as this can damage the casing and possible leave scratches. To wrap up, you can dry off the watch with a microfiber cloth if desired.
q:

With Such High Water-Resistances, Can a Human Hold Their Breath That Long?

a:

As you noticed throughout this guide, several of the freediving watches continue to operate when you are 100 feet below water. Given that the average person will only be able to hold their breath for a few minutes underwater, this seems like an unnecessary astronomical amount. However, remember, some dive computers can function for both scuba diving and freediving and this high water-resistance is more beneficial for scuba divers. With that being said, though, there have been divers who have reached 200 meters on a single dive.

It takes practice, not only physical but also mental to handle dives so far below the earth's surface. If you think it is easy to hold your breath for that long, check out the training regimen that world-famous magician David Blaine went through to try and break the record.
q:

Can You Freedive Anywhere with a Freediving Watch?

a:

It goes without saying that some freediving watches will be more durable than others. These same watches may be able to endure environments that others can't. This leads to the question of whether or not you can take your freediving watch anywhere you please and the safe answer is no. Most will handle salt water quite well, especially if they are programmed with a sea diving mode; granted you rinse them off afterward with fresh water to prevent the salt from corroding your watch.

However, other environments, such as chlorinated pools, you should probably avoid. There is no telling what will happen here as the pool may contain harsh chemicals that could have ill effects on the watch. Given how shallow pools are anywhere, it is not as if this is going to break your heart.
q:

Why Are Alarms Used on Freediving Watches?

a:

This design feature has not been discussed in-depth; until now, that is. One of the more prominent features you will find on a freediving watch are audible alarms. However, what is the purpose of having them and what do they accomplish? Well, before this question is answered, know that not all alarms will be used for the same purpose and they sometimes will be able to be customized. But, there are a few common reasons why you will see alarms on freediving watches.

For one, they can be used to alert you of when you should start freefalling. Next, an alarm may go off at a set time to indicate how much time has elapsed since the start of the dive. Also, they could simply be used to alert you to how deep you are. No matter, they are used primarily for convenience.
q:

Can You Wear Freediving Watches Casually?

a:

This question can be looked at in two different spectrums, to be honest. On one hand, you could say that a freediving watch would work admirably as a casual watch as some sport an incredible look and basic features that normal wrist watches possess. However, on the flipside, these same features can be found in watches significantly cheaper and the main reason to get a freediving watch should not be to wear it casually.

Of course, there are also watches that are simply too bulky or abnormally sized to be used as a casual watch. Then again, it is based on your personal preferences and if it suits you then go for it.