Best Kids Headphones
In a
Hurry? Editors choice: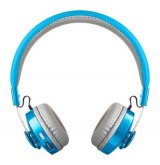 Test Winner: LILGADGETS PRO

If you have spent time around children, you already know how it is when they get focused on ONE song and request to hear it over and over and over again. Whether you are looking for a slight reprieve, planning a trip soon, or looking for some quiet time while the
kids enjoy a movie
- a pair of kid's headphones will transform your life.
The features that we look for in these types of listening devices are different than what we would look for in a pair for ourselves. Children aren't necessarily concerned with having deep bass, crisp sound, or the latest technologies. What is most important when choosing these products is comfort and volume control. To speed up your research, we have rounded up the best options for both boys and girls. If you are left with any questions afterward, check out the FAQ section to learn more.
Standout Picks
Criteria Used for Evaluation
OUR TOP PICKS FOR THE BEST KIDS HEADPHONES
1

. PURO SOUND LABS BT2200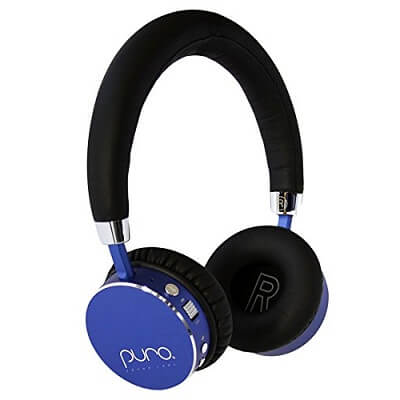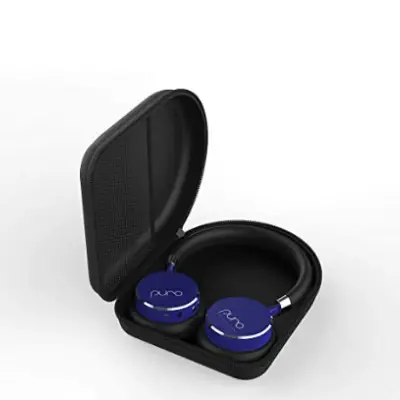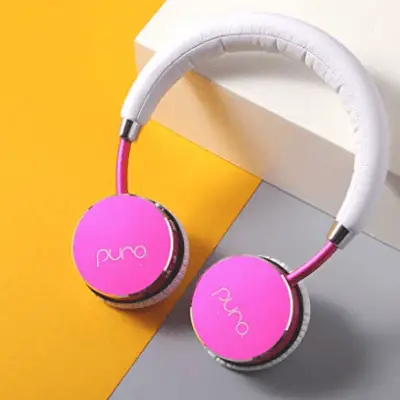 In a way, this type of technology is really watered down for children but the BT2200 model is about as good as it is going to get. It is also fully wireless headphonesand sports a battery life of up to 18 hours.
Read more
Comfort
Even though the ear cups themselves are on the smaller side, they are designed with soft and supple material that does make them comfortable to wear.

Durability

While some models are simply made of cheap plastic, that is not the issue here as durable and lightweight aluminum is utilized for the ear cups and the headband.

Features

Not only do these prevent the volume from going past 85 decibels for safety but they are also equipped with 40-millimeter dynamic drivers. Oh yeah, there is also an integrated microphone for your kids to answer phone calls.

Style

Due to the fact that Bluetooth technology is utilized here, these are wireless. As for the battery, it can last for up to 18 hours and also up to 200 hours on standby mode.

Color

For both boys and girls alike, there are a few different color options to choose from and most of them are quite stylish.

Overall

Very few models on the market will be as convenient and clear-sounding as this option. It is not too difficult to see why these are universally recognized as one of the best designs out there.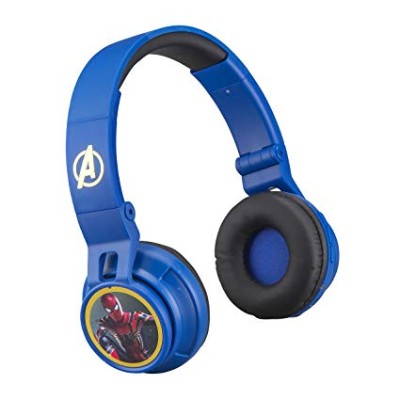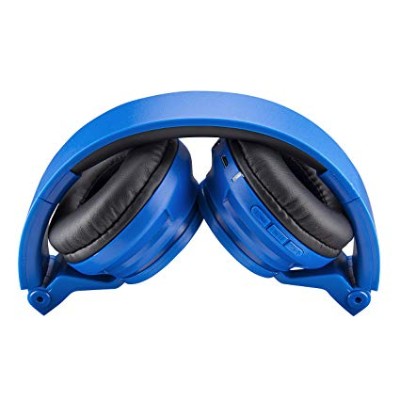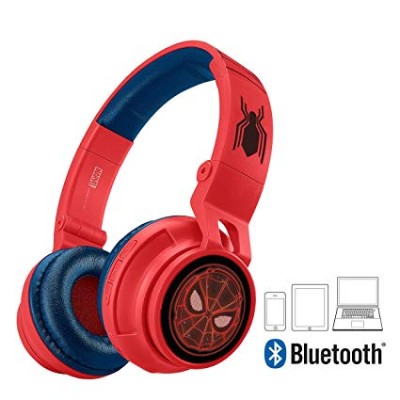 Calling all movie-lovers! This option from eKids is available in many different style options, including Frozen, Toy Story, The Avengers, and more. They have a padded and adjustable headband and can be used with a cord or wirelessly.
Read more
Comfort
The headband of this model from eKids is adjustable and cushioned. There are padded cushions over the ears as well. There have been very minimal if any, complaints about the overall fit and comfort of this product.
Durability
Many parents agree that this pair is durable! When traveling, they fold down for easier packing and self-protection.
Features
There is a built-in microphone, making these compatible with phone calls and other two-way conversations. The volume is quite low, which does help to protect your child's eardrums, but this feature has also been the subject of some complaints as well.
Style
This versatile pair can be used with a cord (included) or wirelessly with the help of Bluetooth technology. While the manufacturer claims that they can hold a charge of thirty continuous hours, some reviewers claim that the actual battery life is more like seven hours.
Color
What is more important here than the color is the character featured. There is bound to be at least one character or movie that your child admires. Choices range from Toy Story, Frozen, Avengers, Minnie Mouse, Star Wars, and more.
Overall
There's no doubt that your child will be excited to use these. The style options are plentiful and the fit is comfortable. If the low volume isn't an issue for you, this is definitely a pair worth checking out.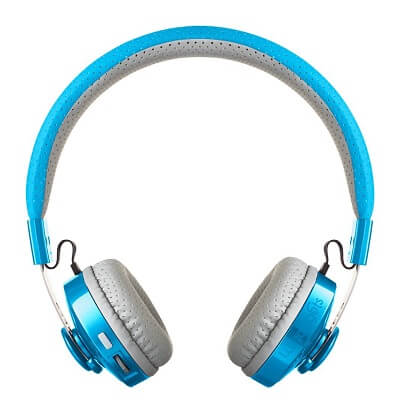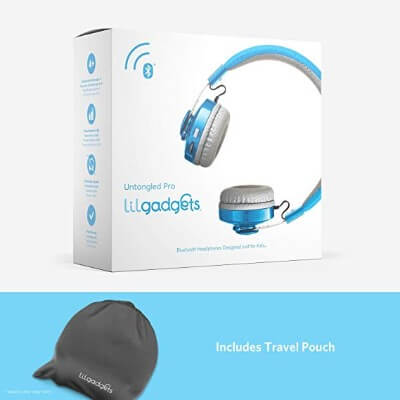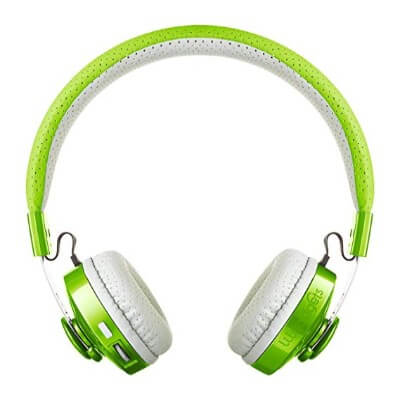 If this was a popularity contest then here would be your unanimous winner right here. Then again, for the most part, these really do live up to the hype that they have garnered from consumers.
Read more
Comfort
One of the benefits of this option is the utilized material for the ear cups is not only comfortable but it is also highly breathable.
Durability
To ensure maximum durability, these were tested with kids in mind. Also, the ear pads were specially engineered to not fall off.
Features
Thanks to the SharePort feature your children and their friends can daisy-chain without being tethered to the device. As for the volume, it does not go very high which is nice for safety but also limited during airline travel.
Style
Even if the battery dies, a headphone jack is included with the purchase. However, indeed, these are wireless and powered with Bluetooth technology. Also, the battery lasts up to 12 hours on a single charge.
Color
Some bright and colorful style options are available and it should not be hard to find one that your little one will be appealed to.
Overall
In a way, you could almost consider this a semi-watered down version of the previous two options. Then again, your children are not going to notice this at all.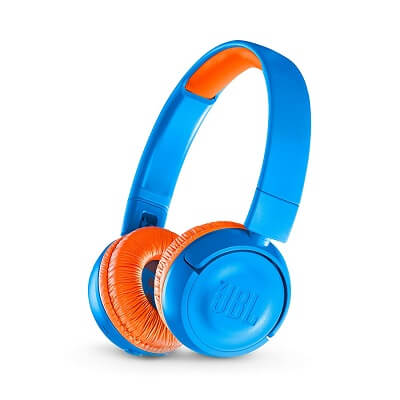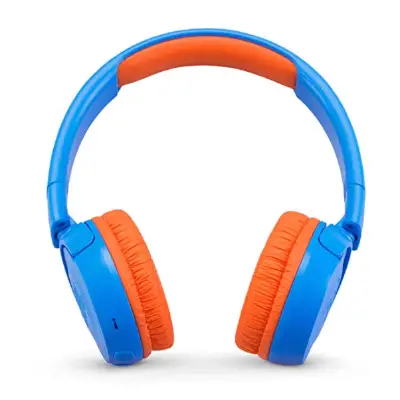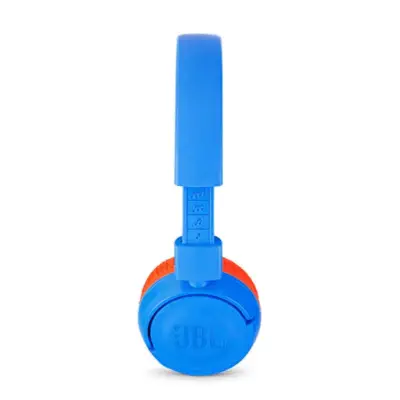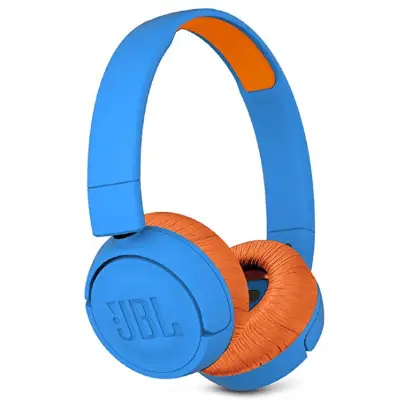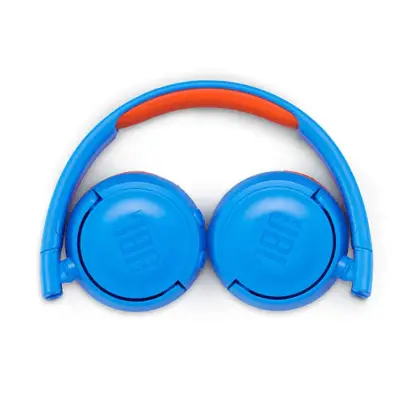 This is really the first top-name brand to make an appearance on this list. While JBL is known for its technology that tailors toward adults, they also prove their hand well with this technology.
Read more
Comfort
Yes, these are sized for the younger generation but one user did note that they were a bit too small for their 10-year-old.
Durability
Really, the quality here is what you would expect from JBL. Let's just say that your little ones will not break these too easily.
Features
Thanks to the child-friendly buttons, these are really optimized for children. Also, the maximum volume is intentionally limited to protect the ears of your children.
Style
There are no cords to manage here as these are designed with Bluetooth technology. As for the battery that is integrated, it is rated to last up to 12 hours on a single charge.
Color
In addition to the different color options, there are also stickers that come with this purchase. This allows your children to really personalize these.
Overall
Hey, if you enjoy buying headphones from top-name brands then why should your kids be any different? That pretty much says it all, does it not?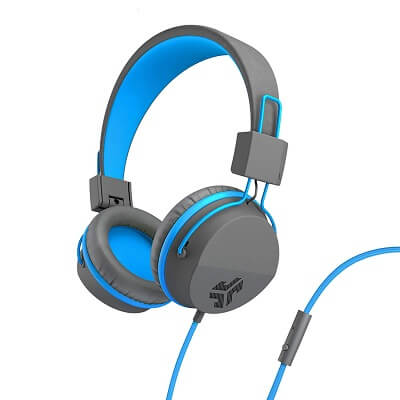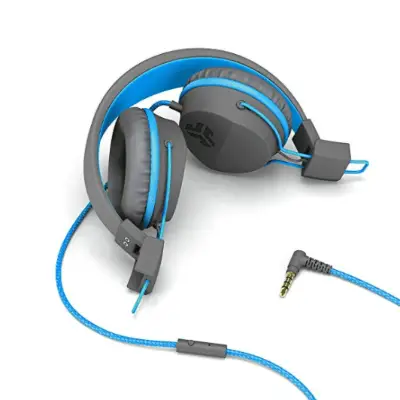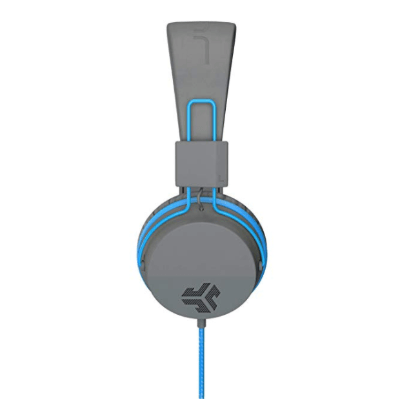 From children ages 6 to 16, these next pair of headphones will be fantastic. Then again, your teenagers may be to the point where they require something a bit more advanced than these such as headphones.
Read more
Comfort
The combination of the headband that is made of plush leather and the ear pads that are made of eco-leather is extremely ideal for comfort. Plus, the headband is adjustable.
Durability
Do not worry; your children will not be able to break the connected wire very easily. Additionally, these are built pretty well in other areas.
Features
The good news is the built-in volume regulators will prevent the volume from exceeding 85 decibels. Yet, at the same time, your kids may complain that these are not quite loud enough for them.
Style
Though there is a Bluetooth model available, this option is wired. And, the braided-nylon cord actually has a built-in in-line mic for taking calls and controlling music.
Color
While there are only two color options available, they are both incredibly stylish and ideal for children. For the record, the two are gray and light blue and gray and purple.
Overall
If money is really tight for you but you still want to spoil your kid or kids a little bit then these are going to be extremely compelling. And, do not forget that a Bluetooth model is available.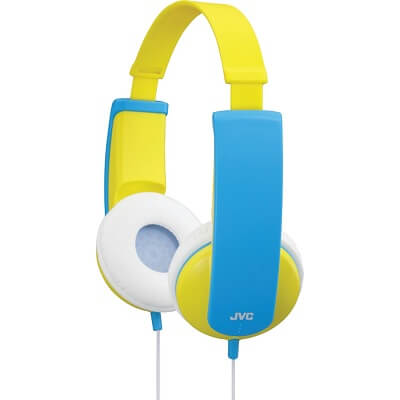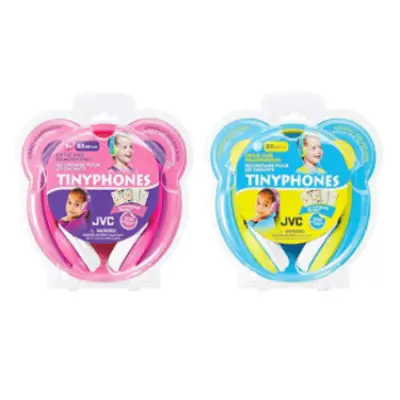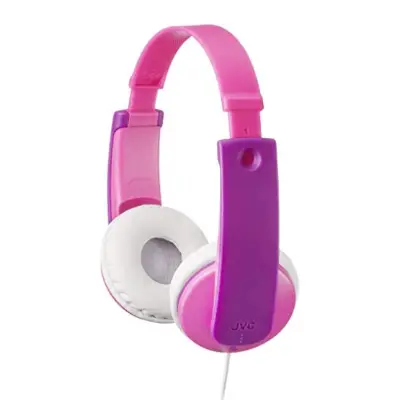 Unlike some of the other models, this option is wired so keep that in mind. One nice aspect about these headphones, though, is they will stay on your children's heads quite well.
Read more
Comfort
Not only are the padded ear cups nice but the fact that these will actually stay on your children's heads is just as nice.
Durability
It seems to be the general consensus among previous buyers that these are well built. Granted your kids do not chuck them around and try to break them, they should last over time.
Features
The volume itself is limited but there is no way for your child to control the volume which is a bit of a limitation with these.
Style
Unlike other options on this list, these are actually wired and come with a standard 3.5-millimeter headphone jack. This will be compatible with most audio devices out there.
Color
The bright colors would be good enough but decorative stickers also come with your purchase. With these, your child can personalize these to their liking.
Overall
Sure, the maximum volume is limited for airline travel but this is not exactly an uncommon feature with kids headphones. Everything else is very well-designed and well-done, however.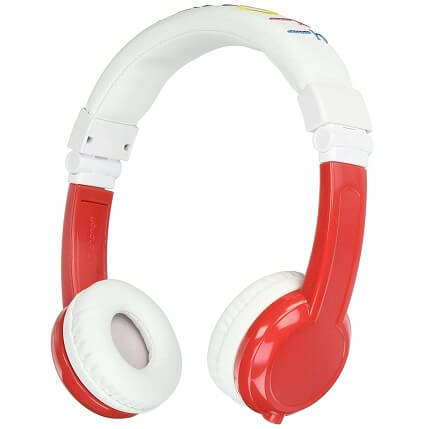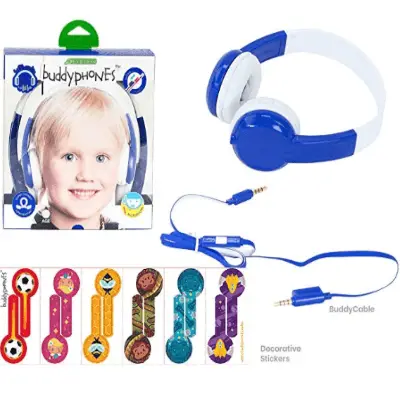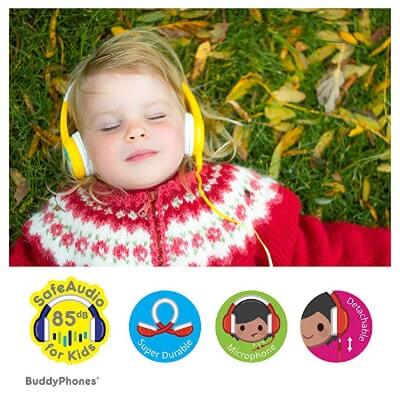 No matter if you are buying for toddlers or kids or for girls or boys, this next option is going to be a hit. For the record, these are a different version of the BuddyPhones and are known as the Explore Headphones.
Read more
Comfort
The soft and comfortable hypoallergenic padding that is integrated here is a nice touch. Additionally, these are ideal for kids aged 3 to 10.
Durability
The headband that is equipped here is bendable and durable, though one user claimed it was just cheap plastic. Also, a few other buyers have had longevity issues.
Features
In addition to the inline mic that allows for calls, the maximum volume is set to 85 decibels. Oh, and the included cable is flat to prevent tangling.
Style
Adding on to what was just said about the cable, it is gold-plated and the standard 3.5-millimeter size. As a bit of a bonus, also, a built-in audio splitter allows multiple people to listen in on the same device.
Color
A good variety of color options are available and also six sets of decorative vinyl stickers will come with this purchase.
Overall
The vinyl stickers and the built-in audio splitter really make this option stand out. While durability can be a concern, they are definitely well-designed as a whole.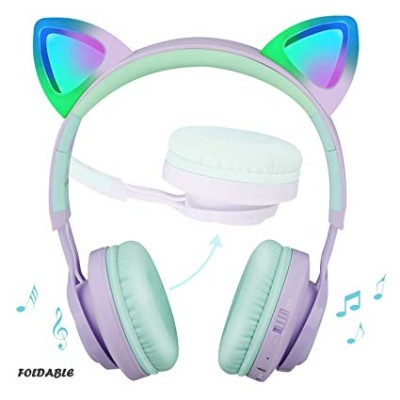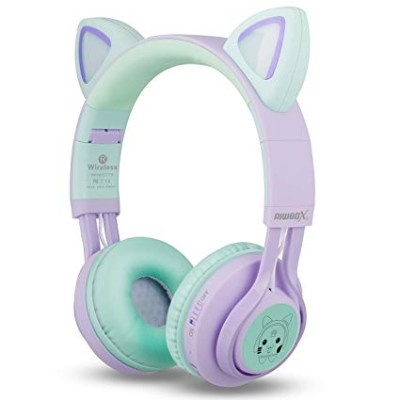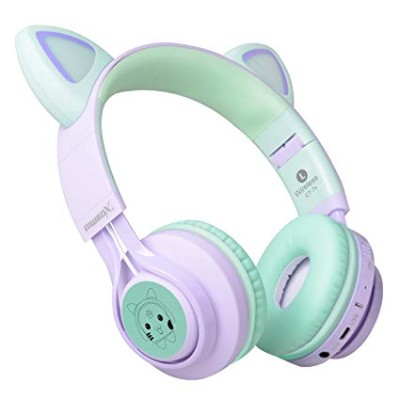 Meow! This unique and adorable option is great for animal-lovers, especially cat-lovers. This option has controlled volume, can be used with or without Bluetooth, and are incredibly comfortable. One of the children's favorite features is the light-up ears that dances to the rhythm of their music.
Read more
Comfort
If there is one thing that everyone can agree on here, it's that this product is comfortable and cute. The headband is adjustable and the earpieces are generously padded.
Durability
This product is made from plastic and will need to be handled with care. They fold down which makes them safer and smaller for traveling or bringing to school. There is a warranty card included in the box. As long as you fill it out within a week of receiving the product, you will secure a one-year warranty.
Features
The volume settings are controlled and have a 40mm speaker with the highest sound output of 108db. There are controls on the earpieces to pause, skip, or adjust the volume. There is also a microphone built-in for calls. One of the kid's favorite features is the lights. The earpieces and ears light up, according to the rhythm of the song.
Style
There is a cord included, or you can connect these to your device using Bluetooth 5.0. It has been mentioned by many that the battery life leaves a lot to be desired. To save battery, you can opt to turn off the light-up features.
Color
These adorable ears are available in two color schemes. You can choose from blue and green or purple and green. The light-up colors are red, blue, and green.
Overall
The biggest complaint here seems to be the battery life. Aside from that, this product is visually appealing, comfortable, and unique. If your child is an animal lover, this would be a great choice.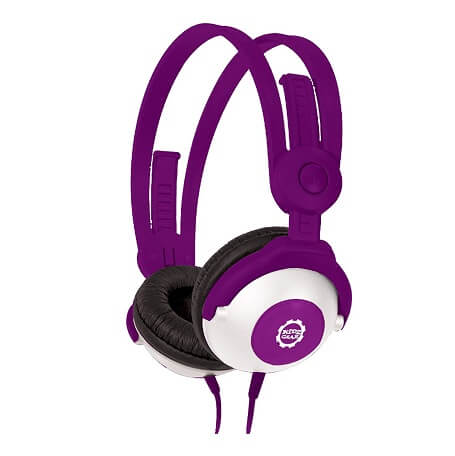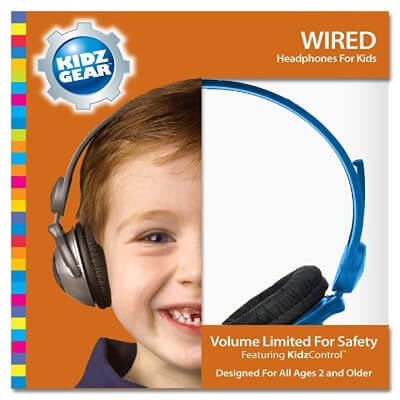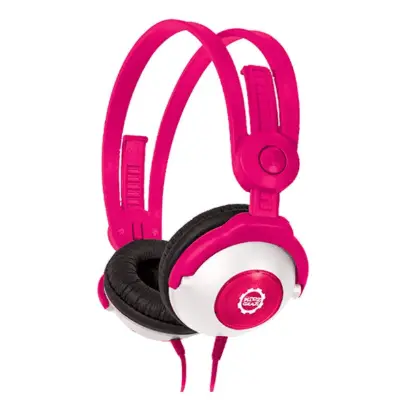 It is noted that the same high-quality components utilized in tv headphones are utilized here and while some users have had longevity concerns, these are pretty good overall.
Read more
Comfort
Now, these are adjustable and comfortable for the most part. But, the thing is, there is not any padding on the top so be aware of that.
Durability
This is where these struggle the most. One buyer even went on to report that their child went through four pairs of these. The build quality needs to be a bit better.
Features
Though the build quality is disappointing, your child can actually control the volume themselves here (though it is still limited to protect their ears). Also, a carrying bag is included.
Style
At this point, you are starting to get the idea as these are another wired option. So, they are going to work with many audio devices including those from Apple.
Color
All the bright and colorful style options are appealing. Choosing the right one will simply come down to your child's preferences.
Overall
Even though some of you may not believe that these should be justified to be on this list due to their build quality, there is a lot to love about them.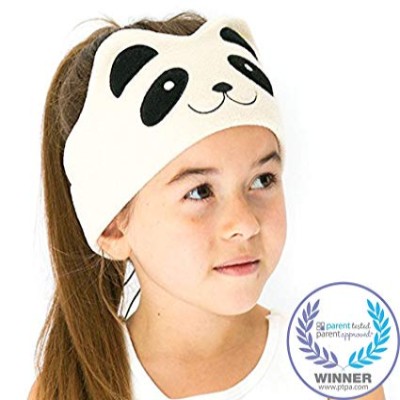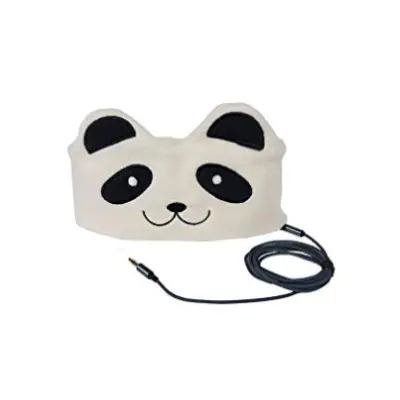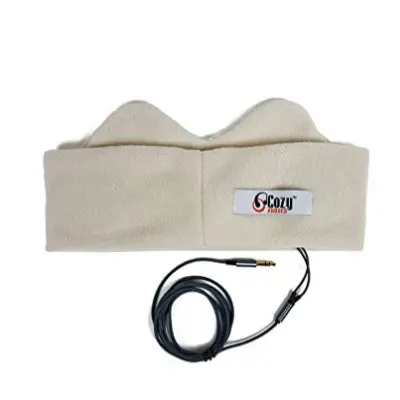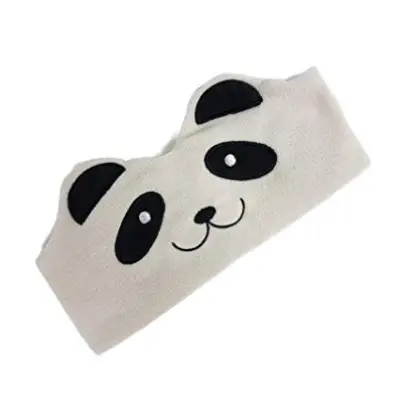 CozyPhones may just be the best option for long travels. This option fits more like a thick headband and has no earbuds or cuffs. They are made from fleece material and be used for a number of other activities as well. With 21 different character options, you are bound to find a style for your child.
Read more
Comfort
This option is actually more like a headband or ear warmers. There are no buds to insert in the ears, no cups to put over the ears, and no hard headband. This band is made from fleece and fits heads about 18-20" in circumference. CozyPhones are stretchy and comfortable.
Durability
You don't need to worry about these breaking in a backpack or snapping when sat on. The soft fabric can be folded and can even be washed. The included cord is braided and quite durable as well. There is a one year warranty included.
Features
The speakers max out at 90db and measure only ⅛ inch thick. Children can also use this band as a sun-shade if they are napping in the car and the sun is too strong or they can use them as earmuffs as well.
Style
There is no Bluetooth technology integrated. There is an included 52-inch braided cord that is compatible with just about every device.
Color
There are over 21 different choices of animals and characters. A few examples include a unicorn, a pirate, a ninja turtle, a lion, or paw patrol.
Overall
This is a fun alternative that is incredibly comfortable and great for travel. We love that they are not intrusive and have no uncomfortable plastic pieces. Even if your child sits on them or throws them, they will survive.

Subscribe to our Newsletter