Best Messenger Bags
last updated:
Feb 07, 2020
If you transport your laptop and work from your office, home, a coffee shop, or perhaps you travel a lot for work then you most likely have some sort of bag to transport your work and laptop with. Some of us use a backpack or a simple cover to protect our laptop while we are moving from one location to the other, but if you are looking for a bag that is a little more stylish than may we suggest a messenger bag. A messenger bag is a stylish and easily transported bag that you can store your laptop and work conveniently and transport it with ease. If you are interested in having a more stylish option to transport your work in and are looking for the perfect messenger bag, then you will be interested in the below guide.
In a Hurry? The test winner after 12 hrs of research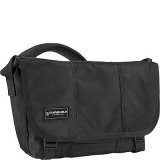 TIMBUK 2 CLASSIC
Why is it better?
Affordable
Durable
Comfortable
Lots of different color/design options
In a
Hurry? Editors choice: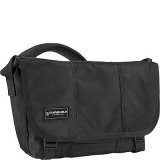 Test Winner: TIMBUK 2 CLASSIC

16
Researched Sources
1.6k
Reviews Considered
12
Hours Researching
16
Products Evaluated
Features
Materials
Weight
By Default
Criteria Used for Evaluation


Features
Laptop/Tablet Usage
If you plan to carry your laptop or tablet inside of your bag as a regular occasion, then make sure the bag you buy has plenty of protection and padding in the laptop/tablet compartment. One of the things you'll want to make sure your bag has for your laptop or tablet is good, strong, thick padding to protect your electronics in case the bag falls or you drop it with your laptop or tablet inside of it. Also, laptop/tablet compartments that are strongly connected to a durable back panel are made to hold your electronics securely in place, further protecting them from any potential damage or exposure.
Pockets
Different styles of messenger bags offer a wide variety of varying pocket and organizational features. Some only have one main compartment, while others have a variety of pockets and organizers. The type of pocket features you will need is going to depend on exactly how you plan to utilize your bag. Some messenger bags come with pockets for water bottles and can even carry your shoes, which are options that benefit the outdoor enthusiast. If you plan on carrying a lot of small items and electronics, opting for a variety of pockets for the organization is probably the best option.


Materials
Materials
Thinking about the materials your messenger bag is made up of is another item to think about. If you're going to be using the bag for a lot of outdoor activities, then you'll want to make sure the bag is long-lasting and made up of durable materials. If you're opting for appearance, leather is always fantastic, and it is also durable. However, most leather messenger bags aren't very water resistant. So, you need to weigh out exactly how you plan to use the bag and how durable and weather resistant you need the bag to be. Once you've thought those things out, you can select materials that are water resistant, like nylon or polyester bags, or opt for a leather bag if you don't live in an area where you encounter much rain.
Stabilizing Straps
Stabilizing straps are going to be very important to all of you outdoor enthusiasts planning to use your bags while you're active and on-the-go. Good stabilizing straps are made to hold your bag in place towards your back area to help you keep your balance no matter what activity you decide to partake in. Bags with low-quality stabilizing straps are much more likely to move around while you move, making both balance and activity level more difficult. Stabilizing straps usually lay across your hips or tummy area to help hold the messenger bag in place, and aren't typically used by people that just use their messenger bags while walking. The most comfortable messenger bag stabilizing straps are usually horizontal to help remove stress from your shoulder area. However, for those of you that plan to use your messenger bag while riding your bike, having a strap across the tummy area might seem to constrict. Bike riders might be more comfortable opting for messenger bags with T-strap designs.
Shoulder Straps
If you plan to use your bag on a daily basis either for your work, or for outdoor activities, and you know you'll be carrying the bag around for long periods of time, then taking a close look at the shoulder strap becomes critical. If you fit this scenario, then the type of padding, the amount of it, and the design of the padding all become necessities to consider for your comfort level. Aside from ensuring you've got decent padding, you also want to make sure the straps are adjustable and easy-to-use, especially when you're in the middle of something. Some straps are not easy to adjust during activities, while others are. When considering your comfort level, it's always better to have straps you can easily adjust at any time, so that you can adjust your bag, especially if you decide to switch shoulders.
Top Flaps
The top flap of your messenger bag is an important feature to consider because the operation of the top flap determines how well, and how securely, the bag closes. A lot of messenger bags try to offer increased security to customers by using a two-part closure system, which is usually made up of a clip and Velcro. However, others use plastic buckles because they are more efficient and easy-to-use. However, plastic buckles are a bit difficult to unclip when you're accessing your bag with only one hand while it's still sitting on your shoulder. Also, plastic buckles are very easy for others to open with their two available hands, and make these types of messenger bags targets for people who want to steal your electronics. Hooks are also easy-to-use, and can sometimes entice thieves to target your precious electronics. However, some hooks are made to be a bit more difficult to unclip to ward off thieves.
Since many messenger bags also have Velcro strips, it can be handy sometimes, when you aren't going very far, to simply use the Velcro to close up your bag. However, the idea of combining Velcro with a hook is supposed to help keep the bag closed and your items safe. Some of these bags also include Velcro silencing strips so that you won't create a lot of noise or notice when you open your bag.


Weight
The weight of a messenger bag is an important factor to consider before you buy it. The average weight of a messenger bag is about 3-pounds but varies depending on the size and materials used. It is best to know how exactly you plan to use the bag and how heavy your items will be. For example, if it will be used as a diaper bag, a heavier bag won't make much of a difference. On the other hand, if you plan to use it for hiking or outdoor expeditions, you will likely be packing it full of heavy materials and a lighter weight bag would be better.
You should also check if there are weight restrictions to the messenger bag and if the bag has to much weight if the straps can break or the bag will rip. This is good to know so you do not overpack the messenger bag and run into any issues while using it for your day to day errands.
Expert Interviews & Opinions
Most Important Criteria
(According to our experts opinion)
Experts Opinion
Editors Opinion
Users Opinion
By Default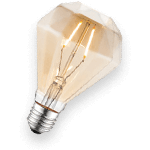 Organization
If a messenger bag doesn't have an adequate organization for you, you can use packing cubes or nylon zipper bags to keep your items where you want them. Sometimes taking the opportunity to create your own pockets and separation can help you keep better track of your items.
Fashion
The look of your bag is important. If you dislike the color or design of your bag, you will be less likely to use it. Even if it is slightly more expensive, having a messenger bag that you feel confident with will be worth it in the end. Most of these bags are stylish and sleek, but if you are not sure the style will match with your personality, move on to the next bag on your list as there are many options to choose from.
Comfort
Make sure when you are looking to invest in a new messenger bag, not to get distracted by the style and convenience of pockets and storage. One of the main factors to consider is how comfortable the bag will feel while being worn. What good is a bag that can hold all your gear without issue, but when you go to your next destination it becomes uncomfortable? If you can check the customer reviews as this will allow you to see how comfortable the messenger bag was for other customers who went with the bag.
Other Factors to Consider


Weather Resistance
You'll find that several companies that produce messenger bags describe them as water resistant, and not necessarily waterproof, but the concept is generally the same. Since most messenger bag manufacturers can't promise that the bag is 100% waterproof, they use the terms water resistant or weather resistant to describe how well the bag holds up in adverse weather conditions. It's not difficult to make bags waterproof since all messenger bag manufacturers need to do is make sure the flap covering the bag's fabric includes waterproof material. If the flap is waterproof, then it'll do the trick, and the only areas you might ever notice water collecting in your bag is at the fold or within the flap itself. Not all of the bags in this review are waterproof, so you do need to consider what type of weather conditions you might face when you use your bag, and a lot of that depends on the area in which you reside.
To get a good, water-resistant bag, look for fabrics that are traditionally waterproof, and bags that have large corner folds to cover areas where water might trickle through. When these types of bags are closed up correctly, it will be nearly impossible for rain to get inside the bag. So, if you know you live in an area where you need something waterproof, make sure to check the corner folds of the bag. Also, many of these bags come with external water features. If only your bag's flap is water resistant, your external bag areas may not be. So, remember to be careful when you place items in that area of the bag.


Style
While appearance is not always going to be your most important feature, since the functionality is really a key with most messenger bags, it does matter to a lot of people. You don't want to get stuck with a bag you find hideous, because you'll never want to use it. Most messenger bags come in a few colors and options, so you should be able to find something you think is stylish. While you'll want a messenger bag that matches your usage needs, finding something you like is really critical to your overall enjoyment of the bag, so it's still important to consider.
Frequently Asked Questions
q:

What are the benefits of using a messenger bag?

a:

The answer to this question lies in the many benefits messenger bags offer you when comparing them to other bags. First, messenger bags are usually made to help you easily organize all of the items you want to bring with you, from large to small. Most messenger bags come with a wide variety of pockets, compartments, and organizers. Another nice benefit of utilizing a messenger bag is that messenger bags provide you with easy access to your items because of their multiple pockets and organizing capabilities. Furthermore, messenger bags are designed to be durable, portable, and many of them also offer water resistant and weather resistant options.

In comparison to backpacks, however, messenger bags typically aren't as comfortable or roomy. Messenger bags are also usually pricier when compared to an average laptop bag, and most of them are heavier than a traditional purse. Even with these comparative facts, messenger bags still offer better durability, more organization, and higher-quality materials that are made to withstand the elements than any other bag option—whether it's a backpack, purse, or laptop.

And overall, most people decide upon messenger bags because of their capacity to hold electronic items while protecting them with both padding and weather resistant options, their increased capacity for organization, and their durability. Plus, there are so many options to pick from when it comes to the style and material of messenger bags, you'll be able to find something you think is eye-catching.
q:

What styles do messenger bags come in?

a:

Depending on how you plan to use your messenger bag, you'll want to consider the two style options you'll run into when searching for your messenger bag. First, the standard messenger bag style is the better option for all of you outdoor enthusiasts primarily because of how these bags are designed to sit and balance on your body. Standard messenger bags are designed to rest higher up on the back and are made with more comfortable, adjustable straps. Also, standard messenger bag styles can hold a wide variety of items, Although they don't typically offer as many pockets as briefcase style messenger bags.

The standard messenger bag style also includes quick release buckles and easy-access areas to make the bag efficient while you are on-the-go. With the standard messenger bag, you can usually access your items more quickly and also adjust the bag more easily. Most bikers, hikers, and outdoor sports enthusiasts prefer the standard messenger bag style because of the way the bag sits on the body, making it easier to perform typical outdoor activities, and because of their better efficiency when both accessing items or adjusting straps on-the-go.

On the other hand, briefcase style messenger bags are designed more for the everyday professional who will probably be performing more daily walking. The strap design on briefcase style messenger bags makes them easier to handle while walking since they sit lower on the back than standard messenger bag styles. Also, briefcase style messenger bags usually have stronger back panels to better hold and protect laptops and tablets, laptop or tablet sleeves, and top handles. Briefcase style messenger bags are also usually made with style options at the forefront of the design rather than durability or weather resistant concepts.
q:

What are the main uses of a messenger bag?

a:

There are typically five different ways people generally use messenger bags.

Work: A lot of people use the messenger bag to make their electronics and other important items easy to bring with them. People that travel often or work remotely and need to bring their items often from one place to another often use messenger bags since it's very easy to keep your items organized in these bags.

Bike riding: Other people enjoy using messenger bags when riding bikes, especially those working professionals who prefer to commute on their bikes to squeeze in a bit of daily exercise both to and from work. Since many messenger bags are made to be comfortable and are designed to accommodate those that ride bikes either to and from work or simply for fun, most messenger bags work well in this capacity. Of course, bike riders want to use messenger bags that can be easily adjusted and include an excellent stabilization strap.

Travel: Some people travel a lot for work, hauling items to the airport on a regular basis. Since flights allow you to carry on a personal item bag, many people choose to utilize messenger bags as their carry-on since they can bring their laptops or tablets with them, and know that their electronic items are protected and padded in case they fall. Also, the extra pockets and organizational features typically found in messenger bags let people work easily while flying from place to place.

School: Many students who have to carry around many books choose messenger bags. Messenger bags are not only more comfortable for most students that lug around several books, but also offer features that let students bring their tablets and laptops along to class. The organization also helps when you need to find something quickly in college, like a paper or a highlighter. Also, since many messenger bags are water resistant, they're perfect for students who walk from class to class when it's raining.
q:

How do I care for my leather messenger bag?

a:

Firstly, when you buy your bag at a local retailer, make sure to check with the store attendant on how he or she would suggest that you take care of the leather bag. If you buy one online, simply check with the manufacturer or read the insert that comes with your bag. In general, it is suggested that you keep the leather as clean as possible throughout the week. You can do this by lightly wiping it down with a damp cloth.

Next, allow the bag time to sufficiently dry, before you use it. And finally, there are leather protector sprays that you can use to prevent dirt from making its way onto your bag. Once all of this has been done, you can also look into getting a specific leather cleaner or color maintaining product. The retailer should be able to let you know which one suits the specific leather you have bought.
q:

Why should I get a messenger bag?

a:

1. They look good. The bottom line is, when you are looking at choosing between something like a backpack or a messenger bag for daily use, messenger bags just look more classy with a sense of urban appeal. A backpack tends to remind people of childhood days of going to school and may seem less professional.
2. You want variety. Messenger bags come in a huge variety of colors, fabrics, and styles. Therefore, you can have your pick of the litter when it comes to choosing a bag that has the exact look and features that you are looking for.
3. Quick access to items. With a quick reach into your bag, you can locate any item you may want. No need to stop, take off a backpack, and search through a hard to organize center.
4. Easy wear. To put your messenger bag on, all you need to do is sling it over your body and off to the race track you go.
Subscribe to our Newsletter