Best Messenger Bags
In a
Hurry? Editors choice: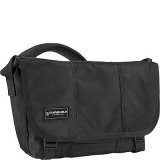 Test Winner: TIMBUK 2 CLASSIC

If you transport your laptop and
work from your office
, home, a coffee shop, or perhaps you travel a lot for work then you most likely have some sort of bag to transport your work and laptop with. Some of us use a backpack or a simple cover to protect our laptop while we are moving from one location to the other, but if you are looking for a bag that is a little more stylish than may we suggest a messenger bag. A messenger bag is a stylish and easily transported bag that you can store your
laptop and work
conveniently and transport it with ease. If you are interested in having a
more stylish option
to transport your work in and are looking for the perfect messenger bag, then you will be interested in the below guide.
Standout Picks
Criteria Used for Evaluation
Features
Laptop/Tablet Usage
If you plan to carry your laptop or tablet inside of your bag as a regular occasion, then make sure the bag you buy has plenty of protection and padding in the laptop/tablet compartment. One of the things you'll want to make sure your bag has for your laptop or tablet is good, strong, thick padding to protect your electronics in case the bag falls or you drop it with your laptop or tablet inside of it. Also, laptop/tablet compartments that are strongly connected to a durable back panel are made to hold your electronics securely in place, further protecting them from any potential damage or exposure.
Pockets
Different styles of messenger bags offer a wide variety of varying pocket and organizational features. Some only have one main compartment, while others have a variety of pockets and organizers. The type of pocket features you will need is going to depend on exactly how you plan to utilize your bag. Some messenger bags come with pockets for water bottles and can even carry your shoes, which are options that benefit the outdoor enthusiast. If you plan on carrying a lot of small items and electronics, opting for a variety of pockets for the organization is probably the best option.
Materials
Materials
Thinking about the materials your messenger bag is made up of is another item to think about. If you're going to be using the bag for a lot of outdoor activities, then you'll want to make sure the bag is long-lasting and made up of durable materials. If you're opting for appearance, leather is always fantastic, and it is also durable. However, most leather messenger bags aren't very water resistant. So, you need to weigh out exactly how you plan to use the bag and how durable and weather resistant you need the bag to be. Once you've thought those things out, you can select materials that are water resistant, like nylon or polyester bags, or opt for a leather bag if you don't live in an area where you encounter much rain.
Stabilizing Straps
Stabilizing straps are going to be very important to all of you outdoor enthusiasts planning to use your bags while you're active and on-the-go. Good stabilizing straps are made to hold your bag in place towards your back area to help you keep your balance no matter what activity you decide to partake in. Bags with low-quality stabilizing straps are much more likely to move around while you move, making both balance and activity level more difficult. Stabilizing straps usually lay across your hips or tummy area to help hold the messenger bag in place, and aren't typically used by people that just use their messenger bags while walking. The most comfortable messenger bag stabilizing straps are usually horizontal to help remove stress from your shoulder area. However, for those of you that plan to use your messenger bag while riding your bike, having a strap across the tummy area might seem to constrict. Bike riders might be more comfortable opting for messenger bags with T-strap designs.
Shoulder Straps
If you plan to use your bag on a daily basis either for your work, or for outdoor activities, and you know you'll be carrying the bag around for long periods of time, then taking a close look at the shoulder strap becomes critical. If you fit this scenario, then the type of padding, the amount of it, and the design of the padding all become necessities to consider for your comfort level. Aside from ensuring you've got decent padding, you also want to make sure the straps are adjustable and easy-to-use, especially when you're in the middle of something. Some straps are not easy to adjust during activities, while others are. When considering your comfort level, it's always better to have straps you can easily adjust at any time, so that you can adjust your bag, especially if you decide to switch shoulders.
Top Flaps
The top flap of your messenger bag is an important feature to consider because the operation of the top flap determines how well, and how securely, the bag closes. A lot of messenger bags try to offer increased security to customers by using a two-part closure system, which is usually made up of a clip and Velcro. However, others use plastic buckles because they are more efficient and easy-to-use. However, plastic buckles are a bit difficult to unclip when you're accessing your bag with only one hand while it's still sitting on your shoulder. Also, plastic buckles are very easy for others to open with their two available hands, and make these types of messenger bags targets for people who want to steal your electronics. Hooks are also easy-to-use, and can sometimes entice thieves to target your precious electronics. However, some hooks are made to be a bit more difficult to unclip to ward off thieves.
Since many messenger bags also have Velcro strips, it can be handy sometimes, when you aren't going very far, to simply use the Velcro to close up your bag. However, the idea of combining Velcro with a hook is supposed to help keep the bag closed and your items safe. Some of these bags also include Velcro silencing strips so that you won't create a lot of noise or notice when you open your bag.
Weight
The weight of a messenger bag is an important factor to consider before you buy it. The average weight of a messenger bag is about 3-pounds but varies depending on the size and materials used. It is best to know how exactly you plan to use the bag and how heavy your items will be. For example, if it will be used as a diaper bag, a heavier bag won't make much of a difference. On the other hand, if you plan to use it for hiking or outdoor expeditions, you will likely be packing it full of heavy materials and a lighter weight bag would be better.
You should also check if there are weight restrictions to the messenger bag and if the bag has to much weight if the straps can break or the bag will rip. This is good to know so you do not overpack the messenger bag and run into any issues while using it for your day to day errands.
Subscribe to our Newsletter