Best Portable Garage
last updated:
Mar 29, 2019
No matter where you go or how far you travel, the birds will find you- and they will use your car as target practice. You could resign your life to an endless circle of trips to the car wash, or your could just invest a little bit on money in a portable garage. These options are great because they can be shipped right to your door, and with a little time and skill they can be set up and are great to go, and taken down just as easily. Plus, because they are just a series of canvas and poles, they aren't going to take up that much room in storage. In this guide, you will find some of our favorite picks for portable garages to keep your car (or boat) safe from the elements no matter where you go.
In a Hurry? The test winner after 5 hrs of research

Abba Patio Direct
Why is it better?
Easy to assemble
Made from high quality materials
Can open up on both sides
In a
Hurry? Editors choice:

Test Winner: Abba Patio Direct

2
Researched Sources
19
Reviews Considered
5
Hours Researching
10
Products Evaluated
Ease of Use
Durability
Materials
Size
Value
By Default
Criteria Used for Evaluation


Ease of Use
Putting together larger outdoor structures can be a real pain, so we wanted to ensure that we selected designs that were going to be easy to put together and tear down when needed.
One simple way to tell if putting it together is going to be a nightmare was to consult the reviews of previous users. They are going to be the very first one to detail the account of how difficult or easy it was to assemble, so we made sure that we selected designs that got high marks in ease of assembly. Another thing that we kept our eye on was the availability of the instructional manual. We noticed that some companies allow users to download a PDF scanned document of the instructions so that you can see what you are getting yourself into before you make your purchase. It's important to note that none of these designs are going to be able to pop up easily on your first try. You should go in expecting it to take about 2-4 hours if you are working alone, and that time should decrease the more times to put it up and take it back down.


Durability
This was one of the most important features that we looked at, because no one wants to chase down their gear as it blows down the street on a very windy afternoon.
To ensure that we selected design that were going to be able to stand up to harsh weather, we looked at the materials that were used. Steel tubing that measured to be about 1.5-2 inches thick is going to be one of your better options for frames that are going to need to hold up a good deal of snow if you live in a snowy area. Frames that have steel tubing under 1.5 inches are still going to be sturdy, but they just won't be able to hold up the weight of heavy snowfall. Another thing that we looked at was how well they were going to be able to be staked into the ground. There were some options out there that provided users with great staking systems, but we noticed that some of the others were a little lacking. This doesn't necessarily mean that the product is bad, it just means that you might have to take a little extra time and buy some extra materials to keep it in place on those windy days.


Materials
In order for a product to be able to withstand some pretty nasty weather, it is going to need to be made from high quality materials and components.
For the canopy, you are going to want something that is not only waterproof and windproof, but you are also going to want something that is going to offer a good deal of UV protection, because it is most likely going to be set up in a place where it gets direct sunlight. We found that the very best material that is going to be able to accomplish these tasks is polyethylene, or more commonly known as PE. Hands down, this is the best material for the job, and it is used by a majority of companies because it is affordable but it is also incredibly durable and easy to care for. For the frame on the inside, steel tubing is the way to go. Be sure that you steer clear of PVC pipes for interior frames. While this may save you a little bit of money initially, PVC is notorious for bending and becoming unreliable in high-pressure conditions such as high wind or heavy snow.


Size
The size of each design is going to determine two things- how much room it is going to take up in your outdoor space, and how much gear you will be able to hold inside.
From what we found, the standard size of most designs out there on the market is 10 feet wide and 20 feet long. These dimensions are going to give you just enough room to park a modest sized sedan or boat, but it may not be ideal for larger vehicles such as SUVs. For those that are looking to store away a larger vehicle, we recommend selecting a size that measures to be at 12 feet wide. This is going to give you just enough room without it feeling too cramped. If you need a ton of storage, there are also styles that measure to be double the the standard- 20 feet wide and 22 feet long. These are going to be great for storing two vehicles, but they come in at a price point that will double the price of the standard 10 feet by 20 feet, and they are often a little weaker due to the shallow pitch of the canopy.


Value
At the end of the day, we want to save you a little bit of money when we can without sacrificing quality.
We wanted to select a wide variety of pricing options for those that don't have a lot of money to spend, to those that are looking to spare no expense. Designs that are on the more affordable end of the pricing scale often don't have the same level of features that higher end options have- such as cross ventilation of even side panels. It is important to note, however, that even the more affordable options are typically made from the same high quality materials such as polyethylene and steel tubing. Higher priced options are typically priced that way because they have a lot of additional features such as zippered panels for cross ventilation and thicker 1.5-2 inch steel tubing to withstand more harsh climates. Plus, bigger designs that can hold more than one car are going to cost you significantly more as well.
Expert Interviews & Opinions
Most Important Criteria
(According to our experts opinion)
Experts Opinion
Editors Opinion
Users Opinion
By Default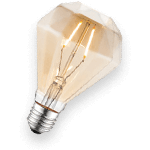 Ease of Use
It is important to keep in mind that these are going to take you a little bit of time and patience to put together. The average time it will take to set up right out of the box is anywhere from 2-4 hours, so to make that process just a little easier, you might want to bribe one of your friends to help!
Durability
Depending on where you live in the world, not all designs are make to withstand harsh winters or high winds. If you are looking for something that is going to be able to stay up all year, look for poles that are between 1.5-2 inches in diameter to ensure that you have an incredibly strong frame.
Materials
For canopies, polyethylene (PE) is going to be the best material to keep your gear high and dry. It is a very sturdy material that is impervious to tears, and it is considered to be waterproof, wind proof, and will protect your gear from harmful UV rays.
Frequently Asked Questions
q:

Are they going to be easy to put up and take down?

a:

Sadly, there are no designs that we found that are going to be able to pop up with the flick of a button like an umbrella. From what we could gather, most of these designs are shipped in boxes of two- one for the fabrics, and one for the poles. If you have even put up a camping tent, you know what goes into setting up these products. First, you are going to need to construct the frame to place the canopy. The frame is a system of steel tubes that are fastened together. Many simple slide together, but with some other designs you many need to employ the use of some tools to tighten them together. Once the frame is in place, you will need to fasten the canopy to the top using the tools that are provided in your kit. If you are working alone, it can take you anywhere between 2-4 hours from start to finish, but as you learn how it fits together you can cut that time in half.
q:

What is polyethylene?

a:

You might have noticed that almost every design that is found on our list uses polyethylene for the canopy cover. So, what exactly is this material? It is a synthetic resin that is used in products such as plastic grocery bags or food containers. What makes this material ideal for these canopies is that they are completely nonporous, which means that they are going to create a watertight seal. You won't have to worry about rain or snow bleeding through the fabric, and you also won't need to worry about tears because it is an incredibly durable material. What also makes it great for this purpose is that it is also UV resistant, which means that no harmful UV rays will be able to penetrate the surface.
q:

Can I leave it up all year?

a:

The answer to this question depends upon the type of product you selected, as well as the part of the world you live in. If you have opted for a style that uses anything less than 1.5 inch steel poles, or a product that has aluminum components, you might want to pack it up for your harsh winter. Aluminum components typically aren't ideal to leave up all year round for extended periods of time because they are prone to rusting, which will weaken your structure a great deal. However, if you have invested in a design that has steel tubes that measure to be 1.5-2 inches, these are going to be ideal for holding up through harsh climates, which means that you will be able to keep them up all year round. If you live in a temperate climate, we really can't find a reason that you wouldn't be able to leave these designs up all year round.
q:

Will it take up a lot of room in storage?

a:

Absolutely not! These products typically arrive at your door in two boxes, which means that when you pack them back up they should be able to fit back into those boxes. The pieces and parts that make up these structures are small and simple. The poles are long and thin enough that they can be tucked into a corner in your garage, and the canopy may be a little on the thick side, but it can also be folded up neatly when not in use. Some companies even offer storage containers to put your structure away when not in use.
q:

How do I know what size that I need to purchase?

a:

The size that you need will depend upon what you intend on storing. If you have a small to modest sized car like a sedan, you will be able to purchase one of the standard size options that measure to be 10 feet wide and 20 feet long. However, if you have a vehicle that is bigger than your average sedan, it may be in your best interest to invest in a style that measures to be 12 feet long. If you want to store multiple vehicles- such as cars, motorcycles and boats- under one structure, the best option for you will be a structure that measures to be 20 feet wide and 22 feet long.
q:

Can they be used for anything else?

a:

Of course! Not only can they be used to store anything that you don't want to be left out in oppressive weather such as boats, kayaks, cars, bikes, and motorcycles, certain styles can also be used as a type of shelter. What we found is that there were quite a few users that used these products for shelter for outdoor events. If your 4th of July party gets rained out, you will have the option of using one of these products to be able to keep the party going while all of your guests remain dry until the rain passes.
q:

How do I care for them in the off season?

a:

Before you pack it up for the season, you first want to clean off the top of the canopy. The best way to go about this is to simply lie it flat in the yard, and use a garden hose or pressure washer to rinse off all of the dirt and debris. You are going to want to make sure that before you fold it up to put in storage that it needs to be completely dry. If it isn't dry when put away in storage, you run the risk of developing mold on the surface.