Best Rash Guards
last updated:
Feb 07, 2020
There is nothing that can ruin a day at the beach more than uncomfortable skin. While sunscreen is an excellent tool to keep the sun off of your back, it typically has to be reapplied every 80 minutes to ensure that you are protected. Sometimes, when you are out in the middle of the ocean on a surfboard, or out on the lake in a kayak- you don't have the time nor the interest to reapply sunblock. That's where the investment in a good rash guard will come in handy. It is able to keep the sun and the elements off of your back so that you won't have to worry about gingerly applying aloe to your red skin in the evening after a long day having fun outside.
In a Hurry? The test winner after 15 hrs of research

Tesla MSZ03
Why is it better?
Front zipper
Heavy material provides superior protection against abrasions
Sharp design
In a
Hurry? Editors choice:

Test Winner: Tesla MSZ03

17
Researched Sources
2k
Reviews Considered
15
Hours Researching
16
Products Evaluated
Style
Materials
Effectiveness
Value
By Default
Criteria Used for Evaluation


Style
There are many different styles and type of rash guards out there on the market, and many of them offer more than one benefit. When selecting the best ones for this list, we took into consideration all of the added benefits to determine which ones were worth all of the extra bells and whistles. When it came down to it, the more simple the design- the better the shirt. These shirts are made not to be noticed. You want to be able to be out on the water carefree without worrying about becoming horribly sunburned in the evening. A good rash guard gives you all of the flexibility, movement, and comfort as you would if you weren't wearing anything at all. With that in mind, there were certain criteria we kept in mind while selecting the best products currently on the market.
In a perfect world, you would be able be to out there on the water without risking getting sunburned or hurt. Sadly, we do not live in a perfect world, so wearing a shirt while out on the water is our only line of defense. Since you will have to conceal your body under fabric, it is important that it looks good. We tried to make sure that each guard that we selected offered a stylish design, and was also offered in colors that work for everyone. When you are out there on the waves, you want to make sure that you look good, and we made sure to select styles that make you look great.


Materials
The mark of a really great rash guard starts with the materials that they are made from. It was important that we selected rash guards that were made from materials that had a UPF of 50 or over, and were made from cotton or polyester. When you wear a rash guard, you don't want to be able to sense that you are wearing a shirt. It should feel like a second skin or even nothing at all. A good shirt is composed of six panels that are held together with seams created by flatlock stitching is what makes a rash guard better than wearing just a regular shirt. We tried to keep an eye out on this level of construction for all of the shirts that appeared on this list.


Effectiveness
As stated earlier, shirts that have a UPF of 50 or over are considered to be the best of the best, and they almost block out the sun completely. There are shirts out there that offer less than 50, but we didn't consider those types of shirts on this list. One of the most important features of a guard is sun protection, so it wouldn't be pragmatic to select a shirt that doesn't offer maximum protection. A shirt that also protects skin from abrasions is also important, and the number one way to keep skin safe is to have as few seam lines as possible. When coming into contact with the water or the ground, you want to create as few points of friction as possible to protect your skin. Additionally, some of these shirts also came with the added benefit of compression. Compression is great if you are engaging in a stressful activity and want to maintain stamina throughout the day, while also trying to prevent muscle soreness the next day. If you are planning on wearing a rash guard to keep the sun off your back while sitting on the beach for a relaxing day, compression may not be for you. However, if you are worried about how you look after a long winter of take-out pizza and ice cream- a rash guard with compression can serve to slightly conceal all those late night snacks.


Value
No one wants to spend a lot of money on clothes. They want to spend a lot of money on surfboards and beachside lunches. When selecting the best rash guards, we kept this condition in mind. Even some of the well-known name brand items were reasonably priced enough to not break the bank. When it came to guards that offered superior compression and are primarily used for jiu-jitsu, the price tag shot up a great deal. Generally speaking, however, all of the shirts that are found on this list cost about the same price that you would spend on a regular piece of clothing, and in some cases, they cost significantly less.
Expert Interviews & Opinions
Most Important Criteria
(According to our experts opinion)
Experts Opinion
Editors Opinion
Users Opinion
By Default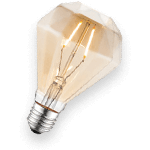 Loose Fit or Tight Fit
If you are more comfortable wearing loose-fitting clothing then, by all means, go for it. It in no way leaves you less protected from the sun than the tighter fitting clothing. As long as there is a layer of fabric between you and the sun, or you and the water, you are just as safe and if you were wearing something that is very tight fitting.
Other Factors to Consider


Brand
There are just some brands that are synonymous with swimwear, and we made sure that we checked out those brands to see what they had to offer. It comes as no surprise that brands like Speedo and O'Neill made this list. They have been in the business of making great summer garments that keep users safe and protected, all while being durable and easy to wash. While some of the bigger brands have great products that are sure to not disappoint, we made sure not to discount some of the smaller companies that are eager to make a name for themselves, such as Kanu.


Comfort
If a shirt doesn't isn't comfortable, you are not going to enjoy your time out on the water as much as you could. When selecting a rash vest for you, take into consideration the things that you need and prefer in a shirt. Many users have had pervasive complaints that some of the designs have high necks that can become uncomfortable when surfing or swimming. If you don't like higher necklines, be sure that the design you select doesn't have a neckline that is too high for you. Also, if you prefer not to wear a shirt that is too tight, it would be wise to buy a size slightly larger than one that you normally would. Protection is always the number one factor when wearing a rash vest, but if you do not feel comfortable, you are not going to want to wear it.
Frequently Asked Questions
q:

What is a rash guard?

a:

A rash guard is a shirt that protects your skin from the sun or abrasions. Abrasions can be caused by a waxy surfboard, the mats on the floor of the gym, or even rough contact with the sand. Most commonly, we see rash guards out on the water at the beach. A rash guard helps to protect the skin against the harmful rays of the sun so that you can be out on the water longer. Sunscreens sometimes don't offer the same level of protection that these shirts can offer. Furthermore, when you are out on the water you often have to reapply sunscreen every 80 minutes, but you don't have to do that when wearing one of these shirts, even if you are out on the water for the entire day.
q:

Who wears rash guards?

a:

Rash guards are designed to protect skin against the harsh rays of the sun as well as protect it against abrasions. Therefore, they are primarily used by surfers, kayakers, swimmers-, or basically anyone engaging in water sports when the sun is hot. However, they aren't just for swimmers, they offer sun protection that far surpasses sunscreen because it doesn't have to be reapplied every 80 minutes. If you are some of the unfortunate few that gets a sunburn even thinking about the sun, you may benefit from the superb sun protection that comes from wearing a rash guard, even if you have no intention of stepping into the water.

Alternatively, rash guards are also used by wrestlers and jiu-jitsu practicers. With all of the rolling around and skin to skin contact, a rash guard is incredibly helpful in these sports. The mats on the floor of these gyms are meant to prevent slipping and sliding. In turn, if you fall and your bare arm is on the floor while the rest of your body is still moving and fighting, you will get burned. Another great feature of a rash guard for wrestling is to prevent the spread of bacteria. You never know who you're going to be up against, let alone when they last showered. For these sports, a rash guard is better while fighting, while a compression shirt is better for after.
q:

Do rash guards protect against the sun?

a:

Absolutely. We are all familiar with SPF, the Sun Protection Factor offered by sunscreen. Rash guards and clothing offer us something called UPF. UPF is the Ultraviolet Protection Factor. UPH is specific to clothing and measures the effectiveness of sun protective fabrics. The UPF of these shirts range anywhere from 1-50, where 50+ is considered the highest protection against the sun. Basically, a rash guard that has a UPF of 50+ means that approximately 98.8 percent of the sun's harmful rays stay off of your skin.
q:

Can I wear a rash guard for swimming?

a:

Of course, that's what it is designed for! However, when shopping for rash guard you have to be careful to ensure that you buy a style that is specially made for swimming. Some rash guards are more tailored to kayaking or surfing. To buy a shirt that is more for swimming, you need to buy one that fits tighter to your skin. If you buy a shirt that fits loosely, it may catch the water in such a way that will slow you down while swimming.
q:

How should my rash guard fit?

a:

This is all a matter of personal preference. A loose fitting rash guard doesn't mean that it offers less protection than a tight-fitting one. The only downside to wearing a loose fitting shirt is if you are swimming- is that it can slow you down. In terms of drying, keeping the sun off your back, and providing a layer of fabric between you and the water of those rare times you wipeout on your board, they are all about the same.
q:

Should I wear anything under my rash guard?

a:

No, you don't have to wear anything under a rash guard. Think of it as a swimsuit the covers more of your body. However, if you want to wear something under your rash guard, you always have that option if you purchase a loosely fitting design. Also, some rash guards come with the ability to zip it up the front so that you can take it off when you feel that you don't want to wear it anymore for the day. Some rash guards can be worn under wetsuits or over swimsuits. Most females keep their bathing suit on under the rash guard, this could be for comfort or with the realization that they will want to tan and relax after catching a few waves.
q:

Will the rash guard make me too hot?

a:

Typically, no, rash guards will not make you too hot. These shirts are designed to keep the hot sun off of your back and keep you comfortable while you are out on the water. They are made from incredibly lightweight material is breathable so that it dries quickly and feels almost like a second skin. Keep a lookout, however, on some rash guards that are also compression shirts- these designs are often a little bit heavier and are able to wear outside when the temperatures are a bit cooler.
Subscribe to our Newsletter