Best Electric Blankets
last updated:
Feb 10, 2020
Are you someone who constantly finds yourself cold when you are sleeping at night? Whether it is in the middle of the cold, winter season or even during moderate-weather nights, some people simply need an extra amount of warmth while they sleep. A logical solution is to merely sleep with more blankets but it can be uncomfortable to get tangled up in all of those layers. So, the next logical solution would be a little device known as an electric blanket. The best ones will come equipped with multiple heat settings and also separate zones with individual controls. Yet, there are also other key attributes that you will need to look out for. But, first, let's take a closer look at some of the best models on the market.
In a Hurry? The test winner after 2.5 hrs of research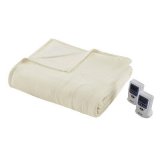 Beautyrest Microfleece
Why is it better?
It can be machine washed
Backed by a five-year warranty
The preheat setting is very convenient
In a
Hurry? Editors choice: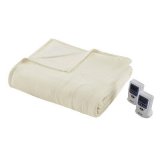 Test Winner: Beautyrest Microfleece

4
Researched Sources
15
Reviews Considered
2.5
Hours Researching
15
Products Evaluated
Effectiveness
Advanced Features
Comfort
Durability
Size
By Default
OUR TOP PICKS FOR THE BEST ELECTRIC BLANKETS
Criteria Used for Evaluation


Effectiveness
What good is a heating device that does not efficiently provide heat?
When it comes to analyzing the heat efficiency of electric blankets, there are a lot of factors that come into play. But, every last one of them comes down to the technology that has been implemented. For example, the model you invest in needs to be able to heat to your standards. Having multiple heat settings, which will be touched on later, helps but it means nothing if the blanket itself does not get warm enough for you. Also, ensure the heat is distributed evenly throughout. Oh, and speaking of which, you may want to look for dual controls. The benefit here is if both you and your spouse want the warming benefits but may not prefer the same level of heat. With dual controls, each of you can control your own side.
Also, there are some designers out there that will integrate patented technology to deliver consistent and monitored temperature all night. These technologies, such as ThermoFine from Sunbeam, can adapt their temperature based on the ambient temperature and your internal body temperature. This delivers the most efficient heating possible.


Advanced Features
There are some key features that you need to analzye when you go to buy an electric blanket.
As these are electric, it means that they are powered via electricity and typically with electrical devices, you always need to look for the features. In regard to electric blankets, there are three very important design features to keep an eye out for. Firstly, let's talk about the heat settings. Everyone has differing preferences and some models will come equipped with 10 or 20 different heat settings. While 20 is a bit over the top, 10 is arguably perfect and allows you to adjust the heat accordingly. A second very important feature is preheating. Instead of laying down with your blanket and waiting for it to deliver some warmth, with a preheat feature, you can allow it to warm up beforehand. This works much like it would on an oven or another heating device.
The last feature is an automatic shut off. This is essentially a safety feature and the blanket will stop heating after a certain time. Most often, you will see 10 hours as the time and that suffices just fine. Now, with all those features in play, how are you supposed to change them? This is where the controller or controllers come into play. Most models will come with one (with some coming with two for dual control) and will not be too complicated to control. But, you may want one with a backlit digital display to program it at night (so you can actually see it in the dark).


Comfort
There is nothing better than sleeping with an ultra-comfortable blanket that is for sure.
Quick question, who out there enjoys sleeping with an uncomfortable blanket? No one should have answered with a yes so that means the comfortability of the model you choose is essential. At the end of the day, it really comes down to two factors when assessing the comfort level of an electric blanket. The first and most obvious factor are the materials utilized. You may want to look for luxury materials such as micro plush and Sherpa for optimal comfort. The former is a very popular soft pile polyester knitted fabric that is used in a wide range of applications. As for Sherpa, this can be made from cotton, acrylic, or polyester and resembles the wool-lining worn by Sherpa citizens of Nepal.
Outside of the materials, you need to also pay attention to the wires. The model you invest in is going to be electrical which means that electrical wires will be implemented. Ideally, look for designs where the wires are ultra-thin and almost unnoticeable. The last thing you want is to feel bulky wires while you sleep.


Durability
These will generally not last that long but certain models will last longer than others.
Here is the deal; not all models will last the same amount of time but heating blankets themselves will not last forever (which will be touched on in a minute). Most models will be machine washable and will not pill when doing so. If a design is prone to pilling, though, you may want to avoid it. Really, the best thing you can do here is to look through consumer feedback. See what actual buyers have had to say and if longevity has been a common issue for several of them, it may become an issue for you too.
Now, in regard to how long they are designed to last, to begin with, their controls, internal wiring, and connectors tend to worsen in quality over time. You actually will see some models that are backed by five-year warranties but it seems that most will not even last that long (this also will depend on your usage).


Size
You need to buy the size that you require and this is typically going to be the size of your bed.
When it comes down to it, you need to decide straight from the get-go where you want to use your electric blanket. If you want to sleep with it on your bed then you need to simply purchase the size of your bed (ideally). Most sellers will offer sizes to fit the typical sized beds (including twin, full, queen and king). But, some sellers will only include dual controls for the queen and king-sized models (as they are much bigger). If you only want to use it casually when you are lounging around, you may want to look into throw blankets that are optimized for smaller areas.
Of course, you could always use a twin or full-sized blanket off of your bed. This can be a little harder with queens and kings as the size will be increased substantially. In short, just buy based on your needs and preferences and you will be good to go.
Expert Interviews & Opinions
Most Important Criteria
(According to our experts opinion)
Experts Opinion
Editors Opinion
Users Opinion
By Default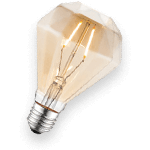 Delicate Wires
It is best to try to keep your animals off the bed while using an electric blanket. One of their nails could easily puncture a cord or wire on the inside and cause it to malfunction. Similarly, be careful when folding up the blanket as well, because a cord could get pinched this way too.
The Controller
An electric blanket is only going to be as good as the controls it possesses. And, when it comes to the controls, there are a few specific features to keep in mind that can make or break the entire design. In addition to this, though, the controller itself (which is often included for operation) needs to be simple and effective to operate. Plus, if two controllers are included, each side can be programmed individually.
Wires, Cords, and Coils
While the actual fabric composition is going to go a long way to determining the overall comfort, so will the design of the wires. Unless you actually want to sleep with bulky wires, look for ultra-thin wires that can go unnoticed. Bulky wires or coils can be heavy and uncomfortable, making it difficult for you to get a good night of rest.
Other Factors to Consider


Adjustability
Of course, all of these blankets come with adjustable heat settings, but some more than others. A few of the blankets on our list, such as the Perfect Fit Soft Heat, Serta Luxe, and Sunbeam Microplush come with multiple controllers, allowing you to choose the perfect setting for your side of the blanket. For some reason, it seems that women tend to be colder than men and these adjustable settings are perfect if you will be sharing the blanket.


Weight
Weight isn't usually something that you think about when buying a blanket but in the case of electric blankets, you may want to consider it. Whether it is coils or wires that keep the electricity running, these blankets will weigh more than a normal one. On average, the blankets on our list weigh about five pounds. Unless you are clautrophobic or don't sleep well under thick blankets, we don't think that our top picks will be an issue.
Frequently Asked Questions
q:

How do you know which temperature to select?

a:

This seems a bit like an odd question to ask but it really is not, when you think about it. Always remember that it is up to you when it comes to how hot you want your blanket to operate. However, if you really do not know how to go about it then use this method that Sunbeam recommends. For the first night, crank the controller as high as it will go for 20 minutes. Then, begin to gradually decrease the heat until you reach a setting that is suitable.
q:

What is the difference between this and a heated mattress pad?

a:

The main reason you have not seen any references to heated mattress pads in this guide is that it is an entirely different product. Now, with that said, these two products do sometimes get linked together interchangeably. The issue with this, though, is that a heated mattress pad is literally below your bed sheet and you sleep on it. So, it heats you from underneath and, admittedly, can be more efficient. Then again, electric blankets are much easier to transport if you wanted to take them with you on a trip.
q:

What if the model is not heating?

a:

As with any electrical device in the world, there may be occurrences where errors persist. One such error can be when your model does not want to heat at all. The good news is it may not be defective or damaged and it may be something simple. It may be a matter of you needing to reset the product and to do so, unplug the power cord and plug it back in. Ensure that you have not tripped the breaker and that your outlet is receiving AC power. If the issue still persists afterward, then you may need to contact the manufacturer.
q:

Are there dangers to this technology?

a:

There are naysayers out there who are probably completely opposed to this technology due to the safety risks involved. Well, to feed their egos, there are safety risks that can come into play. Firstly, there is the issue of overheating your skin which can cause burns. Also, if the electrical cords become damaged then they can become a shock hazard and subsequently a fire hazard. Yes, these are potential health risks but as long as the product has UL certification, there really is not much need to worry. With this certification, it proves that UL has tested the product and deemed it safe.
q:

Can they cut back on energy costs?

a:

In the average person's mind, it may seem like this technology would jack up the electricity bill given you are running it via your home outlets. But, it can actually save on your energy as you can turn down the thermostat at night. If you drop the temperature even a few degrees farther down then you usually do it can end up paying dividends in the long run. While saving energy is not necessarily one of the primary reasons to buy one of these blankets, it can be seen as an added bonus with the technology.
q:

Why are they discouraged for people with diabetes?

a:

If you suffer from diabetes then you really need to pay close attention to this question. Clearly, those of you who do suffer from this condition know more about it than the average person but do you know about the potential issue with heating devices such as this? Here is the deal; diabetes can bring along with it various complications and one of those is nerve damage. If your nerves are left untreated then they may eventually lose all sense of feeling.
Using a heated blanket can then become an issue because, in areas where your nerves have lost their feeling, you will not be able to feel if it is too hot. Subsequently, this can lead to inadvertent burns.
Subscribe to our Newsletter