Best Ice Augers
last updated:
Feb 07, 2020
Trying to do some cold weather fishing without an ice auger is like trying to throw a party without a bottle opener! There are various different styles and designs out there on the market that make chiseling into a frozen lake at that perfect spot simple and easy. Motorized designs are often very expensive, but are unbelievably effective as well as easy to use. To save some money, you can also opt for a hand model, but you are going to have to employ the use of some muscles to create the perfect hole. In this buyer guide, you will find some of the best ice augers that are currently out there on the market.
In a Hurry? The test winner after 15 hrs of research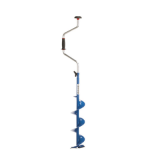 Strikemaster Mora
Why is it better?
Affordable
Lightweight
Can drill a bit deeper than most
In a
Hurry? Editors choice: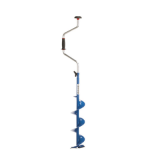 Test Winner: Strikemaster Mora

12
Researched Sources
2.1k
Reviews Considered
15
Hours Researching
20
Products Evaluated
Ease of Use
Effectiveness
Size
Weight
Value
By Default
Criteria Used for Evaluation


Ease of Use
Hands down, this was one of the most important things that we considered because creating a hole is the most important part of cold weather fishing.
One of the very first things that we looked at when determining the products to make our list was what past users were saying. Sure, a company can advertise that their products cut through like butter, but as they say- the proof is in the pudding. We made sure to select designs that had a long line of users that felt that the device was easy to use- from powered options to hand cranks. Naturally, powered options were easier to use than manual options, but designs that were bulky and awkward and incredibly heavy typically did not make the cut. More power doesn't always necessarily mean that it is easier to use. Designs that had a smaller frame typically landed at the top of our list because they were typically easier to control than their heavier and bulkier counterparts. If a design is difficult to control, or so heavy that is is hard to get into place, it isn't going to be all that easy to use- no matter how much power it has in the motor.


Effectiveness
You are going to want something that is going to be able to make a clean cut hole that is of the right size for your needs.
How do you achieve the perfect cut? By selecting a design that has enough power, and one that has a sharp, powerful blade that is attached to a quality frame. To find the most effective designs out there, we first looked at the materials used to compose the device. Companies that used high quality alloys such as stainless steel were the very best materials to use for this particular job. Another thing that we felt was really important to create that perfect fishing hole was a powder coating on the frame. You are more than likely going to be drilling more than one hole on your next fishing expedition, so the last thing that you will want is a thick layer of ice forming on the blades on those insanely cold days. A powder coating on the frame will prevent build up so your blades will be as sharp at the end of the day as they were at the beginning. Sharp blades are important to determining if a product if effective, but a strong, solid frame is the other part of the battle.


Size
Finding products with the right size blades is an important part of finding the right gear for your fishing needs.
One thing that we immediately looked at when considering a product was the diameter of the blade. The thicker the blade, the bigger hole it will create. Naturally, bigger blades are designed to create bigger holes. Depending upon the type of water that you are fishing in, bigger blades aren't always better. If you are fishing in more shallow water, you would be better off with a thinner blade that is about 4-5 inches in diameter. When you are pulling up a smaller fish through a bigger hole, you run the risk of it getting away- so a smaller blade would actually be better. If you are fishing in deeper waters, a bigger hole provided from an 8-inch blade is going to be your best bet. With that being said, we wanted to make sure that we selected designs that allowed users to select the right size blade for their specific fishing needs. Many companies on our list offer a base 6 in or 8-inch option, while some companies offer blades that range from 4 to 8 inches.


Weight
Depending on the distance that you will have to travel to reach a good body of water, traveling light might be something that is important to you.
We wanted to make sure that we selected designs that weren't too heavy and bulky, and we also wanted to select options that were easy to travel with. Motorized models that have a motor that runs off of gasoline or is battery powered are naturally going to weigh more than their manual counterparts. From what we could gather, the average weight of these motorized options was between 30-60 pounds. To keep things light and easy, we tried to select models that were under 40 pounds. We also determined that motorized options that weighed under 20 pounds typically did not have the same level of power that their heavier options had so that it something that you will want to keep in mind. In terms of manual options, 10 pounds seemed to be the average weight of these options all the way around. There were a few exceptions, such as the Eskimo design, that offered a hand powered design that only weighed 7.4 pounds.


Value
We want to save you money where we can, but not at the risk of sacrificing quality.
There are quite a few options on our list that pack a wallop of a price tag, but that is simply because they offer superior design and functionality that take away the pressure of creating a great fishing hole. From what we have heard from a myriad of seasoned cold-weather fishermen is that paying the extra money for one of the more expensive models is well worth it in the long haul. The more expensive models not only create perfect holes at very minimal effort, but they also hold up a lot better over time that some of the more affordable options. We know, however, that not all users have the money to spend on these incredibly expensive models, which is why we included some more affordable options- both powered and manual- on our list.
Expert Interviews & Opinions
Most Important Criteria
(According to our experts opinion)
Experts Opinion
Editors Opinion
Users Opinion
By Default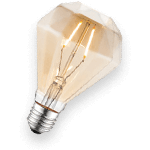 Design
There are two things that you want to look for in an effective design: materials used, as well as the sharpness of the blade. It makes sense that a sharper blade will cut through easier, so be sure to take a look at what users have to say about how sharp the drill bit is. We also suggest that selecting a model that is made from high-quality steel is a safe bet to ensure that your unit will not buckle under the pressure of a very thick and frozen lake on incredibly cold days. Also, be sure that the frame is powder coated. This ensures that ice will not build up on the surface of the blade throughout the course of the day.
Size Matters
Size matters! And bigger isn't always better. Consider the fish that live in the lake, as well as the depth of the water. Shallow conditions and smaller fish typically only need a blade that measures to be about 4-5 inches. Smaller holes also mean that you will be able to drill more without becoming overly tired, so make sure you select the right size drill for the job! Besides, smaller blades are generally significantly more affordable than larger 8-inch blades.
Other Factors to Consider


Portability
There are few services on the planet that are harder to penetrate than ice, that's why you want to make sure that you select something that is easy to use. Any seasoned veteran will tell you that motorized is the way to go to make your life exponentially easier. These units might not be great if you are camping or hiking out in the woods and stumble upon a perfect spot the way a more mobile hand crank option would, due to the fact that they are very bulky and often pretty heavy. However, if you plan on spending the day on the lake and like to create a lot of holes to find that perfect spot, motorized is the way to go.
Frequently Asked Questions
q:

What are these products used for?

a:

If you want to fish all year round, you are going to need a way to penetrate through that frozen lake to reach all of the fish. As we suggested earlier, showing up to a frozen lake without one of these devices is like throwing a party without a corkscrew. Fishermen use these devices to cut multiple holes on the surface of a frozen lake, and then place their poles directly into the hole, or place a series of tip-ups in the holes on the surface of the lake. Many veteran fishermen drill anywhere from 25 to 100 holes per outing until the find where all of the fish are hiding, so investing in an easy to operate and lightweight model is going to be the key to finding all of those fish.
q:

What are the benefits of using a propane or electric option?

a:

Many seasoned fishermen will tell you that motorized options are the only way to go because they require very little effort from the users. Plus, if you are planning on drilling multiple holes while you are out on the water, motorized options are going to be your new best friend. The only downside to these design is that they can run out of gas, or the battery can die in the middle of your trip, and if you aren't prepared you will suddenly have nothing to drill with. If you are planning on drilling multiple holes. Another downside to these designs is that they are often heavy and cumbersome, and can be difficult to start if you opt for a gasoline operated option. Another reason users may shy away from these designs is that they often come in at a price point that is quite high. However, we have discovered that many seasoned fishermen find that they are well worth the investment.
q:

What are the benefits of a manual unit?

a:

The downside to manual options is pretty obvious- they are powered by you. And if you are drilling multiple holes, you are going to want to take a nap before you even grab your fishing pole. However, these options are not without their benefits. The reason some fishermen opt for a manual unit is that they are incredibly affordable. If you are someone that can only get out on the lake a few times a season, spending the higher price point on the motorized options might not be worth it in the long haul. These designs typically cost about ¼ of what their powered counterparts cost. Another reason that fishermen like the manual option are because they are less likely to malfunction when you are out on the lake. As long as your arms have not frozen into two blocks of ice on a particularly cold day, you will have the power supply that you need to operate them at all times.
q:

Can they be used for anything else?

a:

Yes, they can! If you are planning to do any yard work this growing season, these devices can actually be used to dig holes in particularly stubborn dirt that doesn't seem to react very well to your shovel. If you really want to get the best out of these devices, however, we suggest buying additional drill bits that are designed to work with various types of terrain. Many of the options found on our list offer drill bits made for hard terrain at an affordable price point so you will really gut a lot of mileage from these products all year round.
q:

How do I know what size drill bit to purchase?

a:

If you are a novice to wintertime fishing, your instinct might tell you that the bigger the blad, the better. However, this isn't necessarily true. Depending on the type of water that you are fishing in, you might want to opt for one of the smaller blades. Typically, smaller holes are drilled in more shallow bodies of water where you are just looking to catch a couple of panfish. Bigger holes will not hinder your chances of catching fish, but it is not necessary. Plus, smaller holes are easier to drill, and the come at a much lower price point than 8-inch models. The 8-inch models are typically used for deeper bodies of water, and for those chasing bigger game, this is going to be your best bet. If you are using a hand crank model, the thinner holes are going to be easier on the body and arms, and you are going to be able to drill more holes throughout the course of the day.
q:

How can I sharpen my blades?

a:

Dull blades can, quite literally, be a real pain in the back. So, what are you supposed to do when your blade dulls from frequent use? There are many tutorials out there on the internet that explain how to sharpen your blades at home, but these tutorials often require the use of power tools that the average homeowner does not have in their arsenal. What we found is that there are many businesses that will offer to sharpen them for you for a fee. Businesses like lawn and garden stores often offer tool sharpening services that will sharpen all sorts of blades- from lawn mowers to augers. If you cannot find a service that will do it near you, there is always the option to buy a replacement blade from the manufacturer. Most replacement blades will cost you about the same price that you would spend on a fishing pole, and sometimes less if you opt for a smaller blade.