Best Sling Bags
last updated:
Feb 07, 2020
Navigating your way through your next trip or even through your everyday life can require a lot of gear, and pockets on your jeans just aren't going to work. If you typically hate carrying totes or backpacks because they get heavy and uncomfortable, a great option for you is going to be one of the best sling bags. These products give you all of the comfort and security as the classic fanny pack without giving you that look of a 1980's tourist. Users love them because they hug their bodies, are usually small and compact with lots of pockets, and come in at a reasonable price point. Plus, you can wear them across your chest so that your valuables will always be close and secure. In this guide, we have compiled a list of some of our favorites to keep your day organized and stylish.
In a Hurry? The test winner after 12 hrs of research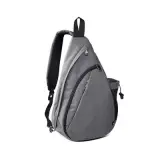 Outdoor Master
Why is it better?
Affordable
Made from a nice and breathable mesh material along the back
Water-resistant
In a
Hurry? Editors choice: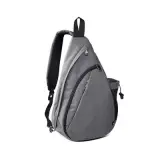 Test Winner: Outdoor Master

20
Researched Sources
25k
Reviews Considered
12
Hours Researching
14
Products Evaluated
Style
Materials
Features
Size
Value
By Default
Criteria Used for Evaluation


Style
This is going to be a reflection on your personal style- so we wanted to give you a lot of choices.
We were drawn to brands that allowed users to select from a wide variety of colors and styles. For the most part, many companies stuck with the most popular color options such as black and gray. These colors are going to be the most versatile for carrying to work or travel, and they are also going to be less likely to show dirt and dust which means you won't have to clean them as frequently.
There were a few brands out there on the market that offered interesting and unique patterns and colors, but those designs were in the minority. We also wanted to make sure that we selected a wider range of structures as well. The most popular shape for a sling bag was the teardrop shape- wider at the base and tapered at the top- because it is able to really hug your body without adding a lot of pressure to your upper back.
However, we also wanted to make sure that we selected designs that were a little more boxy, which would allow users to carry more gear. These designs may be a little rougher on your back, but they also make it easier to carry things like tablets and notebooks.


Materials
The quality of materials used is going to dictate how long it is going to last, as well as how easy it will be to clean.
Leather is a great option because it is the most durable material out there on the market, but it often comes in at a much higher price point and it is a little more difficult to clean. The most popular material choices for these products are going to be canvas or nylon.
Canvas is great because it is incredibly soft and easy to clean, and most have been treated with a water-resistant coating that makes them perfect for when you get caught in rather soggy conditions. However, canvas often is a little less water-resistant than nylon, and it absorbs odors more than nylon.
Nylon, on the other hand, isn't going to be as soft and comfortable as canvas, but it is going to be much easier to care for. Due to the fact that nylon isn't very porous, it is less likely to hold on to water, and users typically don't need to clean them at all because dirt and odors don't penetrate the surface they way they do with canvas options.


Features
Pockets and shoulder straps are one of the biggest reasons that users land on a particular design, and it was something that we really considered in-depth for most designs.
Pockets are the main reason that you are considering one of these designs, so we wanted to select options that are going to work for your needs. A large main zippered compartment is a must because it allows you to carry a lot of your bigger gear such as a notebook and tablets. Smaller pockets are also important because they provide a space for miscellaneous but important items.
Separating the big compartments from the smaller compartments is important because it means you can stay more organized and there will be less time spent rummaging for items.
Shoulder straps are also something that we really considered because one of the biggest features of these products is the fact that they are comfortable. One of the most popular features, we found, was a shoulder strap that came with a buckle that the base that made it easier to take on and off without the need of lifting it up over your head. We also liked designs that added a little bit of extra foam to the shoulder for additional comfort.


Size
The dimensions of a product are going to dictate how much gear you are going to be able to carry.
One big thing that we noticed when researching these products is that users often found that they were much smaller than they had anticipated. When looking at a style, be sure to consider all of the dimensions. It may measure to be 15 inches long, but the teardrop shape means that you are going to lose a lot of space towards the top. Another thing to keep in mind is how deep each design runs. The average depth of these designs measures to be about 3 inches- which isn't all that deep.
To avoid being disappointed by the smaller shape of these products, you need to keep in mind that they aren't designed to be your average backpack or tote- they are made to provide you with some extra pockets without weighing you down. If you did want something that is a little bigger, there are designs that are made to be over 3 inches deep. However, we have found that users often complain that the larger options feel awkward and uncomfortable on their backs.


Value
As always, we want to save you a little bit of money when we can.
Luckily, these products often come in at a really affordable price point that, on average, will set you back about the same amount that you may spend on a large pepperoni pizza. However, there are a few exceptions to this rule. If you opt for a material that is considered to be a higher-end, such as genuine leather- you are likely to pay twice as much as you would for some of the more affordable options. Another exception to this rule depends on the dimensions of the product. On average, most measure to be under 3 inches deep and under 8 inches wide. If you venture to products that measure to be above this average, be prepared to pay a much higher price point.
Expert Interviews & Opinions
Most Important Criteria
(According to our experts opinion)
Experts Opinion
Editors Opinion
Users Opinion
By Default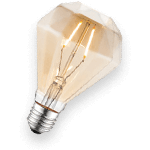 Materials
If you want something that is going to be durable and easy to care for, polyester or nylon is the way to go. This material is ideal because it is generally nonporous, so you won't have to worry about getting caught out in the rain, and it is also easy to wipe down when it starts to get a little dirty.
Features
Be sure to check out the pockets! Depending upon what you intend on using these products for, you may need different sets of pockets. If you generally carry a lot of small items such as keys, pens, and small notepads, be sure that you find something that has a lot of smaller pockets for your needs.
Size
One of the biggest things to note about these products is that they are generally on the small side. A lot of users noted that they were much smaller than they were expecting. This isn't going to be a replacement for your backpack, it is just going to provide you a few extra pockets without weighing you down.
Other Factors to Consider


Durability
No one wants to invest in a product that is going to fall apart after just a couple of uses. The durability of each item is another important feature to consider. To determine the durability, you should investigate the materials used to construct the bag, the stitching, the weather resistance, and the zippers. As mentioned earlier, canvas and nylon are great materials that are strong, fairly abrasion resistant, and can be easily cleaned. Leather is also a great option that you can expect to last you for many years. Some products have reinforced stitching along areas of high weight or stress.
These versatile bags can be used for a number of activities including travel, gym, school, work, every day, hiking, or anything you can think of. There's no doubt that it will encounter a few run-ins with undesirable situations and it is important to know that it will survive.
Frequently Asked Questions
q:

Why do I need one?

a:

As time marches on, we need to carry more and more gear with us throughout our daily lives. For those that are constantly on the go and need to take a lot of tools with them, these products are a perfect option without weighing you down too much. Users typically carry things like their tablets and notebooks, pens and pencils, protein bars and bottles of water, as well as important items such as keys, wallets, and cell phones. These products are a great way to keep your life organized, even for those times that you are far away from home or your desk.
q:

What are the benefits of using this style?

a:

One big reason that people tend to shy away from carrying their gear in a pack is that some designs can be a little bit uncomfortable. Totes can be a little cumbersome and hard to manage, while backpacks are a little bulky and can weigh you down a lot. Once upon a time, the fanny packs gained popularity because it was a great way to strap your necessities to your body in a hands-free manner that allow you quick and easy access.

However, too many floral-shirt-wearing touristy folks started rocking the fanny pack, and it because of something of a fashion faux pas. These products offer users the same level of convenience and style (because you can also turn them around and wear them across your chest), without giving people the impression that you have a pocketful of butterscotch.
q:

Can I wear it over my chest?

a:

Yes! One of the best features about these styles is that you can swivel them around and wear them across your chest. The reason why these styles work so well worn across your chest is that they typically are made to be rather thin, so that they are going to put a lot of added pressure to your spine, and they aren't going to stick out as much. In fact, there are quite a few users that even like to wear them under their winter coats so that they have all of their necessities close at hand and in a safe space without getting in the way or weighing them down too much.
q:

Are they going to be able to hold a lot of gear?

a:

We aren't going to sugar coat this- these products aren't designed to carry all that much gear. The aim of the game with these packs is to keep all of your absolute necessities (such as your phone, wallet, keys, and tablets) close at hand without the need for a purse or a tote. The standard design for most of these is the teardrop shape, which means that they are wider at the base and tapered toward the top. This design may make carrying square materials a little bit more difficult, but your spine will thank you for the even distribution of materials heavier at the base and lighter up towards your shoulders.
q:

What size is going to be right for me?

a:

First, take into consideration the things that you will be carrying. If you are simply buying one to take with you to work or for running errands throughout your day, you won't really need something that is very big. For daily use, you will likely need something big enough to carry your keys, tablets, phone, wallet, as well as a few miscellaneous items.

For that instance, selecting a design that is around 6 inches wide and over 10 inches long is going to be your best option. Plus, if you don't need to carry anything that is bulky, you will be able to get away with designs that are under 3 inches deep. If you are using it for traveling or hiking where you need to carry bulkier items, you are most likely going to want to opt for a design that is over 3 inches deep.
q:

Will most repel water?

a:

You have to be careful not to confuse waterproof and water-resistant. Waterproof means that the material is nonporous and will repel water easily- even in torrential downpours. Water-resistant is a little less forgiving when it comes to water- it is going to be able to repel a little bit of water, but if it is too much the material will begin to get wet. In the case of these products, all of the designs that we found were considered to be water-resistant. This means that if you get caught in incredibly wet and rainy conditions, the gear inside may become a little damp- which will be a problem if you are carrying electronics.
q:

Are they easy to clean?

a:

The answer to this question depends upon the material that you select. If you opt for a genuine leather design, cleaning them is going to be a little difficult. The good news with leather is that it is nonporous, so you can get away with simply wiping down the surface to make it look as good as new if it happens to get a little dusty or dirty. The more common materials, such as canvas and nylon, are going to be a little more difficult to clean.

To stay on the safe side, we recommend simply wiping them down with a damp cloth for general dirt and dust, and spot-treat stubborn stains. However, if you insist on giving them a good of fashioned cleaning, hand washing with cold water and a mild detergent is going to be the way to go. To dry, skip tossing them in the dryer and just let it air dry in a well-ventilated area.
Subscribe to our Newsletter