Best Snow Bikes
last updated:
Feb 07, 2020
Winter is hard. The snow, cold and ice make for an unfortunate trifecta that keeps a lot of us indoors during the winter months. Well, we have good news. It doesn't have to be this way. There are many bike manufacturers who have started to make snow bikes for use during the winter months. These bikes use a wide tire and low air pressure to 'float' on top of terrains such as ice and sand. Now there is no longer an excuse as to why you can't keep on top of your cycling routine in the winter months. Let's take a closer look at some of the ten best options for snow bikes on the market today.
In a Hurry? The test winner after 18 hrs of research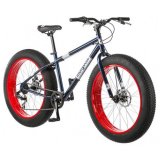 Mongoose Dolomite
Why is it better?
Sturdy and tough construction
Great price tag
Relatively easy to assemble
Works great on trails and cement as well as snow and sand
In a
Hurry? Editors choice: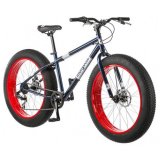 Test Winner: Mongoose Dolomite

14
Researched Sources
10k
Reviews Considered
18
Hours Researching
11
Products Evaluated
Value
Size
Advanced Features
Materials
Style
By Default
Criteria Used for Evaluation


Value
Snow bikes require an investment but it will really pay off.
It probably doesn't come as a surprise that snow bikes are expensive. These are more of a specialty bike than what you're probably used to seeing being sold at your local Wal-Mart. Most of the time you will need to go to a store that specializes in bicycles in order to find a high-quality snow bike ('high-quality' being the keyword here). That said, we were pretty shocked to find a number of the products that made our top ten list actually fall well below what the average price is for this type of bike. It's not unusual to see products of this nature in the $3000 range but we managed to find the best options available online for around half that price and lower.
You might be asking yourself just why fat-tire bikes cost as much as they do. Well, we touch a lot on the benefits of this particular bicycle throughout our entire buying guide but one of the greatest features of this bike is that it can be used throughout the entire year. This is fantastic for people who love to cycle but have to hang up their bike in the garage during the winter months. Realistically, you are going to get more use out of your snow bike if you are a bit of an adventurer who feels held back by what their road or mountain bike can achieve in certain terrain.
Warranties are another factor to consider as we looked at the overall value of the product. Those who offer warranties or guarantees are always a safer bet.


Size
You should ensure the snow bike you choose is rated to hold your height and weight.
There are a number of factors that play into the 'Size' category here. We didn't only judge the bikes on our list on their physical size and weight, but also on the size that they are rated to carry. We also looked at the size of the tires. These are all important factors to consider as you begin your hunt for the perfect snow bike for you. If you're too large to ride the bike, why would you spend your hard-earned money on it? If the bike is going to be to bike for you, you will be pretty disappointed when it comes in the mail and you have to deal with sending it back. Tire size is important because the wider the tire, the more stability, and traction you're going to get from your bike.


Advanced Features
Many snow bikes are equipped with high-tech features.
There are plenty of special features that the snow bikes on our list can boast and you can rest assured that we have chosen the best options on the market today with only the most beneficial features. Some of the advanced features to look for as you begin to peruse our list are: whether or not the bicycle is electric, USB charging ports for your phones, headlights, gear shifters, handlebar styles and more. Not every option on our list has all of the above features but there are a number of products who offer far more in terms of advanced benefits than others.


Materials
Frame, tire and motor materials all matter when considering a snow bike.
While most of the options on our list are made from a type of aluminum, we still wanted to include a materials section in the criteria because this is something you, as a consumer, should always be watching for. When we talk about materials in this buying guide, we are not only talking about the materials used to construct the frame of the bike but also other sections such as the motor (if applicable) and the tires.


Style
You don't have to choose a one style fits all bicycle anymore.
Manufacturers are starting to slowly realize that when it comes to anything they're creating, there is no one size (or, in this case, style) fits all rule. Not everyone is happy with having just a plain black bike anymore so many of the snow bicycles on our list are actually available in a multitude of different colors. This is a great thing to pay attention to as you begin your hunt for the best snow bike for you because you are then able to choose a bicycle that is available in color and style that appeals to you.
Many of the bike options on our list look like regular old beach cruisers that have just been outfitted with humongous tires. But this rule doesn't apply to all of the bikes on our list. The product in our number one spot, for example, looks like a bike from the future and, even with the tires removed, doesn't really resemble a bike you've seen on the trails before.
Expert Interviews & Opinions
Most Important Criteria
(According to our experts opinion)
Experts Opinion
Editors Opinion
Users Opinion
By Default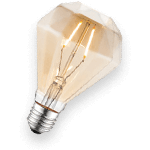 Get on the Trails
Because fat biking has been taking the cycling world by storm, ski hills are starting to provide snow bikers with trails they can traverse during the winter months. Many resorts actually have snow bikes available for rent as well. If you aren't sure if you will like riding one of these specialty bicycles, you can always test out before you make the decision to invest.
Work It
Let's face it, it isn't hard for fitness goals to fall to the wayside during winter months. It's cold out. You have to start your car ahead of time to ensure it warms up and then drive across the city in the snow and ice to get to the gym. Yuck. When you invest in something like a snow bike, you're investing in an exercise solution that is fun and, more importantly perhaps, something you can do in the winter months.
Other Factors to Consider


Weight
As you can probably imagine just by looking at the photos of some of the snow bikes we have in our buying guide, the weight of these products can be quite astronomical at times at least in the world of bicycles. That said, there are a number of different factors at play when we are talking about the weight of these. Typically, the more money you are willing to spend on a snow bike, the lighter it will be. Though this definitely isn't always the case manufacturers will sometimes use more lightweight materials in the construction of their bicycles if they know that the consumer is willing to spend the money to cover the more expensive materials.
Why would the weight be a factor you should consider, though? There are many answers to this question. First, let's consider the fact that having a heavier bike may make cycling more difficult in general. You will have not to not only move your own body weight as you would with a more lightweight bicycle, but you'll have to be strong enough to be able to move the weight of the bicycle as well. Of course, if you are even considering purchasing a snow bicycle, you must have some sort of experience with biking for exercise or have a keen eye for adventure so this may not apply to you at all. Another reason why weight matters is when it comes time to transport you bike. If you plan on taking your snow bicycle with you to adventure somewhere other than your home town, you will want to consider how much weight you are able (and willing) to lift onto your vehicle's bike carrier. Can your bike carrier hold the weight of the bicycle, even?


Terrain
You may be asking yourself why terrain would be a factor consider when we are talking about bikes made for the snow. Well, yes, of course all of the options on our list are rated for use in wintery weather. But can they be used in other terrain? And how well? First, let's talk about the tire pressure required in the large tires that snow bikes have. In a typical mountain bike, you will see a tire pressure recommendation in the 35 to 70 psi range. Looking at a car tire, we're talking 30 and 35 psi. But when it comes to the fat tires that you'll see on your snow bike, they are often recommended to be filled only between 10 and 20 psi (and sometimes even lower). This low tire pressure will help your new bicycle handle certain types of terrain better. Think of it this way. If you're walking through snow in a winter boot, you're going to sink into the soft fluffy stuff fast. If you're taking a stroll in a snow shoe, however, your weight is spread evenly across a larger surface area which will allow you to stay on top of the surface instead of sinking in as you would with a winter boot. When you pair a wide tire with a low tire pressure, your bike is then able to handle terrain like snow, sand and bogs much better as it then can stay aloft.
All of that said, you can definitely take your snow bike out on other terrain like roads or trails but you should keep a few things in mind. As discussed above, these bicycles weigh more than mountain or road bikes. This makes them harder to pedal when used on terrain such as asphalt or pavement. You shouldn't expect to win any road races in your snow bike due in part to that lower tire pressure and the general heaviness of the frame. We wouldn't recommend a snow bike if you're hoping it will double as a commuting bicycle, unless of course you enjoy a challenge.
Frequently Asked Questions
q:

Why do I need a specific bike for snow?

a:

The bicycles on our list were designed for use in the snow (and sand and other terrains that are difficult for regular bikes to traverse over). The tires are wide and require low air pressure which will allow them to be ridden on soft and otherwise unstable terrain. If you have ever tried to use your mountain bike on snow or sand and then compare that experience to riding over the same terrain with a snow bike, you will see very quickly the difference. If you are an avid cyclist and want to take your training outdoors in the winter months, investing in a snow bike is definitely going to benefit you. They are going to provide you with the traction that other bikes and their tires lack. With a snow bike, you are going to get one heck of a workout. Pedaling through newly fallen snow is hard but it is going to be rewarding when you're cycling through paths that no one else has the equipment to.
q:

Can I use my snow bicycle in the other seasons, too?

a:

Yes, of course. These bikes with their fat tires aren't just very adept at traversing over snow, they can handle other terrains like sand and rocky traverses. Some beginner mountain bikers use the fat-tired bikes to help them transition to mountain cycling.
q:

Why do the tires have to be so fat?

a:

To carve through all that snow, silly. But in reality, the wider the tires are, the smoother and more cushioned your ride is going to be. The fat tires you are going to see in all snow bikes provide much-needed stability to keep you upright on snow and ice.
q:

Do I need a bike with pedal assist?

a:

You probably don't need it but it is helpful. The pedal-assist technology only kicks into gear when you are in a situation where you're putting a lot of pressure onto your pedals (e.g., when you're going up a hill or trying to get out of a snow pile). Having pedal assist on your snow bike might also make you more confident when it comes to traversing terrain you may have not tried to get through otherwise (e.g., slogging through a snowfield).
q:

What should I wear when I am going cycling in the winter?

a:

This is a fantastic question and a loaded one at that. If you dress in too many layers, you will risk overheating. If you go on the opposite side and don't wear enough layers, you will be frozen and risk potential injury. In order to find the right balance, you must be willing to experiment a little bit. It may take some time until you are able to figure out just how many layers you'll need to keep warm without overheating. The important thing to think about is layering up. If you live in a wet climate (think the Pacific Northwest), you will want to invest in a pair of pants that are waterproof. If you're somewhere in the world where snow and bitter wind chills are a reality, you'll want to invest in a pair of thermal water-resistant pants and if it's really cold, some long johns to wear underneath them. Your jacket should be both waterproof and breathable which will help provide you with the protection necessary for weather that is cold and wet. Bonus points if the jacket has ventilation for airflow. You will want your first layer that's closest to your body to be form-fitting and breathable. This will help to keep you warm without overheating you. Reflective details on your clothing are a must if you're cycling at any time of the day when it is dark. You will also need to consider neck gaiters, waterproof or weather-resistant gloves and cycling socks that will keep you dry, comfortable and warm.
Subscribe to our Newsletter