Best Wheelbarrows
last updated:
Feb 07, 2020
When doing yard work and let's be honest we will all have to do some yard work in our lifetime, one of the best tools you can have on hand is a wheelbarrow. Wheelbarrows come in handy when moving large objects or large amounts of grass, stones, dirt, etc. It allows you to put the majority of the weight on the wheelbarrow while you lift one end with ease to transport your material to a more suitable area. Now if you agree and want to add a wheelbarrow to your arsenal of outdoor gear but do not quite know which one is best suited for you, then this is the guide for you. Below we have listed the top ten wheelbarrows to make your life easier when doing housework.
In a Hurry? The test winner after 13 hrs of research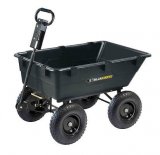 Gorilla GOR866D
Why is it better?
Has a 1200-pound load capacity
Sports a patented "D" shaped handle
Designed with a quick-release dump feature
In a
Hurry? Editors choice: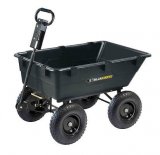 Test Winner: Gorilla GOR866D

17
Researched Sources
1.3k
Reviews Considered
13
Hours Researching
16
Products Evaluated
Style
Durability
Effectiveness
Features
By Default
Criteria Used for Evaluation


Style
The main purpose of wheelbarrows is to carry certain content and substances (such as tree debris, gravel, dirt, brush, etc.) from one location to another. So, it is only logical that one of the most important design features would be their maneuverability. After all, you, the operator, will be responsible for hauling the beast back and forth. In regard to the analyzation, you must perform to conclude one's maneuverability, it really comes down to the wheels. First off, it is important to know that not all models will come with the same amount of wheels. There are one-wheel, two-wheel, three-wheel and even four-wheel models out there.
A traditional design will only sport one wheel that is positioned front and center. One of the issues with this design is handling and dumping the bed can be awkward and tricky. Adding another wheel up front will enhance the stability (especially with larger loads). This only becomes enhanced with three wheels (with two in the rear) and even more so with four. Also, the design of the tires themselves (whether pneumatic or non-pneumatic) also matters. Pneumatic tires offer a smoother ride but non-pneumatic tires will never need air or go flat.
The emphasis turns from the actual bed of the unit to the handle. Anyone who has ever operated a wheelbarrow for significant amounts of time knows how crucial the design of the handle (or handles) is. It sort of goes back to the maneuverability but for the handle, you are looking for one essential factor. That factor is the style that you prefer. You see, when it comes down to it, there are two distinct handle styles that you can look for. The first is the more traditional straight-handle design (with two) and the second is a closed handle.
The former is beneficial in the sense that it makes dumping and flipping the unit easier. In addition, they can typically be handled by people of any size. However, with a closed or single handle, the ergonomics will be improved. In other words, they will be more comfortable to handle for longer times. But, users with narrower shoulders may find them difficult to operate.


Durability
It is often debated, in regard to the bed itself, what material is best for wheelbarrows. For the most part, you will either see poly beds or those that are made out of metal. The former is polypropylene and it is a thermoplastic addition polymer that is actually made up of a combination of propylene monomers. This can make for a highly durable bed and the proof is the top model on this list as it sports a poly bed and can hold over 1000 pounds. In terms of generic plastic, though, this is better suited for lighter use.
In regard to metal, which is oftentimes steel, these make for high-quality beds that can handle varying weights. One issue with steel, though, is it will rust if it is not finished or is not maintained. Speaking of rust, it is also important to assess the design of the frame. If made out of steel, look for frames that have been powder-coated as this will add a tremendous amount of protection.


Effectiveness
Before you get your heart set on a specific model, there is one key question that you need to ask yourself. Are you looking to use one of these pieces of equipment for recreational use or for commercial use? The answer to this will go a long way to determining both the size and the load capacity you will need. You see, if you only need a model for maybe two to four hours of work a week, a 1000-pound capacity bed is probably not going to be necessary. However, what if you need it for grueling eight to 10-hour work days?
In this case, a large and spacious bed that can hold a ton of debris and gravel is probably going to be essential. If you need a workhorse barrow, then a 300-pound capacity is probably not going to be enough for you. Again, it all really comes down to you and what you need it to perform. Just know, though, that this is where things can get expensive. Hence, you would be wasting money if you buy a commercial model for recreational use.


Features
To wrap up this specific section of this guide, let's take a look at some additional convenient features (or simply additional convenience). The most obvious being that there may be some assembly required upon arrival. While a little prior knowledge of what you are doing will always pay dividends, assess the experiences of other users to determine how easy or difficult the assembly will be. Also, a really handy and convenient that some models will have integrated is a rear-mounted braking system. With this implemented, you can rest the barrow on an incline without it rolling down. Oh yeah, and some models (such as the one from Worx) can convert to other pieces of equipment.
Overall wheelbarrows are pretty basic designed tools but any extra features that you can get with your wheelbarrow to make your job a little easier is a plus. I would not break the bank for extra features but if you find a reasonably priced wheelbarrow that comes with an extra feature, I would take advantage of it as it will make your job easier in the long run.
Expert Interviews & Opinions
Most Important Criteria
(According to our experts opinion)
Experts Opinion
Editors Opinion
Users Opinion
By Default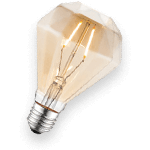 Get the style you want and need
As with most consumer products in the world, a lot of what necessitates your happiness is your desires. In other words, for wheelbarrows, a lot of it is merely personal preference. Whether you are talking about the load capacity, handles, or even the bed, it all comes down to what you desire.
Other Factors to Consider


Use
Overall when looking for a wheelbarrow for your home or commercial site it is because you have a task at hand and need to transport heavy items from one location to another. So when looking for a wheelbarrow you want one that you can rely on and will help you get your task done quickly and efficiently. The best way to ensure that you are getting the best tool for you and the task at hand is to check the customer reviews.
The customer reviews will give you a first-hand look at how this wheelbarrow holds up in the field and if it is, in fact, the one that is going to help you get your task done. So when looking for a wheelbarrow, even though these tools are quite basic, always check the customer reviews to make sure you get a durable and well-made product.
Frequently Asked Questions
q:

Can it Handle Extreme Temperatures?

a:

For the record, the "it" in this case is indeed a wheelbarrow. Now, this is an important question to address as you want to prolong the life of your model as much as you possibly can. Well, spoiler alert, allowing it to be exposed to extreme heat and climates is the last thing that you want to do. Even with designers who ensure exquisite craftsmanship goes into their model, this can all be undone if you leave it outside and exposed to the elements.

But, in addition to the steel potentially rusting, if the handles are made of wood, direct sunlight can affect the life of them. Speaking of which, exposure to direct sunlight and higher temperatures can also accelerate the wear on the tires. Bottom line; store it away when you are not using it.
q:

What to do if you Receive a Damaged or Missed Part?

a:

Gorilla Carts, which holds the distinction of designing the number one model on this list, addressed a question that could come into play for you. When you order online, you always take the chance of your product arriving with damage or missing parts. That is just the way it is and unfortunately, there is little to nothing you can do about it. Really, and Gorilla Carts answered this themselves, all you really can do is get in contact with the seller and/or the manufacturer.

If it is under warranty, that is even better as you should be covered that way. However, some companies, such as Gorilla Carts, will allow you to submit a warranty claim. Either way, you go, it is essential that you get ahold of the proper authorities and as quickly as you can.
q:

Can you Replace Parts?

a:

It goes without saying that sometimes manufacturers are going to distribute their products with so-so hardware components. To be honest, for some, "so-so" is giving them too much credit. But, as a consumer, could you just simply take a trip to your local hardware store and replace the current hardware with superior parts? It really just depends on the type of hardware you are talking about and how the model is designed.

For example, there may be some cases where reinforcement is a better option than just simply buying superior hardware. Of course, if they come with cheap U-bolts then that is something you could probably easily replace (granted you get the correct size bolts).
q:

Could They be Attached to an ATV?

a:

If you remember, this was actually alluded to with one of the first entries on this list. Given the load capacities of some of these models, it can get a little ridiculous for one person to transport. For instance, when you stack hundreds of pounds of dirt and gravel, it can pretty heavy really quickly. So, why not have a machine complete the work for you? Besides simply buying a motorized model (like the one on this list), could you pull it behind your ATV?

Nine times out of ten, you should count on the answer to this question being a no. Unless the handle is specifically designed to account for it, like Gorilla Cart's model on this list, it will not be feasible. If there is no way to safely secure the wheelbarrow with the ATV, then this should be avoided at all costs (unless you want to pick up all the debris that will fall out of the barrow).
q:

Do the Tires Need to be Inflated Beforehand?

a:

Each and every model can't be spoken for you here but most of the time, the tires should come inflated beforehand. Then again, do remember that the type of tire does play a role. Those that are not pneumatic will never need to be inflated and thus, this question becomes irrelevant. However, it can't be guaranteed that every seller in the world will ship you the model with a pre-inflated tire.

If they do not, the manufacturer should have the recommended PSI of their tires somewhere in the manual. If you can't find it in the manual, you are sure to find it on their website or the official product page for your specific model.
q:

How Do They Perform in the Snow?

a:

It has taken this long to get here but, what happens if you want to use one of these in the winter? Most people associate wheelbarrows with warmer weather either in the spring or the summer. While this is fair given that most owners will use them in this manner, they can be beneficial in the winter. Yet, it all depends on the quality of the unit and the design of the wheels. Oh yeah, and the snow itself matters. If it is extremely deep, even with the best tires, this will prove to be a futile task.

Yet, if the snow is light and fluffy enough (and is not too deep), using a rolling cart may not be the worst way to clear some snow. With proper tread on the tires, also, they will grip to the snow better.