Outdoorsy Things to Do On the 4th of July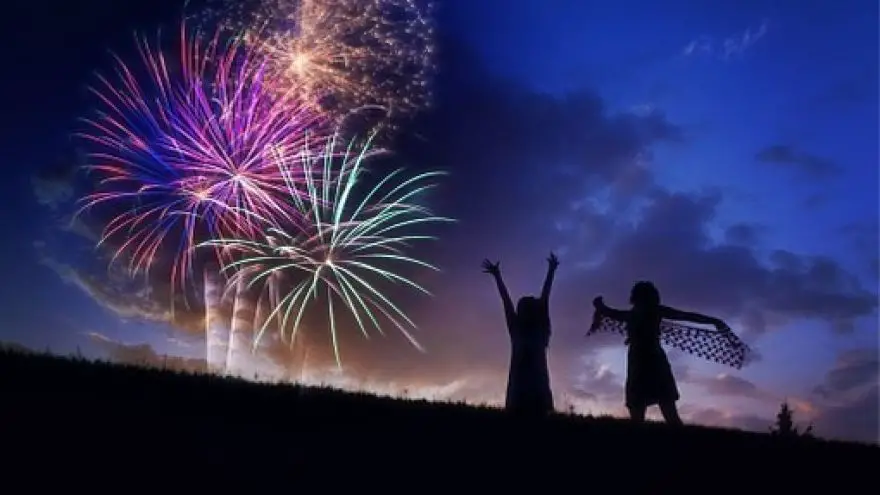 Outdoorsy Things to Do On the 4th of July
gearweare.net
The start and end of summer in the U.S. are punctuated by Memorial Day in the spring and Veterans Day in the fall. The trifecta of patriotic summer holidays rounded out by The 4th of July, which gives everyone a needed day off to relax in the middle of the summer.
The one major downside about The 4th of July is that it falls on whatever day it happens to fall on, often in the middle of the week. This makes it difficult to venture far from home to enjoy this holiday. Instead, one must find activities closer to home. For city dwellers who want to use The 4th to get outside this can be a bummer, since they won't have time to drive far into nature. This doesn't mean that one can't find something fun, adventurous, and, most importantly, outdoorsy wherever you live though. Here are my ideas for fun things to do for this holiday that will get out outside. String your favorite of these ideas together in whatever combination you want, but make sure to spend some time relaxing in the outdoors this 4th of July.
Classic Outdoorsy 4th of July Activities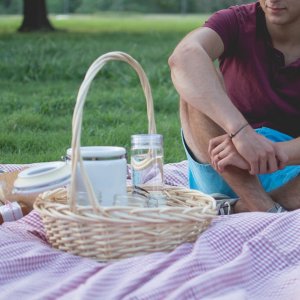 Have a Picnic – This is an amazing way to spend the day off with your family. Pack a scrumptious lunch and lots of cold beverages in a cooler and spend the afternoon lounging on a blanket in the sun. Many towns have community picnics on The 4th of July, which can also be an excellent way to get to know your neighbors. If there isn't a community picnic for you to go to, organize your own – invite all your friends and family to talk over a space at a local park. Having more people is also great for organizing group games and competitions, so include as many people as possible!
Go to a Parade – Parades are a 4th of July tradition all over the country, in tiny towns and major cities alike. Many of them are community orientated and allow anyone who wants to participate a chance to walk, bike, or drive along with the procession. If you decide to take part make to dress and decorate your vehicle as elaborately as possible Watching a 4th of July parade is also quite fun, especially for kiddos.
Watch Fireworks – This is such a classic 4th of July activity that it barely needs to be mentioned. This celebration of American freedom and fireworks go hand and hand, so wherever you are in the county there is certainly a fireworks show happening nearby. For the biggest and most impressive fireworks head to a major city. However, small town displays can be much less crowded and more communal and are enjoyable in their own right.
Relaxing Outdoorsy 4th of July Activities
Spend the Day By the Water – Weather it's a pool, lake, or the ocean, spending the 4th of July swimming or lounging in water is always a
good call. July is one of the hottest months of the year, so being able to cool off in a body of water will make for the most relaxing day possible.
Go for a Nature Walk – Even in U.S. cities, it is easy to find places to quietly enjoy the natural world since this country has many parks in every state. Head outdoors with your binoculars, and plant and bird identification guides to spend a day getting closer and learning about the outdoors. Or simply just pick an easy path to meander through the woods with some of your closest family and friends.
Rent a Pontoon Boat – These big, flatboats are also commonly referred to as "party boats" because of their massive size and slow speed. This makes them perfect for hosting parties out on the water. Level up your water-centric 4th of July activities by renting a party boat, which is sure to be fun and relaxing at the same time.
Adventurous Outdoorsy 4th of July Activities
Head Out On the Water – Waterskiing or jet skiing are one of the most fun ways to spend a lake day with the family. Those who are too young (or not confident enough) to do these sports can go tubing instead. Canoeing, kayaking, and stand-up paddle boarding are also super fun ways to spend some time on the water, which also can be done on the water that isn't flat. This makes them perfect activities for those who live closer to rivers or the ocean than lakes. These activities are less speedy than the others but will provide you with more of a workout.
Go for a Bike Ride – Whether you want to clock mileage over pavement or explore some trails, biking can be a wonderful way to spend The 4th of July outdoors. The primary reason why this is true is that biking can be done anywhere, as there are so many different styles of this sport. This versatility also means that a bike ride can be perfectly catered to the people who will be participating in it. This makes biking ideal for both someone who wants to spend their day off getting in a long, difficult workout and someone who want to do a cruiser ride with the whole family.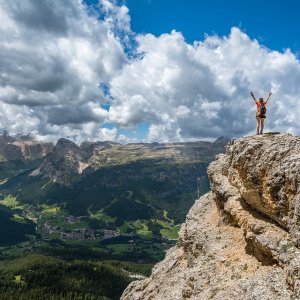 Hike a Mountain – This is probably the one activity on this list that some people in the U.S. may not be able to do on The 4th of July, simply because not every state and area of this country has mountains. However, hiking a mountain is included because it is accessible to most people, and it is so much fun! Not only that but getting to the top of a mountain can be a family-friendly adventure since the diversity of difficulty in hikes can be found pretty much anywhere there are hikes. Add to the adventure by choosing a mountain near a town with fireworks, timing your hike to bring you to the summit less than an hour before the fireworks start, and watch the fireworks from on top of the mountain. Anyone who does this just needs to make sure to bring headlamps and flashlights for the hike out.
Most Read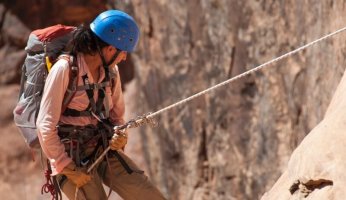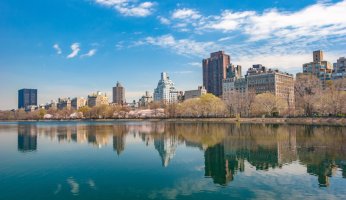 Subscribe to our Newsletter