How to Keep Your Hydration Packs and Bladders Clean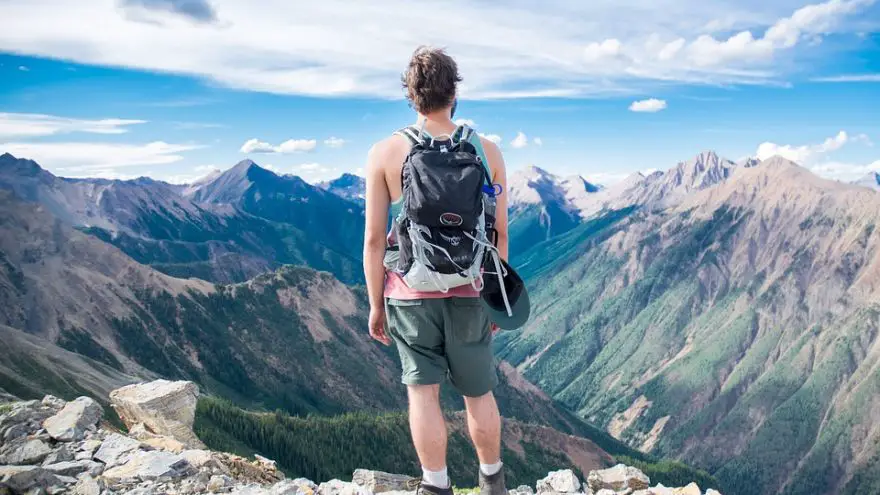 How to Keep Your Hydration Packs and Bladders Clean
gearweare.net
The time has come! The time to dust off that old plastic bladder we strap to our backs. The convenience of hauling a bag full of water for consumption has been around for longer we can remember. The hydration packs and bladders are most definitely a lifesaver. However, there is one party pooper when it comes to this handy dandy tool. Bacteria: usually when bacteria is introduced to a closed-off and warm environment, mold will soon follow.
In most cases, we overlook this when storing and using our hydration bladder. A lot of people don't even think about this when they pull the old bag from storage. Were going to help you fix this issue one word at a time. Read on for your best tips on How to keep your hydration packs and bladders clean.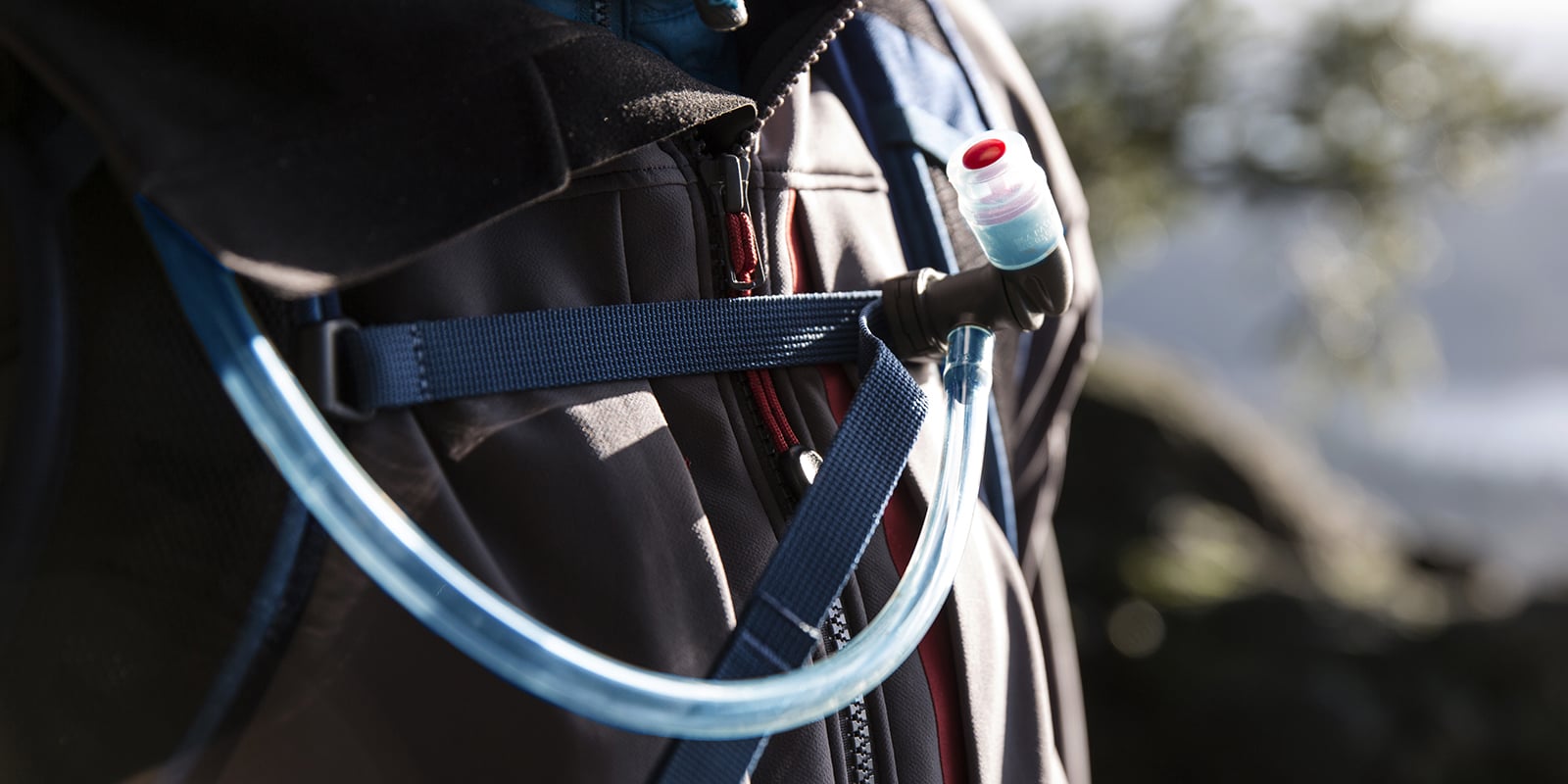 STORAGE
First, we're going to talk about one of the most important aspects of usage for a hydration bladder: storage. We all know you don't plan to ride around with a water pack on your back 24/7. At some point, you're going to want to store it and save it for later. How should you do this? Most people think to just dump out the water and toss it in the closet for next time. This is probably the most overseen step in reusing your hydration bladders. Simply emptying it and sealing it up to let it sit will allow bacteria to fester. Once this happens you could easily become sick if mold goes unnoticed before your next use. First and foremost, dry it out. Dump the water out and hang it upside down to let it dry out.
CLEANING METHODS
We suggest doing this after every use. It's not totally necessary to clean it thoroughly with soap and water every time you fill and empty it. Still, there is nothing wrong with the idea of washing it out after every couple of uses to help stop the bacteria from growing inside the bladder. Some cleaning kits can be purchased for such a task if you prefer something made specifically for the job, but again, it's not totally necessary. We do, however, have a few methods for cleaning that we think you should read into.
Depending on the brand that you own, you may be able to wash it in the dishwasher. We recommend you do some of your own research on this one. However, this is plausible if you have the right type of material. Simply turn the bag inside out and toss it on the top shelf of your dishwasher and let it do all the hard work for you.
If your planning on doing it the old fashion way, no worries we have that covered too. There are many ways to go about this and no way is essentially the "right way". All that matters is the end result. If you prefer a method other than hot soapy water then keep on reading. We have listed below some household cleaning agents that are perfect for this type of situation.
CLEANING AGENT OPTIONS  
Baking Soda– Sodium bicarbonate used in cooking, for cleaning, or in toothpaste. This is an all-purpose powder that is most effective against odors.
Lemon Juice– The juice from lemons. This juice is slightly acidic with a pH of 3. By simply adding a quarter cup of this to every liter of water you have a very effective cleaning agent. This also mixed with Baking Soda makes a powerful combination.
Reservoir Cleaning tablets– Simple, Short and sweet. Just toss a tablet into your hydration system and it will do the rest. This is specifically made to remove deposits in your bladder that for overtime.
Bleach– This powerful chemical does it all. It kills viruses and bacteria on contact. The issue with this is its potency. It only takes a few drops in your bag to do its job. Roughly 2-5 drops depending on the size of the bladder will completely sanitize your system.
Denture tablets– This one is out there on the odd side but is very effective. Just like the Reservoir Tablets, toss these into your bag and let the science do the rest.
Once you have used one of the above methods for sanitation purposes your almost there. To be thorough, your going to have to use your hands. Once you have mixed the cleaning agent, let it sit and do its job. Some of the products made for this type of job come with directions on the package. Typically, you have a wait time anywhere from 5 to 20 minutes depending on the route you have taken to sanitize the bladder. After you let the bladder sit for the suggested time limit, its time to get your hands dirty. Nothing like a little elbow grease to get the job done. We have listed below some tools we think are useful for this part of the cleaning process.
CLEANING TOOLS
Cleaning brushes and pipe cleaners– having a few of these on hand will help you get all those hard to reach places.
Cord- by tying a knot in the cord roughly the size of the tubes inside diameter you now have an effective cleaning tool. Just make sure the cord is longer than the tube and pull it through.
Scrubbing pad- This is the most common tool used because most people already have them at home.
Once you thoroughly cleaned the hydration packs it comes down to the most important part of this whole process. If you remember we discussed this at the beginning of this blog as it is by far the most important part – Storage! If you just seal it up and toss it into the closest storage closet your going to undo all your hard work. Don't let the bacteria grow back. Dry it out! Below are just a few ideas on how to help you with this part of the task.
DRYING
Clothespins– use a few of these to hang the bladder up while holding it open.
Kitchen Whisk– just slide this down the opening of the bladder allowing airflow to dry it out.
Paper towels– Stuff a few sheets of this into the bladder and let time do the rest as the paper towel will soak up all the water.
If you didn't know, now you do! These are our best tips for cleaning and maintaining your hydration packs. Do you have any ideas we didn't mention? Comment below so we can all stay informed.
Most Read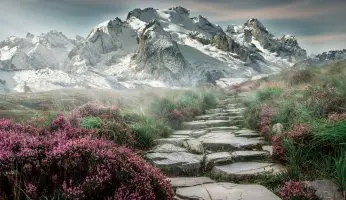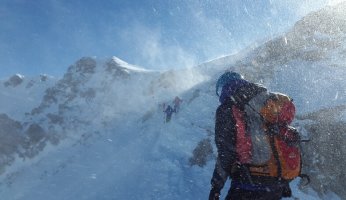 Subscribe to our Newsletter