10 Travel Hacks You Need to Know Before Your Next Trip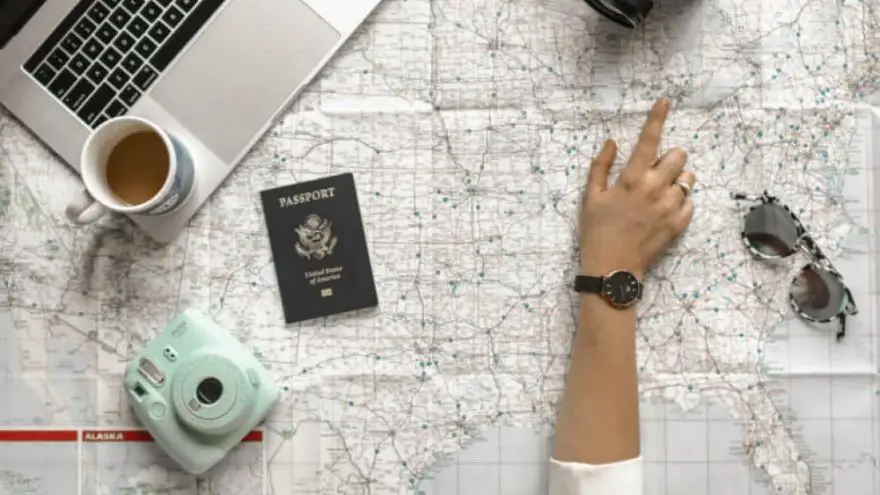 10 Travel Hacks You Need to Know Before Your Next Trip
gearweare.net
So it begins. That trip that you have been anticipating for what seems like ages. The time when you and your destination are the only things on your mind. A place of your choosing to make you feel all warm and fuzzy inside.
How should you prepare for this excursion?
Surely there must be a way to cut some corners on this trip. The fastest way from point A to B in an efficient and timely fashion. There is nothing wrong with being optimistic about saving time and money on your trip. From finding a perfectly priced flight to finding the space to bring your belongings. Read on for our 10 best travel hacks you need to know before your next trip.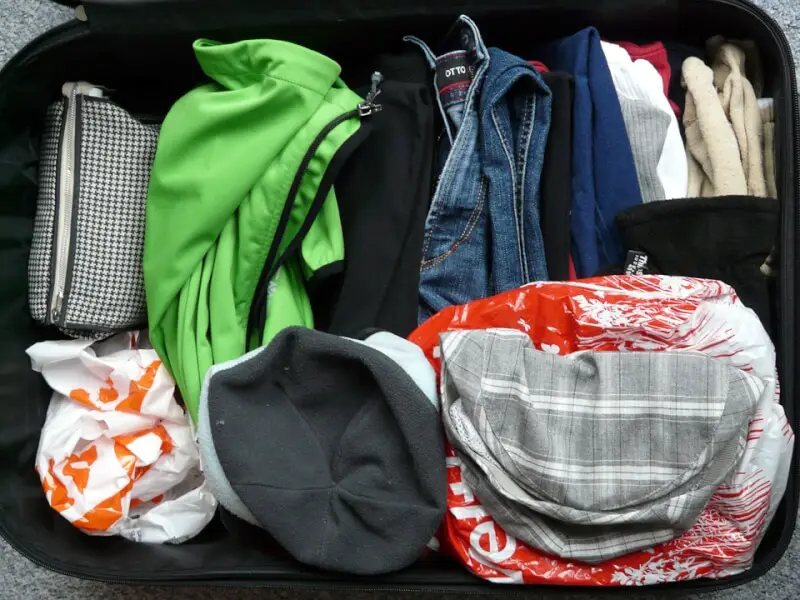 SAVE SOME SPACE
If you have the travel bug deep within your soul, there is a good chance you won't be staying in one place for very long. One of the best things you can do is pack your luggage accordingly. Having the ability to move quickly and efficiently is always a plus.
One of the most effective and simple ways to do this is the way you pack your clothes. Instead of folding them try rolling them up. This is going to save you tons of space and won't make your clothes all wrinkled. Here are some of our favorite travel pants to consider. 
 PLAN AHEAD
Sometimes stuff happens. Things that you cannot prevent. An unfortunate reality that we all must live in is the idea that our belongings can go missing. Whether it was misplaced or even stolen from your position, having a backup plan is always a must.
It is worth taking the time to prepare and plan ahead. One of the smartest things you can do is to email yourself copies of the documents that you may need. With the simple click of a button, whether it be from a phone, tablet, or a computer. Having access to your required documents in case of emergency is always a must in for when stuff goes wrong.
TECHNOLOGY
The information age. The technology that we have access to is always changing. Using this to your advantage is the smart way to go. Especially with your phones, the apps that they have out for use can even save you money.
Form the way to book your flights or how you pick out your hotel. You can find the party places with the locals and bars where all the action is. Do some of your own research and try to find some great new apps that will fill in the blanks for the where and when of your next trip.
PRIVATE BROWSING
Travel sights and airlines like to record when you visit by installing cookies into the browser your using. If you are technologically savvy then you can understand that by doing this the airlines can rias the prices of the flights you are searching because they have a record of it. But we have a trick for you to get around that. You can avoid this issue by switching your browser to private browsing. This is going to help you beat the prices at the gate and save your money for more important things. 
STAYING CHARGED
Staying connected with your devices in this day and age is always a must. Nobody wants to be that person wandering around looking for an outlet to charge your device. A great way to hack your way around this is with a portable phone charger.
With your USB connector in hand, you can replenish your battery life while you are on the go. A great way to stay charged while you charge ahead to your next destination. Another plus to this hack is the USB device itself. Most electronic devices such as a tv or even a printer or scanner have USB connections. This simple plug will always come in handy when you need a boost in your battery life.  
KEEP THEM CHARGED
If there is one thing that is for certain, it's that all batteries have a shelf life. Most people only think to keep their devices' batteries full. But there are more things you can do to preserve battery life. If you're that picky about your batteries, then this one is great for you. Keeping your batteries at a colder temperature is the idea here. Rechargeable batteries save more than 90% of their charge when kept in the cold. So, keep your cool and keep your batteries cooler. 
FREE WATER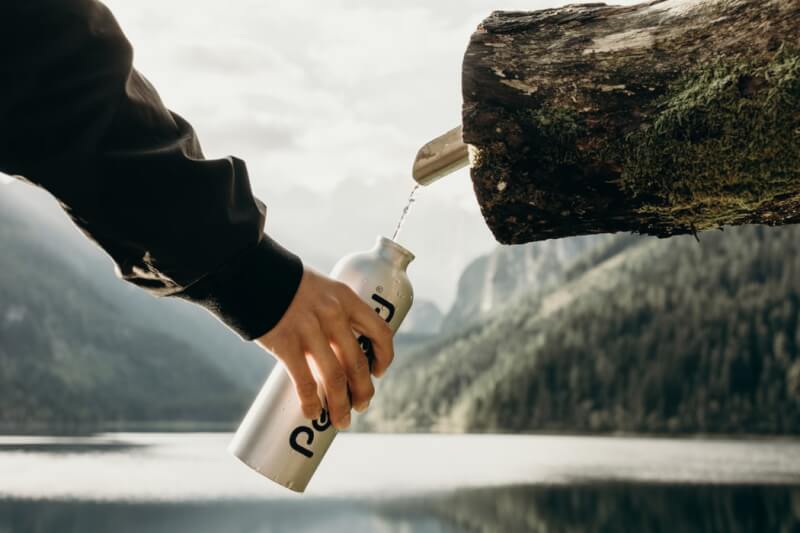 Whether the seal has been opened or it is still closed, liquid restrictions at airports is a real thing. Some of you may have experienced the loss of a brand-new drink while attempting to board your plane. This is a plausible outcome when you show up to the airport unprepared. So instead of losing your drink and your cool get ahead of the security and bring an empty bottle instead.
They didn't say anything about confiscating empty water bottles, have they? Once you're through the security checkpoint you can freely fill your container from the nearest water fountain. Never go thirsty again waiting for your flight while you drink your free water courtesy of the airport.
VIP BAGGAGE
Some of us have been there before. You step off your flight finally arriving at your next stepping stone to your end destination. As you go to collect your luggage, soon you realize that your belongings have been manhandled improperly or even have gone missing. This is a horrible feeling to experience when you are trying to relax on your trip.
Thankfully we thought around this for you. By simply marking your luggage "fragile" before checking it in, this will ensure that your bag is treated with the respect it deserves. By doing so you can ensure that your travel bag will be handled better than the average bag. Not only that, but there is a great likelihood that you will find it on top of the pile in the luggage compartment on your plane. The plus to this will make sure you get your bag not only first after stepping off your flight, but in once piece as well. 
PICKPOCKETS BEWARE
Another unfortunate reality is the common pickpocket. If your traveling far and wide this is a very real thing. Local pickpockets have no problem seeking out a stranger from another land to victimize. Making sure to contain the situation before it happens is the goal here.
In the sense of making sense, buy two travel wallets. Keep your belongings and currency on lockdown and keep a secondary wallet on you. You won't be to upset when the wallet filled with blank papers goes missing and all your important things are safely stored somewhere else. 
SAVE YOUR DATA
This one is for the individual looking to save some data but not looking to downgrade to the stone age. Most individuals these days get around with their phones. In a literal sense, we use our phones to navigate many different parts of our lives. Form google maps to google translate, we use it to navigate the globe and our complex language systems.
But what you may not know is apps like these can be used in "offline" mode. Try checking the setting in some of your favorite apps and save your data for something more important. 
There you have it. Our top 10 hacks to help you along your way on your next journey. Don't just take our word for it though. There is only one way to find out for yourselves. What about you? Do you have any amazing ideas we didn't mention? Just comment below so we can all try for ourselves!
Most Read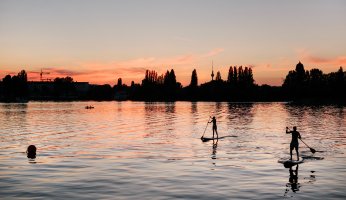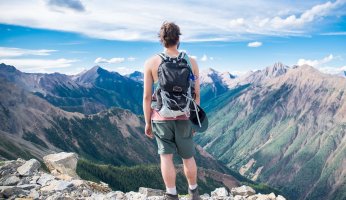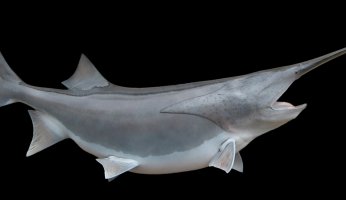 Subscribe to our Newsletter