Best Pot Rack
last updated:
Feb 07, 2020
It's the middle of the night, and you want to boil up some buttered noodles, but you know that the rattle of all of the precariously placed pans in the cupboard is going to wake up everyone in the house. How can you remedy this dilemma? Investing in a sleek pot rack will not only make selecting the right pan for the job simple, easy, and silent, but it will also provide a sophisticated look to your kitchen. There are many different models out there on the market that will work for most kitchens, so even if you are working with very little space, there should be a great model out there for you. In this guide, we have selected some of the best designs out there that will expertly display all of your cooking gear so that you will be able to boil up some midnight noodles like a ninja.
In a Hurry? The test winner after 15 hrs of research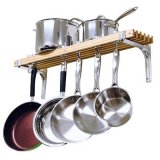 Cooks Standard
Why is it better?
Easy to install
Great amount of storage space
Affordable
In a
Hurry? Editors choice: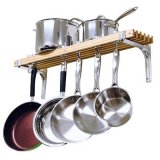 Test Winner: Cooks Standard

12
Researched Sources
2.2k
Reviews Considered
15
Hours Researching
18
Products Evaluated
Capacity
Ease of Use
Materials
Size
Value
By Default
Criteria Used for Evaluation


Capacity
This was one of the most important features that we considered because the end end when it comes to products like these is to free up some much sought after cabinet real estate, and give your kitchen a clean and organized look.
To ensure that we picked items that were able to hold a good deal of gear, we first looked to see what the weight capacity of each unit was listed at. There were only a handful of brands what their products were able to handle, and we discovered that the average weight was about 40 pounds, with a few exceptions that were able to handle up to 60 pounds. Not all pans are created equal, and finding a place to store that heavy and cumbersome cast iron pan can be a real blessing. Weight capacity wasn't the only thing that we considered, however. We also took a look at the depth of the grid that users were able to place their pans, and also considered the number of hooks that were included with purchase. For the most part, companies offered about 8 hooks included with their purchase, with others capping out at around 12. Of course, users will also have the option of purchasing extra hooks if they need it at a generally low price point.


Ease of Use
Users will want something that is found to be fairly easy to install, because it is of the utmost importance that these units be considered secure.
When you think about the fact that these are going to be holding upwards to 60 pounds, the idea of them falling off of where they were mounted can cause some real damage to your gear as well as whatever it falls on. That's why we kept our eye on two the: the inclusion of mounting hardware, and what past users had to say about the installation process. Products that included mounting hardware with their designs typically jumped to the top of our list because it meant that the bolts and washers included are the excelt right side and of the right strength to get the job done. Problems often arise when users are sent to the hardware store to try and guess which types of bolts and washers are going to be right for the job. We also read what past users had to say, because they will be the first ones to detail a difficult and unclear installation process. For the most part, there weren't a whole lot of negative installation accounts because these units typically have a solid design, and usually only need to employ a few bolts and hooks to affix them to a ceiling or a wall.


Materials
What a product is made from is super important to determine how well it is going to perform when under the pressure of your pan collection.
When we were researching the best products out there on the market, of the the first things that we looked at was the materials that it was made from. Generally, any type of metal was considered to be ideal, and iron was considered to be the strongest (but often can came at a much higher price points). We also considered wood to be a strong and sturdy material, as long as it was supplemented with metal hooks and mounting hardware. One word that could turn us off to an design almost immediately was the word bend. If we found that there was an overwhelming number of users that found that their design would bend under the weight, we would move on to the next option. Now, unless a unit is composed of the bones of Superman- there is going to be just a little bit of bending, especially when weighed down with heavy cast iron pans. When it becomes a problem is when users are claiming that pans are falling off due to the amount of bend in the unit. In summary- a little bit a bending is ok, but a lot of bending will quickly become a problem.


Size
The size of a unit determines just how much gear you will be able to place on its frame, so it was something important that we considered.
In this particular instance- size isn't always better. Not all kitchen are created equal, and if you are working in a very small space, a lot of the larger units will not quite fit. That's why we wanted to make sure that on our list that we also included some of the smaller options for all of those tiny little kitchens out there. To maximize space on the smaller options, we preferred to select innovative designs such as the VDOMUS option that had two shelves where users could place additional gear. The VDOMUS may not be the largest design out there on the market, but it's smart design coupled with the quality of materials used to construct the base make it the perfect option for smaller spaces. Before you take the plunge on one of these options, be sure to measure the space that you wish to hang it. We found there were quite a few reviews out there of users discovering that the unit that they bought was just a little bit too big for their smaller kitchen space.


Value
As always, we want to save you a little bit of money while we can.
What we discovered throughout our research was that the average price of some of the good quality designs out there will likely run you about the same amount that you would spend on a microwave. We made sure to include some more affordable options that were priced just slightly below that average cost, and we also selected some higher end options that were priced a little above that average price. The most expensive units often came in at a higher price point due to the size of the unit, as well as the quality of materials used for the base as well as the mounting components. For designs that were on the more affordable side, companies often cut costs by using chains and hooks that weren't of the same calibur of quality as the base of the unit. If you want the same quality as some of the higher end models, but don't want to spend that kind of money, we feel that taking a trip to your local hardware store and spending a little bit of money on quality chains and bolts will give you the same quality as some of the higher end designs without paying the painful price tag.
Expert Interviews & Opinions
Most Important Criteria
(According to our experts opinion)
Experts Opinion
Editors Opinion
Users Opinion
By Default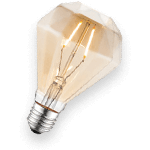 Design
It's important to take into consideration the tools you have in your cupboard. Some home cooks like a wide arsenal of various tools when it comes to cooking up their favorite meals, while others have only a few trusted pieces that they use for almost anything. If you fall in the former category, you are going to want to select a design that has a lot of room up top as well as down below for all of your gear. If simplicity is what you are after, one of the smaller options may be better suited for your needs. Take a look at what each design is made from. You really want to make sure that these devices are incredibly sturdy, and the last thing that you want it something that is going to bend under the pressure. Materials such as iron are going to be your best bet in terms of stability, but wood and metal designs can be just as effective as well.
Other Factors to Consider


Adjustability
You might not think that this is very important- but proper installation is the only thing that stands between you and ripping your drywall right off of the frame of your kitchen. That's why you will look for designs that have simple and easy to understand mounts that either hang from the ceiling or your wall. If they are installed properly, the weight of the unit once loaded up could fall and really do some damage to your cooking gear as well as your kitchen!
Frequently Asked Questions
q:

Why do I need one?

a:

Most home cooks have a cabinet where they keep all of their most important pans and boiling pots- and this cabinet often looks like it was hit by a earthquake. No matter how many times you pull out all of your tools and try and organize them, it always becomes a disorganized mess. That's usually due in part to the fact that you stack them on top of each other, and the pan you would use to boil up some ramen is quite different than the pot you would use to boil potatoes for a family dinner. Stacking pans is a recipe for disaster, but using one of these products to hang them neatly is the solution. With these products, all of your tools are displayed neatly for you to pick from, and will clear up quite a bit of cabinet space.
q:

Are they easy to install?

a:

For the most part, they are quite easy to install. For wall mounted options, they are typically mounted by an L-shaped bracket that it held in place by a pair of screws. If you have an electric drill handy, installing wall units will be nothing more than a bit of measuring and drilling two holes for your mount. The ceiling options are actually quite similar. Users will simply need to measure where they want their product, screw in two hooks, and then hang their unit. Depending upon where you want your unit to hang down, you may need to cut the chain that is included with purchase to achieve the right height.
q:

Can they support cast iron pans?

a:

From what we gathered, these units should be strong enough to be able to hold at least one of your impossibly heavy cast iron pans. The average size cast iron pan weighs about 8 pounds. Many of the average racks out there on the market have the capability of holding up to 40 pounds. So, as long as you make sure to keep the weight evenly distributed on your unit, you should have no problem storing all of your heavy cast iron gear on one of these devices.
q:

What else can I store on them?

a:

What we discovered is that customers are using these devices to hold quite a bit more than what they are designed to hold. For some, they use the top rack to place a decorative plant, fresh herbs, or spices. Other like to keep small kitchen appliances on the top rack such as tea kettles, blenders, or french presses. Some users even like to use the hooks to hang their most used kitchen utensils for quick and easy access, such as ladles, spatulas, or serving spoons. If you have a messy and unorganized drawer of cabinets in your kitchen, these products are made to bring a little bit of organization into your life.
q:

How do I know what style is right for my kitchen?

a:

First, take a look around your kitchen. Do you have a center island with wasted ceiling space? If that is the case, you might benefit more from the designs that are made to be mounted from the ceiling. If you are worried about losing the light that is placed above your center island, there are some options out there on the market that come with the benefit of a light fixture built directly into the unit (at an additional cost). Do you have any wasted wall space in your kitchen that you use to hang decorative pictures, but wished that it served some practical purpose? If that is the case, the wall mounted options may be in your best interest.
q:

How high should I hang it?

a:

The important thing to consider here is that you want it to be high enough so that it is out of the way, but not too high that you will not be able to reach some of the things that you placed on the top shelf. However, if you wish to hang it significantly higher so that it is out of the way and gives a cleaner look, you can always opt to forgo storing things on the base of the unit and simply using the hooks to store your kitchen gear. You will lose quite a bit of storage in doing this, but you will gain the benefit of a cleaner and more organized feel.
Subscribe to our Newsletter