Best Spring Beach Vacations in the US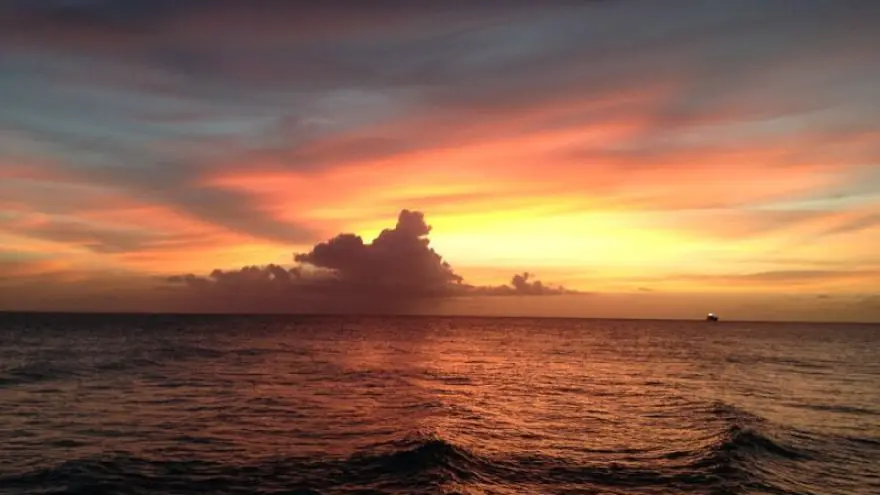 Best Spring Beach Vacations in the US
gearweare.net
In many parts of the US, there are still cold temperatures. However, in the southern and tropical areas of this country, the weather offers a respite from the unbearably hot temperatures of summer. In these places, this time of year is when people venture out of their homes, away from the AC, to have fun in the outdoors. Best spring beach vacations in the US are a complete experience in moderate temperature months.
Many of the locations that have ideal temperatures also happen to be next to the beach, which makes the transition from winter into spring an excellent time of year to plan a beach getaway. Here, some of the best places to lounge beachside during the early spring months that do not require passports are listed.
Puerto Rico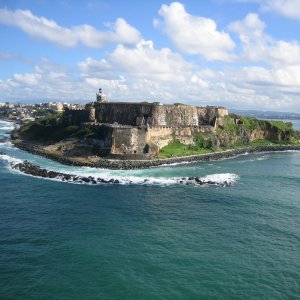 Puerto Rico is an island paradise that is seemingly nothing but stunning beaches. Aquamarine waters that offer perfect views to the ocean floor and the lush jungles that stop where the beaches begin are par for the course here. This territory is nicknamed "The Gateway to the Caribbean" for a reason. Besides avoiding some of the worst heat, visiting Puerto Rico in the late winter is a good idea because it will allow you to enjoy the area without the threat of the tropical storms that come in the fall.
There are many different regions of Puerto Rico, which is a large island that takes about 4 hours to drive from one end to the other. To make the most of a vacation here, pick a few different areas to concentrate your visit on. One of the most popular regions is the San Juan Metro area because of the access and amenities that can be found here. All the happenings of a city, including nightlife and entertainment, are in San Juan, while pristine beaches, like Isla Verde and La Posita, can be readily accessed. San Juan is also a great access point for outdoorsy adventures in El Yunque Rainforest, Las Cabezas de San Juan Nature Reserve, and the Camuy River Cave Park.
Those looking for a more remote experience can take a ferry to the islands of Vieques or Culebra. Both of these small islands, which are still considered part of Puerto Rico, have their own airports as well so those looking to save time over money can fly to from the big island in 20 minutes or less. Two of the best beaches on Vieques are Bahia de la Chiva and Playa Negra, while Flamenco Beach on Culebra often tops lists of the best beaches in all of Puerto Rico.
Florida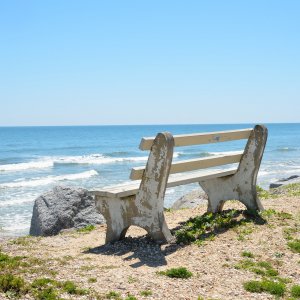 This list would be remiss if it left out Florida, which is unquestionably one of the quintessential beach destinations in the US. One of the things that makes this state so special are the islands that can be accessed via long roadways over the ocean. The Keys are the most famous example of this. A series of over 1700 islands, most of which are tiny and uninhabited, that stretches for over 125 miles off the Florida coast, the Keys are truly special. There are 42 bridges between these islands, the longest of which is 7 miles. This accessibility coupled with the perfect temperatures and lower humidity in Florida during this time of year, make the Keys an incredible late winter vacation destination. These islands are particularly popular for RVs.
Two other Florida islands that can be accessed by car are Sanibel and Captiva, located on the western side of the peninsula near Fort Meyers. These islands are less popular than the Keys, which means they are a great choice for anyone looking for a quieter and more remote vacation experience. Furthermore, they offer all of the same beauty in terms of landscape and wildlife as the Keys, which makes a trip to Sanibel and Captiva a win-win.
Those who want to stay on the mainland can also find a great winter beach experience in Florida. Even the urban areas, like Palm Beach, Miami, and Ft. Lauderdale have stunning beaches. These areas also have the added appeal of a ruckus nightlife, which has made Florida a prime destination for college students looking to have fun during winter and spring break.
California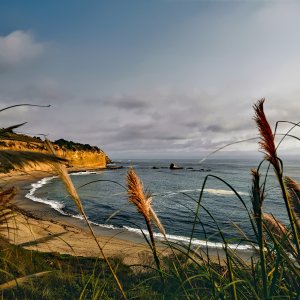 Visitors to California's beaches in the winter may spend more time lounging by the ocean than actually swimming in it, but the temperatures are consistently warm enough to warrant T-shirts and shorts. This is especially true along the southern and central coasts, which have average highs in the mid-60s all winter long. In Northern California, the temperatures are about 10 degrees colder, which means a beach trip to that part of the state may be better saved for a warmer time of the year.
Unlike the other areas on this list, a big draw to California in the winter is the lack of crowds. During spring, summer, and fall these beaches are constantly mobbed, but in winter the masses clear out and the beach is able to be enjoyed in greater solitude. The mild temperatures mean that you will be quite comfortable as you get your tan on. Furthermore, those with thick skins can still get some swims in, and with a wet suit, it is never too cold to learn to surf.
Southern California is the primary destination for wintertime beach trips in this state. In particular, San Diego is a great place to visit. This beautiful city offers perfectly mild temperatures all year round, but it houses cool attractions like Lego Land and Disney Land. Unfortunately, these attractions mean the crowds never completely gone, however, they will be more bearable in the winter.
Those wanting a bit more solitude, as well as a more pristine experience,  should spend their time in La Jolla instead. This upscale beach town just north of San Diego, and can also be day-tripped if you have access to a car. The beaches here are known for their rocky embarkments and sea caves, which can be explored via sea kayaks. Rock climbers will also have fun here, as there are numerous beachside boulders to explore.
Most Read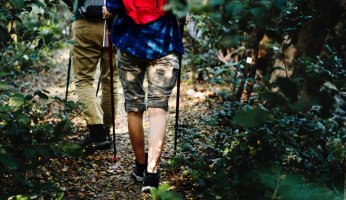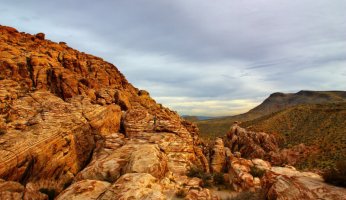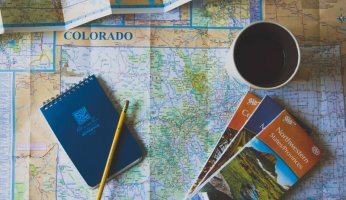 Subscribe to our Newsletter